On March 29, 2023, the Wuling Baojun ORA Punk Cat officially went on sale with five different models: Light Style and Comfort Style with a range of 203 km, and Fast Style, Joyful Style and Lingxi Connected with a range of 333 km. Prices range from RMB 59,800 to RMB 83,800. Before its official release, the model had already completed the delivery of more than 2,700 vehicles.
Wuling is preparing three "colorful gifts" for users, including the Colorful Car Buying Gift: Enjoy RMB 2,000 trade-in subsidies or financial subsidies; the Colorful Heartwarming Gift: Give away full-vehicle 3 M sun film; and the Colorful Electric Sensing Gift: Give away 3.5 kW charging pile (with installation conditions met); Purchase the Joyful Style, and you can also get an extra 10.25-inch intelligent central control screen. Users can pay a deposit of RMB 99 through official designated online channels such as the LING Club App/mini program and the Wuling Baojun Tmall flagship store.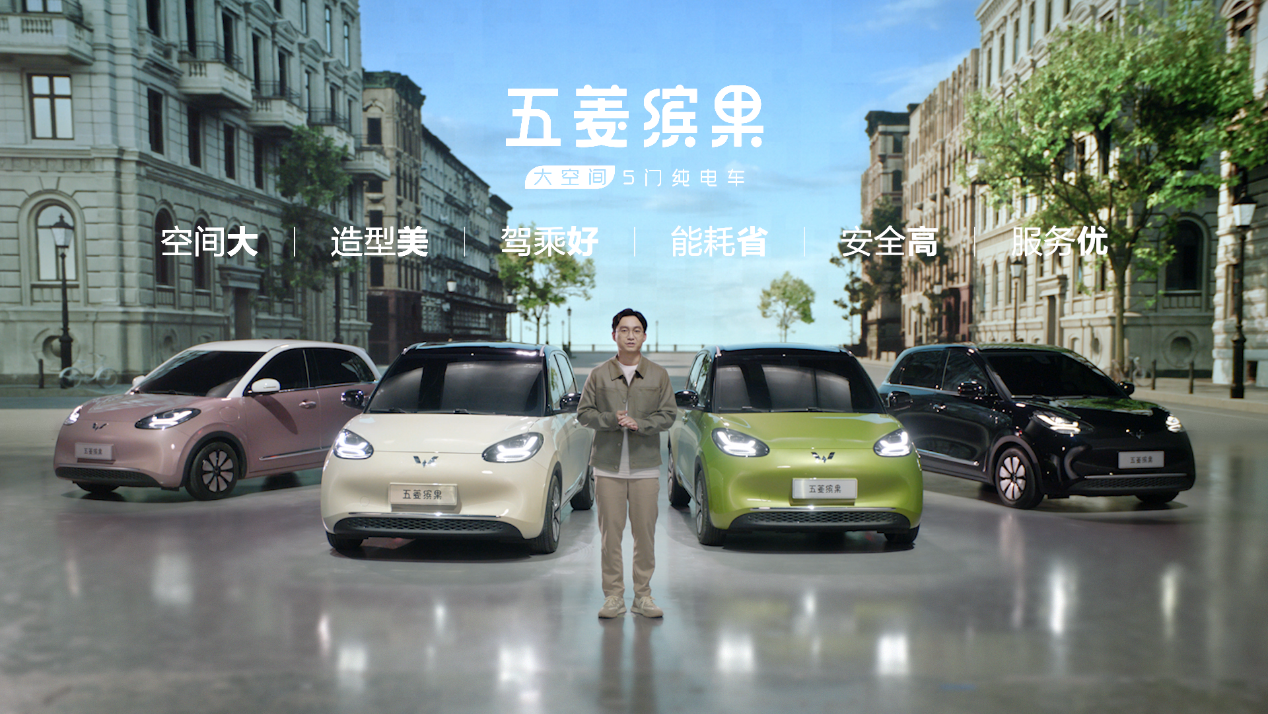 The new car adopts the retro-liquid aesthetic design concept and offers four color options: aurora green, berry pink, dazzling black and milk coffee white, with dimensions of 3,950 × 1,708 × 1,580 mm and a wheelbase of 2,560 mm. In terms of space performance, the front-wheel-drive layout of the Wuling Baojun ORA Punk Cat, combined with a through-type main and co-driver design for the front row and cutting parts for the door panel and dashboard, has created 15 storage spaces such as mobile phone holders, cup holders, and glove boxes. At the same time, the unique sunken trunk developed by Wuling Baojun ORA Punk Cat, together with the storage box, forms an "upper and lower" space layout, with a maximum capacity of up to 790 L.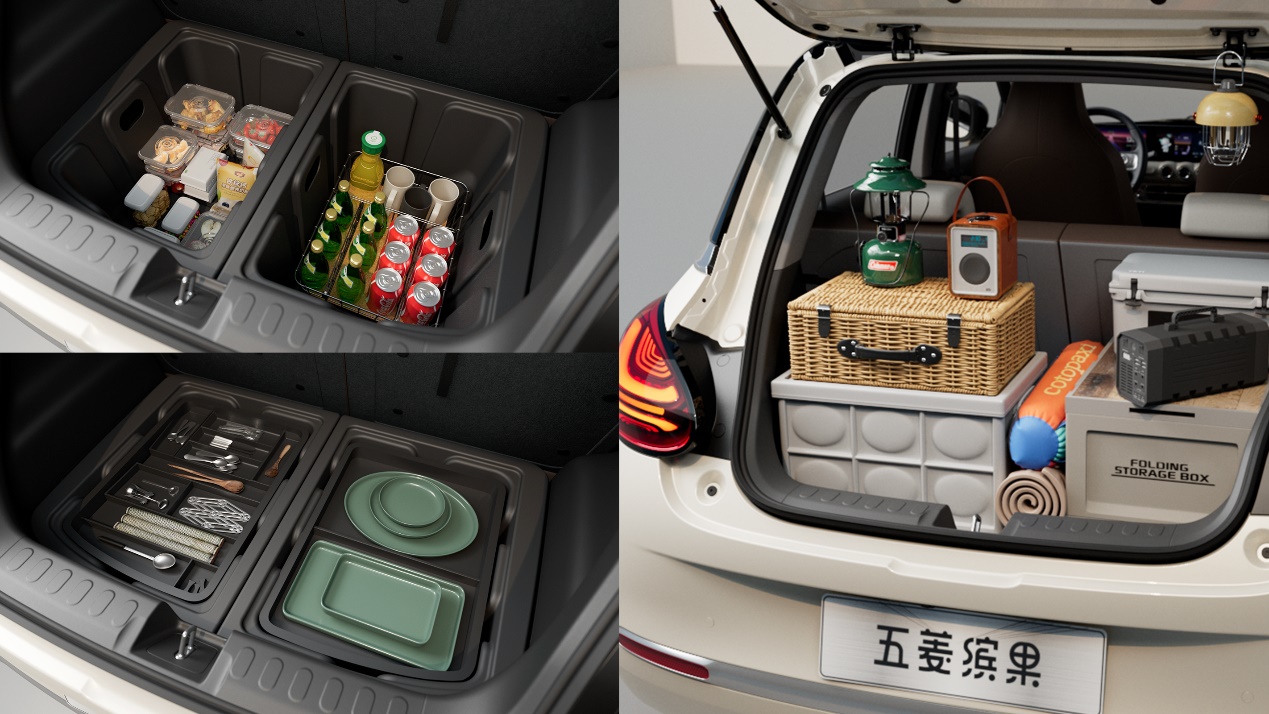 In terms of safety, the new car is equipped with main and co-driver safety airbags, and over 1,500 MPa of ultra-high-strength steel is used in 25 key protective areas throughout the car; the battery pack has passed safety tests and has achieved the highest dustproof and waterproof rating of IP68 for electric vehicle components.The Wuling Hongguo uses a high-speed railway-derived electric drive system with a maximum power of 50 kW and a range of 333 km. When quickly charged with direct current, it takes 35 minutes for the battery to reach from 30% to 80%. The cost per 100 kilometers is 5 yuan.
In addition, the Wuling Hongguo also provides users with 18 scene function designs. The car is equipped with a dual 10.25-inch suspended high-definition screen with the Ling OS Lingxi system independently developed by Wuling, adopting the IP image of "Xiaowu Xiaoling" and voice interaction function. During daily commutes or trips, users can remotely control the vehicle with their mobile phones and keep track of vehicle information in real-time. When users approach the car, they can automatically unlock it without a key. After opening the door, the vehicle automatically turns on, achieving keyless entry and ignition.
The new car also provides the driver with electric six-direction adjustment perforated leather seats, height-adjustable multifunctional steering wheel, electrically adjustable and heated external rearview mirrors, and a rear child safety seat interface. Users can combine the required electronic handbrake, reversing image, cruise control, and creep functions with their travel scenarios.
At the same time, Wuling provides users with an 8-year or 120,000-kilometer quality assurance. Wuling's service system has 2,800 after-sales outlets throughout the country, achieving 98% coverage of prefecture-level cities, training over 10,000 professional technicians, and providing "one-stop" charging and installation services.
Based on cloud-based 24-hour monitoring of critical data, Wuling has created an active early warning service electric call team, which proactively sends warm reminders and informs users of potential risks, achieving heightened safety awareness.24/7 online guarding, 3-minute response to user needs for road rescue, and 10-minute dispatch. By 2022, the team has made 203,000 calls, with a proactive service rate exceeding 90\%.
This article is a translation by ChatGPT of a Chinese report from 42HOW. If you have any questions about it, please email bd@42how.com.