Author: Xu Min
At the Chengdu Auto Show last September, He Rusi, CEO of Genesis Motors Sales (Shanghai) Co., Ltd., stated that the company will continue to expand its online presence by establishing more stores in cities across China and introducing more models.
Looking back at Genesis' sales performance at the time, it's hard to believe that it was just an empty promise. Less than two months later, the brand launched its first all-electric model, the GV70.
In March of this year, Genesis officially launched the GV60 in Haikou, completing its range of six models, including sedans and SUVs, in China. This not only indicates a well-rounded product lineup for the brand but also underscores its commitment to the Chinese market, where it has been present for less than two years.
The GV60 is available in two versions, the luxury version starting at RMB 285,800 and the flagship version starting at RMB 351,800. Both single- and dual-motor versions are available. After the G70, this is the second model introduced by Genesis with a starting price under RMB 300,000.
On performance, even the entry-level model with single-motor and two-wheel drive can deliver a maximum output of 168kW, while its four-wheel drive performance version boasts a maximum output of 360kW and maximum torque of 700 Nm. When compared to other luxury all-electric models like the Audi Q5 e-tron and the BMW iX3, the GV60's power advantage is quite obvious. Even against the high-performance version of the Model Y, the GV60 still has an edge.
As for range, the GV60 also stands out with its 76.4 kWh ternary lithium battery and a driving range of up to 645 km under the CLTC standard, outperforming many luxury all-electric models with single-motor propulsion systems.
When it comes to charging, the Jeelys GV60 can achieve 400V fast charging and 800V ultra-high-speed fast charging, supporting a maximum charging power of 350 kW, which can charge the battery from 10% to 80% in as fast as 18 minutes. Compared to luxury brand electric vehicles, it still maintains an advantage.
But let's not forget that design is Jeelys' biggest highlight.
Built on the E-GMP platform, the Jeelys GV60 actually has several sister models. For example, Hyundai's Ioniq 5, Ioniq 6, and Kia's EV6. These three models have a common characteristic, which is outstanding design, enough to leave a deep impression.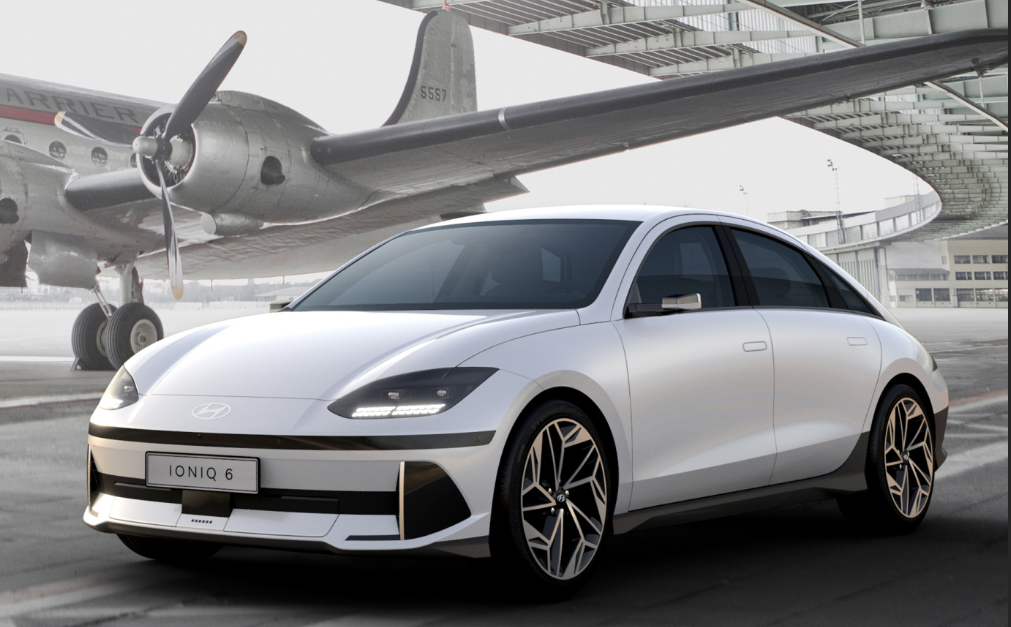 The Jeelys GV60, which carries a higher brand positioning, is even bolder in design. Although it is an SUV model, the side lines have very obvious coupe features. Coupled with its excellent power performance, many people's first reaction is that it is a pure electric small steel cannon.
The LED headlights still follow the brand's iconic "parallel double glow" double-line design, and the family-style grille is placed in a lower position, thus ensuring the integration of the upper half of the entire front of the car and being more in line with the public's understanding of pure electric vehicles.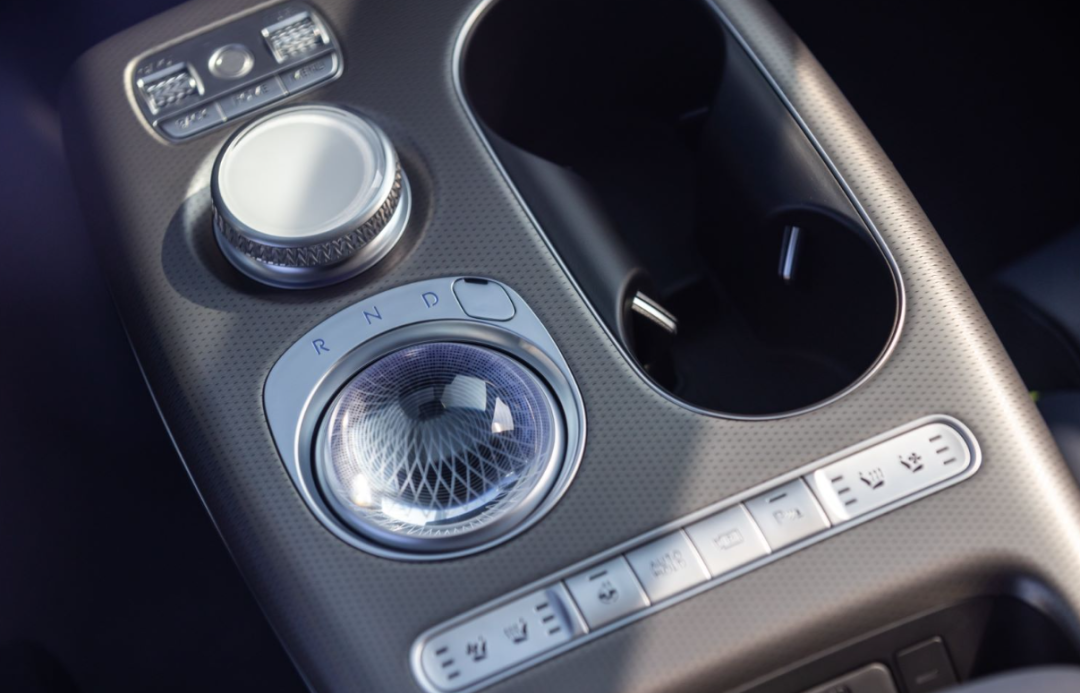 Of course, the biggest design highlight is the shift knob structure inside the car. When the vehicle is not started, the ambient light embedded in the crystal ball will automatically light up. After the vehicle is started, "magic" is cast, and the crystal ball flips, and the rotary shift knob is in position.
They even replicated the same crystal ball in Shanghai Xujiahui's Meiluo City using a spherical giant screen. To be honest, it's quite flashy but really eye-catching, and as always, it fits everyone's impression of Genesis very well.
In terms of space, thanks to the advantage of the E-GMP pure electric platform, although the GV60 has a length of only 4.5 meters, the wheelbase is as long as 2,900mm. Based on the on-site experience of our previous colleagues, there is no feeling of being cramped in both the front and rear seats.
Apart from that, the cabin is based on the fusion of retro style and technology. The dual screens combined with physical buttons have a gap in intelligent vehicle entertainment compared with new automakers. But in terms of design language alone, the Genesis GV60 has its own unique design sense.
In terms of intelligent driving, the GV60 is Genesis' first model that supports whole-car OTA upgrades while also equipped with L2 level assisted driving functions, including Intelligent Cruise Control, Lane Following Assistance (LFA), Lane Keeping Assistance (LKA), BCA Blind Spot Collision Avoidance Assistance System, FCA Forward Collision Avoidance Assistance System, and a total of 13 items, even capable of turn signal-enabled lane changing.
Conclusion
Overall, regardless of price, product strength, or design language, compared to luxury brand pure electric models, the Genesis GV60 does not have the advantage of a rooted system or the brand voice of an old-time car enterprise. It can only prove to users that it comes with sincerity through product quality.
We all know that intelligent driving, technology, and continuous experience upgrades are already the most concerning factors for consumers in the 250,000-300,000 CNY pure electric SUV market. With the introduction of the GV60, it is actually a good thing for consumers and again expands the boundaries of choice.
With the implementation of 11 cities and 15 sales networks, the future sales performance of the GV60 will determine Genesis' next move, just like the ET5 for NIO.
We often refer to the electrification transformation of traditional car companies as "the elephant turning around", implying the difficulty behind it. However, for a new brand like Genesis, the transformation is not that difficult. It is not a shameful thing for them to transform from fuel luxury to comprehensive electrification.
For Hyundai-Kia Motors behind Genesis, they are also happy to accept such a change. He Ruixi also stated that "sales volume is not the most important for us, and we are currently focusing on brand building."
It seems that Genesis should be a long-term strategist.
This article is a translation by ChatGPT of a Chinese report from 42HOW. If you have any questions about it, please email bd@42how.com.