Recent Update: Five Star Baon Jun Cancels Raffle and Allows Direct Purchase of Mini EV Convertible
The official flagship store of Five Star Baon Jun announced on Weibo that the Mini EV convertible variant can now be directly purchased without entering any raffles.
Since its official launch last year, the Mini EV has been sold via raffle with a price tag of CNY 99,900. It was reported that over 100,000 people made reservations in 72 hours and the list of the first 200 winners was announced in September last year.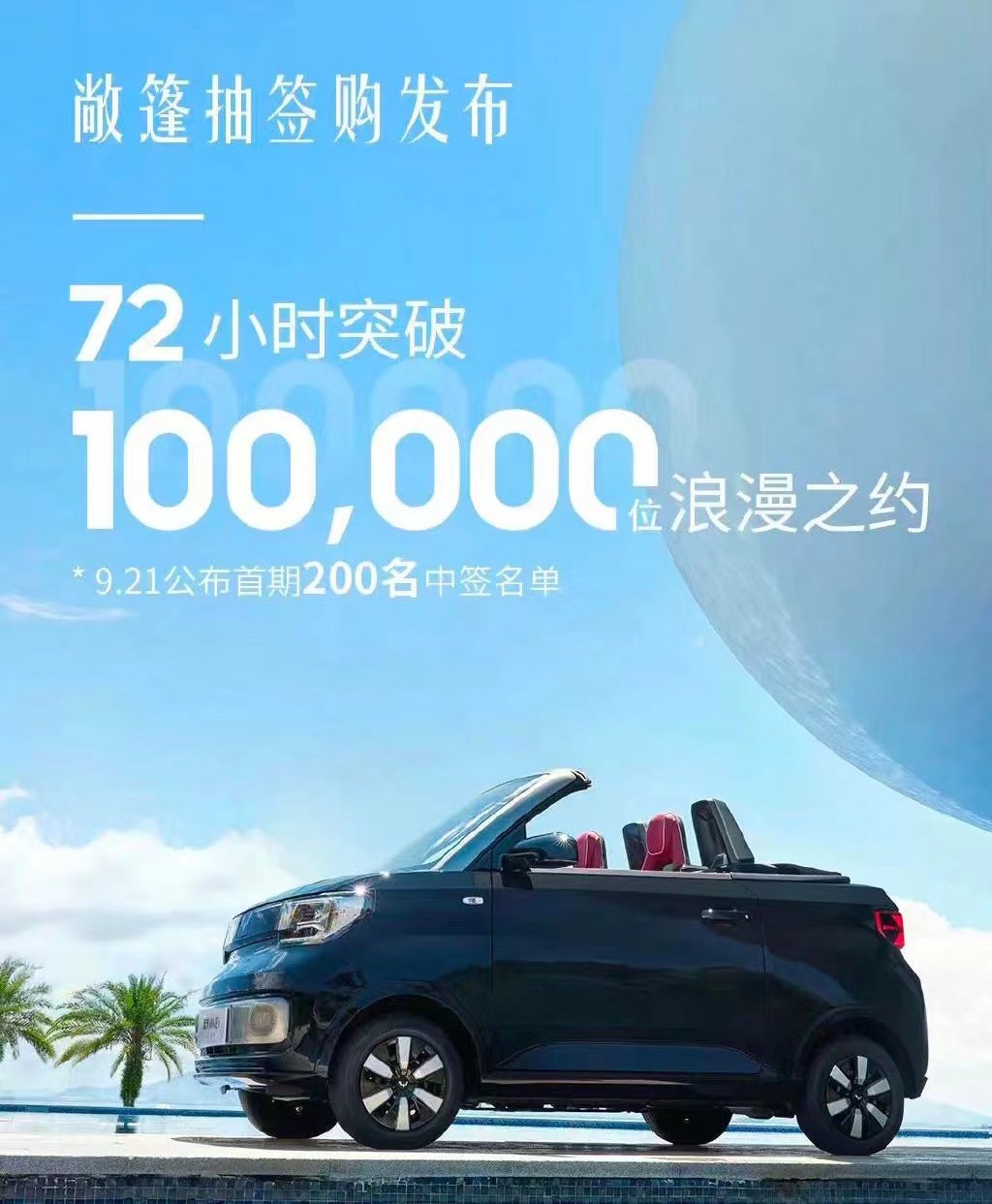 In terms of appearance, the Mini EV convertible variant has inherited the style of the Mini EV and has undergone a redesign of its body details, adding rounded and rectangular elements to the front, sides, and rear. To accommodate the convertible design body, the car rearview mirror A-pillars are tilted more steeply. For the convertible part, the car uses a soft top and a semi-automatic switch roof structure, which can be opened in 6 seconds. The canvas comes in two colors: red and black, and will blend into the car body after being stowed away. An independent roll bar is provided behind the seats. At the same time, the car uses frameless doors and six-spoke wheels. Three colors are offered: sky blue, emerald green, and modern black.
As for the interior, the Mini EV convertible variant uses a gray-white and black-red color theme, with a dual 10-inch touch screen in the center control panel. Due to the limitations of the convertible model, the new car model only offers a two-seater design for the seats.
In terms of configuration, the new car is equipped with hill start assist, reverse image, and other functions. Users can monitor the status of the vehicle in real-time through the LING Club app and perform remote car search, intelligent opening and closing of car doors, car maintenance appointments, intelligent charging reservations, intelligent battery supplementation, and other functions.
As for the power department, the new car motor has a maximum power of 30 kW and a peak torque of 110 Nm. As for the battery, the car will feature a 26…The power battery pack of the car uses a 0.5 kWh lithium iron phosphate battery, which can drive for 280 kilometers continuously. The battery has an IP68 dustproof and waterproof rating, and provides battery heating and intelligent insulation functions.
This article is a translation by ChatGPT of a Chinese report from 42HOW. If you have any questions about it, please email bd@42how.com.