On March 9th, the NIO ET5 Travel Edition was officially listed in the 369th batch of "Road Motor Vehicle Manufacturing Enterprises and Products Announcement" by the Ministry of Industry and Information Technology of China.
Looking at the appearance of the NIO ET5 Travel Edition, the overall appearance is not much different from the current sedan. The dimensions of the length, width, and height are exactly the same as the current sedan ET5.
Length, width, and height: 4,790 x 1,960 x 1,499 mm, wheelbase 2,888 mm;
Curb weight: 2,195, 2,205, 2,225, 2,245 kg;
There are five styles of wheel hubs, and a roof luggage rack is also available as an option.
The wheel hub style has not changed, and the original design sense will not be destroyed after selecting the roof luggage rack. In terms of power, the ET5 Travel Edition is the same as the ET5 sedan, with a front 150 kW and a rear 210 kW dual-motor. It is expected that the acceleration time per 100 kilometers will not change.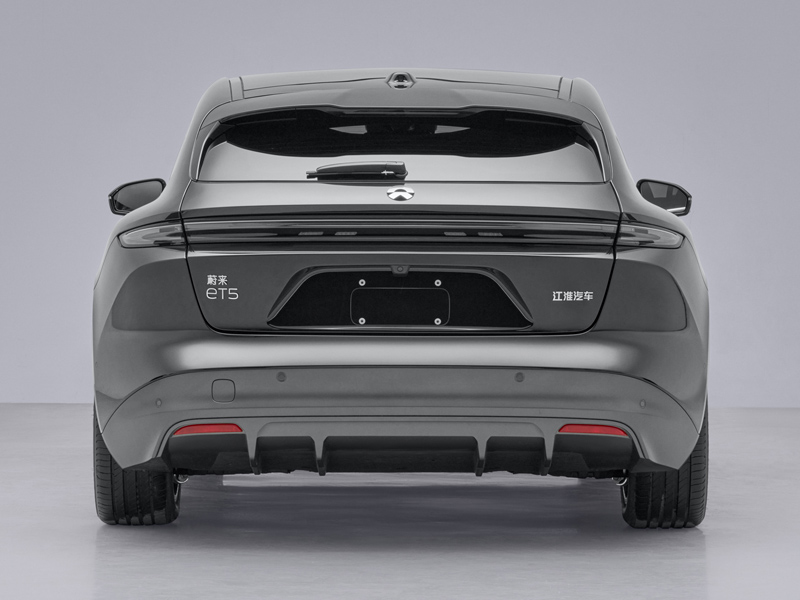 The biggest change of the ET5 Travel Edition is its tail structure. After turning into a two-door structure, the tail posture looks more compact and theoretically will improve the storage space of the trunk. Do you think this appearance is within your expectations?
This article is a translation by ChatGPT of a Chinese report from 42HOW. If you have any questions about it, please email bd@42how.com.