Author: Doraemon
Car companies are transforming, only speed does not break.
Looking back at 2022, after experiencing a series of unexpected events such as the repeated epidemic, supply chain shortages, high-temperature power rationing, and natural disasters, FAW-Volkswagen still handed in a year-end report that exceeded expectations.
Let's look at the official data released. FAW-Volkswagen's total terminal sales of new cars for all brands (including Audi imported models) reached 1,823,577. Among them, the cumulative sales of Volkswagen brand parts for the whole year were 1,041,077 units, a year-on-year increase of 5.3%, continuing to lead the joint venture market.
In the market environment full of variables, FAW-Volkswagen has shown amazing "resilience".
ID. series, doubling sales?
In the face of challenges, do not wait, choose to fight back.
In the new energy vehicle market in 2022, the "ten thousand-volume" of car-making is broken. How crazy the entry was in 2021, the market in 2022 is so tragic. Past business rules no longer exist, and the competition among head brands is becoming more and more intense.
In the year of 2022, with a variety of new cars, the ID. CROZZ family sold a total of 72,229 units. Among them, ID.4 CROZZ sold 46,261 units, and ID.6 CROZZ sold 25,968 units.
How to evaluate this performance of the ID. family? In the 20 months since going public, it has gained over 100,000 users. The first 100,000 sales of new forces usually take at least two years. And for joint venture brands, it is the first. If the predicted result of Volkswagen Group, that is, the delivery of China's new energy vehicles will reach 7.9 million units in 2023, how to respond?
In the face of old rivals from Detroit and Japan, as well as new forces from California and China, Volkswagen has chosen to launch a vigorous counterattack.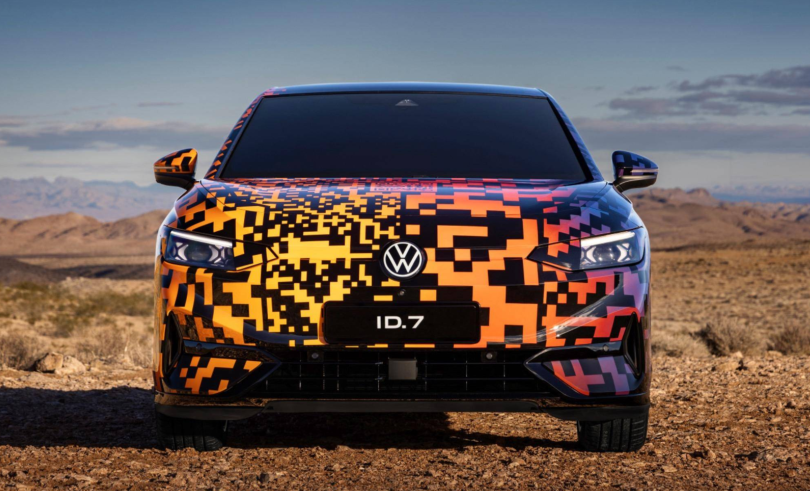 The rivers flow and the waves crash.
In 2022, veteran automakers made a strong comeback and regained their shine after awakening, transforming, adapting and evolving. The Volkswagen ID. series will continue to evolve in 2023.
At the CES 2023 Consumer Electronics Show on January 4, the flagship ID.7 was unveiled, based on the ID. AERO concept car. This new car will begin mass production in autumn 2023 and be available for purchase in 2024. With a WLTP rated range of 700 kilometers, the ID.7 is Volkswagen's first pure electric sedan and carries the weight of high hopes, facing fierce competition against various new challenger models.
Thus far, the Volkswagen ID. family's product lineup has covered a full range from small cars, compact SUVs, mid-size luxury SUVs and mid-size luxury sedans. The ID. series, which is still in a phase of rapid growth, needs to look for stronger advantages beyond German craftsmanship, quality, powerful marketing channels, and user base to achieve even greater breakthroughs. For example, whether they can win the software counterattack may determine Volkswagen's future in the next decade.
"Three exploration, two grasp", SUV strategy for full coverage
As Generation Z's automobile consumption power rises, the car consumption era dominated by sedans monopolized by joint ventures is being continuously eroded by SUV models. According to the statistics of SUV sales in China from 2016 to 2021 compiled by China Association of Automobile Manufacturers and China's Commerce Industry Research Institute, SUV sales began to show a significant upward trend in 2021, with a year-on-year growth of 6.8%.
Difficulties and opportunities are often linked together.
As FAW-Volkswagen reaches a milestone of 30 years old, since the launch of the T-Cross in 2018, the company has been responding to the market's demand for SUVs with an average of one new SUV model per year.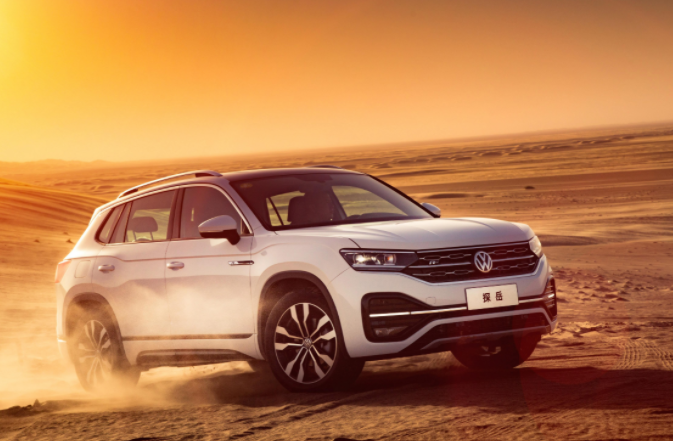 In 2022, the sales of SUV models will achieve unprecedented success.
According to the data from China Association of Automobile Manufacturers, SUV sales in 2022 reached 9.406 million units, a year-on-year increase of 1.9%. This number far exceeds the 6.6203 million units in the same period before the pandemic in 2019. The surge in SUV sales is due to changes in consumer levels and car demand.
After four years of investing in the SUV market, FAW-Volkswagen, from scratch, launched the exploration of three models and two families, activating FAW's profound heritage.
Let's take a look at the FAW-Volkswagen SUV family's 2022 report card. The total sales for the year were 252,462 units, including 111,137 units of the Tayron family, 90,433 units of the T-Roc, 21,513 units of the Tharu, 25,582 units of the Tiguan L and 3,797 units of the Tiguan X.
In the past year, the FAW-Volkswagen SUV family reached a million sales in 45 months, achieving an amazing speed.
Dongfeng Honda took 10 years to reach the million-scale sales of its SUV, SAIC Volkswagen took six years, and Dongfeng Nissan took about five years. Changan Ford, SAIC-GM, Beijing Benz, and BMW Brilliance have not yet reached this milestone. FAW-Volkswagen, on the other hand, only took 45 months.
From entry-level to mid-to-high-end, from fuel to hybrid, from R-line to Coupe, the FAW-Volkswagen SUV family covers various mainstream segments of the SUV market. With product strength and aggressive marketing, it achieved a rapid increase in sales.
Consumers are always "interested in new things and bored with the old", there is no best, only better.
As the representative of FAW-Volkswagen's brand youthfulness, the T-Roc has distinctive product characteristics in terms of design and driving experience since its launch in 2018. In 2023, the T-Roc PA model will once again enhance this model's product competitiveness. After the release of this new car, it will strengthen the personalized experience of young consumers aged 24 to 35, such as the needs of female groups, singles, and young families.All product upgrades are based on keen insights into the segmented market. In the context of a slowing Chinese auto market and increasingly fierce competition, a fully-covered SUV models will bring more growth opportunities to FAW-Volkswagen and fight to defend its dominant position.
Next step, Chinese speed
Despite changes in the auto market, FAW-Volkswagen hasn't followed the trend. The excellent genes accumulated by the Volkswagen brand over the past century have given FAW-Volkswagen strong survival resilience in a challenging market environment, and released tremendous power to respond to the industry's great changes.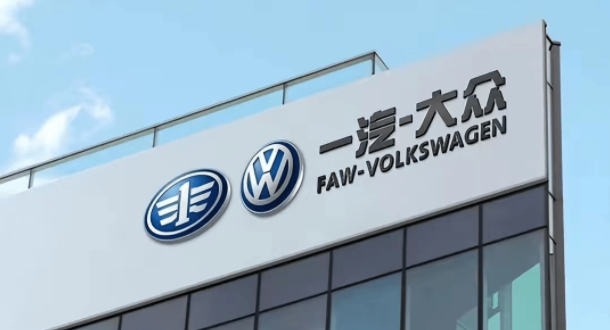 The breakout of the ID. series means that Volkswagen has found a methodology to compete with emerging players. Volkswagen executives once predicted that "The ID.4 will change the game!" The fact is that the ID.4 CROZZ has indeed done so! Cars need to be intelligent and digitalized, but they still need to be popular.
Secondly, there is a need to accelerate the innovative transformation of electric products. In 2023, FAW-Volkswagen will introduce another core new member of the ID. family brand- the ID. Aero. This Volkswagen's first pure electric three-box sedan based on MEB platform will adopt the latest design language, the size of a B-level car, and has comprehensively improved auxiliary driving functions, intelligent cabins, and more. It can be said that the arrival of the ID. Aero means that FAW-Volkswagen's pure electric family has expanded to the mid- to high-end production car field.
Meanwhile, the brand cannot do without premium services, which is also an ace in the hole for traditional automakers. This year, FAW-Volkswagen is striving to promote the high-end image of its brand and comprehensively enhancing the new brand experience of its users by shaping high-end user image, creating a high-end club, designing high-end exclusive experiences, etc. Through refining product tags, shaping modern family usage scenarios such as light luxury, parent-child, outdoor, and so on, the brand pushes upwards. By spreading through the circle layer-by-layer, the brand power and product power can be further refreshed.
The era of smart electricity has arrived, and FAW-Volkswagen's next goal is to achieve "Chinese speed" faster.
### Dolu Jun Said:
The toughness of FAW – Volkswagen is not just about standing at the threshold of one million sales, but also achieving YoY growth. In the continuous deepening of digital transformation, the Volkswagen brand of FAW-Volkswagen has taken steps to enable this traditional old carmaker to start anew, including focusing on multi-mode marketing and user experience. In terms of product strength, a variety of new energy products represented by ID. Aero will also be introduced to the domestic market. By 2023, the Volkswagen brand of FAW-Volkswagen will accelerate the realization of efficient and profitable transformation and growth.
This article is a translation by ChatGPT of a Chinese report from 42HOW. If you have any questions about it, please email bd@42how.com.