The Chinese auto industry is facing pressure in production and sales due to the impact of the pandemic. This can be seen from the sales data, where China's auto sales in April showed a sharp decline, falling below 1.2 million units, a new low in the same period for the past 10 years. Although the retail sales of passenger cars have rebounded in May, they still fell by 17% compared to last year.
Despite the cold market, there are still "stars" shining in the "night". One of the most representative is Changan Automobile. Data shows that Changan, a Chinese brand, sold more than 700,000 units from January to May, and the Blue Whale family sold more than 400,000 units, with Changan Automobile achieving consecutive retail sales of domestic fuel vehicles in April and May.
As the leader of Chinese automobile brands, Changan Automobile is not satisfied with merely outperforming the market. After the Ministry of Finance and the State Administration of Taxation issued a notice on the reduction of vehicle purchase tax for part of passenger cars at the end of May, Changan Automobile responded promptly and introduced a policy to reduce the purchase tax by up to 120%. Many popular models under the brand participated in the policy subsidy.
As for why Changan Automobile responded to the policy and increased the welfare for consumers promptly in the face of the difficulties encountered by the Chinese auto industry, the answer is simple: Changan has always adhered to a user-centered approach, especially during difficult times, and returned to the users with heartfelt feedback.
In response to the purchase tax policy issued by the government, and seeing the efforts made by the country to ensure macroeconomic stability and boost consumer spending in the auto industry, as the leader of Chinese automobile brands, Changan Automobile has also demonstrated its social responsibility and taken the lead in responding to the call of the government's "periodic reduction of purchase tax for part of the passenger vehicles" policy. The brand launched the "Conquer the Summit, More Than Total Exemption!" campaign, with many popular models, including UNI-T, 2022 Yi Dong Plus, and new CS75 Blue Whale Edition, eligible for a reduction of the purchase tax up to 120%, while CS35PLUS, CS75PLUS, CS55PLUS Blue Whale Edition, UNI-K, UNI-V and the second generation of CS55PLUS are among many other models to participate in the purchase tax subsidy.
It is worth mentioning that Longan Automobile has prepared different additional benefits for each model, such as the star model UNI-T which not only enjoys a maximum reduction of 120% in purchase tax policies but also launches two major benefits of Super Energy Loan and Super Energy Exchange, including a low down payment of only 20%, flexible options for 12-60 months, up to 6,000 yuan in exchange subsidy for trade-in, and a subsidy of 2,000 yuan for additional purchases. Consumers who want to learn more can inquire in detail at their local dealerships.
「Adding Weight」 Longan Returns Users with Care
Looking closely at the entire automotive industry, car manufacturers that respond to policies can be roughly divided into three categories:
The first type is: continuously adding weight to the original policy, not only upgrading the half-price purchase tax reduction to a "full exemption", but also providing extra cash discounts or giving users some real benefits.
The second type is: based on the half-price purchase tax reduction policy, launching some replacement subsidies or new zero-interest loans and other policies with relatively modest incentives.
The third type is: adhering to the half-price purchase tax reduction policy but reducing or canceling the original preferential policies, trying to surreptitiously take the national subsidies into their own hands.
It can be seen that some car manufacturers are "slacking off" in this purchase tax subsidy. Especially for the third category of brands, they always put "users" and "consumers" in their mouth, but when the stimulating consumption policy is landed, it's another thing altogether. The lack of sincerity in the benefits, also makes "user-centered" a slogan that has lost its meaning.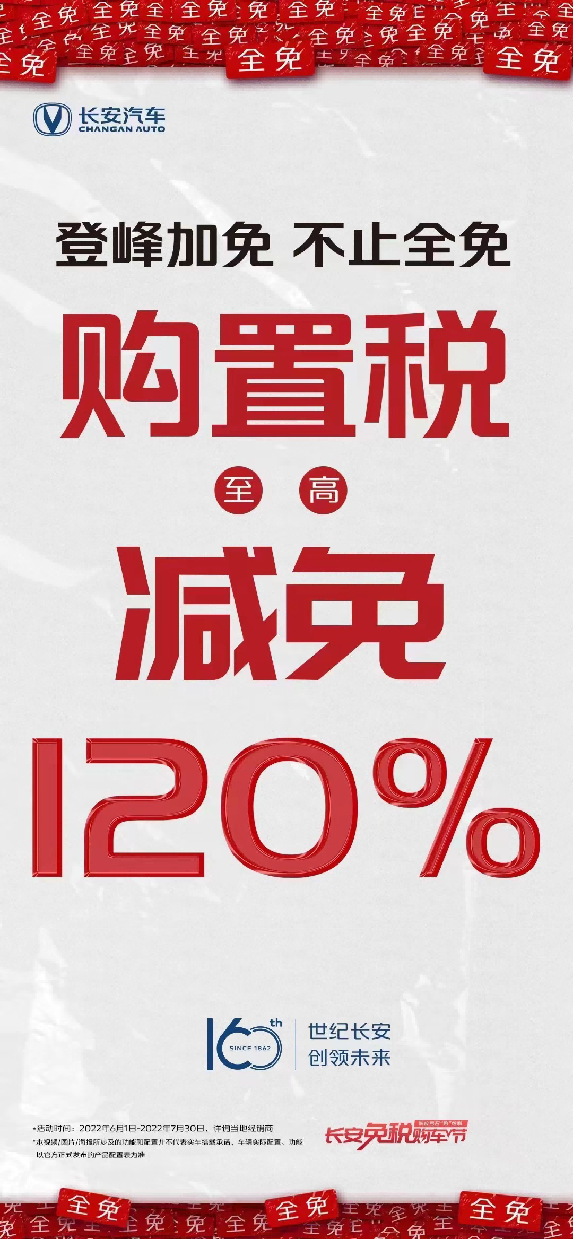 In comparison, the sincerity of Longan Automobile is revealed. Looking closely at the purchase tax policy launched by Longan Automobile this time, compared to other car manufacturers responding to the call to launch a 50% purchase tax exemption, Longan Automobile launched a maximum reduction of 120% in purchase tax, adding a 70% subsidy on the basis of national subsidies, which precisely shows Longan Automobile's determination to benefit consumers out of its own pocket.
The continuous advancement of the brand contributes intelligence and strength to the development of the industry.
On the surface, the purchase tax policy has boosted Longan Automobile's sales and the measures of benefiting consumers have allowed consumers to see Longan Automobile's efforts, bringing about consumers' firm choices, and thus feedback on the brand. This is one of the main reasons why Longan Automobile's sales have remained high under the influence of the epidemic. However, Longan Automobile's independent brand retail sales of fuel vehicles have topped the charts in April and May, which precisely demonstrates that their good performance is not solely due to stimulated purchase tax policies. Behind it, there is also Longan Automobile's long-term construction of a service system, the pursuit of high-quality products, keeping up with customer needs and continuously breaking through core technology.
In terms of customer service system construction, we can see that Changan Automobile always puts customer needs at the center, from launching the "Zhiyin Partner Service Plan" to adhering to the five commitments of "Price Transparency, On-time Delivery, Quality Assurance, Fast Response, and Professional Service," to releasing the new service brand UNI Service. Changan Automobile's customer service system construction has achieved significant results.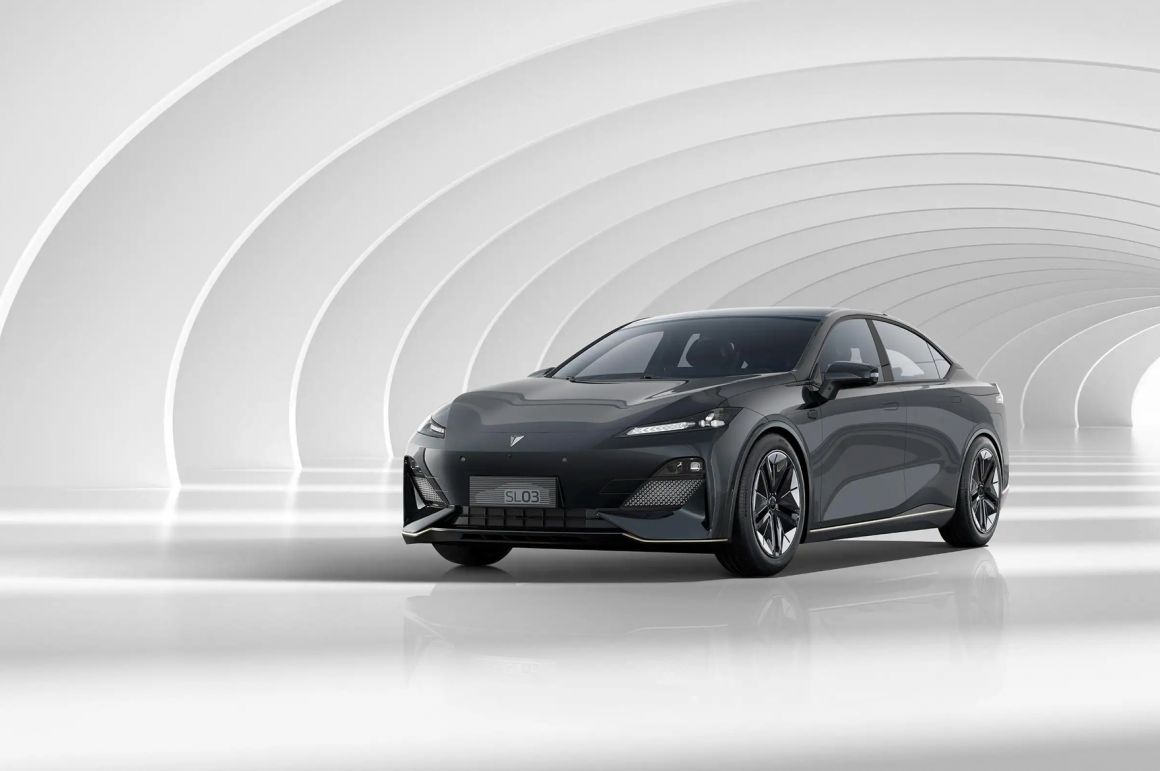 In terms of product development, based on deep insight into customer needs, Changan Automobile has launched many heavyweight models in recent years, such as the UNI series targeting young consumers, and the CS series targeting customers with higher power requirements. In addition, to meet the customer demands in the new energy vehicle market, Changan Automobile has established a new digital pure electric brand – Changan Shenlan, and its first model, Changan Shenlan SL03, is expected to be listed at the end of June or early July. For young consumers, Changan Automobile has also launched the pure electric micro car Nuoyumi Lumin, which, along with the upcoming UNI-V PHEV plug-in hybrid version, forms a product matrix. Nuoyumi Lumin was officially launched on June 10.
Behind the strong product power is Changan Automobile's positive research and development and continuous breakthroughs in core technologies. The most representative one in this regard is the Blue Whale Power, which values "Strong, Clean, and Quiet" as its brand core values.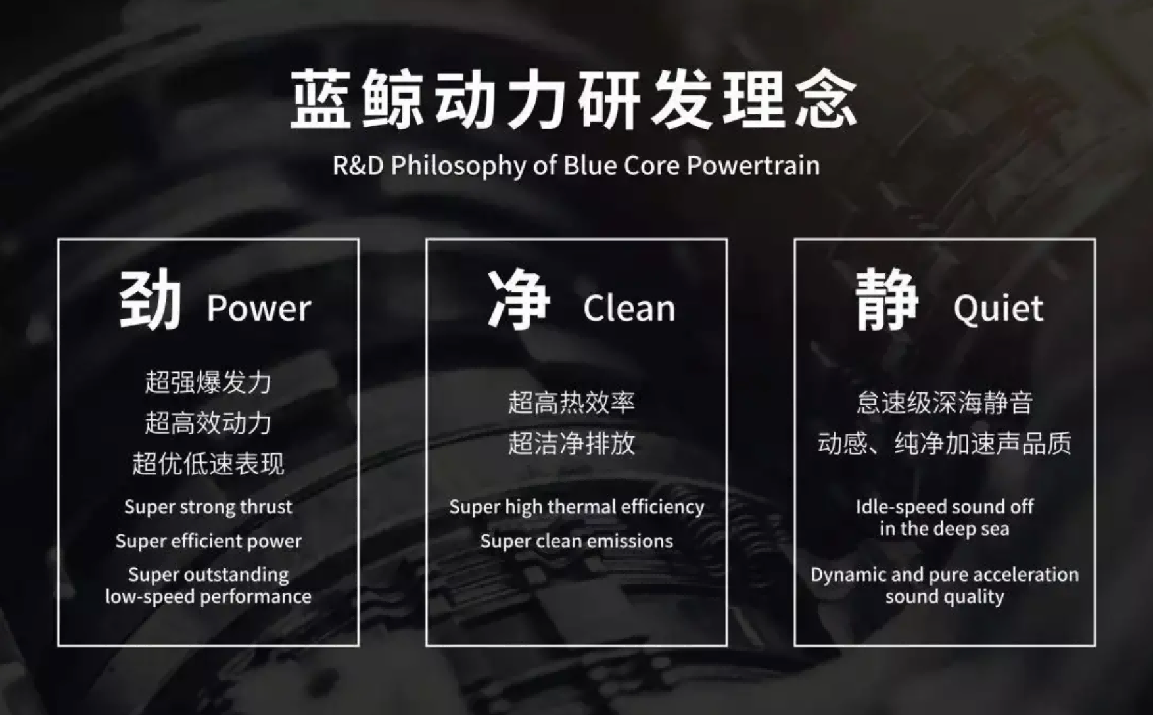 Currently, Blue Whale Power has formed a new architecture that includes Blue Whale engines, Blue Whale transmissions, and Blue Whale oil-electric hybrid systems that fully embrace electrification. Take the Blue Whale iDD hybrid system as an example. As an all-domain intelligent oil-electric dual-drive system, the Blue Whale iDD can not only be platformized and applied to all A-C class models but also organically integrates high-performance Blue Whale engines, high-efficiency Blue Whale electric drive transmissions, large-capacity PHEV batteries, and intelligent control systems, providing users with an almost perfect driving experience without any anxiety in any scenario and at any time.
In the field of intelligent and low-carbon core technology, which represents the future trend of travel, Changan Automobile has also achieved fruitful results, such as developing and mass-producing new technologies such as three-clutch integration, vigorously promoting the construction of seven core capabilities of "chip, device, map, core, cloud, network, and infrastructure," and building a full-scenario intelligent electric super digital platform.
ConclusionNo matter from the perspective of subsidy policies, sales performance, product strength, technical research and development, Changan Automobile is accelerating the brand's upward trajectory with practical actions, interpreting the responsibility and responsibility of Chinese brands, boosting industry morale, and contributing wisdom and strength to the development of China's automobile industry. Such a brand has a promising future.
This article is a translation by ChatGPT of a Chinese report from 42HOW. If you have any questions about it, please email bd@42how.com.