The imposingly sleek design coupled with its impressive size, reaching a length of 5,110 mm, and the 2.0 T 'oversized' engine characteristic of the new energy era 2.0, GACGROUP ES9 seamlessly integrates all the factors beneficial for driving and comfort but not so much for energy consumption.
However, the GACGROUP ES9, which started pre-sale today, can achieve a pure electric range of 143 km under the CLTC standard. After a full tank, it can reach a comprehensive endurance of 1,215 km under the same standard. Under the premise of both oil and electricity, the GACGROUP ES9 also has impressive fuel consumption data, with 1.2 L/100 km overall fuel consumption and 6.18 L/100 km WLTC electric consumption.
If you're interested in this car, we'll put it to the test according to the 42Test standard after it goes on the market. We'll see exactly how its actual fuel consumption performs.
Back to the main point, after seeing the GACGROUP ES9's low fuel consumption, I am truly curious about the structure of its electric drive system. How can higher displacement also achieve low fuel consumption?
With new energy vehicles rapidly replacing traditional internal combustion cars, this more advanced power system might be your next choice.
Large Size, Lower Fuel Consumption
Nowadays, new energy vehicles are becoming the first choice for consumers buying a vehicle in the range of 200,000 – 300,000 RMB, especially when it comes to domestically produced new energy vehicles.
These vehicles offer higher levels of luxury compared to joint-brand models, with stronger power configurations and numerous smart features. Most importantly, new energy vehicles come with lower energy consumption and maintenance costs in daily use, making them particularly favored by consumers.
However, in the same price range, mid-size SUVs coupled with plug-in hybrid systems are the norm. Yet, there are few models with larger body sizes and relatively lower fuel consumption.
The GACGROUP ES9 fills this market gap. Equipped with GAC's electric vehicle technology, its large size and decent luxury features have garnered significant attention since its debut.
Many may not have a clear concept of fuel consumption data. However, by comparing with other models in the same price range, we reached the conclusion: the GACGROUP ES9 achieves lower energy consumption whilst maintaining a larger body size.
Among hybrids SUVs priced between 200,000 and 300,000 RMB, the size is typically within 5 meters, and the fuel consumption of two-wheel-drive models is generally below 6 L/100 km, while four-wheel-drive models are above 6 L/100 km.
Take for instance, the recently launched Lynk & Co 08, two-wheel-drive models' WLTC grid-connected fuel consumption is 5.5 L/100 km and four-wheel-drive models deliver 6 L/100 km. Similarly, the BYD Tang DM-i champion edition two-wheel-drive model's comprehensive fuel consumption is 5.5 L/100 km, while four-wheel-drive versions deliver 6.5 L/100 km.
In other words, fuel consumption, dimensions, and performance have formed an "impossible triangle". The GAC GROUP ES9 has found a unique balance within this "impossible triangle".
This cleverly positions the GAC GROUP ES9.
On one hand, the GAC GROUP ES9 fills a gap in the niche market. Although there are a few mid-to-large new energy SUVs at the same price point, almost none are as long as 5,110 mm.
On the other hand, it also meets the core needs of users – multiple-passenger transportation. Be it commuting in the city, or taking the family out on weekends and holidays, the more important needs are still spaciousness, comfort, and intelligence.
Therefore, the positioning of the GAC GROUP ES9 is extremely precise, aiming at families or multiple passenger scenarios, achieving large size while also achieving low energy consumption. It is precisely because of its low energy consumption that the endurance performance of the GAC GROUP ES9 is quite impressive.
Why is the powertrain 'advanced'?
After clarifying the positioning of the GAC GROUP ES9, you may still have a question. In the era of new energy vehicles, a 2.0-liter engine is already considered 'large displacement', coupled with a dedicated hybrid transmission, it is quite advanced compared to a group of 1.5T. But can this larger displacement really result in lower energy consumption?
To answer this question, one needs to undertake a deep analysis of the new energy technology of GAC GROUP ES9.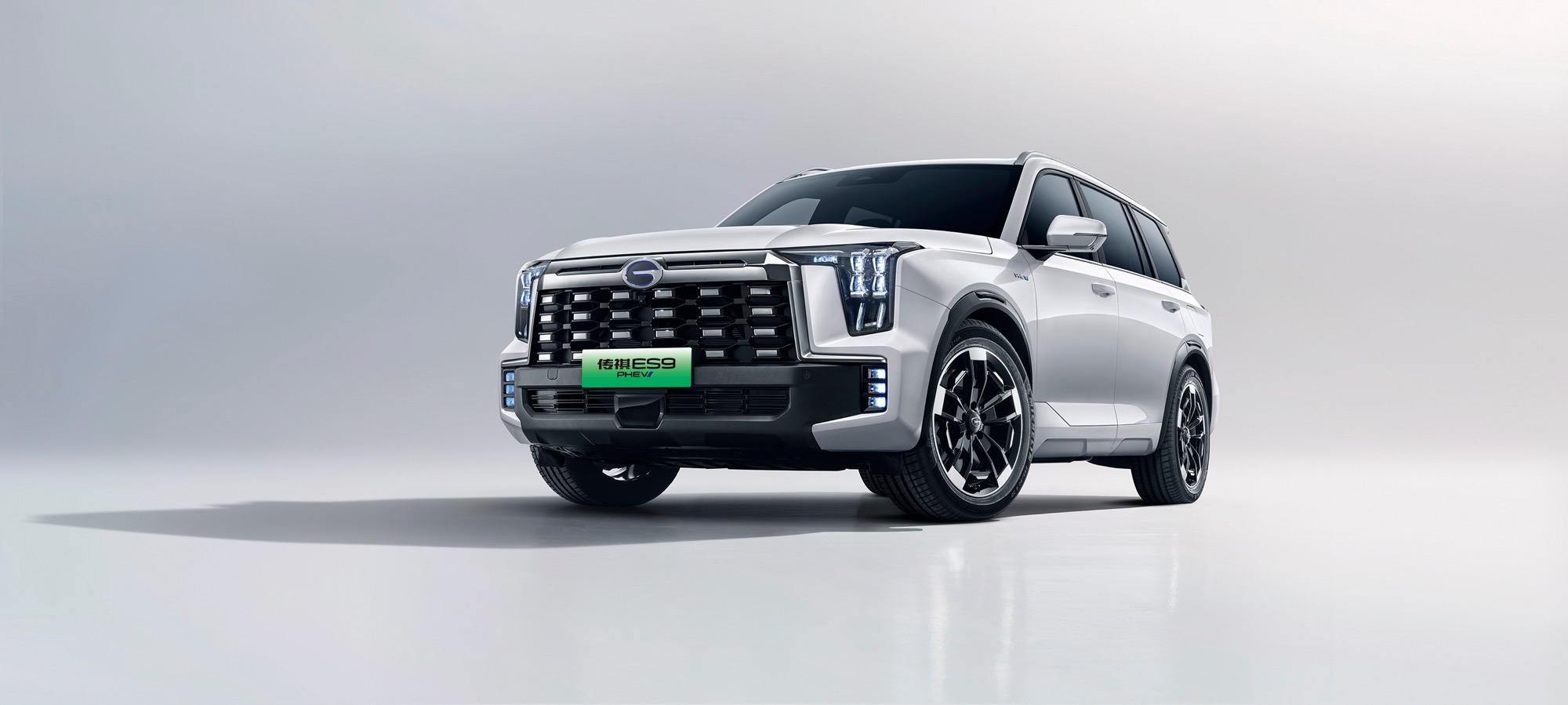 Structurally, the powertrain of the GAC GROUP ES9 is divided into two parts, the core of which is its three-electric system.
Firstly, the electric drive unit consists of two engines, P1 and P3.
The P1 engine is mainly used for power generation, and its peak power generation capacity can reach 110 kW. Thus, even in energy supply mode, it still has strong power output and charging capabilities.
The P3 engine is mainly used for driving, with a maximum power of 134 kW. In pure electric mode, the P3 engine drives the wheels.
The powertrain is also composed of a PHEV dedicated power battery, essentially a dedicated magazine battery. The GAC GROUP ES9 is equipped with a magazine battery with a capacity of 25.57 kWh, and the battery cell used is NCM613 ternary lithium battery.
On one hand, the battery can allow the vehicle to drive purely on electricity. If your round-trip commuting distance is about 20 km per day, then driving GAC GROUP ES9 can allow you to charge only once a week, without needing to use any gasoline.
On the other hand, the GAC GROUP ES9 is also equipped with an external power output function, with a maximum power of 3.3 kW. This feature greatly expands the capabilities of the vehicle, allowing you to have more fun on the go.
After fully charging, the GAC GROUP ES9 can output a maximum of 18.3 kWh of power, which is equivalent to using a hair dryer continuously for 14 hours or boiling a hot pot continuously for 8 hours. In other words, if you want to live a camping life for an entire weekend, the power of the GAC GROUP ES9 is enough.The GACGROUP ES9 not only possesses a charging function towards other cars, but can also discharge power up to 5.5 kW. If you happen to own an electric car, making friends with an ES9 owner never hurts.
Speaking of battery safety, the cartridge battery adopts nanoscale doping and multi-layer coating technologies, reliably ensuring the stability and safety of the battery core. Five levels of protections are applied to the battery pack, including a porous nano-thermal material between cores, insulation protection from high-temperature-resistant ceramic modules, an efficient liquid-cooling system, a high-strength box, and Big Data-developed fault diagnosis technology with BMS, which provides 24-hour non-stop high-temperature patrol detection.
Under all these protections, the cartridge battery prevents any visible flame caused by thermal runaway.
Aside from the electric drive system, there is a fuel drive system comprising of a 2.0TM hybrid drive-specific engine and a GMC400 hybrid drive-specific gearbox. The maximum power of the engine can reach 140 kW and 330 N.m of peak torque. Added with a P3 motor, the ES9 has a maximum output of 274 kW and a maximum torque of 630 N.m.
The GMC400 hybrid specific gearbox can adjust the engine's output torque and speed. In the middle and low speed stages of the vehicle, it uses a direct 1 gear drive for stronger power and lower engine noise. At high speed stages, it uses a 2 gear direct drive to achieve lower fuel consumption.
The ES9's petrol-electric synergized powertrain enables it to have various energy modes, including an intelligent hybrid mode, pure electric mode, and power-saving priority mode.
In the intelligent hybrid mode, energy is smartly distributed according to the speed and power consumption of the car, providing a balanced driving experience in terms of comfort, power, and fuel efficiency. The purely electric mode fulfills daily commuting needs, making the ride quiet and economical. The power-saving priority mode is used for camping and other resting situations.
As of now, new energy vehicles are rapidly replacing traditional petrol vehicles, and different brands are adopting different technological routes. But when it comes down to products that consumers are willing to pay for, the results these technologies can achieve are more apparent.
For multi-user family scenes, high comfort, spacious interiors, and low energy consumption are the core needs. The ES9 provides a 143 km pure electric range, satisfying users' daily urban commuting needs. And for long-distance trips across cities or provinces, traveling with gasoline eliminates range anxiety completely.
Starting with the needs for family use, GACGROUP pioneered the P1+P3 double motor parallel-shaft hybrid two-stage power system with advanced performance in terms of structure, configuration, materials used, and energy consumption.
From this perspective, the power system equipped in the ES9 is perfectly in line with users' needs.
Pre-sale Price Starting At 229,800 yuan
This August at the Chengdu Motor Show, the ES9 made an appearance. And now, pre-orders are officially open with prices ranging from 229,800 to 269,800 yuan.During the pre-sale period, customers who place an order can either enjoy a subsidy of 20,000 yuan for trade-in, or receive a Huawei Mate 60 Pro phone. In terms of warranty, non-commercial vehicles have a comprehensive warranty of 5 years or 150,000 kilometers, while the first and non-commercial car owners enjoy a lifetime warranty for the "three electric" parts. Additionally, there are benefits such as free charging piles and a 30-day delivery commitment.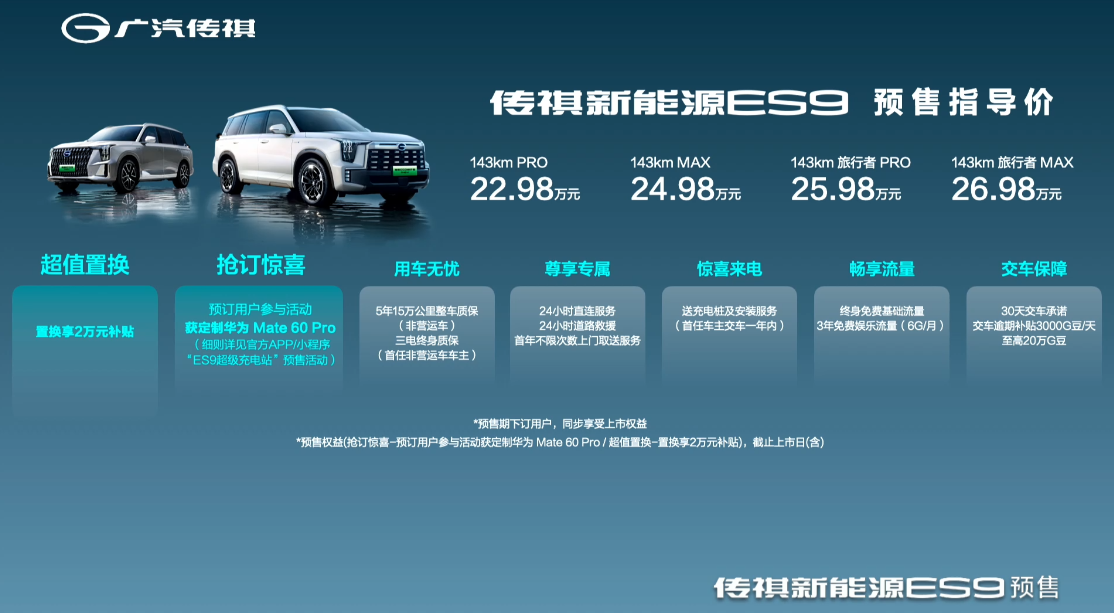 With a pre-sale price starting at 229,800 yuan, are you tempted? Let's take a closer look at the interior of the GAC GROUP ES9, which also offers a rich, luxurious configuration.
The GACGROUP ES9 offers two seating arrangements. The six-seater layout is a 2+2+2 structure, while the seven-seater version is a 2+3+2 structure. Flexible seating layouts offer the ES9 superior cargo space, with trunk sizes ranging from 181L to 1,859L.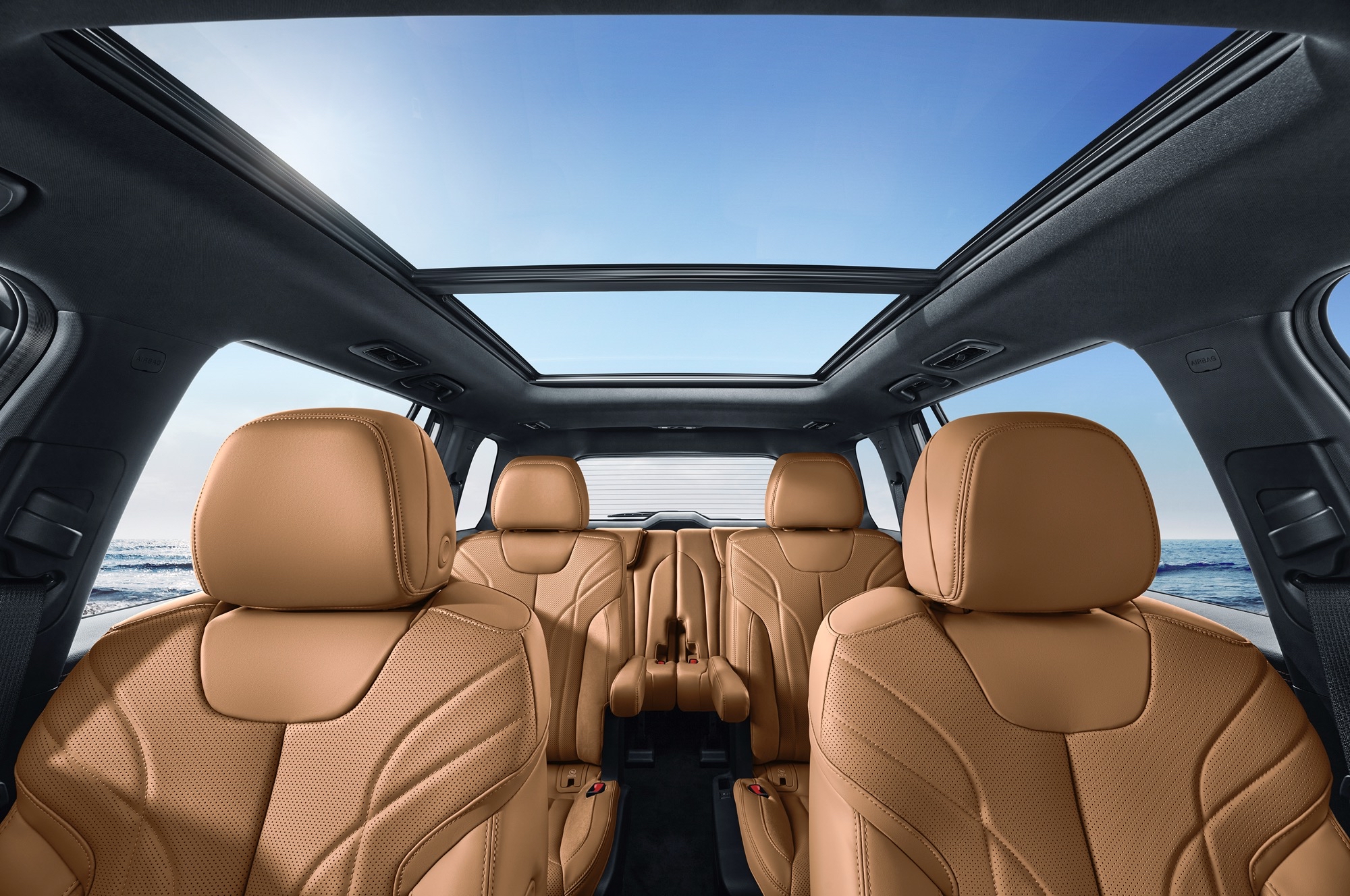 The second row features a "Queen's recliner" with 8-level adjustment and a 131° adjustable range. Combined with the longest forward and backward movement distance of 140mm, the comfort configuration is indeed superior.
As for intelligence, the GAC GROUP ES9 is well-equipped.
The GAC GROUP ES9 comes with a 12.3-inch display and a 14.6-inch center control screen, as well as a 30-inch AR-HUD. The onboard chip is the Snapdragon 8155 by Qualcomm. From a hardware perspective, this smart cockpit system has strong competitiveness and also has the potential for OTA software upgrades.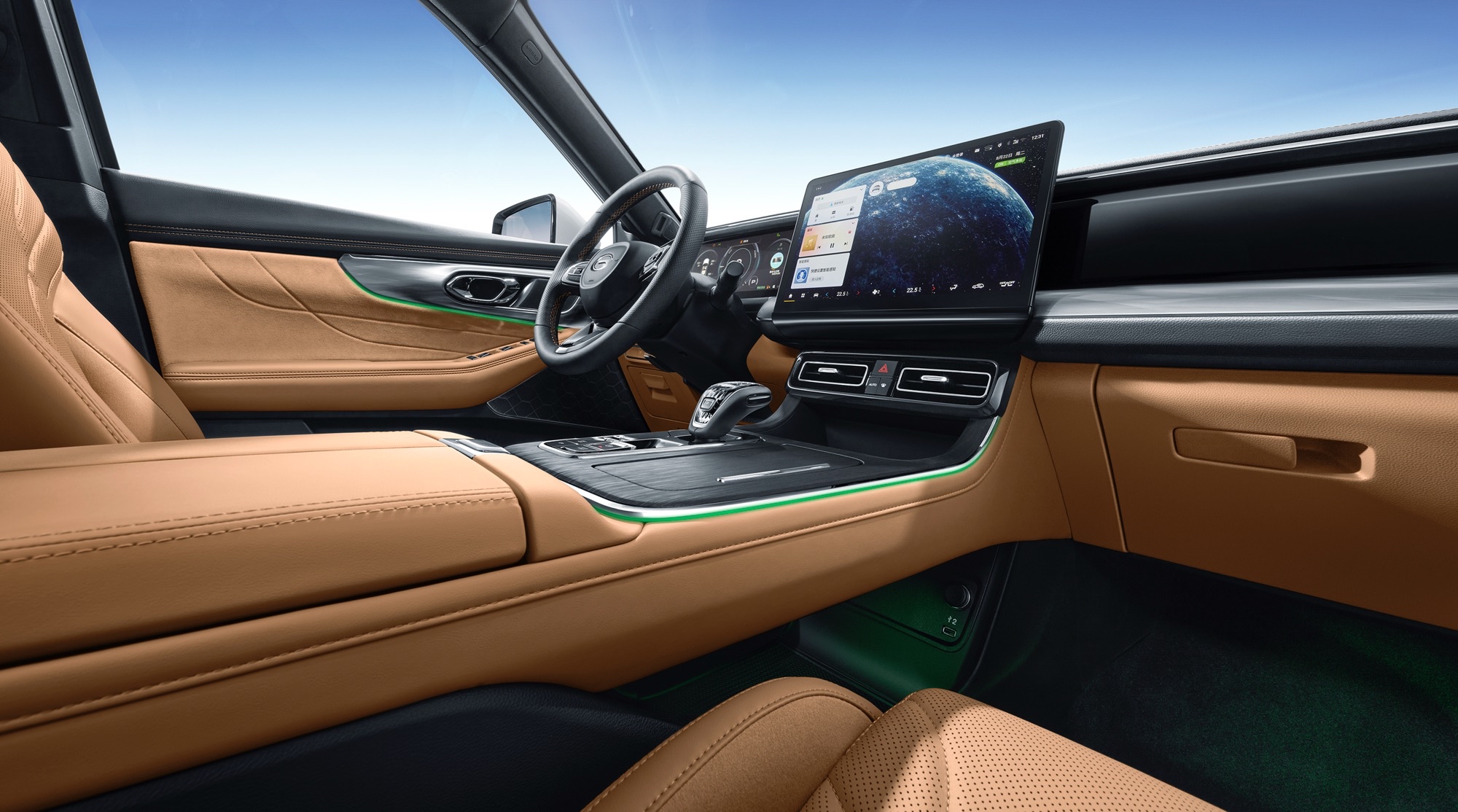 In terms of assisted driving, the GAC GROUP ES9 features the new generation ADiGO 4.0 smart driving assistance system, with Level 2 autonomous driving capabilities and smart navigation features. During travel, it can assist you in driving to a certain extent, relieving driving fatigue.
Closing Thoughts
In the market for new energy vehicles priced between 200,000 and 300,000 yuan, although there are quite a lot of models to choose from, the bestselling cars mainly lie in the pure electric and pure petrol sectors. The reason for this is that the existing plug-in hybrid models have too many compromises and deficiencies, particularly in areas like space and energy consumption, which are of utmost concern to consumers.
The introduction of the GAC GROUP ES9 unifies large size and low energy consumption, very much in line with the actual needs of Chinese families. Coupled with GAC's pioneering P1+P3 dual-motor parallel axis series and parallel two-gear power system, along with smart hybrid, pure electric, and energy-saving prioritized energy modes, you can enjoy the smoothness and quietness brought by electric drive, and also ensure worry-free battery life. Both in terms of technology and user experience, the ES9 has stepped up to a higher level.
Furthermore, with its intelligent and comfortable features, it's believed that the GAC ES9 will pose stronger competition after its official launch.
This article is a translation by AI of a Chinese report from 42HOW. If you have any questions about it, please email bd@42how.com.