RoboSense announces strategic partnership with Jiangsu Tianan Smart Links Technology Co., Ltd. (hereinafter referred to as "Tianan Smart Links"). Both parties will rely on their respective technical accumulation and project experience in their fields, focusing on the construction of 5G vehicle-road collaboration systems in several national-level connected vehicle pilot zones, and carry out in-depth cooperation on the development and application of intelligent perception solutions, jointly creating a safer and more efficient intelligent transportation paradigm.
Through this cooperation, both parties are embracing a common vision for connected vehicles and intelligent transportation, strengthening collaboration in the field of vehicle-road collaboration project innovation. Based on RoboSense's prominent advantages in self-developed LiDAR hardware, perception algorithms, and roadside perception solutions, combined with the comprehensive multi-layered rich experience Tianan Smart Links has in connected vehicle system integration, platform development, and operation and maintenance, both parties will jointly promote the large-scale application of vehicle-road collaboration technology in the field of intelligent connected vehicles, fully leverage the demonstration effect of national-level connected vehicle pilot zones, accelerate the integration of connected vehicles with 5G, big data, and other cutting-edge technologies, and steadily advance the development of the "vehicle-road collaboration" to "vehicle-city collaboration" industrial ecosystem.
RoboSense Co-founder and CEO Qiu Chunchao said: "Connected vehicles are an essential development direction for the automotive industry's transformation and upgrading, and the foundation technology platform for realizing intelligent networking under the call for Dual Smart City and Transportation Power strategies. RoboSense will work closely with Tianan Smart Links to continuously deepen the large-scale application of roadside perception solutions in the construction of vehicle-road collaboration systems, create a national-level connected vehicle pilot zone application model with a strong benchmark effect, releasable in scale, and further accelerate the industrialization process of connected vehicles, empowering the development of intelligent connected vehicles and smart transportation industries."
Yang Lei, Chairman of Tianan Smart Links, said: "As a new infrastructure construction, connected vehicles can provide technical support for vehicle, road, and cloud interconnection and interoperability, improving urban governance efficiency and people's travel experience on the basis of serving intelligent connected driving. Tianan Smart Links and RoboSense will cooperate to focus on connected vehicle roadside perception solutions, leverage the advantages of both parties in technology, products, and resources, and jointly empower the development of connected vehicle and smart transportation industries."
As a leading domestic connected vehicle platform enterprise and system service provider, Tianan Smart Links has deeply participated and led the integration, construction, and operation of several national/provincial-level connected vehicle pilot zone projects in Jiangsu (Wuxi), Tianjin (Xiqing), Hubei (Xiangyang), etc. Its products have been selected for the Ministry of Industry and Information Technology's big data industry development pilot demonstration and new information consumption product promotion catalog, providing strong support for China's connected vehicle industry to form an operable, sustainable, connected vehicle system integration construction, and operation model nationwide.
Leveraging its profound expertise in the three core technologies of lidar hardware, perception algorithms, and chips, RoboSense has developed the RS-V2X, a Cooperative Vehicle-Infrastructure Sensing Solution. This system, designed for smart transportation and cooperative vehicle-infrastructure applications, boasts a host of capabilities such as ultra-long-range detection of traffic participants, recognition classification, and dynamic target tracking. It supports over 10 diverse traffic scenarios, including wrong-way driving detection, red light running detection, and illegal lane occupancy, thus providing real-time global traffic information for Tianan Intelligence's Connected Vehicle System and facilitating precise traffic monitoring, traffic light coordination, and vehicle route management for collaborative smart traffic patterns.
Building on the RS-V2X solution, RoboSense has enabled smart applications in over 40 cities and regions worldwide. Its technology has seen broad implementation and commercial use in various sectors such as smart ports, urban rail transit, intelligent logistics, smart mining, and industrial automation.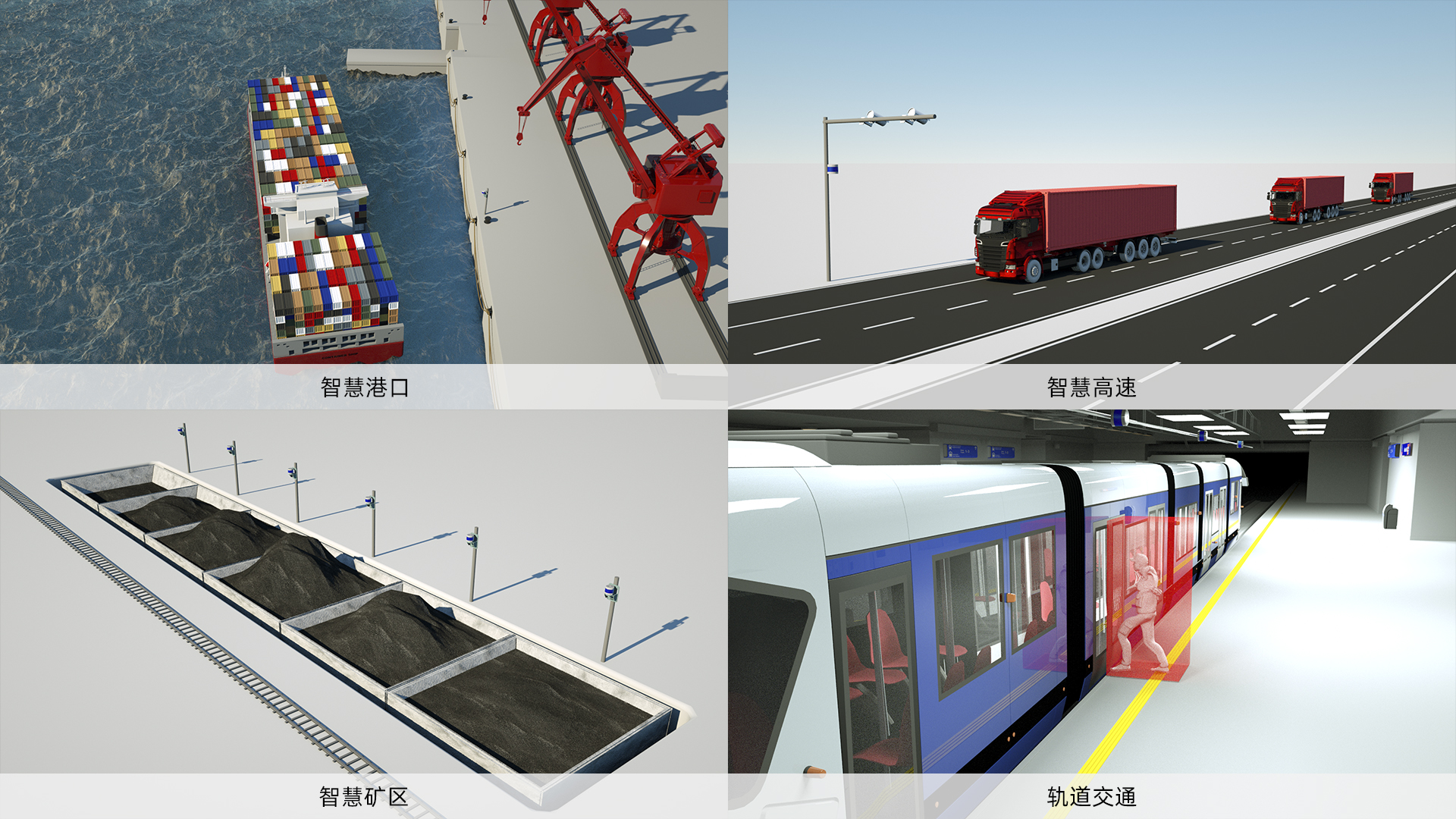 In enhancing the automotive industry's intelligent upgrade and advancing the large-scale production of autonomous driving vehicles, RoboSense has secured fixed orders for over 50 models from more than 20 automakers worldwide, thanks to its exceptional product design, stringent testing and validation, and leading production system. The company continues to lead the global lidar industry's development.
As the world rides the digital wave, the connected vehicle industry is rapidly evolving, underpinned by emerging technologies, and is gradually entering a new phase of commercial digital operation. **IHS Markit data shows that in 2021, China's connected vehicle market reached a scale of $42.8 billion, and it is predicted that byBy 2023, it is estimated to reach $59.9 billion. **As China's connected car industry accelerates, the Chinese intelligent connected vehicles and smart transportation industries are about to embrace a new era of collaborative development.
This article is a translation by ChatGPT of a Chinese report from 42HOW. If you have any questions about it, please email bd@42how.com.