On May 13th, the Nezha GT national delivery ceremony took place at the PLAYGROUND in Shanghai Xintiandi, fulfilling the promise of "delivery upon launch". Nearly a hundred car owners and prospective car owners attended the event.
Zhou Jiang and Nezha GT prospective car owners, along with on-site guests, witnessed this moment together and stated: "Nezha GT, as a sports car, is a symbol of trendy fashion and an expression of youthful attitude and personal style. Nezha GT users are also a group of people with a taste for fashion, attitude, and a passion for life. This event is not only a delivery ceremony but also a starting point for them to meet new partners and embark on a new journey of travel."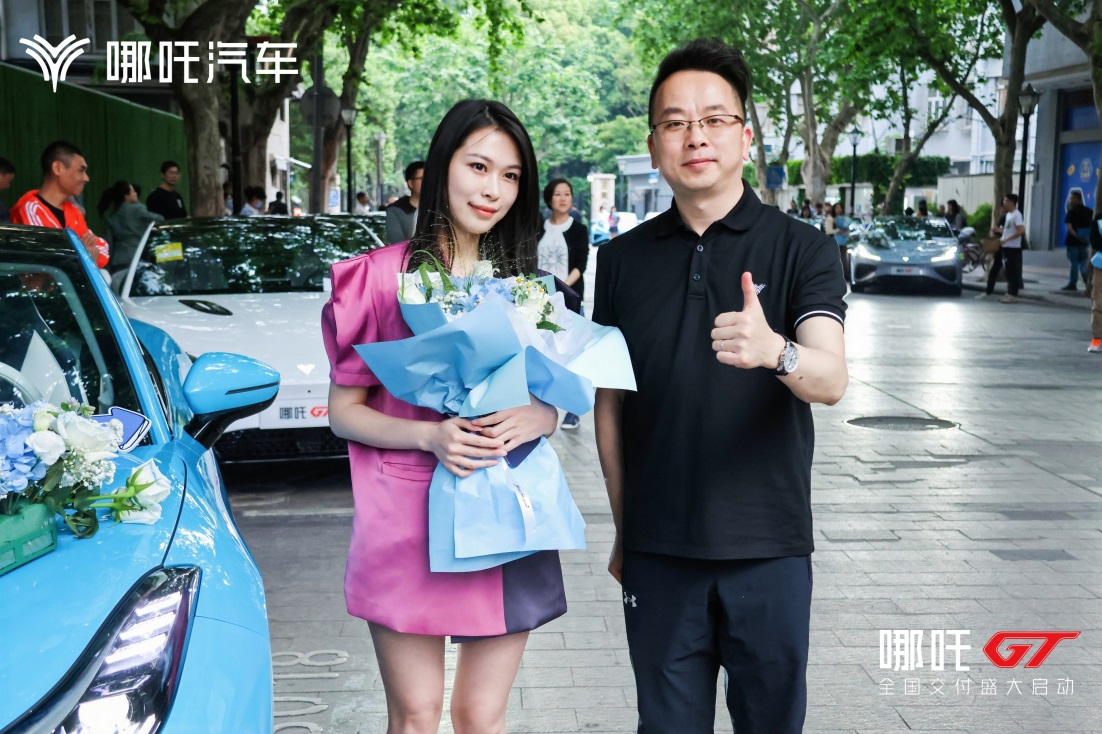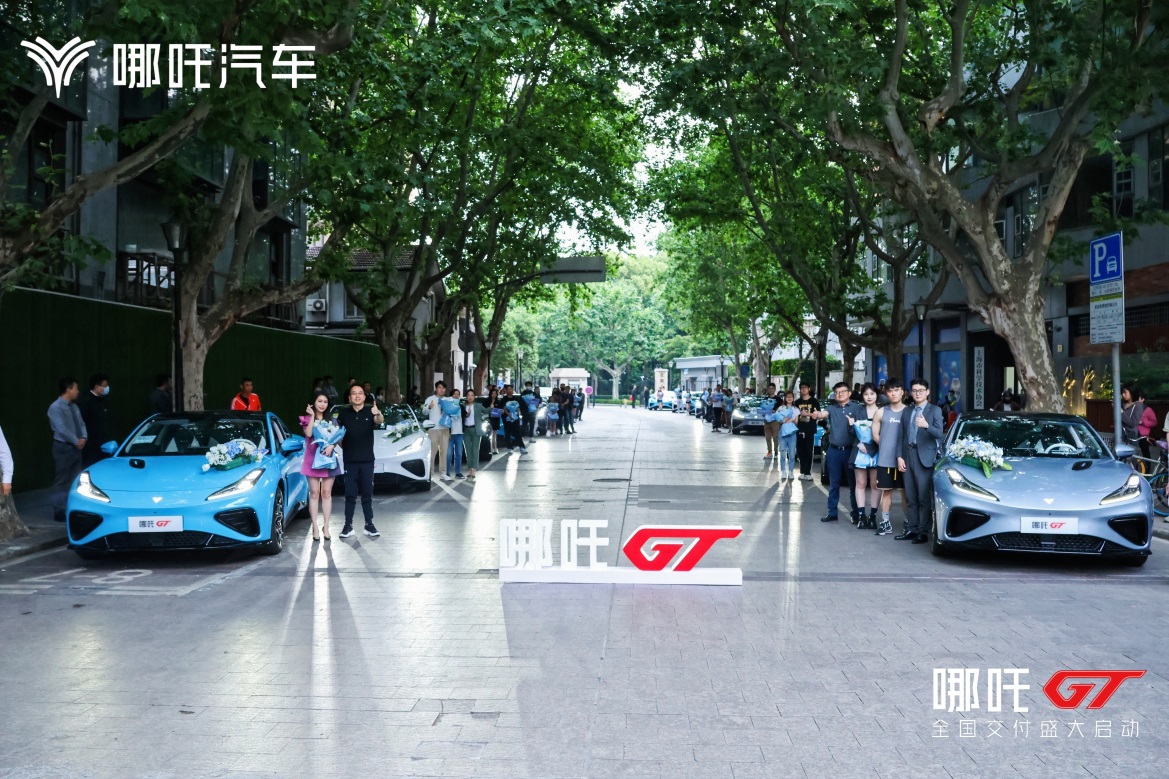 At the Nezha GT mini car exhibition, which was specially created for the first batch of car owners, 16 Nezha GTs were neatly lined up, complementing the Shanghai streetscape.
As China's only two-door, four-seat pure electric sports car, Nezha GT's sleek lines, 1.40 width-height ratio, 1.4-meter oversized frameless doors, low aggressive front, smooth fastback design, and 0.21 Cd drag coefficient all showcase Nezha GT's pursuit of aerodynamics and design harmony.
Meanwhile, Nezha GT has reserved six personal customization areas in locations like the front and rear bumpers and side skirts, offering users greater playability and more room for imagination.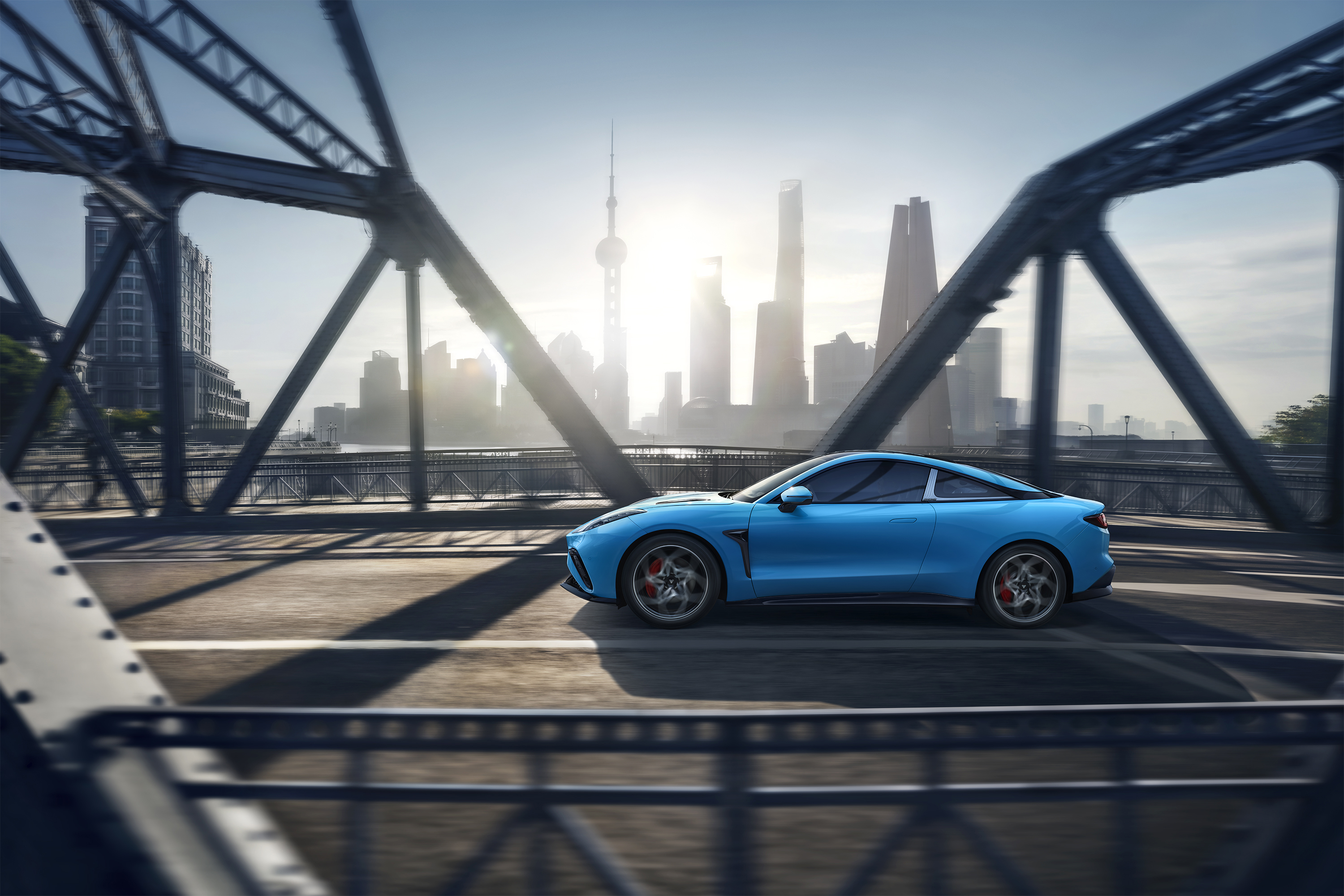 Thanks to the Shanhai platform, Nezha GT comes in both rear-wheel drive single-motor and four-wheel drive dual-motor versions. The Nezha GT all-wheel-drive version has a maximum power of 340 kW, a maximum torque of 620 N·m, and accelerates from 0 to 100 km/h in just 3.7 seconds. The powerful performance, coupled with Nezha's pioneering Electric Energy Control one-button ejection mode, delivers a strong pushback sensation by simply pressing the physical button for 3 seconds, accompanied by simulated sound waves and ambient lighting."At the Shanghai Auto Show, I was immediately drawn to its sports car performance. I soon visited a nearby experience center and took it for a test drive. After that, making the decision and taking delivery all fell into place seamlessly," said Mr. Zhao, a 29-year-old financial analyst, as he held the keys to his new Nezha GT, eagerly anticipating the 3.7-second handling experience.
The Nezha GT's braking system is equipped with 4-piston calipers, and with the assistance of Michelin's PS4 high-performance tires, the vehicle has a 100-0 km/h braking distance of 32 meters, offering linear and comfortable braking.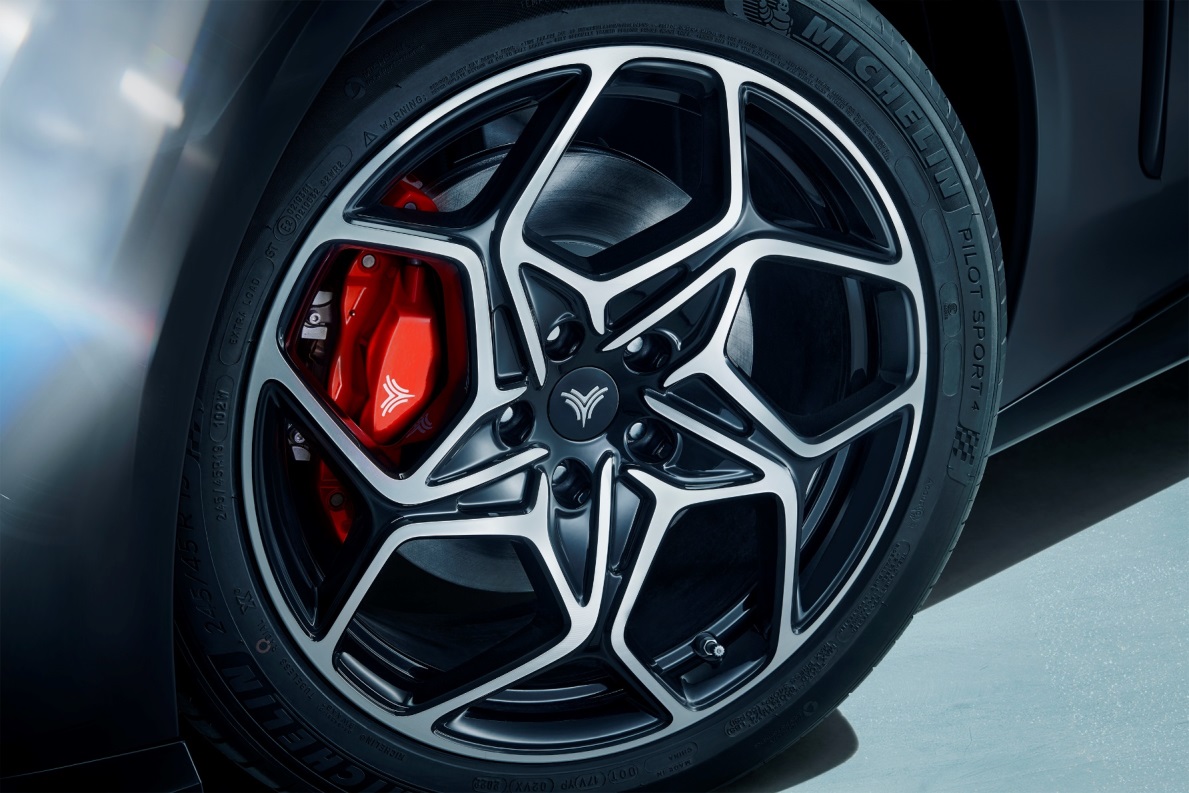 Inside the Nezha GT's cabin, a 1.337 ㎡ panoramic roof skylight provides an open-top atmosphere, while the triple-layer soundproofing design ensures a mere 55.2 dB of noise at a cruising speed of 60 km/h.
In addition, the Nezha GT is equipped with a plethora of smart features. Within the T-shaped cabin layout, a 17.6-inch ultra-thin 2.5K center control screen boasts a stellar 90% screen-to-body ratio. The Nezha AI voice assistant, facial recognition, and gesture control are all available, offering a refined and smooth user experience, thanks to the 7 nm-process automotive-grade Qualcomm Snapdragon 8155 chip, while also providing ample computational power for more future enhancements.
As for intelligent driving, the Nezha GT features 5R5V advanced driver-assistance hardware, paired with dual Horizon Robotics' Journey 3 chips, and offers Level 2 autonomous driving assistance capabilities.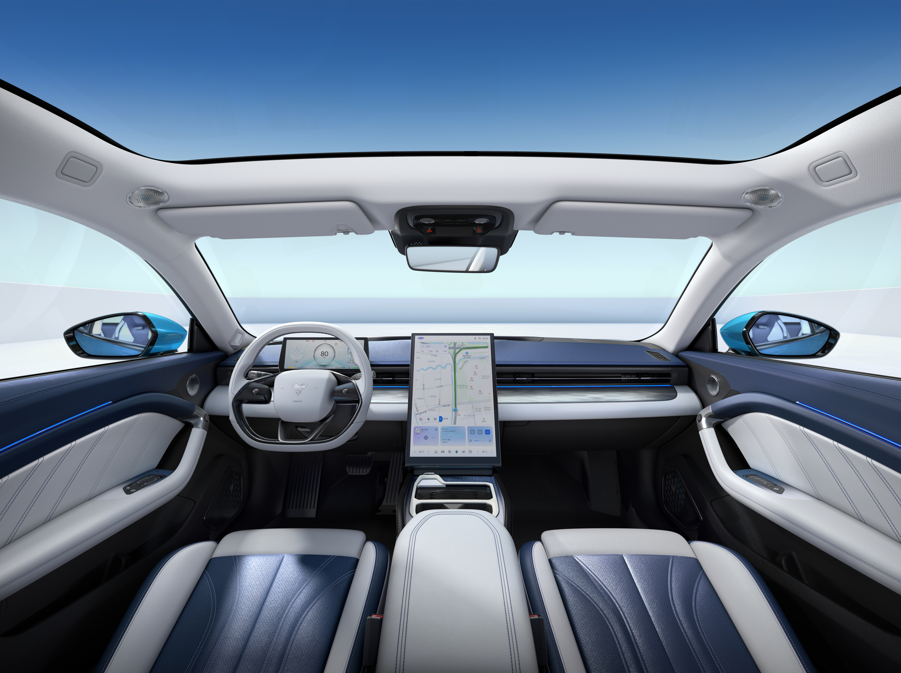 This article is a translation by ChatGPT of a Chinese report from 42HOW. If you have any questions about it, please email bd@42how.com.