Lantu Auto is striving to create an image of "Chinese Elegance".
Firstly, the brand has undergone a significant transformation. Lantu Auto unveiled the renewed brand image at the Shanghai Auto Show on a meticulously constructed Chinese-style booth, integrating "Chinese Elegance" into aspects such as colors and logos.
Of course, the most convincing factor is the product itself.
During the same event, Lantu Auto's first sedan model, Lantu Zhui Guang, was officially launched, priced between ¥322,900 and ¥432,900, targeting the "Chinese luxury electric sedan" segment.
As the third model since Lantu Auto's inception, the significance of Zhui Guang goes beyond just expanding the brand's lineup to enter the more mainstream sedan market. It's also a critical product for Lantu Auto's brand transformation towards "Chinese Luxury."
So, can the ¥322,900 Lantu Zhui Guang support the "Chinese Luxury" image?
Seeking Upward Breakthrough with "Chinese" Branding
For Chinese automakers competing in the new energy market, technological limitations from foreign auto companies no longer apply.
With a strong R&D capacity and definition ability in components and intelligence, Chinese automakers have become leaders in new energy technology, while foreign automakers are now followers.
However, it must be admitted that Chinese automakers are still in the process of exploring brand building, which is the key and challenge to an upward breakthrough.
Over the years, influenced by brands like BBA, the initial impression of luxury has been "futuristic and minimalistic," which is an aesthetic trend that originated from the Western world since the Industrial Revolution and influenced global aesthetics.
New automotive startups like Jinko and NIO have indeed achieved even better results along this path, which offers a low-risk strategy to learn from. As a Chinese luxury brand, Lantu Auto's choice to integrate Chinese culture into brand building and product design is indeed a rarely attempted approach.Thus, at the Shanghai Auto Show venue, Lantu brought traditional ink paintings directly into the international convention center.
In stark contrast to the suited and booted auto executives, Lantu's CEO Lu appeared in a modest and elegant, modern Chinese-style outfit at the press conference, perfectly highlighting the core of Lantu brand's transformation: Chinese elegance.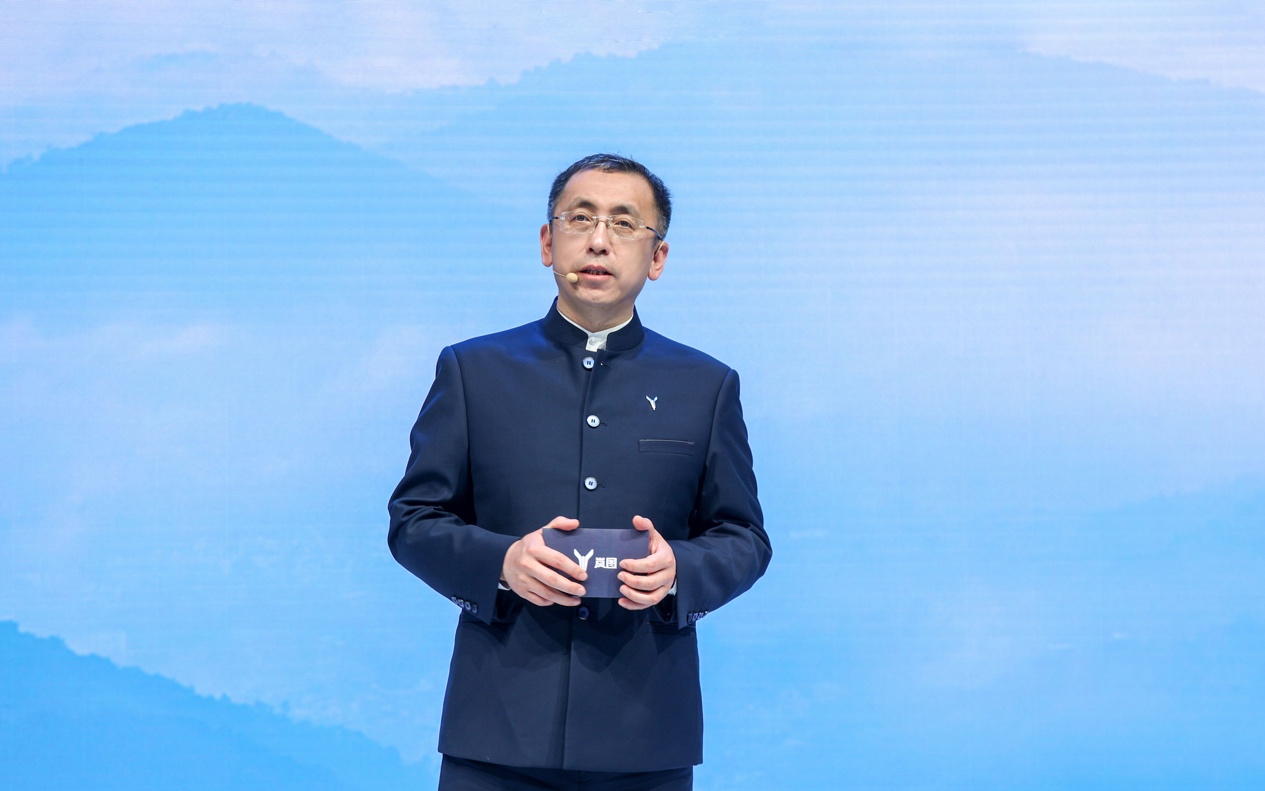 In one corner of the booth, Lantu set up a tea room imbued with classical cultural significance.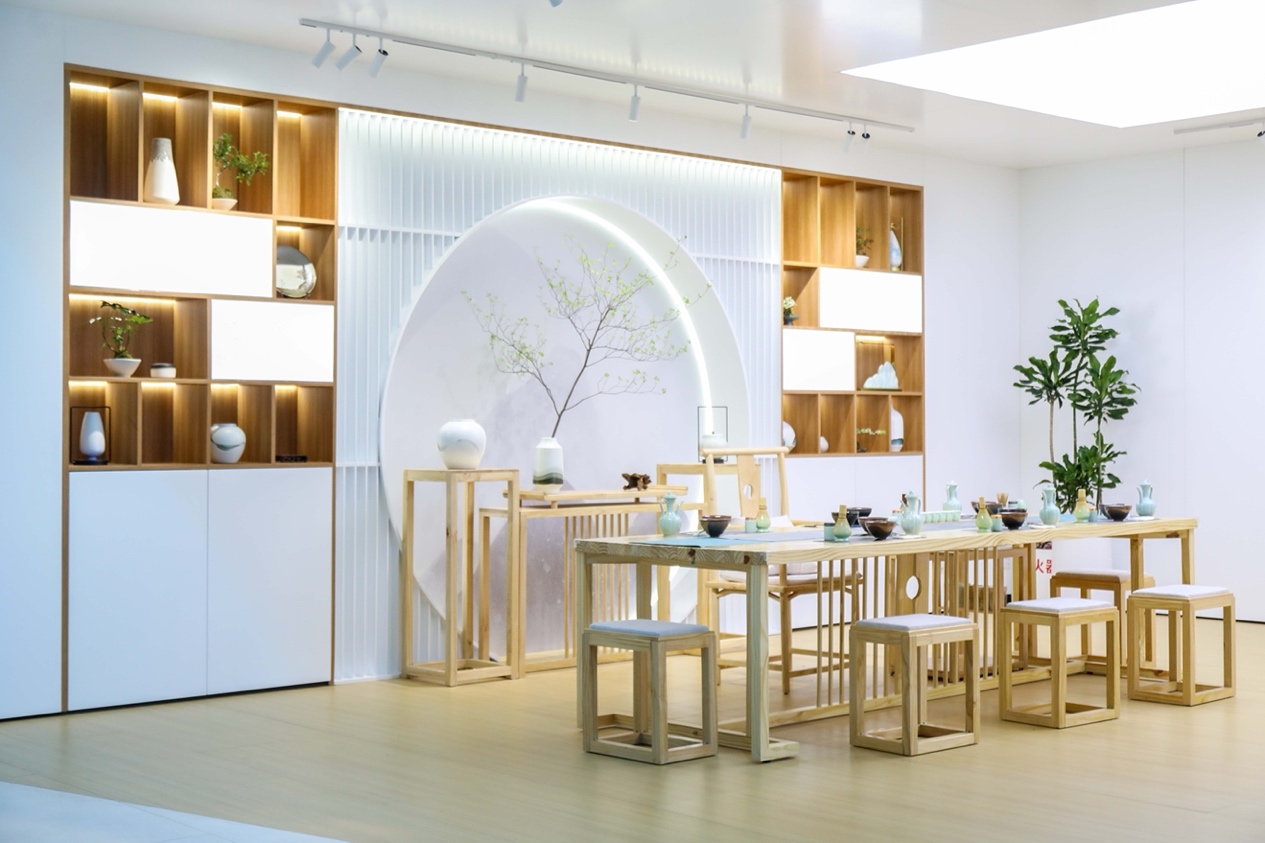 However, unbeknownst to many, Lantu has applied the same layout and design concepts in their Norwegian store. Located at Klingenberggt. 7, Oslo, in the heart of the city center, foreign friends can also sit down and enjoy tea at Lantu's Space.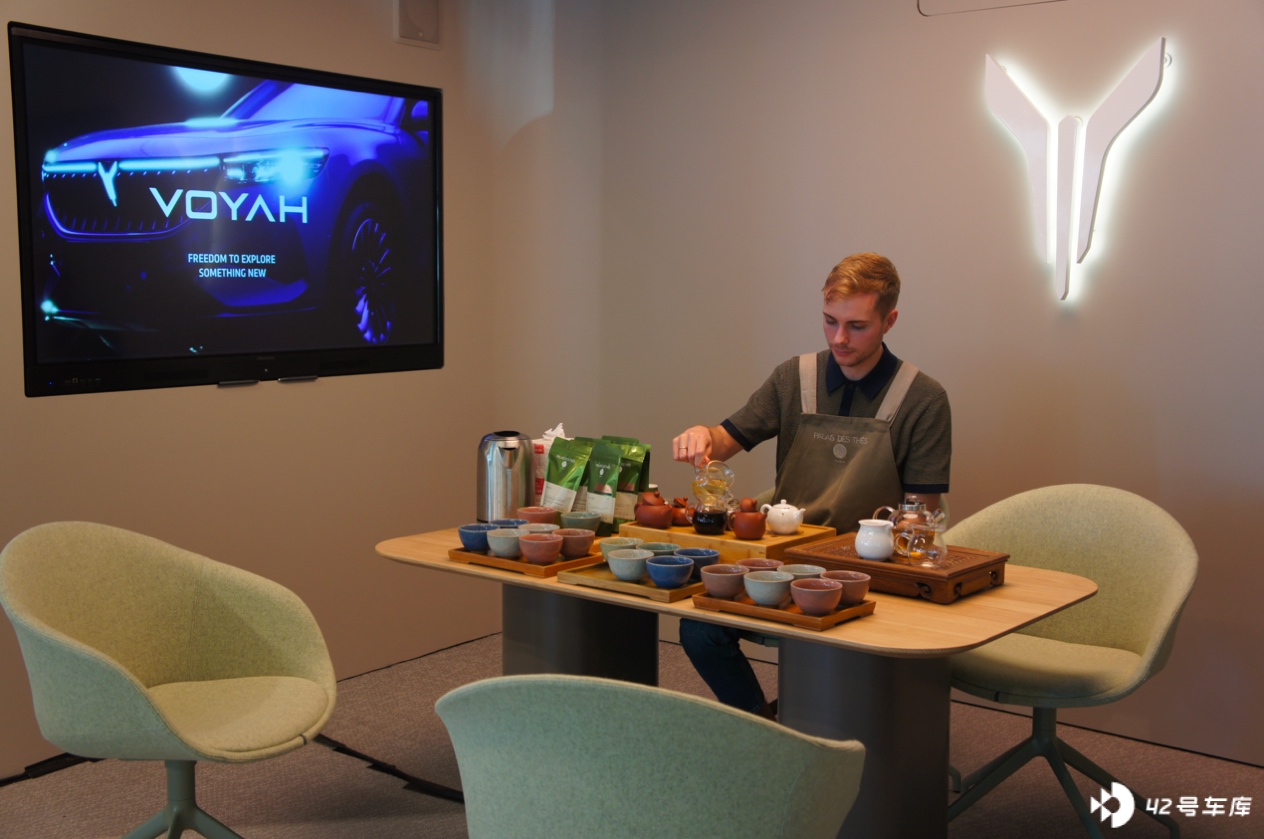 From another perspective, Lantu hopes that this prime location in Norway serves not merely as a vehicle display venue; its greater value lies in the dissemination of Chinese culture, allowing more overseas users to understand China.
In terms of brand colors, Lantu draws inspiration from Song Dynasty ceramics, poetry, architecture, and lifestyle, declaring "Qing" to be the brand's primary color. Based on this, Lantu has derived a range of Oriental-themed colors, such as dark and light green, creating a new color system centered around Qing, symbolizing the completion of the brand's renewal.
Of course, in addition to carving out a unique path in the fiercely competitive domestic market, Lantu's overseas plans are also steadily progressing—these Lantu Spaces scattered abroad not only showcase vehicles but also serve as windows for East-West cultural exchange.
It is undeniable that such distinct branding strategies have captured our attention with their refreshing approach.### Challenging Traditional Luxury Brands with Premium Appeal ###
For Lantu Motors, the "Chinese-style" brand label is undoubtedly an attractive halo, but beneath it, the product itself is even more persuasive.
Fortunately, with the Lantu ZhuiGuang model, we see the "Chinese-style" design reflected in its exterior design, interior experience, and other details.
For example, in the exterior design, when the ZhuiGuang logo lights up, it connects with the through-type headlights on both sides, resembling the leap of a roc bird. Based on the "Kunpeng Spreading Its Wings" design concept, it is inspired by Laozi's "Xiaoyaoyou." The lines on the hood are also stamped to form the Lantu logo, creating a mutual echo.
In the rear of the car, Lantu states the design inspiration comes from a roc chasing the sun, with the elegant tail feathers reflecting light. The electrically adjustable spoiler is not just for decoration; it can provide up to 40 kg of downforce, enhancing stability at high speeds.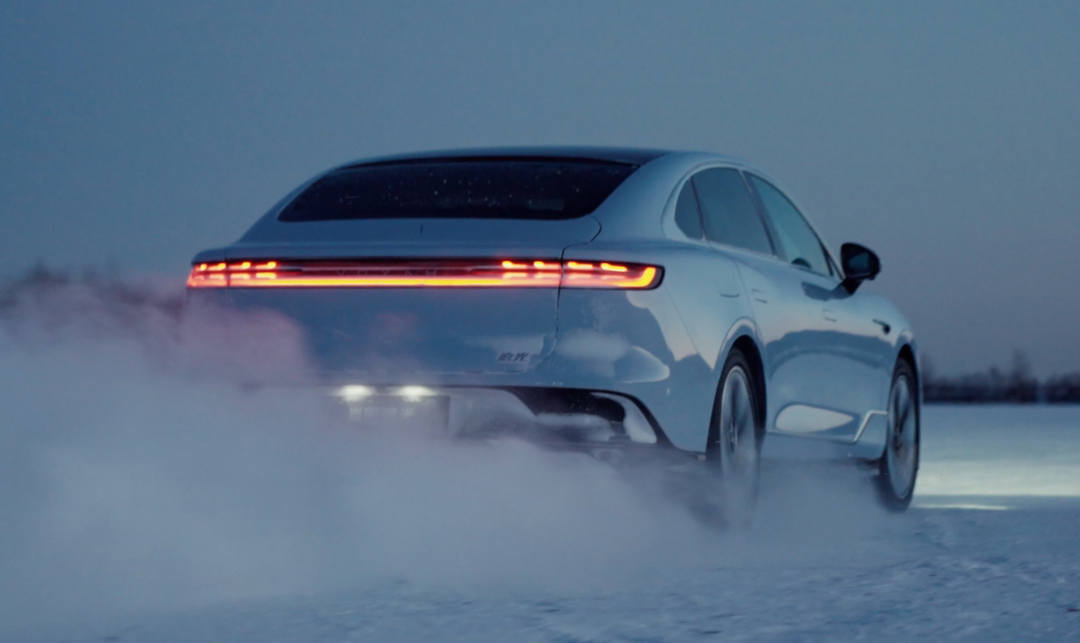 Oriental aesthetics emphasize "concealing one's edge," avoiding extremes and obsessions in any aspect. This is also the basic logic of the ZhuiGuang's overall design. For Lantu, these inspirations from traditional Chinese aesthetics and avant-garde designs like the electric spoiler embody the idea of "all beauty is unique, shared beauty is harmonious."
In the cabin design, apart from the entry-level model, all ZhuiGuang models come standard with four massage chairs, heating, ventilation, rear leg support, rear armrest screen, and 14-speaker Dana audio system… The flagship version of the ZhuiGuang with an 82 kWh semi-solid battery pack is priced at CNY 352,900, which is even more advantageous compared to the notoriously overpriced entry-level prices of traditional luxury brands such as Audi A6L, Mercedes-Benz E-class, and BMW 5-series.
Priced at 352,900 yuan, the Running Light offers rear passenger comfort comparable to the top-of-the-line offerings from these joint venture giants. The rear seats of the Running Light have an adjustable incline from 27° to 35°, a 7° range, and the right rear seat even features a powered leg rest. The 7-inch touchscreen remote in the rear center armrest can control audio, heating, ventilation, ambient lighting, and more.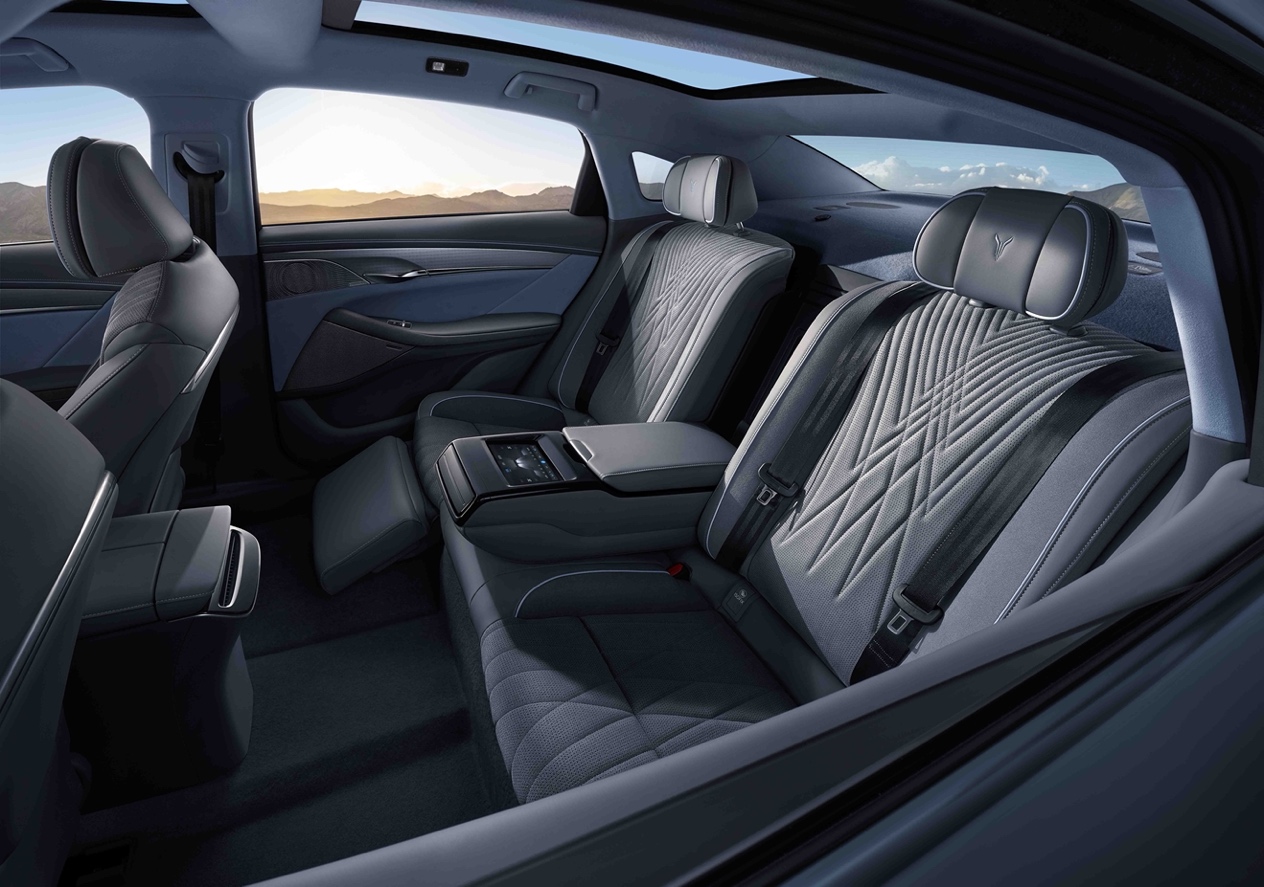 It is important to note that features like rear-seat ventilation/massage and a rear leg rest are typically reserved for D-segment vehicles like the S-Class and A8L, which are priced close to one million yuan.
Furthermore, during our previous hands-on experience, the interior materials in the Running Light left a deep impression: the dashboard is covered in Nappa leather, while the armrest areas, door panels, and seats—parts that frequently come in contact with occupants—feature DINAMICA suede, the same material found in the AMG GT, Porsche Taycan, and Audi e-tron GT. This material feels like a blend of ordinary suede and velvet, making it soft and comfortable.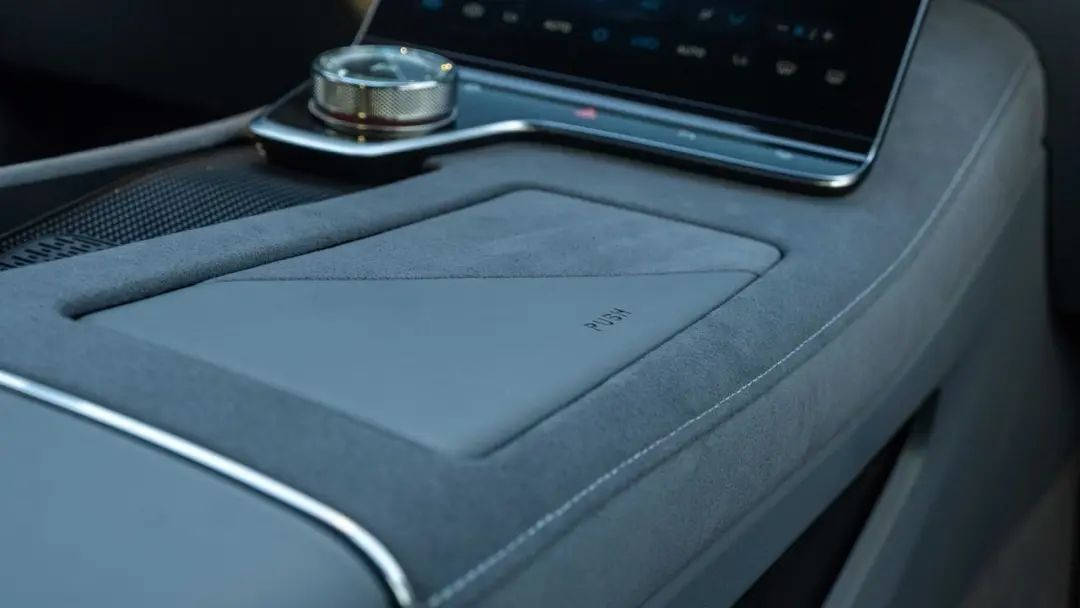 In terms of smart features, the Running Light far surpasses traditional joint venture automakers.
The floating central control screen is equipped with an 8155 chip, which supports left-right, up-down, and push-pull dynamic hand gestures through ToF camera technology. Additionally, the four-zone voice control system understands natural language, supports context inheritance and synchronization, and recognizes multiple meanings and mutual exclusions.
Compared to global models like the A6L, the Running Light is clearly more attuned to the needs and preferences of domestic consumers: for example, its "VIP Movie Mode" allows the front seats to fold down with one click, forming a continuous, comfortable sofa with the rear seats. Also, Tencent Video, Bilibili, and other video apps are built into the car, along with a KTV song library that adds impressive cabin entertainment possibilities when combined with the Dana audio system and wireless microphone.
With the centralized SOA electronic architecture, Lantu Chasing Light has made significant progress in the software-hardware decoupling, enabling more creative possibilities.
For example, we can customize scenarios to link functions such as seats, air conditioning, fragrance, and ambient lighting. In the future, Lantu will launch a developer platform to build an application ecosystem where software developers and users can create intelligent applications tailored to their needs, enhancing their driving experience, and share and download these applications.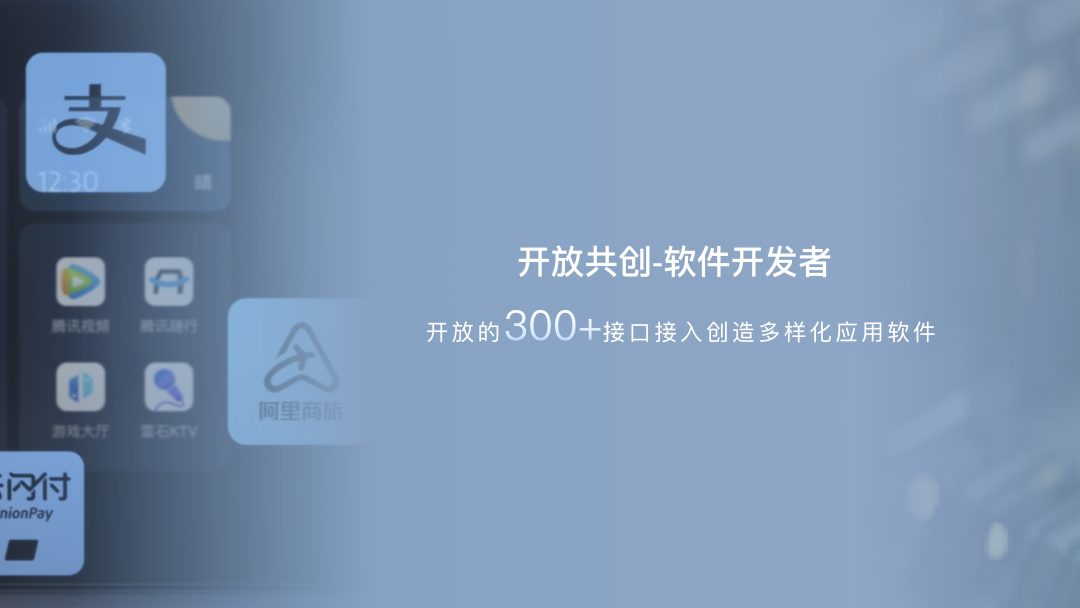 In terms of driving assistance, Lantu Chasing Light features 31 sensors throughout the car, including 12 cameras, 5 millimeter-wave radars, 12 ultrasonic radars, and 2 high-precision positioning units, offering not only basic functions like ACC and LKA, but also advanced features like NOA autonomous navigation with parallel evasion, road edge avoidance, and optimal lane selection.
Additionally, the "Remote Car Moving" feature allows for straight-line cruising up to 30 meters and parking into a selected spot. With the "Memory Parking" feature, after learning once, the car can park itself into a spot and be summoned out.
In terms of power and chassis hardware configurations, Chasing Light is not as stingy as traditional luxury cars. All models feature a dual-motor four-wheel-drive system, front double wishbone and rear five-link suspension, over 90% aluminum alloy chassis components, and air suspension with magic carpet function and CDC damping, except for the entry-level model.
These product features demonstrate the determination of a new brand seeking to break through.
Compared to traditional luxury brands that force consumers to compromise with engine options like 1.5T, 1.8T, 2.0T, and 3.0T, expensive air suspension/CDC options costing 20-30k, and different materials for domestic and international markets, Chasing Light's commitment to handling, power, and materials is a continuation of the excellent tradition since the Lantu FREE era.
During our previous hands-on experience, the Chasing Light's chassis is also among the best in its class. On urban roads, the chassis exudes a strong premium feel. The suspension absorbs 80% of bumps, leaving 20% of road feel intact for the driver to perceive vehicle dynamics without being annoying. When navigating through the city, the chassis offers an outstanding sense of isolation from the ground, making the car feel as though it's floating on a thick blanket.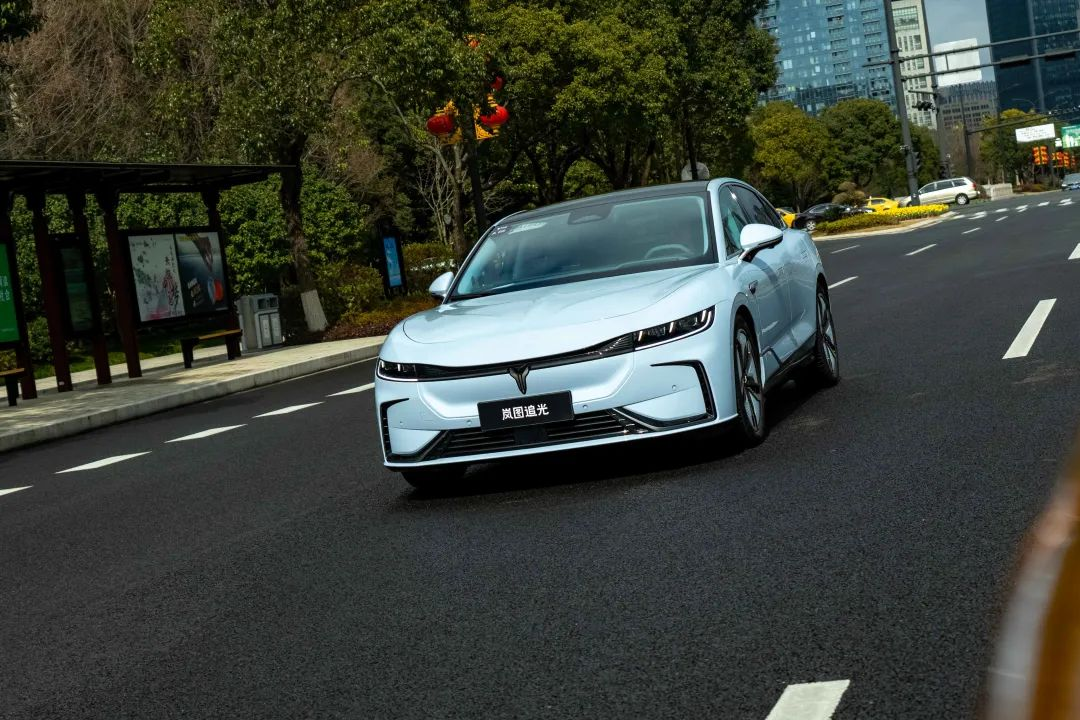 In Sport mode, the shock absorption damping and Comfort mode are worlds apart. Rolling over tiny cracks and potholes on the road, the chassis transfers every detail, demonstrating LanTu's commitment to driving pleasure, which is well-preserved in the Agile Light model.
For consumers, the 375 kW maximum power, 730 N·m peak torque, and 3.8-second 0-100 km/h acceleration were once only available in million-dollar BBA vehicles, but Agile Light brings these features to a 300,000 price range.
Despite the pricing power of traditional luxury brands, consumers are likely to scrutinize their needs more carefully amidst the aggressive tactics of emerging brands:
Is it really worth spending an extra 100,000 or even 200,000 for brand value?
A Difficult Path Seldom Explored by Players
For Chinese automakers, breaking through on both brand and product levels is no easy task.
After all, the automotive industry has a history of over a hundred years, with international car manufacturers possessing a rich depth of expertise in both product definition and brand heritage. Their leading vehicles have undeniably established a high-end and luxurious image in the fuel vehicle market among Chinese consumers.
However, the automotive industry is undergoing a once-in-a-century transformation, with the unstoppable tide of new energy and intelligent technologies. Chinese automakers, as pioneers of this revolution, must rise to the occasion to redefine automotive industry standards, aesthetic tastebuds, and brand values under the new structure.
Amidst this backdrop, we are delighted to see that LanTu has become more precise in its brand and product strategies: leveraging the power of Chinese culture to create a luxurious ambiance from top to bottom while, more importantly, providing strong support to the concept of "Chinese luxury" through product enhancements, technology, and intelligence.
Looking at the current Chinese automotive industry**, this is a path seldom explored by players—but as the high-end, intelligent electric vehicle brand originating from Dongfeng Motors and positioned as the "national team," LanTu Automotive has finally taken this crucial step, which requires a sufficient sense of brand responsibility.
Of course, for Lantu Auto, the launch of the Lantu ZhuiGuang, a sedan positioned as "Chinese luxury," serves to challenge traditional luxury brands on the one hand, and create its own differentiated brand and product advantages on the other, in a bid to stand out in the collective competition among Chinese brands in the luxury market.
In a certain sense, this is also a microcosm of Chinese brands challenging joint venture brands in the new era.
This article is a translation by ChatGPT of a Chinese report from 42HOW. If you have any questions about it, please email bd@42how.com.