On April 18th, 2023, the 20th Shanghai International Automobile Industry Exhibition officially took place in the National Exhibition and Convention Center in Shanghai, and the theme for the 2023 Shanghai Auto Show is "Embracing the New Era of the Automobile Industry".
The Shanghai Auto Show is held every two years. Looking back, the theme of the 19th Shanghai Auto Show in 2021 was "Embracing Change", while the 18th Shanghai Auto Show in 2019 had the theme of "Co-creation and Better Life". With the changes that have taken place in the past 4 years and 3 exhibitions, this year has already completed the transformation of change and has entered a new era for the automobile industry. For domestic brands, it can also be considered as a ground-breaking Auto Show.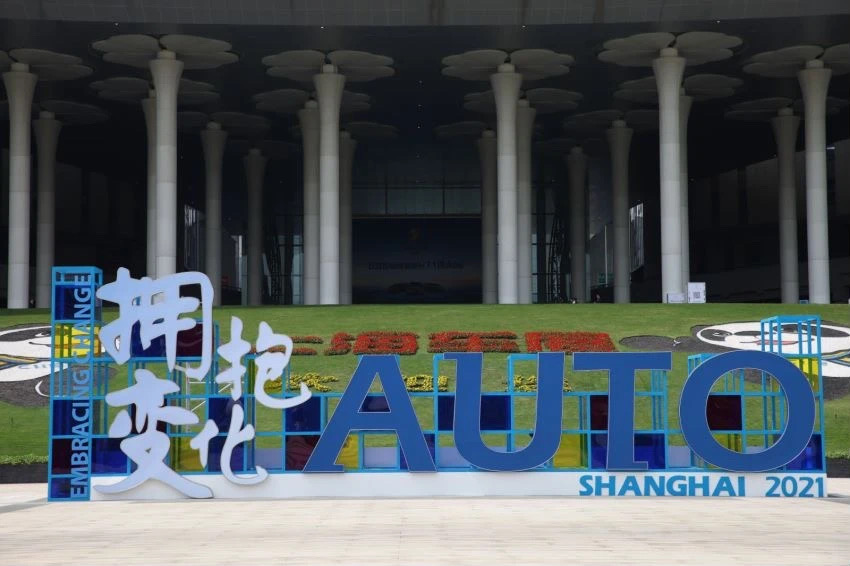 The new era for the automobile industry mainly refers to the three major sectors of drive energy, intelligent driving capabilities, and cabin development. Therefore, after the Auto Show, we conducted an inventory of the complete vehicles displayed at the 2023 Shanghai Auto Show.
Record High for Press Conferences
The total area of the 2023 Shanghai Auto Show was over 360,000 square meters, with more than 1,000 companies participating in the exhibition, showcasing a total of 1,200 vehicle models and 1,413 vehicles, including 271 new energy vehicle models (186 new energy vehicle models from Chinese auto companies) and 513 new energy exhibition vehicles.
The 2023 Shanghai Auto Show was the first A-level auto show to be held in China since the outbreak of the pandemic, and it was also the first A-level auto show held worldwide this year. Therefore, on the media days of the 18th and 19th, a total of 151 press conferences were held, which was slightly higher than the 138 held in 2021, setting a new record for all previous Auto Shows. Even in the same hall, there were constantly overlapping and seamless press conferences, which was very impressive.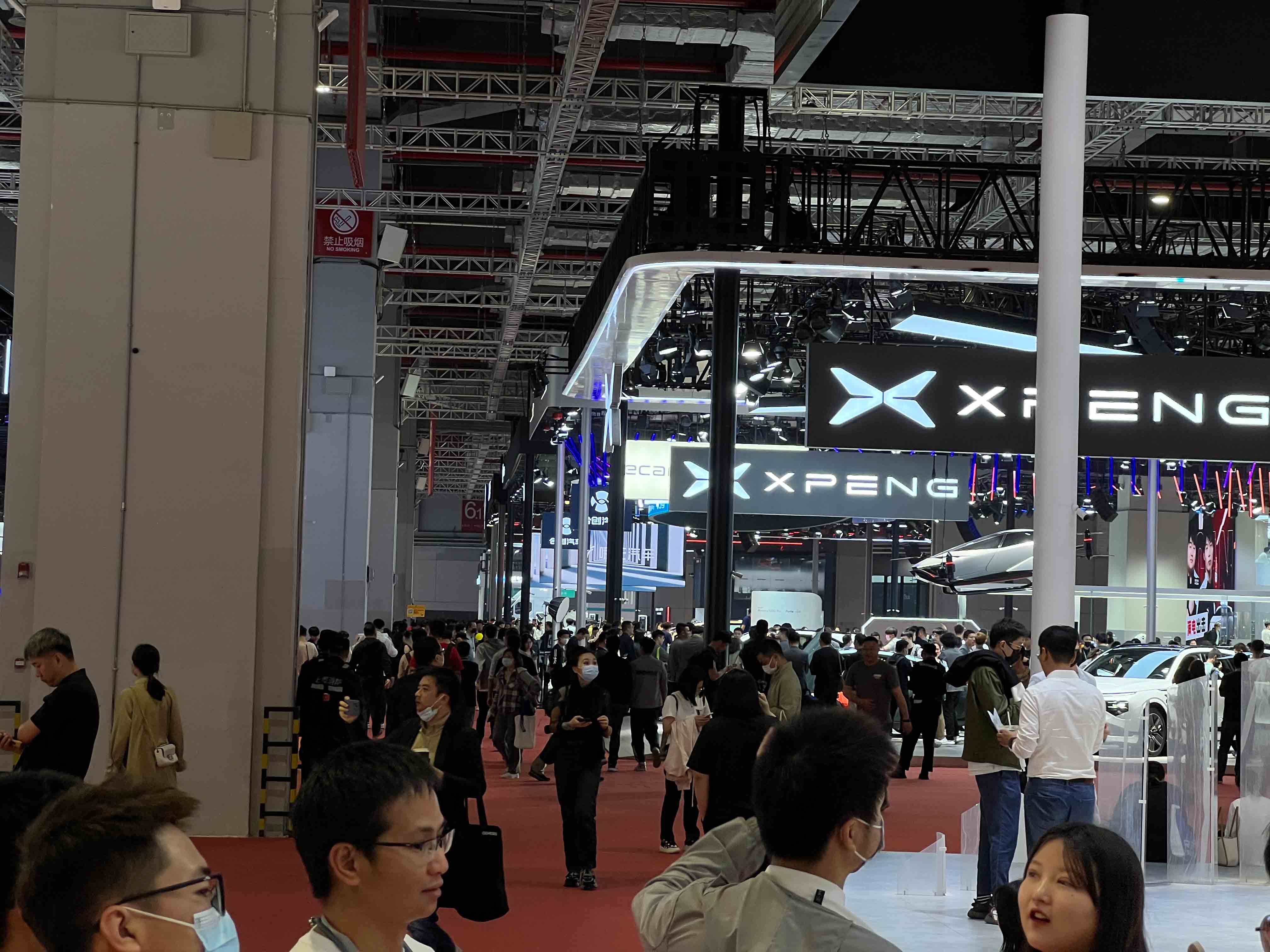 As a result of being the first A-level auto show held in China since the outbreak of the pandemic, the Shanghai Auto Show was also included in the "Action Plan for Boosting Confidence, Expanding Demand, Stabilizing Growth and Promoting Development in Shanghai." Several actions were implemented, including innovation and demonstration of intelligent networked vehicles, implementation of linkage plans between entire vehicle and chip companies, and enhancing the resilience and security of industrial chain and supply chain, etc.
Therefore, this year's auto show includes new cars, sales teams, and supply chain exhibitions in Halls 1 and 2. In addition to new cars, the exhibition area for automotive technology and supply chains covers a net area of over 30,000 square meters, which is not much different from the 60,000 square meters exhibited in 2021.
International first-tier parts suppliers such as Bosch, ZF, Aisin, Continental, Marelli, and BorgWarner attended this auto show. In the field of future transportation, Baidu, Huawei, Horizon Robotics, and Black Sesame also participate. In addition, battery manufacturing companies such as CATL, Honeycomb Energy, EVE Energy, Xinnengyuan, Zhongchuang Xinhang, and Farasis Energy will showcase the latest technologies and products such as batteries, electric drives, and controllers in the new energy sector.
Three Major Trends of Change
From the 19th to the 20th Shanghai auto show, after a two-year hiatus, China's rapidly developing automobile market has undergone earth-shattering changes. Especially for this auto show, there is an overwhelming amount of overseas exhibitors and media. On media day, the overseas media can be found everywhere taking photographs, and executives from overseas car companies are seen throughout various domestic brand exhibition booths.
The changes are due to the high profile of international auto shows and the rapid development of Chinese car companies in new energy and intelligent cabin technology. So, from the theme of "Embracing Change" in the previous auto show to "Embracing the New Era of the Auto Industry" in this one, we can see three major trends of change.
Accelerated New Energy Market Trend
In the previous Shanghai auto show, new energy vehicle models had already accounted for more than half of all new cars exhibited. However, for most brand booths, the majority of the vehicles showcased were still fossil-fuel vehicles with only a small number of new energy models. Now, at the 2023 Shanghai auto show, the lineup of vehicles showcased by brands has undergone a complete shift, and new energy vehicles have taken center stage.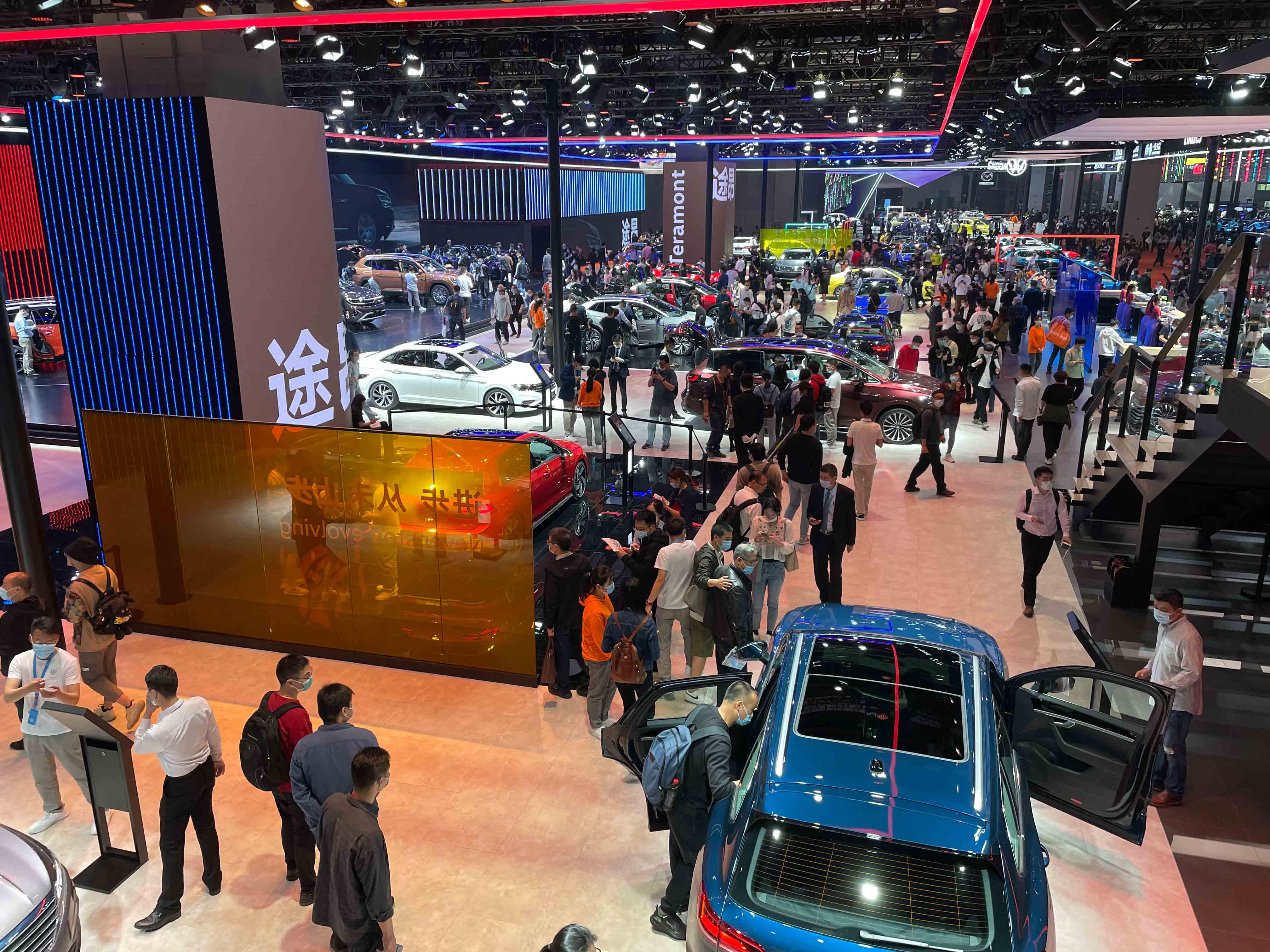 # 2021 Shanghai Auto Show Volkswagen Booth
Let's take BMW as an example. Leaving aside the high-performance M department, it is hard to find a gasoline-powered vehicle for sale on such a large exhibition stand, as all cars on display have been fully electrified. The newly released iX1, high-performance XM, luxurious flagship i7, and even the hydrogen-electric hybrid iX5, are all in the C-class area of the BMW booth, while the 2-series, 4-series, 5-series, etc. are completely absent. This transformation was something unexpected for me.
At the same time, BMW brought the concept car i Vision Dee, which represents the next-generation Neue Klasse platform, to showcase their vision for the next-generation products.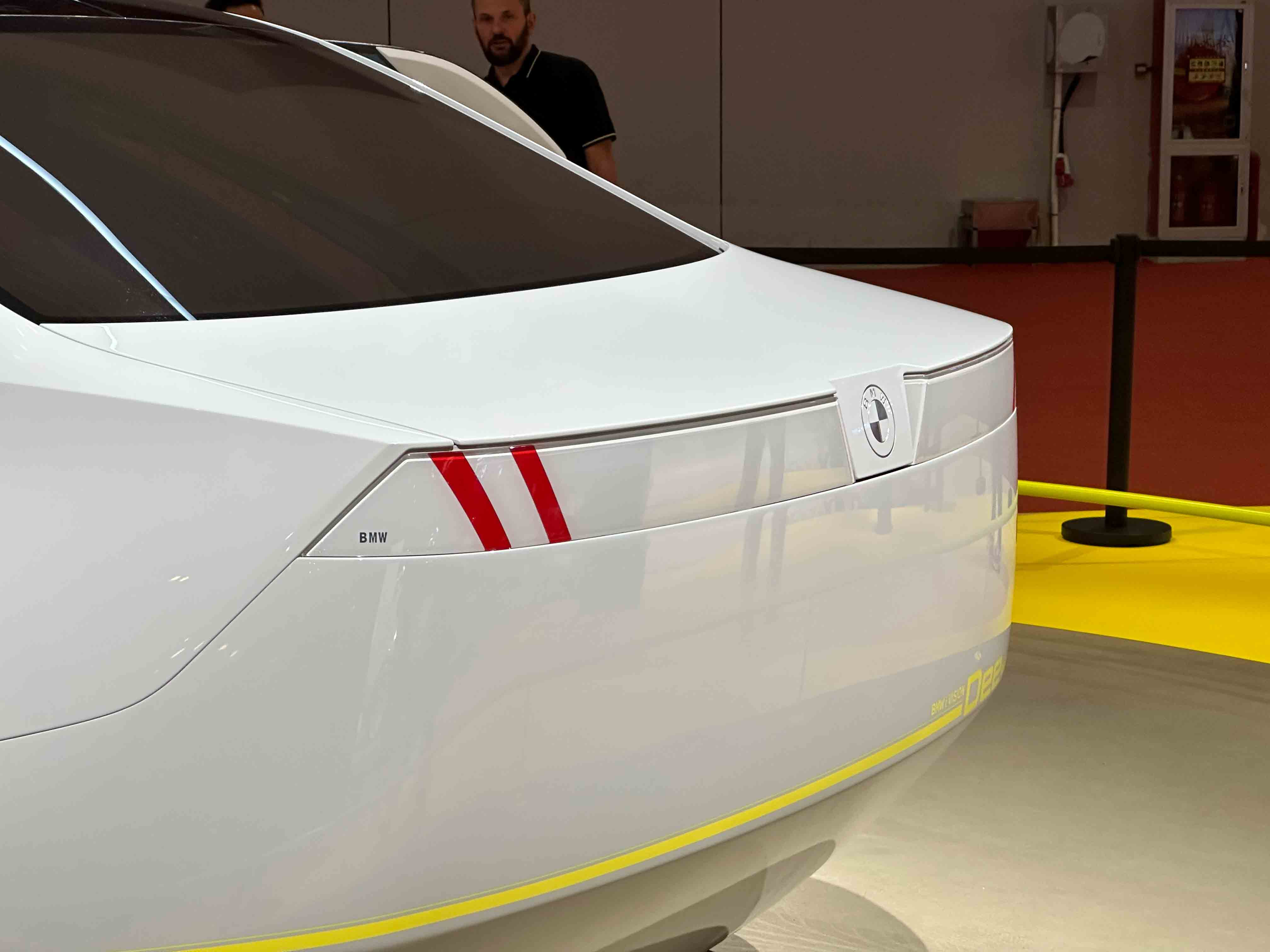 Now let's take a look at the Volkswagen brand. Volkswagen China has brought the full series of ID. products to the auto show, including the ID.3, ID.4, and ID.6 currently on sale. The ID.5 GTX and ID.Buzz, which are currently only available in overseas markets, have also been brought to China, and Volkswagen has announced that the plan to introduce the ID.Buzz is currently under consideration.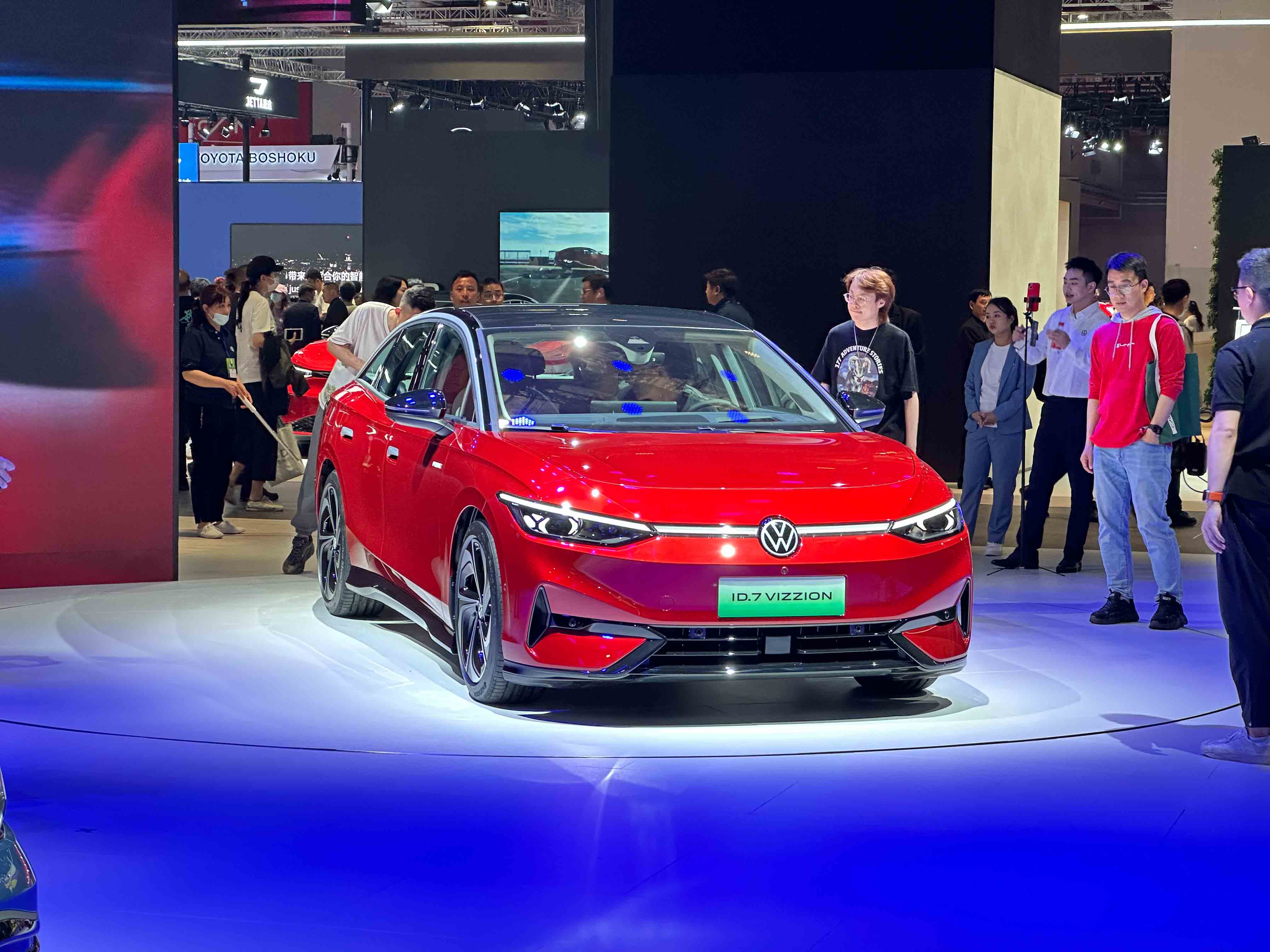 In addition to unveiling the global premiere of the FAW-Volkswagen ID.7 VIZZION at the Shanghai Auto Show, Volkswagen also revealed the ID.7 concept car from SAIC-Volkswagen, named the ID.NEXT.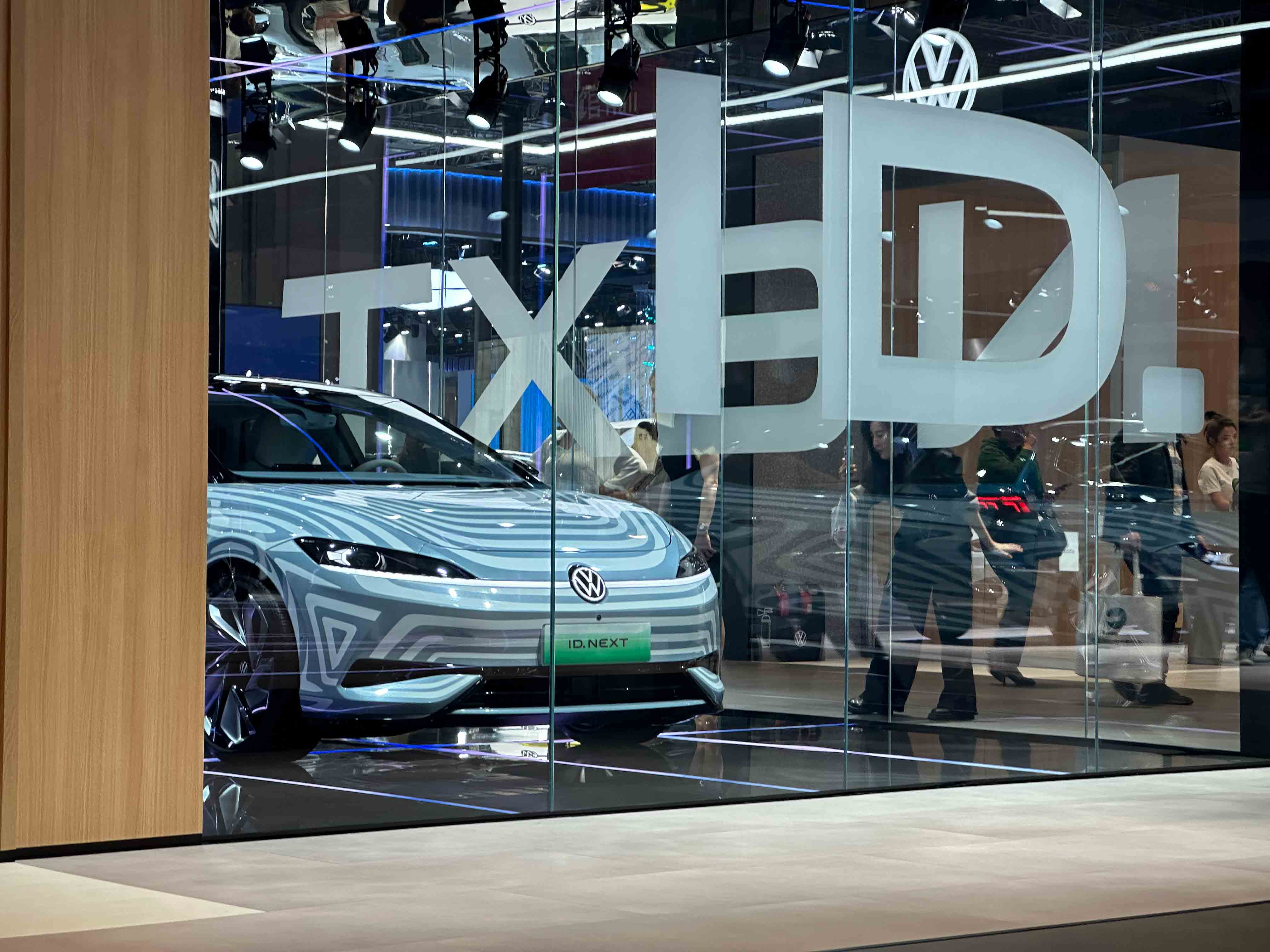 Even the mid-term facelift of the FAW-Volkswagen Tanyue, which is launched simultaneously with the auto show, is placed in a small corner, and it is easy to see Volkswagen's determination to electrify their vehicles.The Chinese to English translated Markdown with retained HTML tags: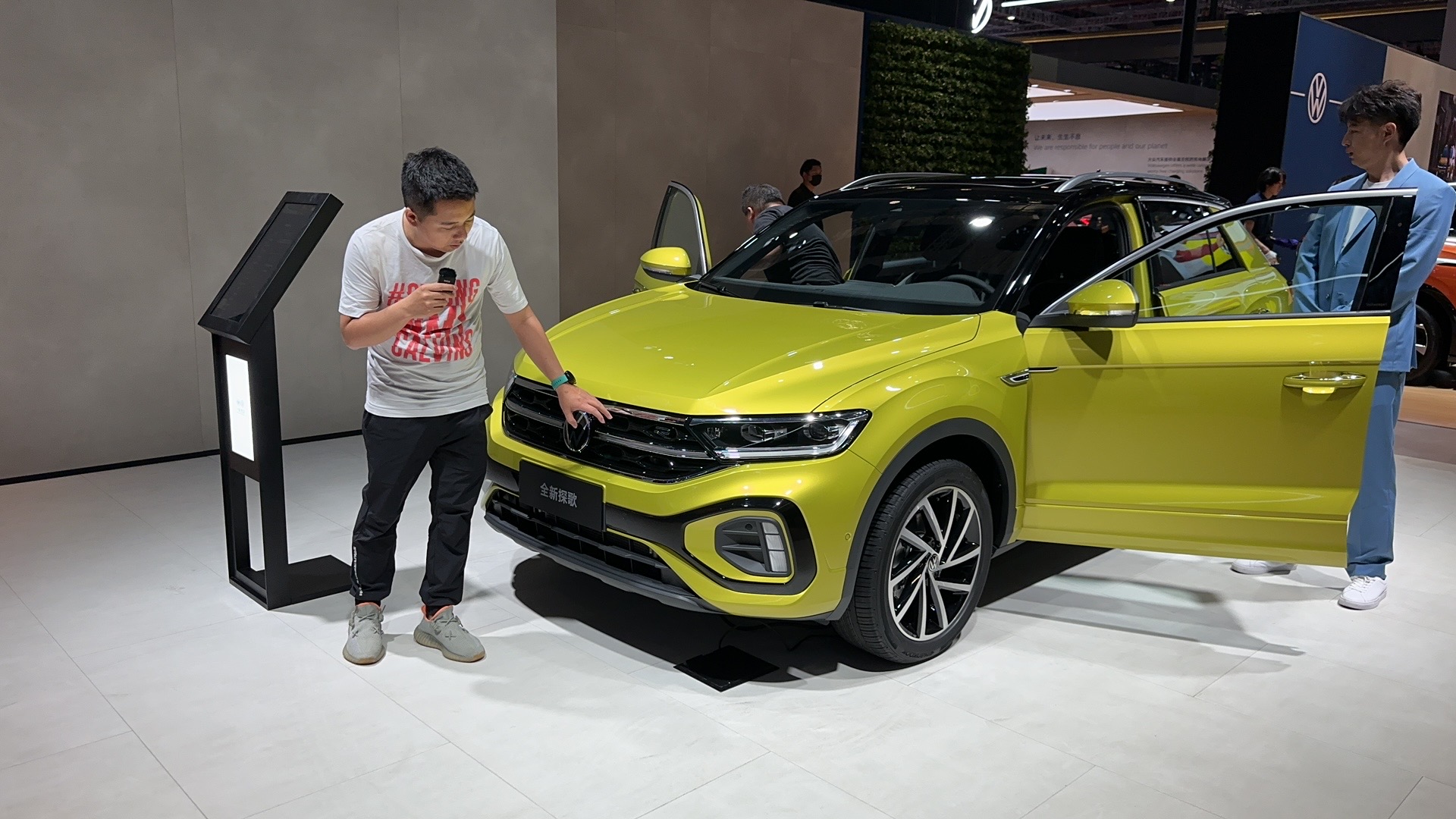 In addition to these two German joint venture brands, even the ultra-luxury brands have launched their own new energy vehicle models. Porsche brought the all-new Cayenne E-Hybrid, Rolls-Royce brought the most expensive pure electric car—Sweptail, and Lamborghini even brought a HPEV (high-performance hybrid power supercar) hybrid supercar REVUELTO.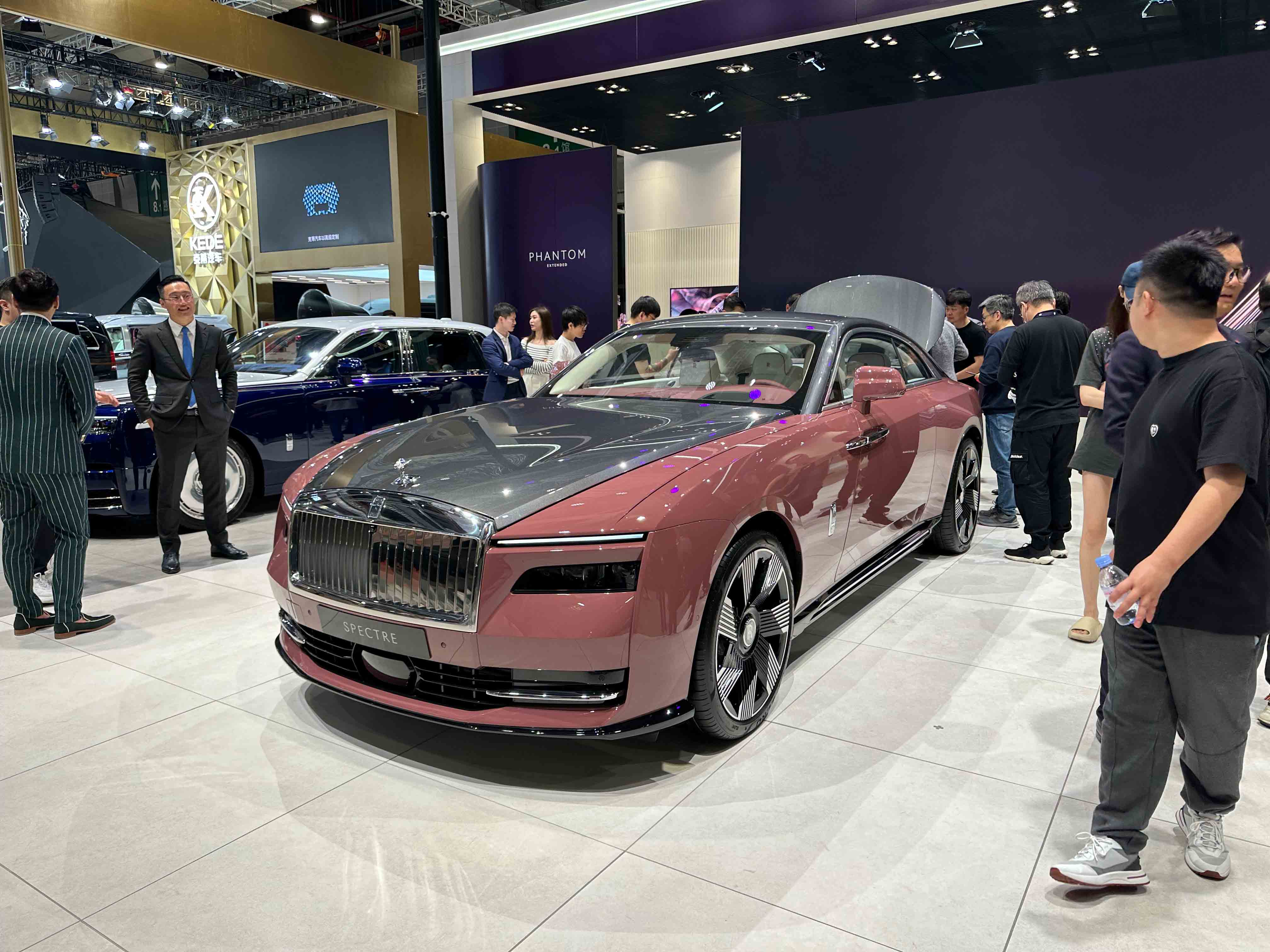 In these past two years, whether it is joint venture brands or ultra-luxury brands, everyone has spared no effort to compete in the new energy vehicle market.
For the domestic brands that entered the market earlier, they have launched their own second-generation models and even new layouts within these past two years.
In addition to the L7/8/9, Ideal, during its "Dual-energy Strategy" press conference, officially unveiled its pure electric solution. Meanwhile, Ideal also released version 3.0 of AD Max.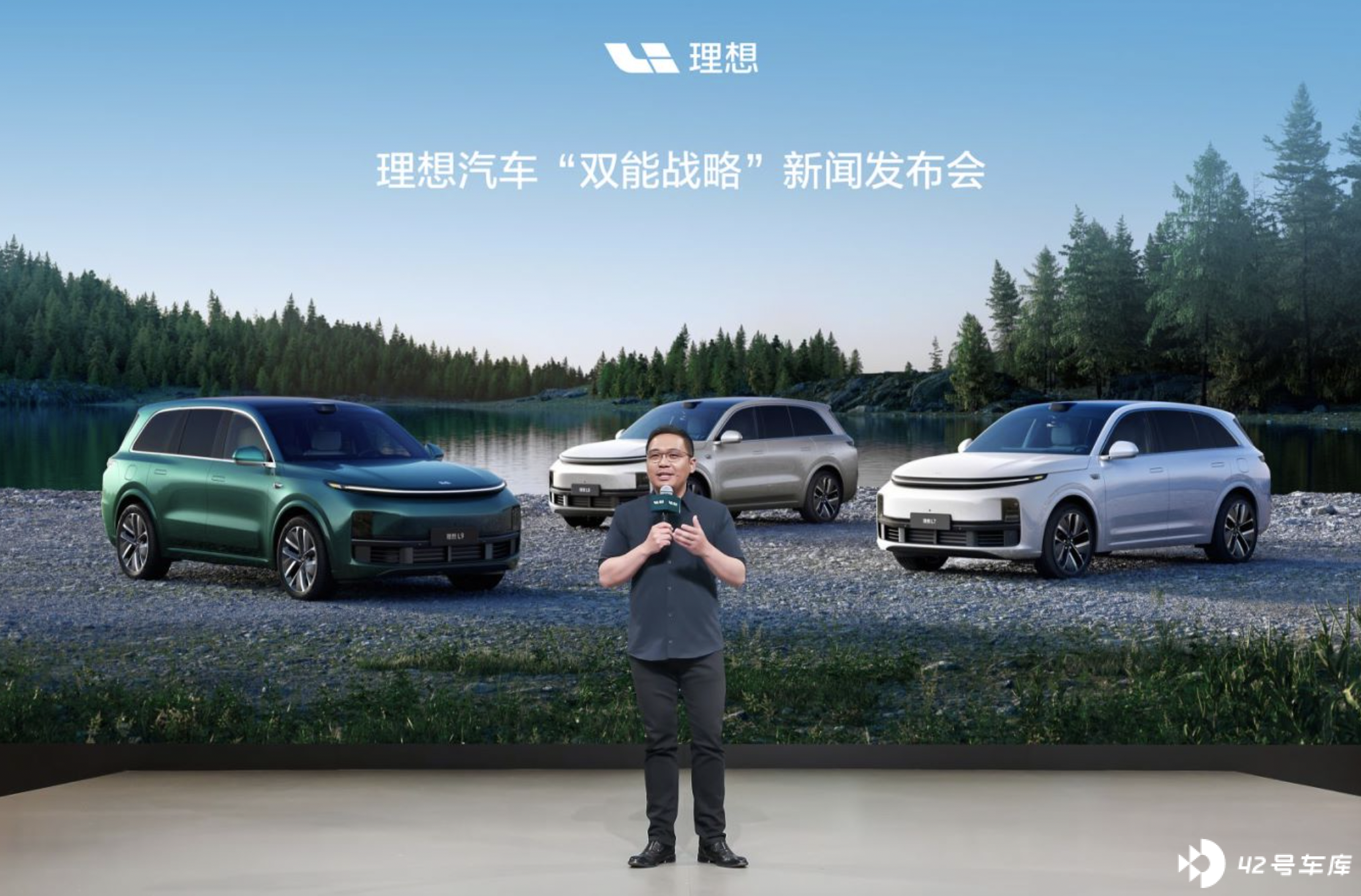 At the press conference, Ideal Car's defined "Dual-energy" as "Intelligent" and "Electric".
"The Intelligent Strategy" refers to the creation of "Intelligent Driving" and "Intelligent Space" technological platforms based on software 2.0 capabilities, providing an AI intelligent driving experience. "Electric Energy Strategy" refers to the latest high-voltage pure electric solution, implementing an energy strategy of "range extended electric" and "high-voltage pure electric" working together.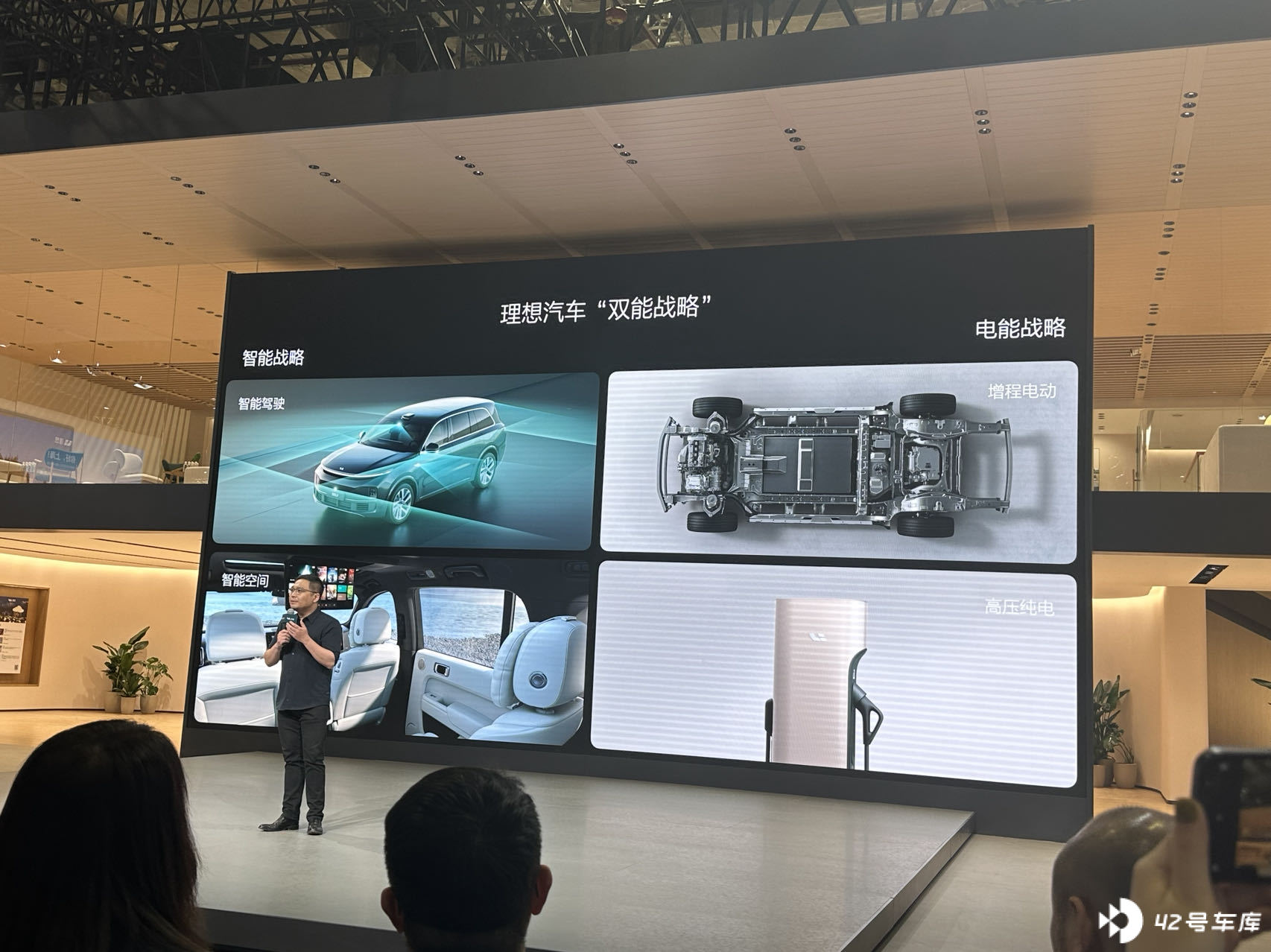 Xpeng has officially launched the G6 model based on the SEPA 2.0 architecture, which will be equipped with a standard 800V SiC platform and compatible with both 3C and 4C battery cells. The new X-Power electric drive system will provide a comprehensive drive efficiency of 92% (higher than the top domestic new energy brand's 90.5%) and a higher integration degree for better NVH. In addition, the new X-HP intelligent thermal management system can increase winter endurance by 15%, charge power by 90%, and improve heat dissipation by 100%. Xpeng has reduced the development cycle of new models under the SEPA architecture by 20%, achieved 80% standardization of architectural components, and maintained a standardization rate of over 80% for costs.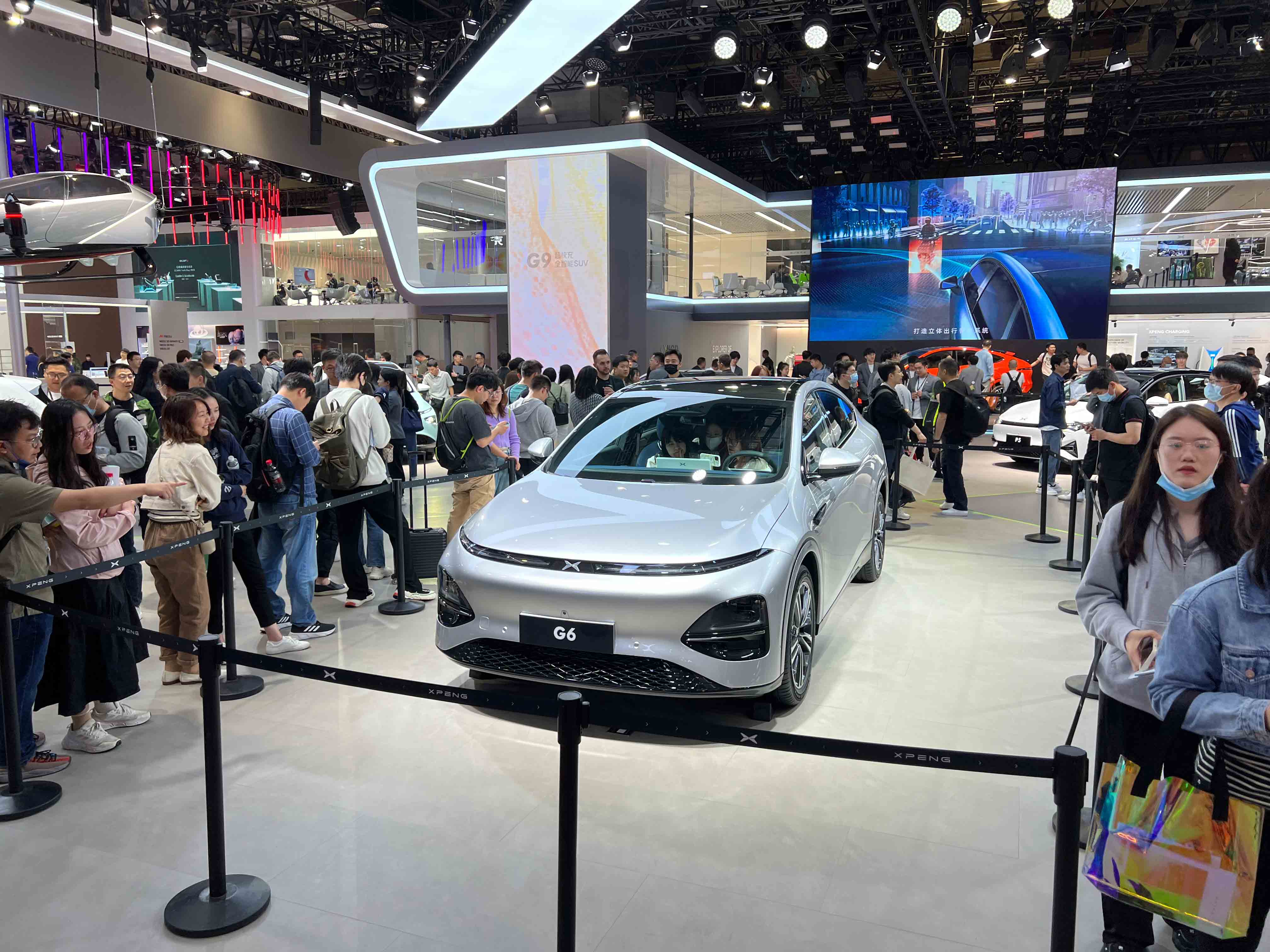 Since the launch of the all-new ES6, all the models of NIO have switched to the NT2.0 platform. Apart from new models, NIO's battery swapping stations have also developed to the third generation, supporting faster swapping speed and larger battery reserves. Furthermore, NIO will also switch to BEV algorithms in advanced driving.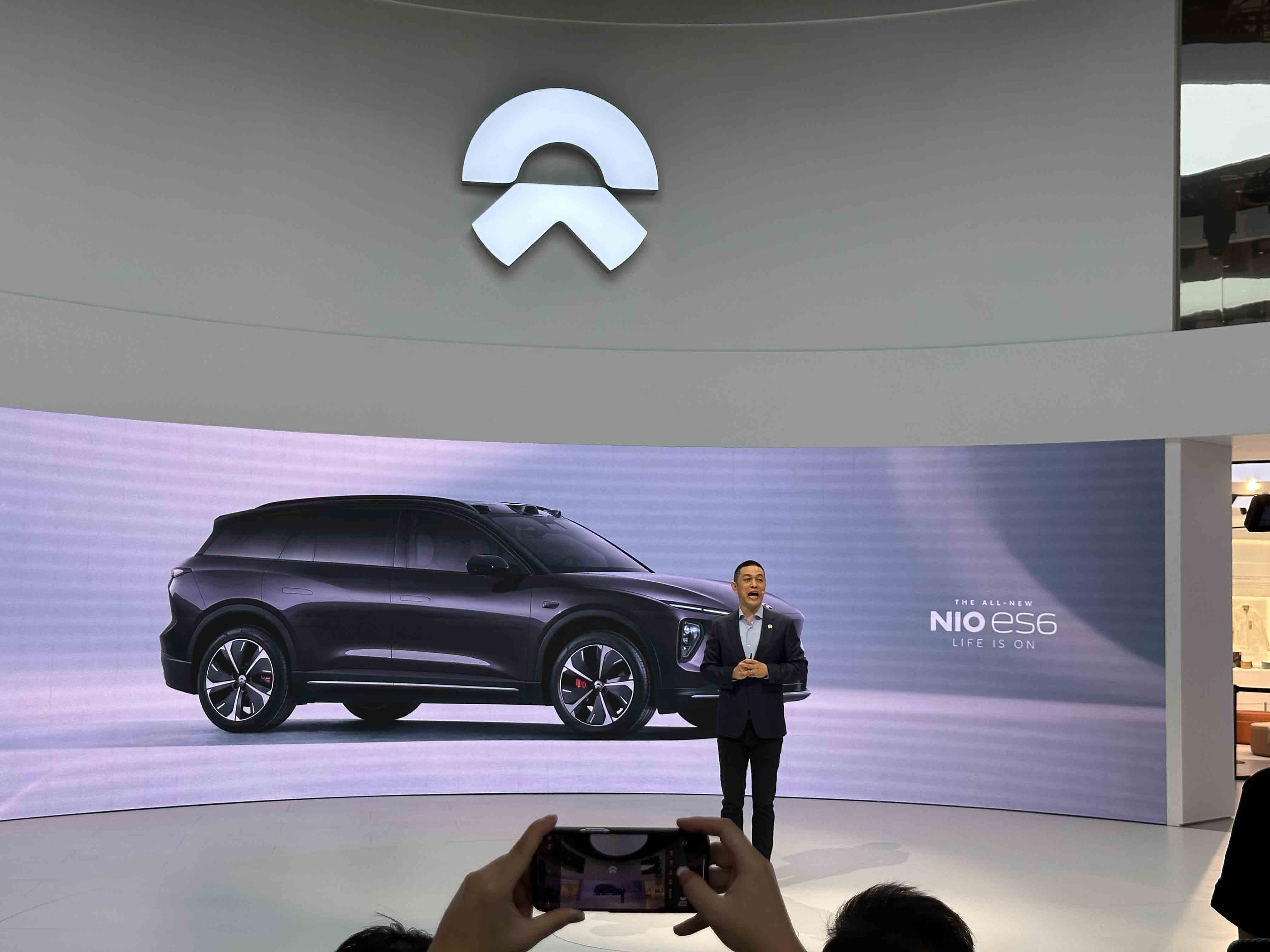 Not only that, numerous brands including WM Motor, Flyco, Hozon, and Chery have unveiled their new products and strategies during the auto show. The transformation of new energy vehicles is faster than expected, and the commercialization of the new energy vehicle market in China has become the focus of attention.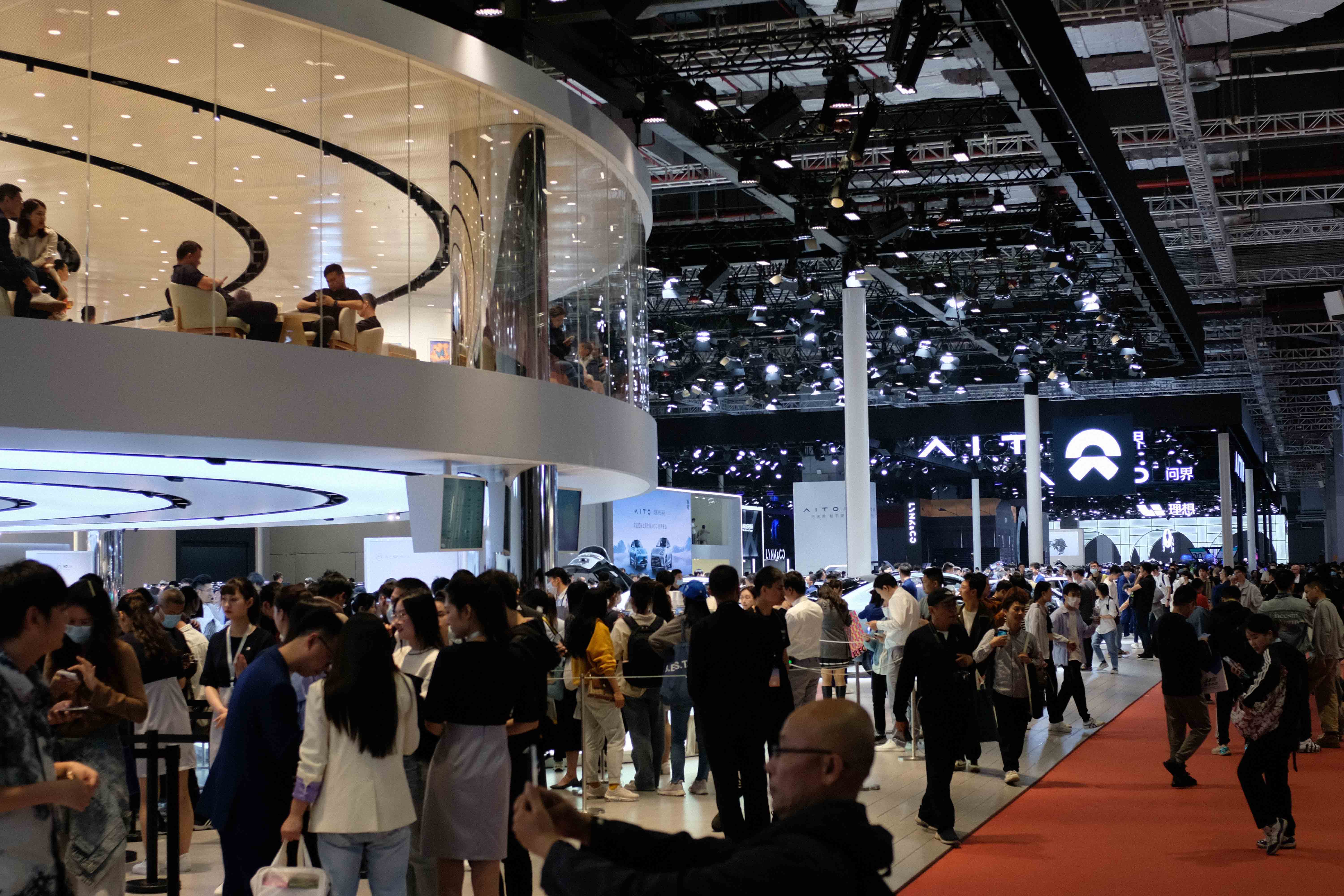 Therefore, executives of various domestic and foreign brands appeared in different booths at the Shanghai Auto Show. BMW foreign executives visited NIO's booth and inspected battery swapping stations with NIO's founder William Li to gain a better understanding of user operations in the Chinese market. Byton CEO Wang Chuanfu visited Hozon's booth and experienced the F7 in person. In addition to domestic and foreign automotive executives, Xiaomi CEO Lei Jun also attended the auto show and visited Hozon after his visit to Rolls-Royce. This also confirms the fact that China's new energy vehicle market has gradually entered a positive and healthy market environment.### Software Changes Focusing on Smart Driving and Smart Cockpit
In addition to the market's overall acceleration toward electrification, the second trend of change is regarding vehicle software.
At the last auto show, everyone was talking about "software-defined cars". At this year's Shanghai Auto Show, everyone is introducing their own next-generation automotive electronic architecture and related software platforms, with a greater focus on intelligent driving and smart cockpit.
In terms of smart driving, most companies have invested in BEV algorithms. XNGP from Xiaopeng has already adopted the domestic first mass-produced BEV "surrounding vision + Transformer perception" architecture for intelligent driving, which can easily change lanes in high-speed traffic, recognizes and avoids obstacles, and understands construction scenes and completes bypassing. With the help of closed-loop large model training and AI automatic labeling, it will gradually move away from relying on high-precision maps and cover more cities at a faster speed.
At this press conference, the core of the Ideal Smart Driving 3.0 has been extended from high-speed NOA to urban NOA. The latest Ideal AD Max 3.0 is the product carrier for the current implementation of urban NOA functionality. According to officials, it can get rid of the dependence on high-precision maps, just like human drivers, to perceive, decide and plan in real time.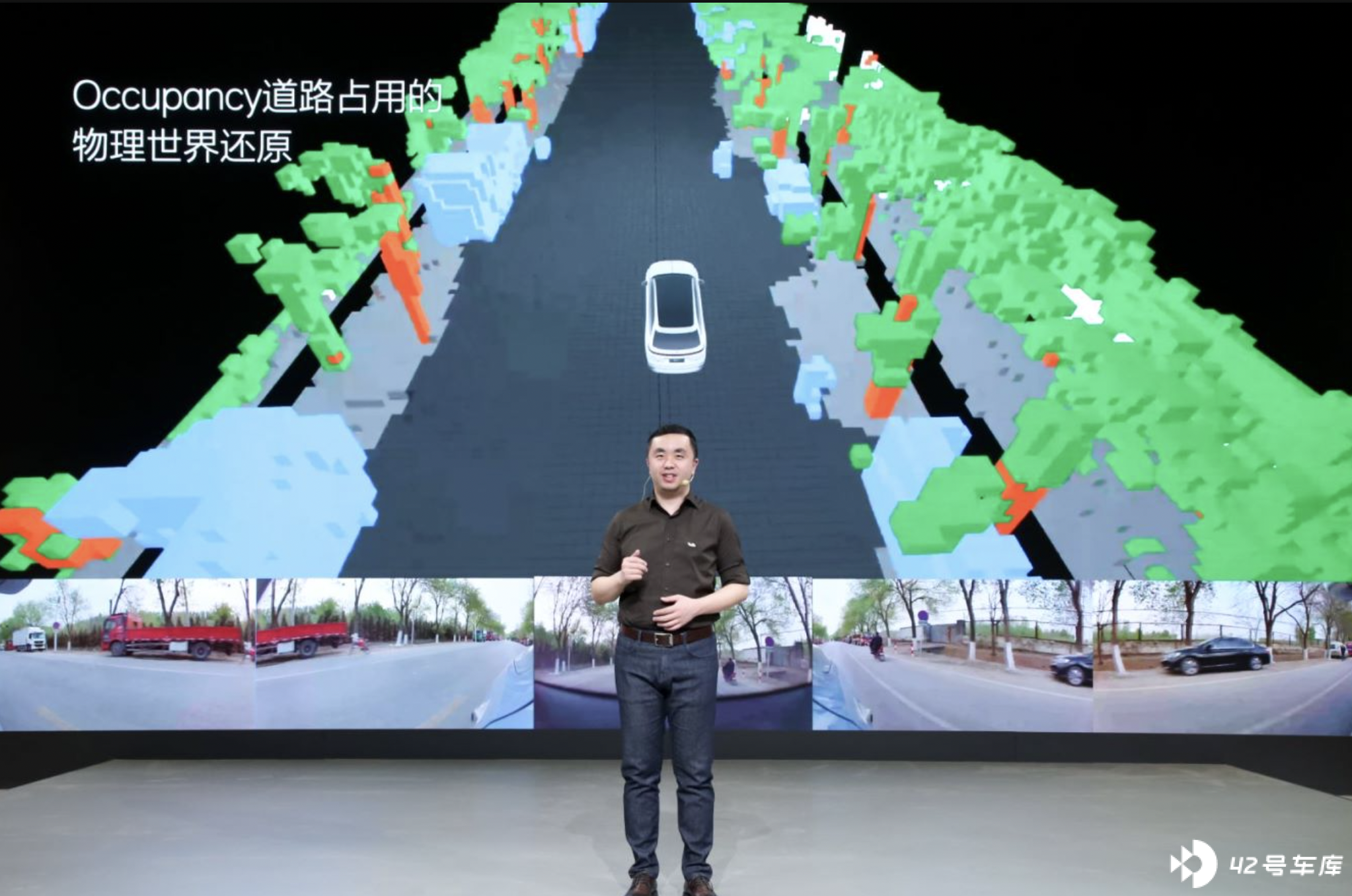 In addition, improving the definition of the mobile space in the cockpit is also a key focus.
BMW i Vision Dee concept car showcased its vision for the future of "digital emotional experience" in its cockpit. In terms of interior design, BMW i Vision Dee has completely eliminated interior screens and replaced them with HUD technology that runs through the instrument panel. This technology will also be installed on BMW's next-generation platform Neue Klasse. In addition, the voice assistant is presented as a real character, which showcases the possibility of integrating hardware and software and transforming cars into intelligent companions.
In the context of own-brand vehicles, Lynk & Co showcased the demo of Flyme Auto on its 08 model. Flyme Auto has added even more dynamic effects and scene transitions to the details, so that the in-car system can be integrated with the entire cabin environment of Lynk & Co 08 to provide a better immersive experience. From the current UI design, function settings, and smoothness of use, Meizu Flyme Auto's in-car experience has achieved the industry's top level.
Through deep integration with information and communication technologies, the internet, big data, and artificial intelligence, cars will become intelligent mobile spaces. As vehicles become completely mobile spaces, the development of software for intelligent driving and intelligent cabin will be the most critical step in the process of transformation.
Industry Transformation and Upgrading
The last trend of change is the transformation of new technologies and supply chains. Large batteries, lidar, and high-performance computing chips have been integrated into cars in recent years. With the transformation of the automotive industry into intelligent and new energy vehicles, the direction of the supply chain has also changed. Traditional mechanical exhibitors have been replaced by suppliers of radar, intelligent solutions, electronics, semiconductors, software, and other areas.
In addition to the traditional companies such as Bosch, ZF, Aisin, and Valeo, companies such as Huawei, Baidu, Horizon Robotics, Black Sesame Technologies, and Unity China have all participated in the auto show. Among them, there are many internet and high-tech companies. Their entry into the automotive circle also indicates that the theme of change in the automotive industry is not only the vehicle itself, but also the transformation of automotive technology and supply chain.
As for intelligent driving, Horizon Robotics announced its latest collaboration with BYD based on its Journey 5 chip during the first generation BPU ® intelligent computing architecture release event. While Li Weiping is developing a self-researched BEV perception system, BYD's self-researched BEV fusion perception system based on the Journey 5 chip will go into mass production soon. At the same time, Nezha also announced the signing of a comprehensive and deepening strategic cooperation agreement with Horizon Robotics at the auto show, and will deepen cooperation based on leading algorithmic technology in BEV and other areas to develop a high-end NOA intelligent driving assistance system. The first co-developed model will be mass produced and launched in 2024.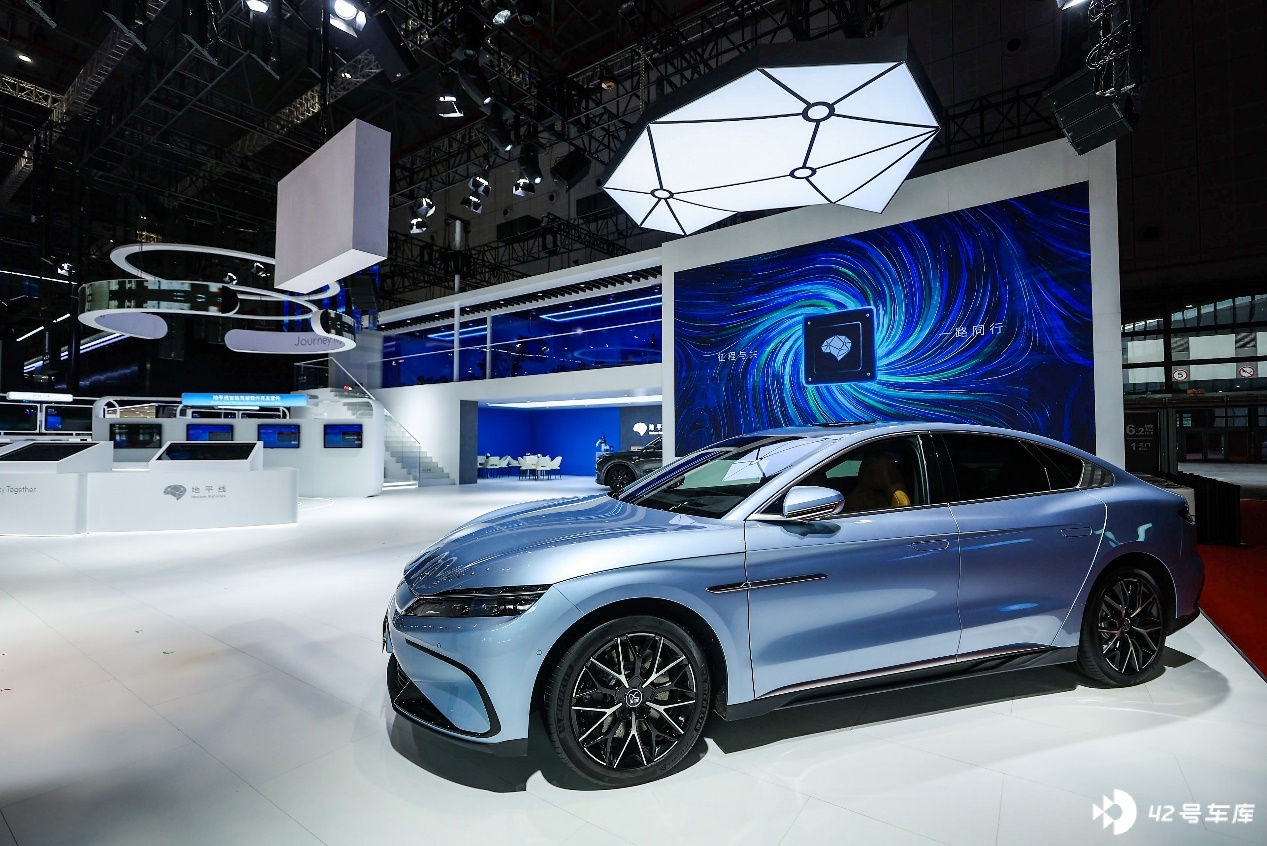 In the direction of intelligent cabin, Ecarx has brought three major computing platforms, totaling four products that were released last month. Currently, Antora 1000 has been selected by FAW Hongqi and will be used in the mass-production models of the latter. Antora 1000 Pro will be launched first in Lynk & Co 08 model. In addition, the Marklar computing platform will also be installed in the pure electric production models of Smart cars next year. Although Ecarx Technology was born in the Geely ecology, as an international intelligent automobile solution provider that was committed to accelerating the global automotive intelligence process from the very beginning, Ecarx has gained recognition from many global brands.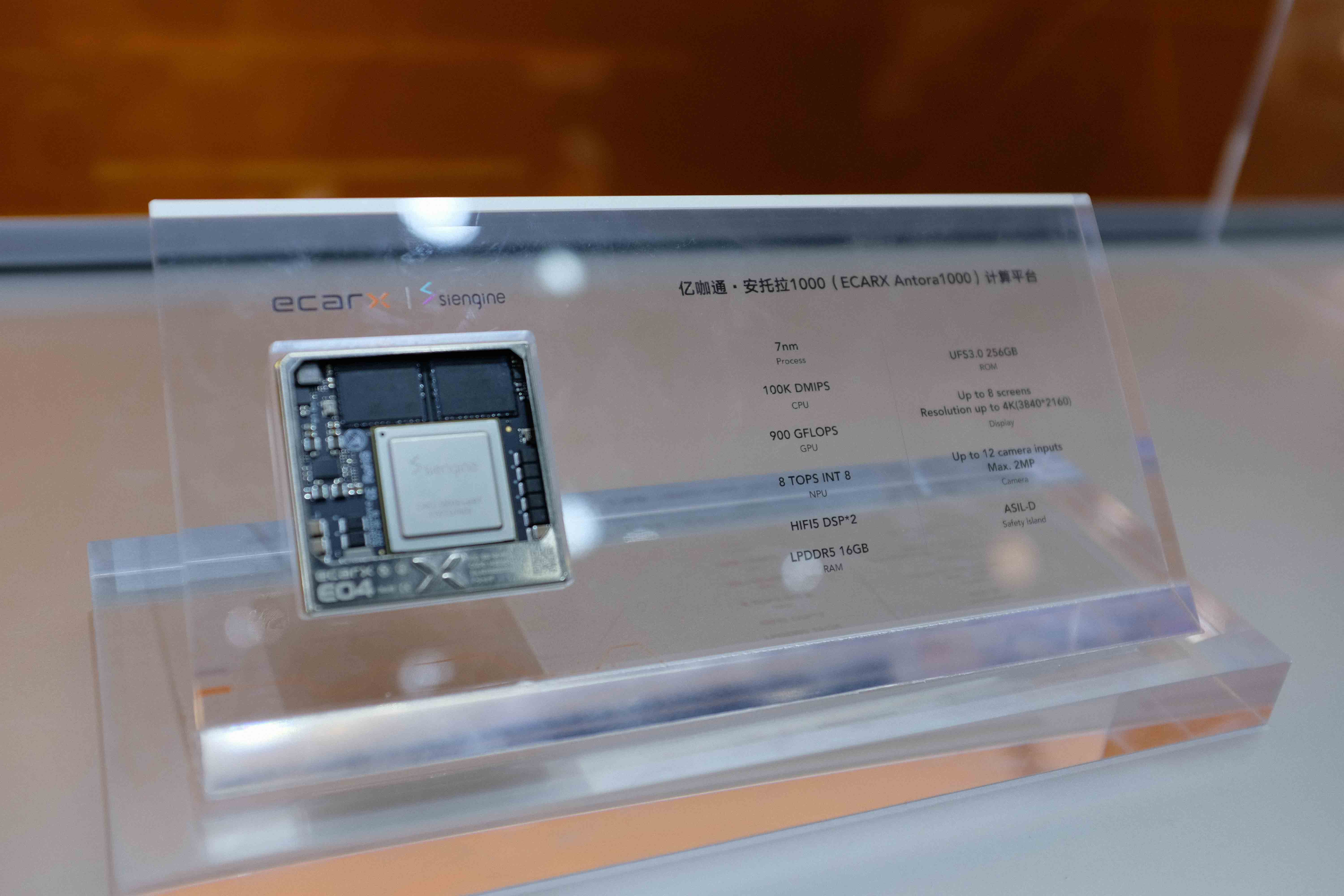 At the intelligent automobile solution press conference, Huawei officially launched the Huawei Light Field screen, which will be subsequently used in the vehicle's seatbacks, headrests, and co-pilot screens. The light-sensing screen has features such as strong depth of field, large frame, anti-fatigue, and anti-car sickness. Compared with traditional backseat LCD screens, the HUAWEI x Scene light field screen provides a much better visual experience. However, if this type of high-tech product truly benefits ordinary consumers, Huawei's relevant team still needs to work hard on the technical cost, product experience, and commercial implementation.
Whether it is the intelligent driving supplier team or the intelligent cabin solution team in China, they have shown their true skills in this Shanghai Auto Show. Under the great transformation of automotive intelligence and new energy's development, they all have enormous market opportunities. As for how they will be put into practice, we will have to wait for the next auto show to verify.
In conclusion
This year's Shanghai Auto Show is the 20th edition. I still remember going to the Shanghai Auto Show for the first time at the Shanghai New International Expo Center. At that time, the hottest venue was the luxury car pavilion, and people's focus was mainly on the new cars of overseas brands. With the passage of time, changes in the market, changes in vehicle definitions, and changes in the industrial chain behind it, we have witnessed the automotive industry's transition to a new era of new energy and intelligence.
The biggest change is the rise of China's independent brands. Last year, China's production and sales of new energy vehicles reached 7.058 million and 6.887 million respectively, an increase of 96.7% and 93.4% year-on-year. China's new energy vehicles have been the world's number one for 8 consecutive years. Xin Guobin, Vice Minister of Industry and Information Technology, also revealed that the new energy vehicle industry will maintain a good development trend this year, and production and sales will achieve stable growth.
From "embracing change" to "embracing the new era of the automotive industry", especially in the areas of new energy, intelligent network connection, and autonomous driving, Chinese car companies have reached the same level as the old state-owned companies. In this auto show, there were no lack of senior executives from international giants who visited the booths and press conferences of Chinese brands and participated in discussions together. Even BMW deployed half of its high-level executives to attend this Shanghai Auto Show, which shows the importance of foreign brands on Chinese car companies and the Chinese market.
Chinese car companies have seized the opportunity at this new starting point, and even under the influence of the pandemic, they have promoted the development of automotive technology. The 20th Shanghai Auto Show is the first A-level auto show after the pandemic. For the government, this auto show still bears the mission of promoting consumption, therefore, the release and launch of new cars have also set new highs. We also look forward to the new cars at this auto show to boost sales, and we hope that in two years, at the 21st Shanghai Auto Show, China's auto industry will continue to expand its advantages and lead the change.
This article is a translation by ChatGPT of a Chinese report from 42HOW. If you have any questions about it, please email bd@42how.com.