On April 17, 2023, the new luxury intelligent pure electric car brand smart officially kicked off the "smart brand ceremony" on the eve of the Shanghai Auto Show. As the second member of the new generation smart pure electric vehicle family, the global new luxury sedan SUV – the "Dynamic Urban Friend" brand new smart elf #3 made its debut in front of global car fans for the first time.
Mr. Tong Xiangbei, CEO of smart brand global company, said that in 2022, smart completed the overall renewal of brand, product and business model. In 2023, smart brand will help enterprises achieve long-term sustainable development through continuous innovation under the premise of adhering to its own development strategy.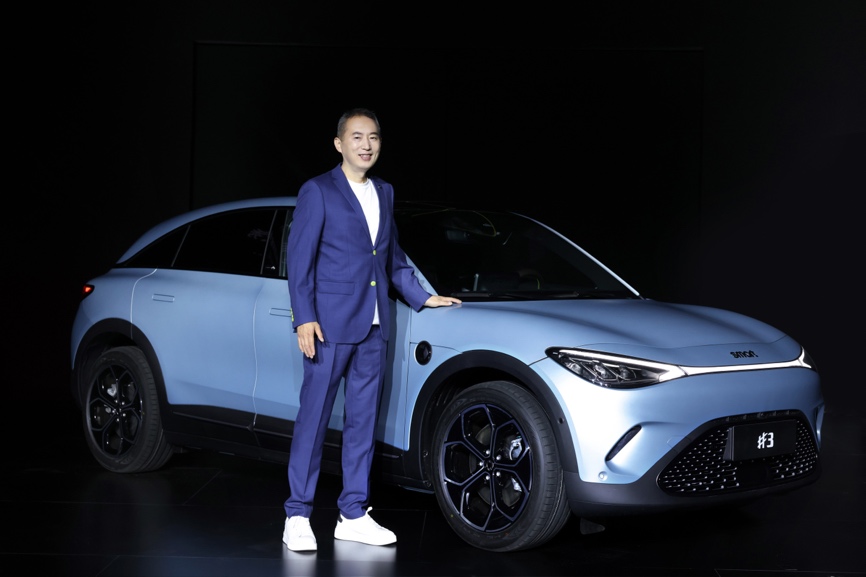 As the second vehicle type after the overall renewal of the brand, the "Dynamic Urban Friend" brand new smart elf #3 received full support from the Mercedes-Benz global design team and adopted the "new luxury sport aesthetic" to inherit the "sensory and sharp" design philosophy.
The brand new smart elf #3 has a length of 4,400 mm, a wheelbase of 2,785 mm and a "four-wheel four-corner" design, continuing the space design concept of "compact outside and spacious inside". The new car has a unique "shark nose" shape, A-type grille, sports dynamic tail wing and unique lower spoiler.
At the same time, the smart brand new elf #3 cockpit has contrasting color stitching design, headrest smart logo and seat rivet design, all of which echo the style of new luxury sports. The air outlet of the new car's air conditioner is turbo-style, and the digital instrument panel and the 12.8-inch floating central control screen complement each other. In addition, there is a 13-speaker sound system created by Beats gold medal tuner.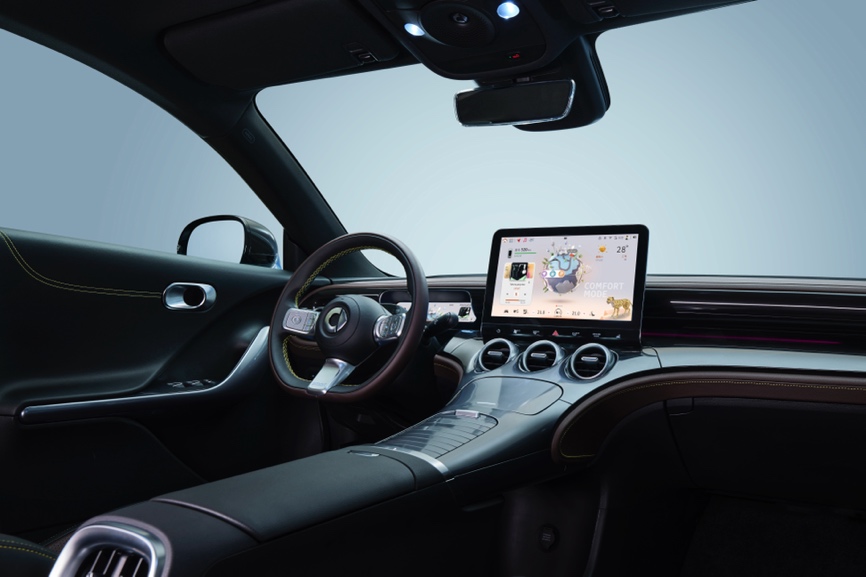 Ms. Zhang Mingxia, Vice President of Global Sales, Marketing and After-sales of the brand, stated that the global debut of brand-new Smart Fortwo #3 today will demonstrate its excellent performance and prove that Smart has been continuously innovating and evolving for the past 25 years.
Prior to this, the "Smart Owner Homecoming Action" quietly began, and a group of Smart owners gathered at the event from various places. At the same time, upholding the vision of "Exploring the best solution for future urban transportation", Smart and the Fashion Group together with the National Geographic Traveler China edition officially launched the "Lighting up Urban Oases" action plan to explore new experiences for urban transportation.
Meanwhile, Smart also revealed its plan for low-carbon future travel to promote harmonious coexistence between the environment and society. Finally, singer Wang Yitai performed a medley of songs on stage, passionately interpreting them together with his close friends.
This article is a translation by ChatGPT of a Chinese report from 42HOW. If you have any questions about it, please email bd@42how.com.