On April 18, 2023, the Shanghai International Auto Show officially opened, and Hechuang Auto held a press conference themed "Explore 9 Realms and Enjoy New Pleasure". The new pure electric flagship MPV Hechuang V09 made its debut, and a new product based on the V09 prototype for joint name fashion modification was also unveiled.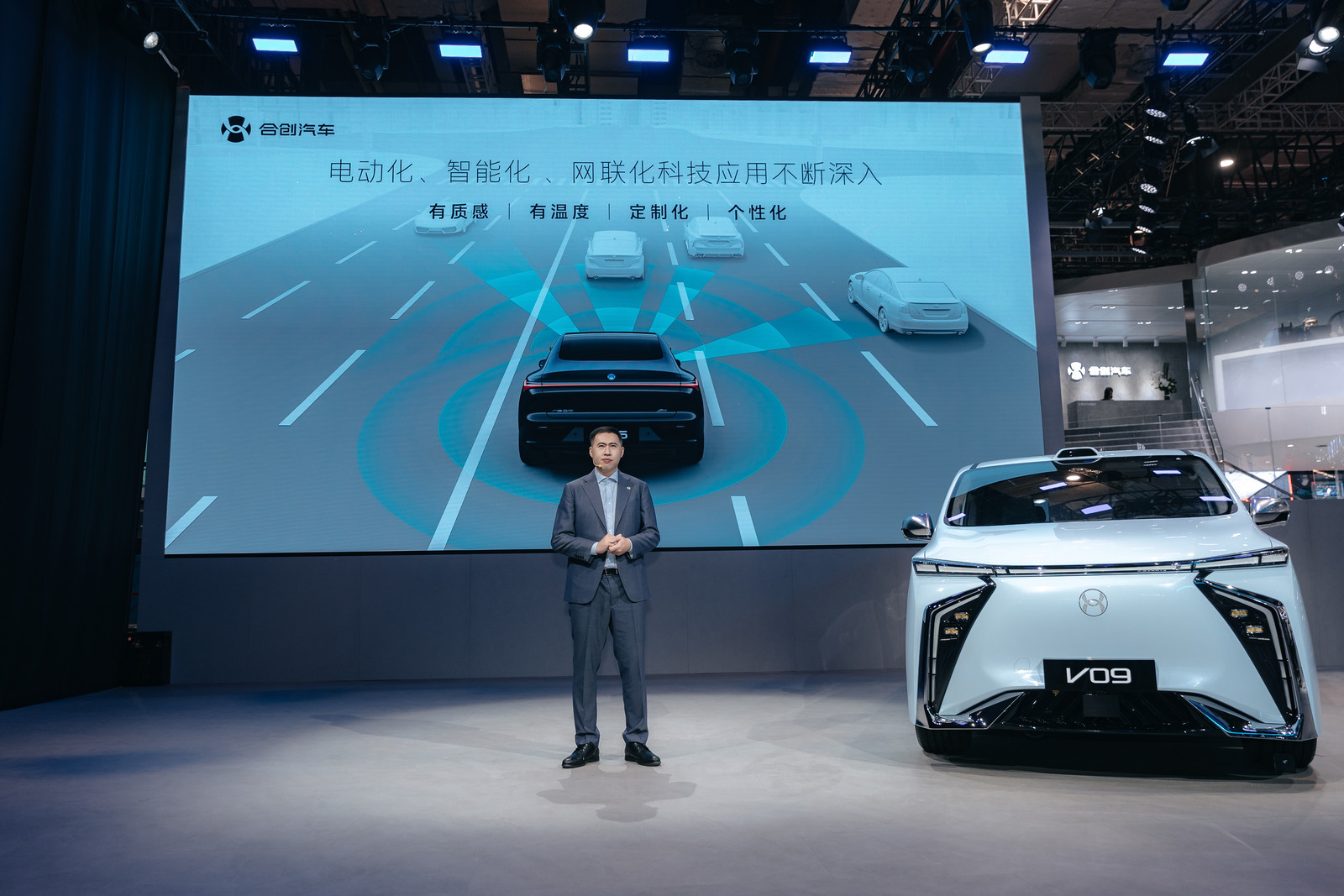 Hechuang Auto takes pure electric MPV as the carrier and co-creates and shares the best "third space" with users through joint name fashion modification.
For work scenarios, Hechuang V09 has a 2k+ resolution 17.3-inch second-row ceiling-mounted large screen, built-in Tencent Meeting, and is also equipped with 5G network and second-row independent microphones.
In life application scenarios, Hechuang V09 is equipped with 8-point massage, 4-way waist support seats, and is equipped with a 7.1.4 panoramic sound effect + independent audio and video system for front and rear rows. Its leading space and 6,000 W external discharge capacity also meet the needs of users' family outings.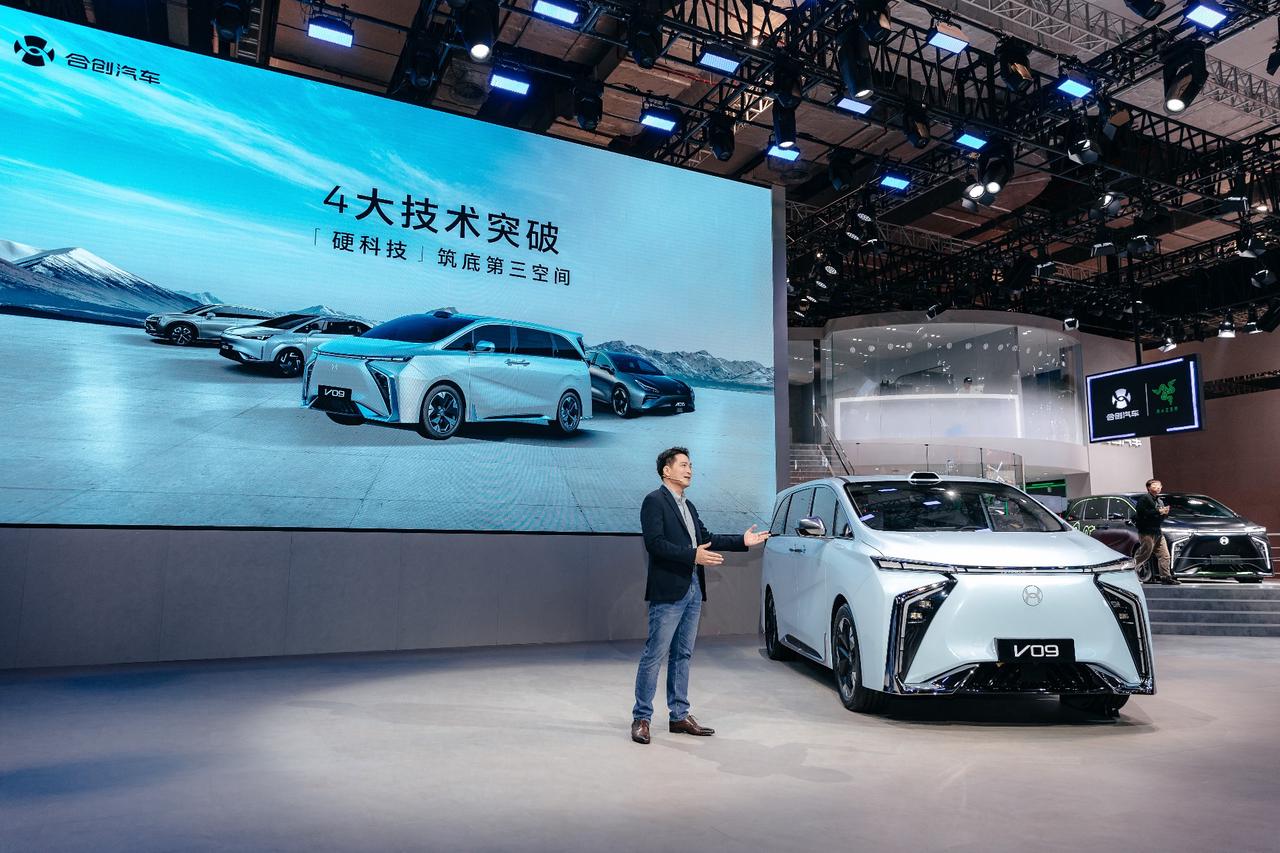 Based on the H-GEA Hechuang global pure electric architecture, Hechuang V09 is the world's first mass-produced MPV equipped with an 800 V high-voltage system and providing 4C super fast charging. Its high-voltage SiC electric drive power source and high-voltage accessories can increase the vehicle efficiency by about 4\% and reduce the vehicle energy consumption by 7.8\%. Hechuang V09 equipped with XFC ultra-fast charging technology can achieve a peak fast charging power of 380 kW, and the fastest charging time is 10 minutes, increasing the range by ≥ 400 km.
Hechuang V09 is also equipped with the newly upgraded H-VIP 3.0 intelligent driving and interconnected system. The intelligent assisted driving system uses a domain controller for driving and parking control, a high-performance AI chip, and coordinates with 23 sensing devices to provide 37 ADAS high-level intelligent driving functions and high-speed NOA navigation functions. The laser radar used by Hechuang V09 comes with a line and spot laser emitting module, which can achieve a seamless scan without gaps. Thanks to the leading service-oriented architecture of networking and cloud, Hechuang V09 can realize the connection of three dimensions: car and person, car and intelligent terminal, and car and environment.The V09 RAZER and V09 ATELIER are two cross-border and modified collaborative products based on the V09 platform, both showcased at this event.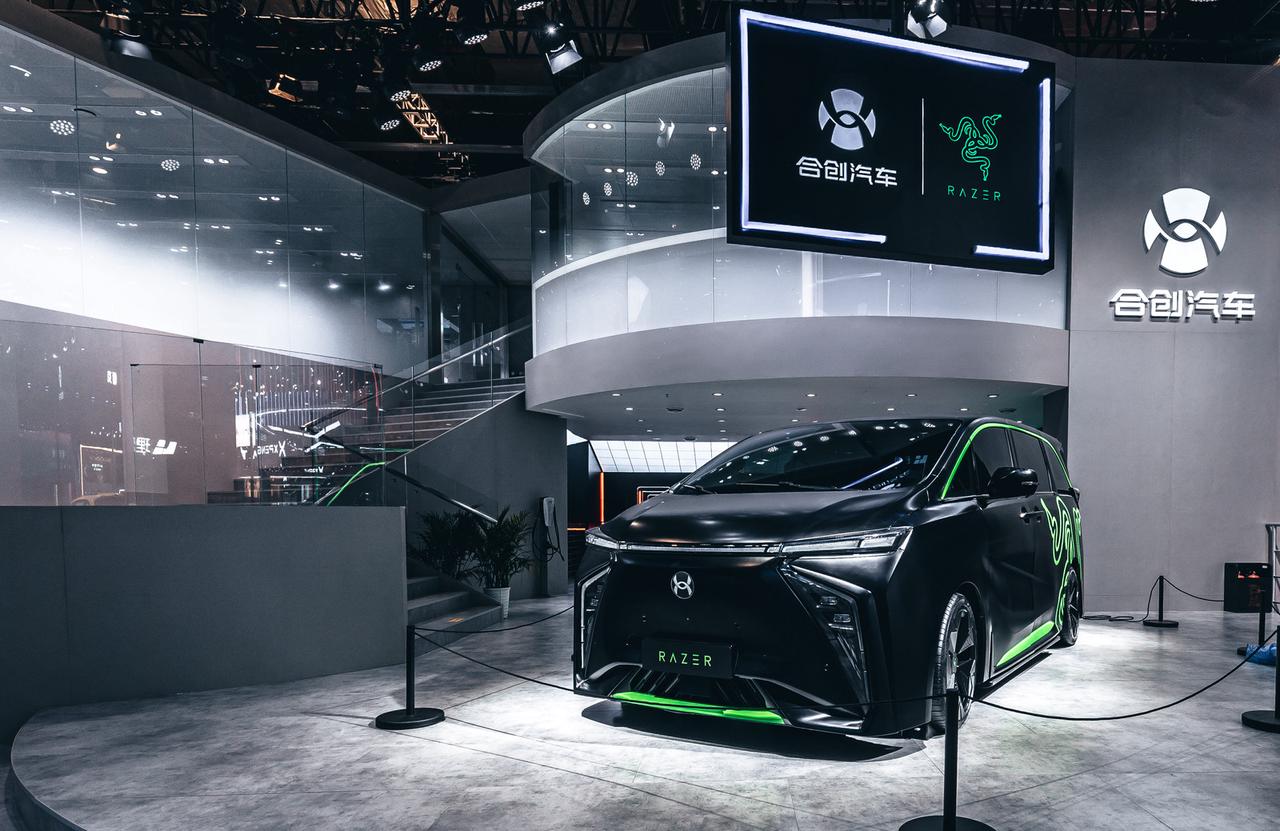 The V09 RAZER version is a collaboration between Razer, the world's top esports peripheral brand, and the top esports team EDG. The whole car features a matte finish with a decal featuring the Razer logo, as well as the use of Razer's signature green in a vectorized form. The cockpit design highlights the Razer theme, equipped with Razer flagship devices and a distinctive design language.
The ATELIER version has a simple exterior design with a Bauhaus-style front bumper assembly, coupled with a desert-colored and midnight blue car paint. The interior cabin extensively uses a variety of fabrics while also emphasizing privacy. The new car also features a left-right multifunctional folding table, a multifunctional photography expansion cheese board, a second-row 12.1-inch iPad Pro, electrically controlled privacy partitions, etc.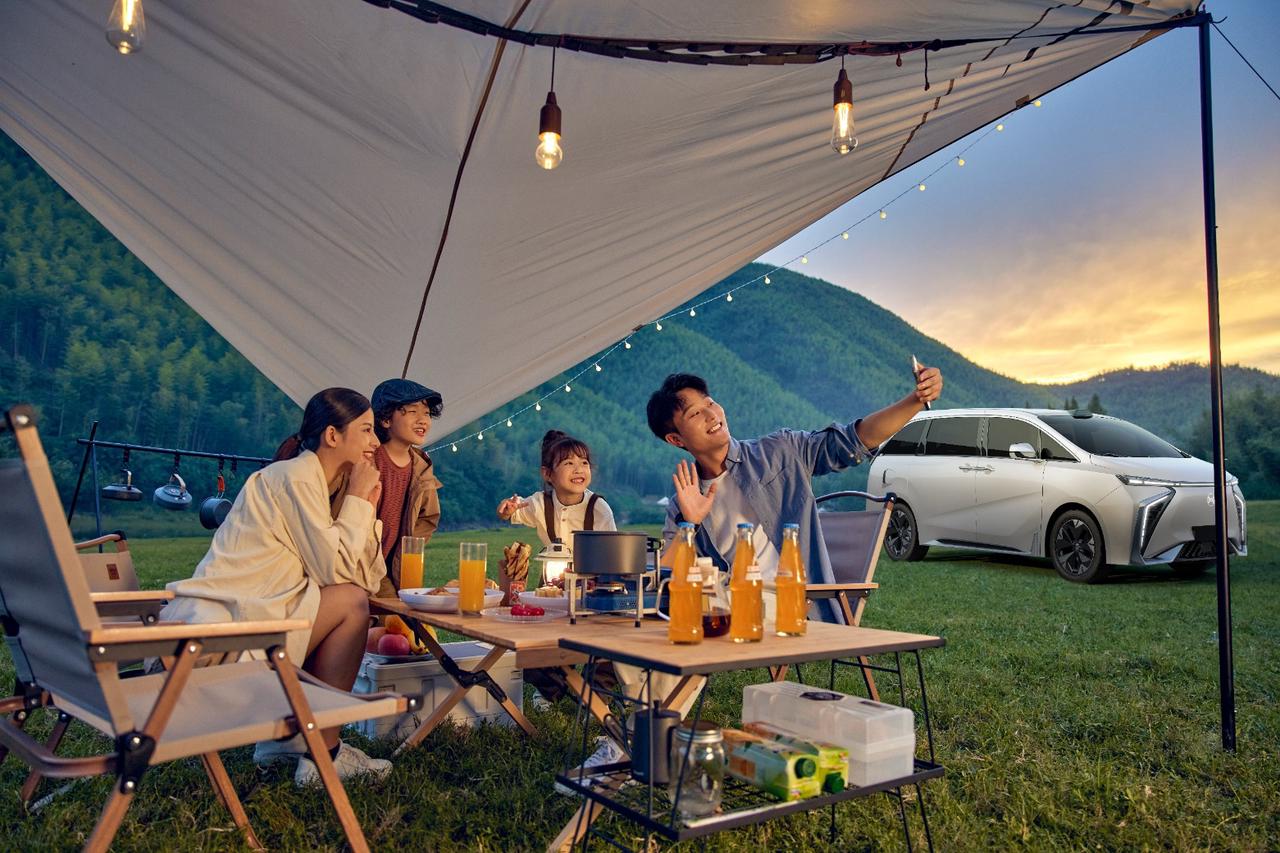 The joint creation V09 had fore-end development with more than a dozen universal hardware interfaces, including a high-power take-and-release function (2.2 kW in-car power take and 6 kW outside the car), smart peripheral access, and flexible interior customization. The new car also uses an intelligent cabin software system.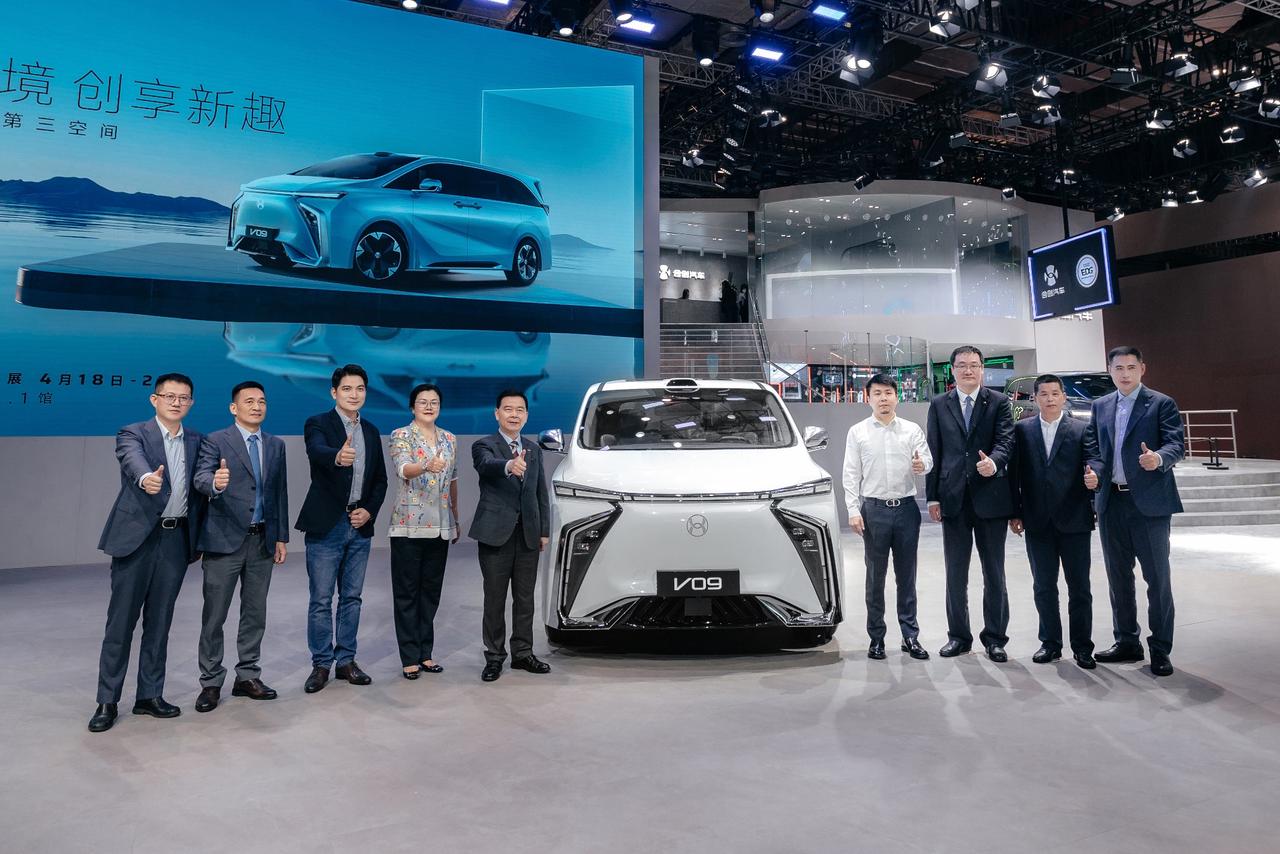 The joint creation V09 will begin delivery in the fourth quarter of this year and is now open for reservation. With a deposit of 1,999 yuan, customers can enjoy priority delivery, seed user co-creation and sharing, and other benefits, which can be stacked with all pre-delivery benefits. It's expected that the V09 showcase and test-drive vehicles will be available in stores from the third quarter. Consumers can go to joint creation automobile offline stores for experience and test drives. Currently, Joint Creation Automobile has established 259 offline stores nationwide, covering 147 cities in China, with a total of 296 after-sales service centers, achieving full coverage of all 31 provinces and municipalities.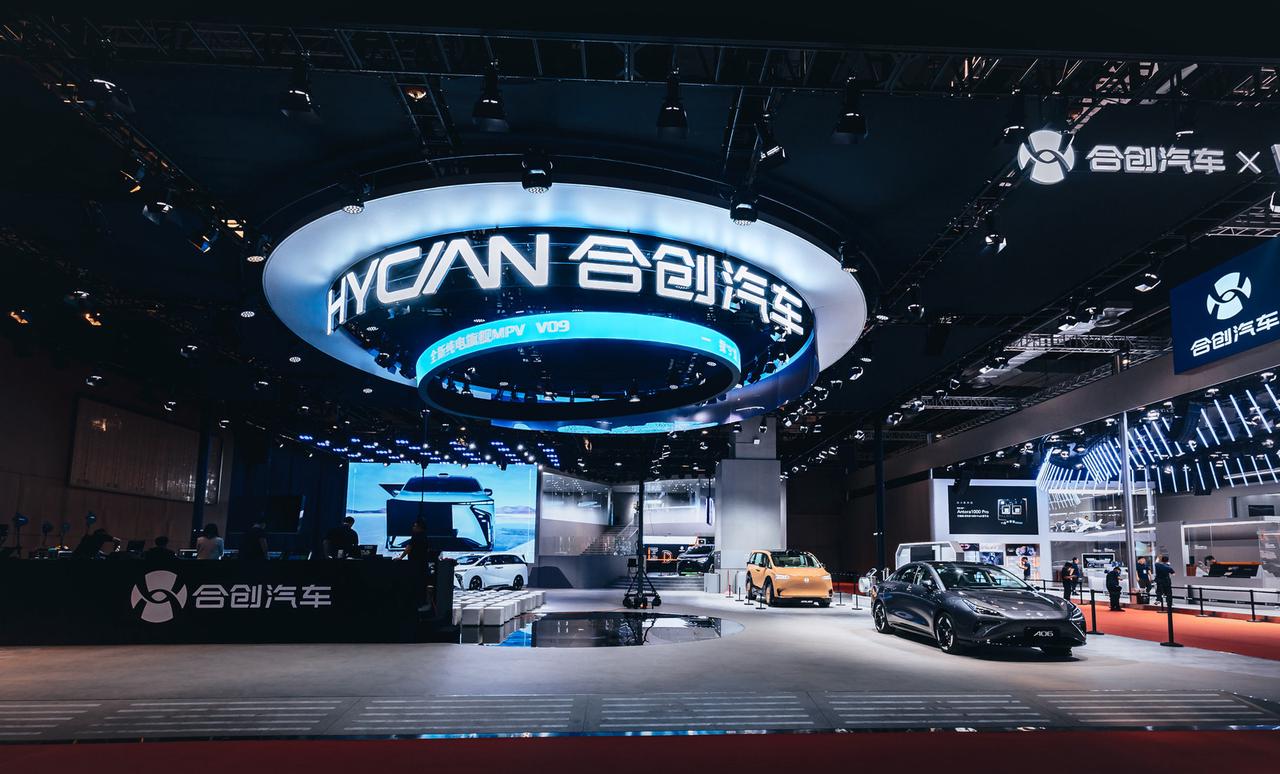 This article is a translation by ChatGPT of a Chinese report from 42HOW. If you have any questions about it, please email bd@42how.com.