On April 18, 2023, the 20th Shanghai International Automobile Industry Exhibition, also known as the Shanghai Auto Show, opened grandly in Shanghai. Geely-backed cutting-edge intelligent technology brand, JiKe, showcased its full series of models, including the newly launched JiKe X luxury SUV, the native pure electric luxury MPV JiKe 009, the luxurious hunting-styled coupe JiKe 001 and JiKe M-Vision concept car. At the same time, the European strategy was officially released.
The first batch of direct stores will land in Sweden and the Netherlands and begin delivery within the year, and by 2026, they will cover most of Western Europe.
As a luxury intelligent pure electric brand established only two years ago, and benefiting from nearly 30 years of Geely's car-making expertise, JiKe's performance in China's luxury market has been quite phenomenal: their first product, JiKe 001, became the best-selling pure electric car with a price over 300,000 yuan for Chinese brands in 2022. While the flagship model, JiKe 009, became the best-selling luxury MPV with a price over 500,000 yuan, only three months after its delivery began. On April 12, the third and newest product, JiKe X, created the benchmark for the compact luxury car segment, becoming the industry and user focus.
Based on the brand's global positioning and the differentiation advantage of category innovation, JiKe integrates the power of giants with global user-centricity. The first step of globalization strategy will be landed in the most mature luxury brand and the automobile production center in Europe, where a one-stop-shop service and direct sales model will be deployed, and Chinese luxury cars will directly face global luxury brands.
Spiros Fotinos, Vice President of JiKe Intelligent Technology and CEO of JiKe European Sales Company, elaborated on the JiKe European strategy at the launch event. JiKe will open up the European market with three major business pillars: outstanding products, direct sales models, and one-stop-shop service, striving to become the leading brand in the European electric vehicle market by 2030.
In terms of products, both JiKe 001 and JiKe X are tailored for European customers and developed based on global five-star safety standards. As a luxury hunting-styled coupe with the highest sales globally, JiKe 001 will compete directly with European luxury brands. JiKe X, as the first true compact luxury car, will meet the luxury needs of European city users with its unique intelligent driving black technology in the same class.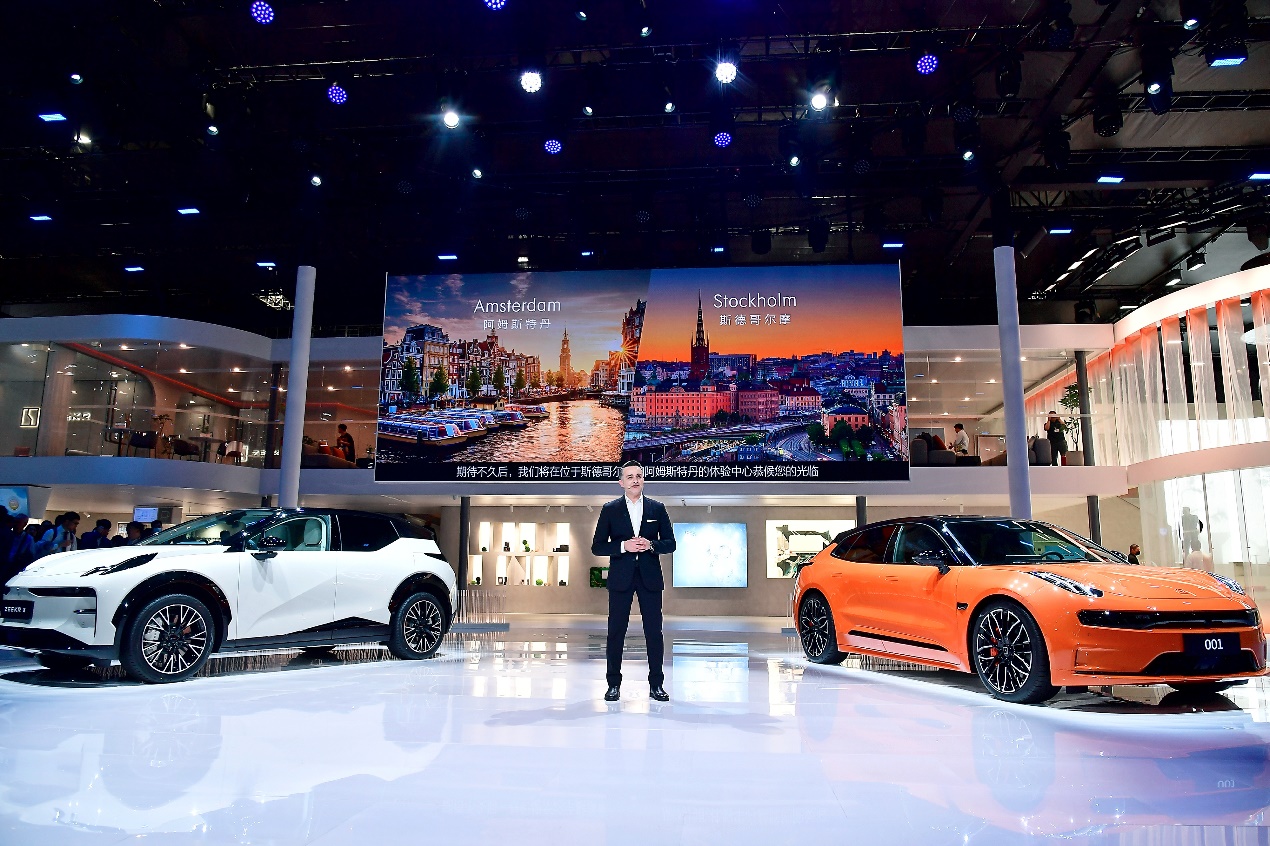 Regarding Sales Channels, the first batch of offline stores will be launched in Stockholm, Sweden and Amsterdam, Netherlands in 2023, with the first batch of deliveries completed within the year. In 2026, they will enter most of Western Europe. At the same time, Jidu Auto (JiKe) has launched an official website in Europe so that users can register and obtain the first batch of pre-order qualifications for Jidu Auto (JiKe) 001 and X.
To fully meet the needs of users, Jidu Auto (JiKe) also brings a new luxury experience of one-stop service for European users from four aspects- financial policies, energy supplement system, after-sales guarantee, and vehicle network.
Relying on the global advantages of Geely Holding Group, Jidu Auto (JiKe) was born globally. Led by Mr. Stefan Sielaff, the Vice President of Jidu Auto (JiKe) Intelligent Technology and Global Chief Designer, the Jidu Auto (JiKe) Global Design Center in Gothenburg, Sweden brings Jidu-style design that is loyal to originality, emphasizing luxury and technological experience to global users. The Jidu Auto (JiKe) European engineering and R&D team has top design engineering capabilities and verifies the localization of Jidu Auto (JiKe) European models.
The Full product line appearance "Jidu Art Museum" delivers the beauty of technology and hope for the future
This time, Jidu Auto (JiKe) takes "Jidu Art Museum" as the theme of the exhibition, and the booth is designed in cooperation with the Song Art Museum. By showing the pursuit spirit of young artists, it conveys hopes for the future with "ease." At the same time, the full range of Jidu Auto (JiKe) car models appeared, integrating intelligent technology with the beauty of art.
The newly launched new luxury all-round SUV, Jidu Auto (JiKe) X, made its international debut for the first time at an International Auto Show, completely overturning the five core areas of design, performance, safety, space, and configuration and setting a new compact luxury benchmark. Upholding the design attitude of "Originality is Justice", Jidu Auto (JiKe) X demonstrates the original luxury beauty of the compact luxury car market with Jidu-style design and innovative technology, making it the fastest compact luxury car with a 0-100 acceleration of 3.7 seconds.
Developed based on the global five-star safety standards, the Jidu Auto (JiKe) X car body has a 720° all-around safety armor protection. To further enhance space flexibility, the traditional fixed central armrest is transformed into an imaginative intelligent dynamic island, making the grids luxury flat. With a 14.6-inch electric sliding smart screen, 4D cloud zero-gravity seats, and the only true refrigerator in the industry, the Jidu Auto (JiKe) X allows compact luxury car users to enjoy top luxury. In addition, Jidu Auto (JiKe) X also has more than 10 intelligent driving assistance functions (part of the functions will be gradually realized through OTA updates).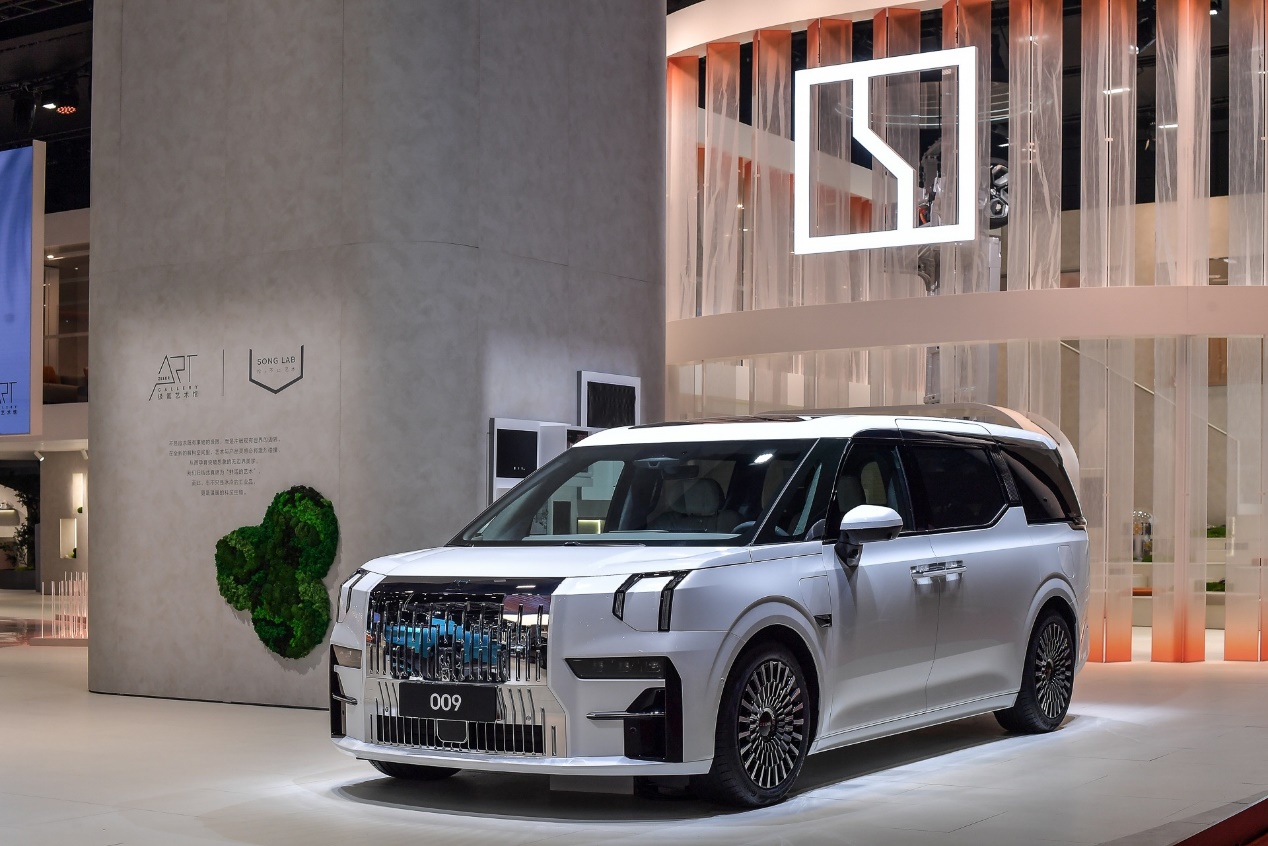 As the world's first native pure electric luxury MPV, the Jinkai 009 has redefined the luxury MPV market with disruptive product strength in the three core product values of extreme luxury, extreme safety, and extreme performance since its launch, and has become the designated vehicle for the 19th Hangzhou Asian Games guest reception.Jinkai 009 has set a new high in value for pure electric luxury MPVs with an average order amount of 527,000 yuan. As the world's first mass-produced model equipped with NINGDE TIMES CTP 3.0 Kirin Battery, the Jinkai 009 ME version officially commenced mass deliveries on April 16.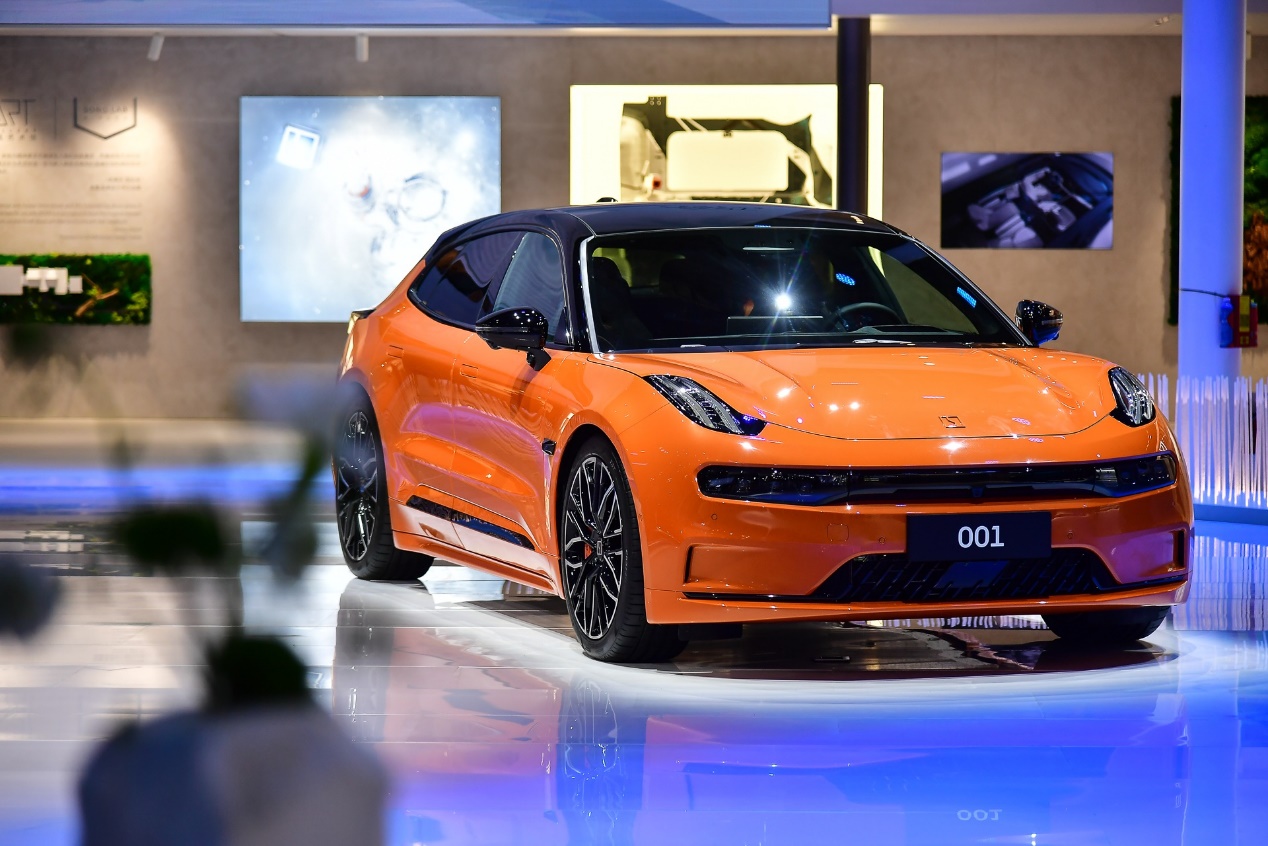 The displayed 2023 Jinkai 001 showcases the benchmark value of versatile outfits of a hunting suit, including numerous high-end optional configurations of luxury models into the standard configuration for the entire series. It has an unparalleled luxury configuration, which is the most complete and leading among the pure electric vehicles priced at 300,000 yuan and above, and has become the benchmark for pure electric luxury models priced above 300,000 yuan with an average order amount of 336,000 yuan.
The Jinkai M-Vision concept car, tailor-made for future travel, was also showcased. The vehicle breaks through the traditional automobile design concept that focuses on the driver and creates an intelligent and flexible moving space that combines a super-large space and a multi-functional seat layout with passengers as the core. Based on the M-Vision concept car, the exclusive vehicle developed by Jinkai for the Waymo self-driving car fleet previously amazed audiences at the 2023 CES and will be ready for mass production and delivery in 2024, after which it will be put into commercial operation in the United States.
Continuous improvement of user services with more than 100,000 units delivered
It is expected that by the end of April, the Jinkai brand will have a total delivery of more than 100,000 units, maintaining zero self-ignition safety records and continuing to consolidate the Jinkai-style safety product label. With the continuous expansion of the product matrix, the Jinkai service ecosystem is also increasingly improving to provide users with full-life cycle product management and full-scenario services throughout the customer journey.As of March 31st, the number of offline direct stores owned by Jike Energy has exceeded 280, covering nearly 70 cities throughout the country. At an average rate of building 1 store every 2 days, Jike Energy has become the most rapidly developing force in the industry. In addition, their self-built charging stations have been laid out in almost 120 cities with over 660 sites at a rate of building 1 station per day, helping Jike Energy to become one of the top three pure electric vehicle brands in China.
Furthermore, the third-party high-quality charging network that Jike Energy's charging map connects to has covered over 340 cities and provided over 470,000 charging guns. Car owners can enjoy many benefits including electric card, free charging, and car-owner exclusive charging packages on the 15th day of each month. Meanwhile, Jike Energy has built nearly 300 premium after-sales service centers in 208 cities of 31 provinces throughout the nation. Jike Energy's officially certified second-hand cars provide users with one-stop service for full vehicle purchasing, selling, and exchanging.
This article is a translation by ChatGPT of a Chinese report from 42HOW. If you have any questions about it, please email bd@42how.com.