On April 18, 2023, at the 20th Shanghai International Automobile Industry Exhibition, Lantu Automobile officially launched its brand-new brand upgrade. At the same time, Lantu's first sedan model, the Chinese luxury electric sedan Lantu Zhuiguang, was officially launched at the auto show, with a price range of 3.229-4.329 million yuan. Lantu also prepared for users a limited-time equity plan with three choices: sincere zero-pressure equity, battery rental equity, and FREE refurbishment equity.
At this year's auto show, Lantu upgraded its brand color and brand identification system, reflecting the elegance of Chinese aesthetics and natural landscape in modern industrial design.
In terms of color, Lantu drew inspiration from the Song Dynasty, and developed its own "Qing" color by interpreting Song Dynasty porcelain, poetry, architecture, and life. It also derived colors such as Daiqing and Biqing, and constructed a new color system with Qing as the main color, which is more representative of Eastern classical beauty.
In terms of logo, the new logo continues the design philosophy of "Tian Di Kunpeng" and retains the "Kunpeng spreading its wings" logo while also processing the Chinese characters "Lantu" in a combination of square and circle, with square representing ambition and circle representing the way, perfectly integrating the two together.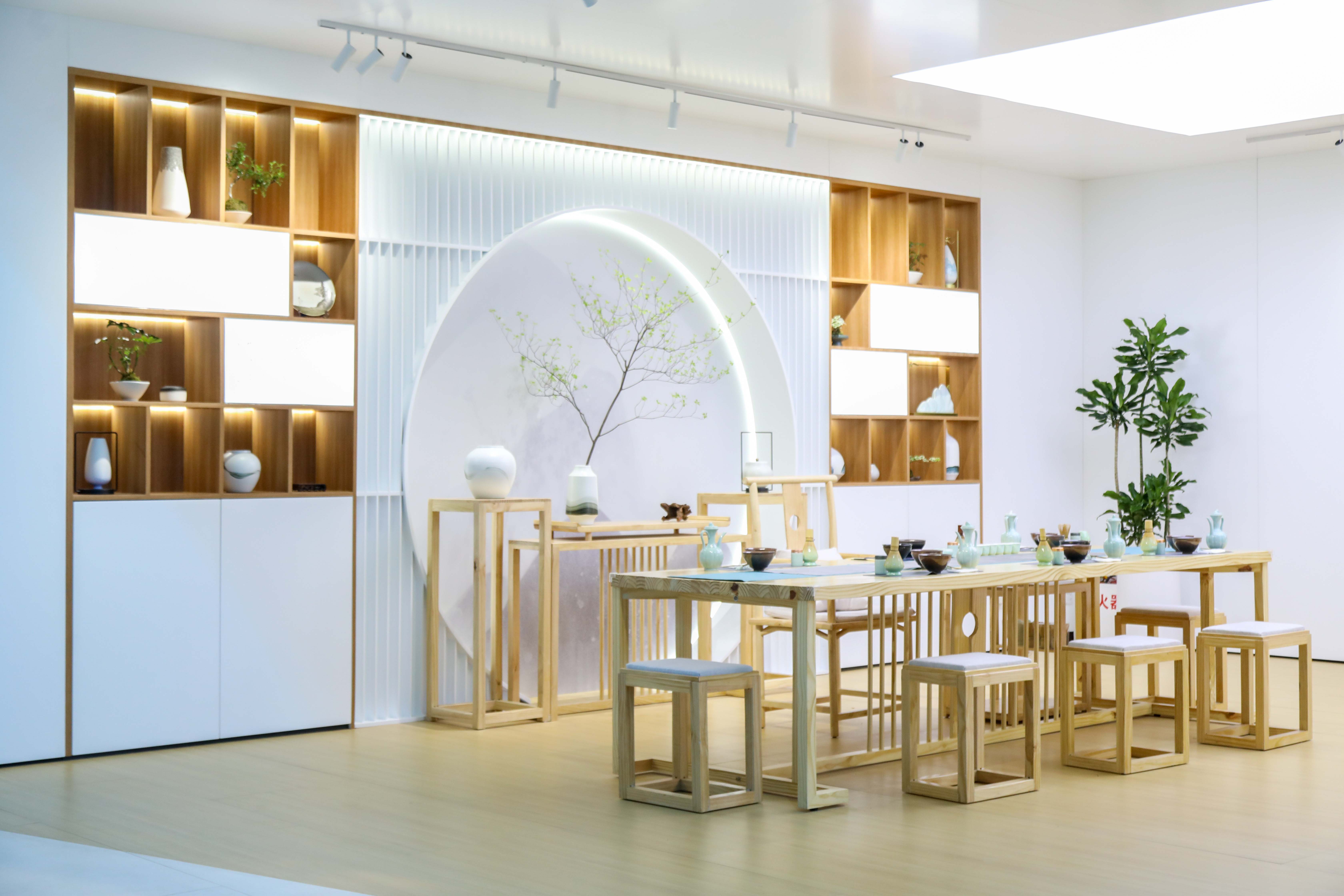 Lantu has created the world's first ink and wash exhibition stand, featuring a unique "moon inkstone" display stand and lush pine trees as a welcoming landscape. In addition, Lantu collaborated with China's first hyperrealistic virtual KOL, Ling_Ling, at this year's auto show, demonstrating cultural confidence and innovative fusion of Chinese classical culture and modern technology.
At the same time, Lantu's first sedan model, the Lantu Zhuiguang, was officially launched. The standard version (82 kWh/580 km) is priced at 322,900 yuan, the flagship version (82 kWh/580 km) is priced at 352,900 yuan, and the long-endurance flagship version (109 kWh/730 km) is priced at 432,900 yuan.
In terms of its appearance, Lantu Zhuiguang adopts organic curves, giving the entire car a natural and beautiful body line. The interior colors are based on the twelve-hour color system, reflecting the different colors of light in different hours of the day on the body and interior colors.
"`

In terms of driving performance, the Lantu Chasing Light series is equipped with front and rear dual permanent magnet synchronous motors as standard, with a maximum power of 375 kW and a peak torque of 730 N·m. The zero to 100 km/h acceleration time is 3.8 seconds, and the maximum speed can reach 210 km/h. The series is equipped with a 4D intelligent chassis, adjustable air suspension with a stroke of 65 mm, and a CDC with magic carpet function to effectively absorb shocks on different road surfaces. 

In terms of riding experience, the Lantu Chasing Light series has the largest cabin space in its class, with a length of up to 1,940 mm. Additionally, the series is equipped with a panoramic sunroof, 14 Danar sound systems surrounding the vehicle, 128-color infinite adjustable ambient atmosphere lights, and heated, ventilated, and massaging seats that create a comfortable mobile living space for users. 

In terms of safety, the Lantu Chasing Light series is equipped with a self-developed "mica" battery system, and the car body uses Lantu's first 2,000 MPa integrally formed heat-formed laser-welded door ring and 2,000 MPa door anti-collision beam. The series has 14 active safety functions, the entire vehicle interior uses baby-grade certified fabrics, and is equipped with a "one-key privacy" mode to maintain a high level of safety in terms of battery, body, active driving, health, and information security.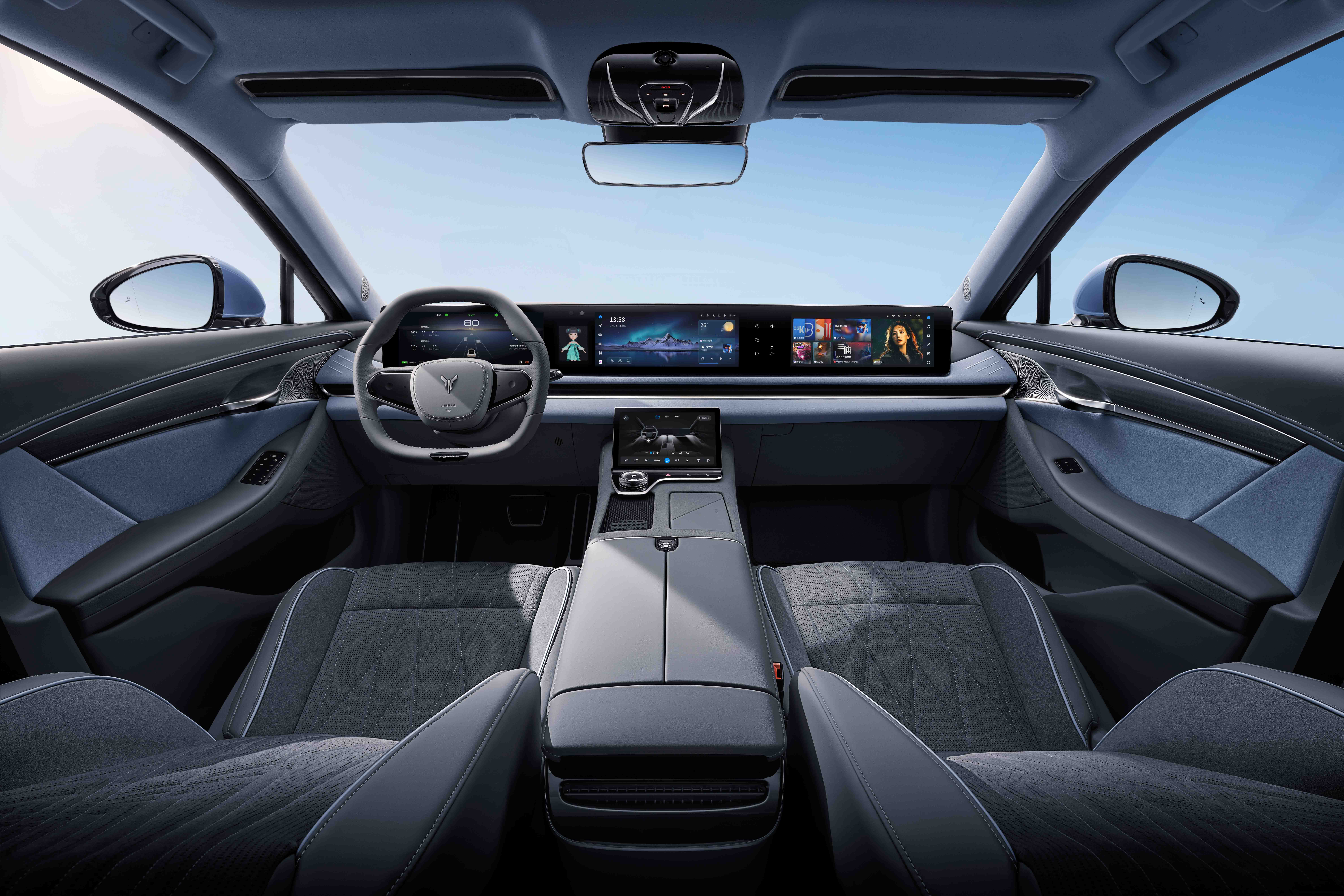 "`
In terms of intelligent experience, the Lantu Chasing Light series is equipped with a central SOA electronic architecture, which not only performs more humanely in terms of driving performance but also provides a unique intelligent driving experience for users. The series is equipped with Lantu's latest self-developed high-speed autonomous navigation driving system, with standard AR-HUD, memory parking function, full-scene four-tone zone interaction, high-precision gesture control and other intelligent configurations to bring users a richer experience.This year's car show saw the debut of the first product resulting from the collaboration between Landtourer and Baidu — the new Landtourer FREE, equipped with the Baidu Apollo intelligent driving assistance system. The new Landtourer FREE inherits the dynamic design of its predecessor, with an even more rugged and lively appearance. The car employs a 1.5T enhanced hybrid system, with front and rear dual motors, smart four-wheel drive with output power of 160 kW and 200 kW respectively, as well as a front double-wishbone and rear five-link aluminium alloy chassis.
At the same time, Landtourer Dreammaker released an official interior kit. The "Electric Luxury MPV" Landtourer Dreammaker offers an official interior kit, which includes a 4K high-definition ceiling screen, second-row electric sliding rails, aviation-grade aluminium flooring, aviation-grade seats, and 12 single products and six packages to choose from.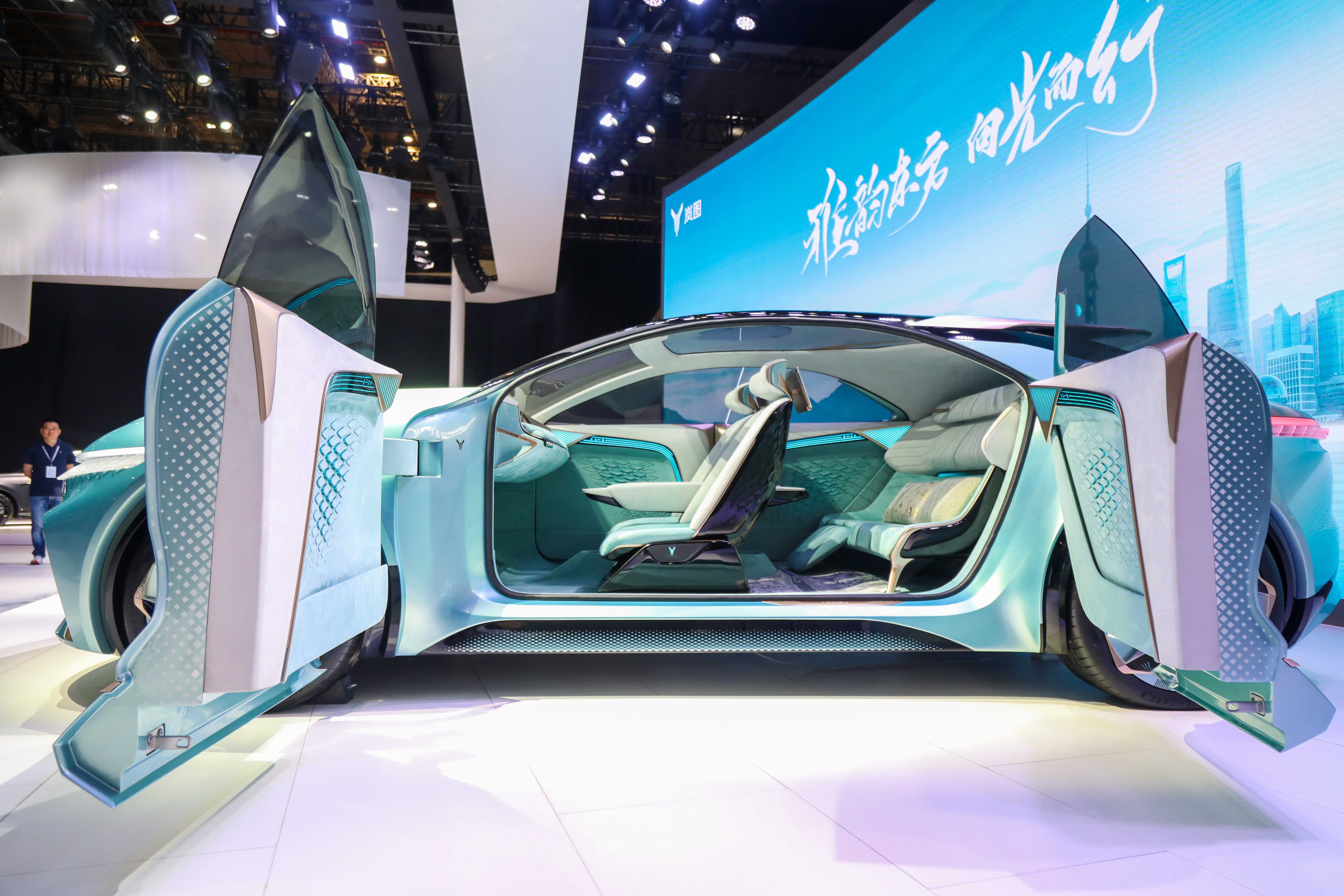 In addition, in this year's auto show, Landtourer also released the third concept car following the i-Land and i-Free — the Landtourer i-Cozy. The "i" stands for intelligent, while "Cozy" means warm and comfortable. i-Cozy continues the Landtourer design philosophy, with the concept of "mountains and seas homes", creating a warm atmosphere of "the benevolent enjoys mountain, and the wise enjoys water", aiming to better meet user needs.
Landtourer also prepared a timed purchase rights program for customers with different needs:
Zero pressure to own car: down payment three times expansion (5,000 yuan for 15,000 yuan expansion gold), the car purchase zero pressure (limited to 200,000 yuan, 3 years interest-free/100,000 yuan, 5 years interest-free), quality zero worry package (First car owner with six lifetime free rights), Landtourer owner increase purchase feedback package (Landtourer FREE and Dreammaker owners enjoy one year of free insurance when purchasing Chase Light or replacing the car, or inherit the rights), car zero pressure package (lifetime free charging 2,400 degrees/year, lifetime free maintenance), renewal upgrade package (full brand replacement enjoy 15,000 yuan subsidy).2. Battery Rental and Sharing Benefits Program: The first owner is entitled to six lifetime free benefits, including 36 months (36 installments) of battery rental subsidy (with a subsidy of 1,000 yuan per installment), with a limit of 100,000 yuan and 0 interest for 3 years.

FREE Renewal Benefits Program: FREE first owners enjoy up to 85% guaranteed trade-in value, with lifelong class benefits inheritance. Users can purchase the Gleagle with only 80,000 yuan for renewal.
This article is a translation by ChatGPT of a Chinese report from 42HOW. If you have any questions about it, please email bd@42how.com.