On the afternoon of April 18th, Innovusion Tudatong showcased its image-level long-range primary visual radar Falcon platform, the next-generation Robin Lingque platform, and the all-new perception software platform OmniVidi at the Shanghai International Auto Show.
The Falcon platform, featuring image-level long-range primary visual radar, uses 1,550nm laser wavelength with a maximum detection distance of 500 meters. Under a 10% reflectivity, the standard detection distance reaches 250 meters, with a maximum angular resolution of 0.05°x0.05° and a detection probability at the nominal detection distance exceeding 90%. Beyond the perception range of conventional lidar, it can accurately identify all kinds of targets for decision-making and execution, providing more response time. The Falcon platform is currently standard on the Aquila hypersensitive system and has entered the market on the NIO ET7, ES7 and ET5 models at scale.
The new-generation Robin Lingque platform adopts a new platform-based R&D approach, supporting personalized customization through modular design and technology sharing to meet the diverse needs of different customers.
Among them, the Robin-W, as a high-performance medium-short range wide-angle lidar, has an oversized field of view of 120°(H)×70°(V) with a standard reflectivity detection distance of 70 meters, twice the ranging ability of similar products in the market, and takes into account blind spots and lateral perception. It has a high resolution of 0.1°(H)×0.4°(V), which brings image-level point clouds and provides excellent perception results. It can be used for blind spot coverage and lateral perception to meet the extremely short response time required for driving scenarios such as automatic lane changing, entering and exiting ramps, left and right turns, and provide higher safety redundancy.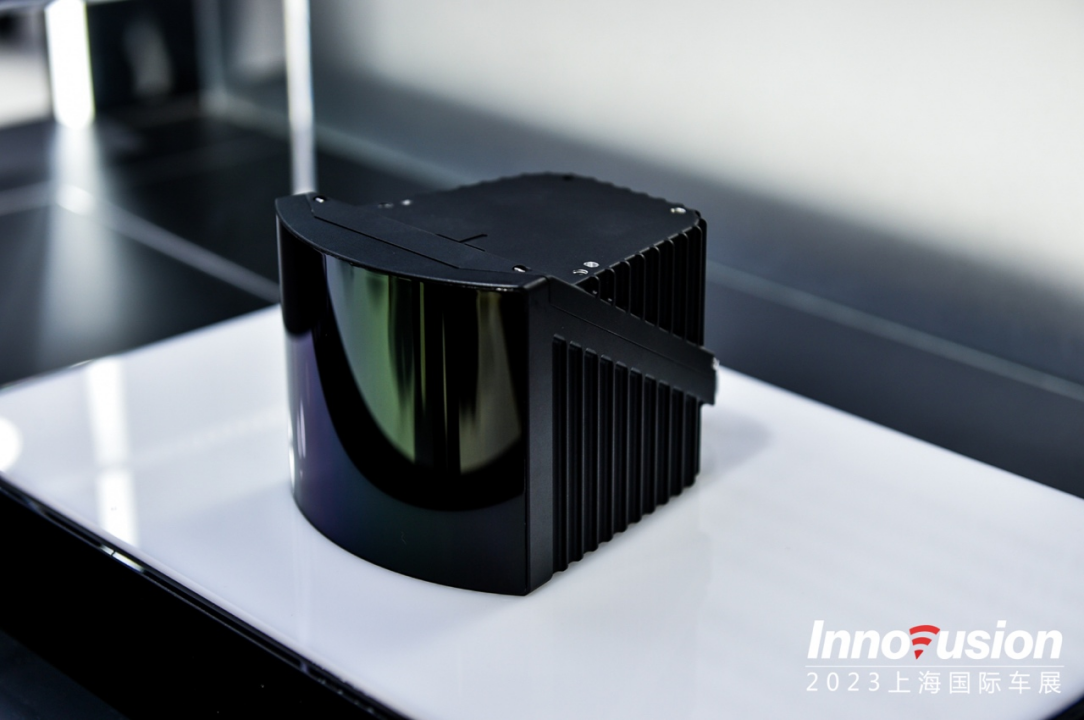 The Robin-E, as a new generation of image-level long-range forward-looking lidar platform, can detect up to 180 meters with a 10% standard reflectivity, a super-wide vision field of 120°, and a high image-level resolution of 0.1°(H)×0.2°(V), providing rich perception details and improving the safety and comfort of vehicle driving assistance. The platform-based design concept features small and exquisite overall design, weighing about 450 grams, with a power consumption of less than 9W and a noise level of less than 20dB(A), making it easy to mass-produce and stable and reliable.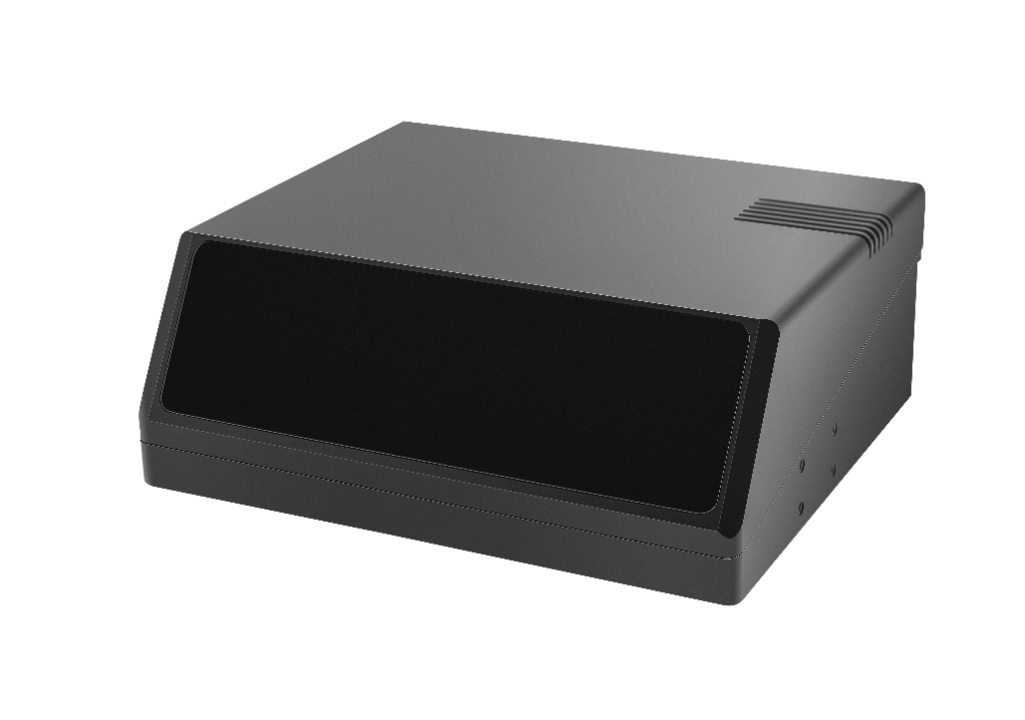 On the solution of LiDAR, Innovusion has announced strategic cooperation with the world's leading automotive glass provider Fuyao Group and AGC subsidiary Wideye, providing a new and practical installation method for LiDAR, enabling more choices for high-level intelligent driving. The preliminary plan has integrated LiDAR with the windshield, with a detection performance attenuation of less than 10% and ultra-low power consumption, providing an ultra-quiet experience.
In addition, Innovusion has released a new perception software platform, OmniVidi, which consists of two major components: perception middle platform and toolchain. The perception middle platform outputs the perception result by model algorithm based on the original data of LiDAR. The toolchain forms a closed loop of data and algorithm based on powerful data visualization, data labeling, model training and other tools to help iterative development of perception models, enabling customers to better utilize the capabilities and roles of LiDAR and create more applications for various scenarios.
Meanwhile, Innovusion has signed a strategic partnership agreement with DeepWay, a leading intelligent new energy truck maker, to empower high-speed logistics and cargo transportation scenarios with high-performance LiDAR, jointly creating a new era of intelligent transportation.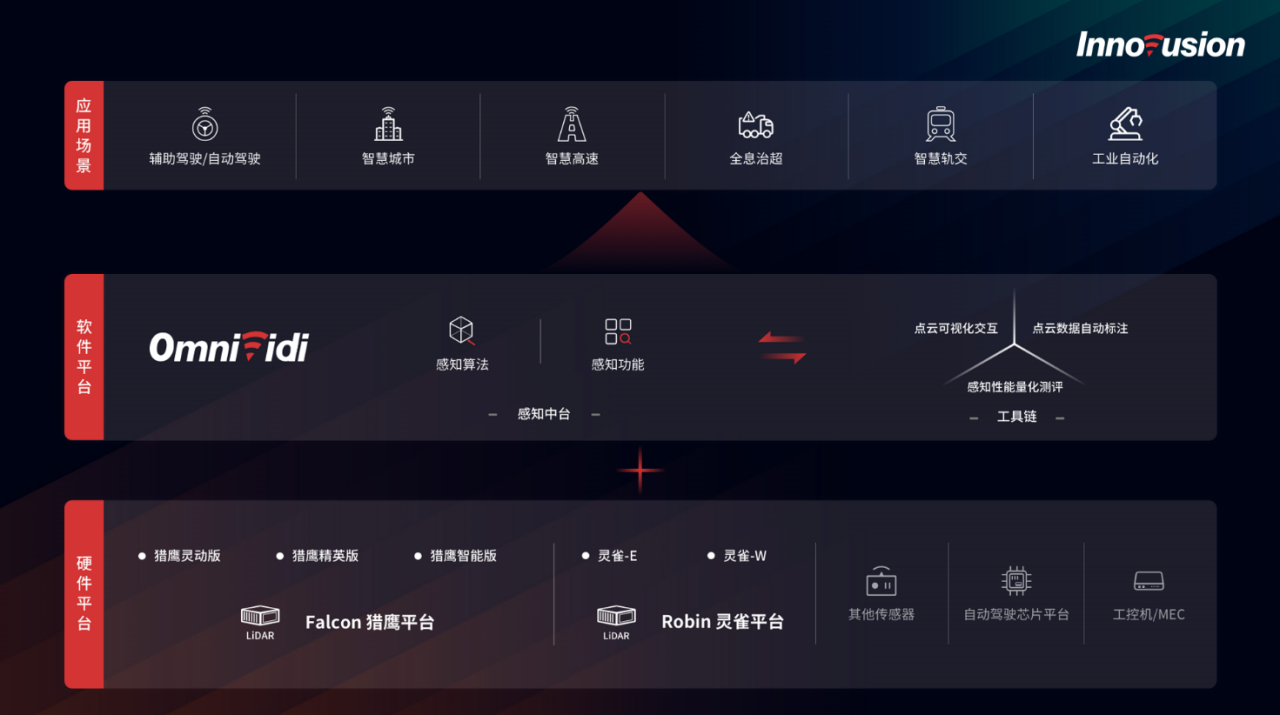 So far, Innovusion has signed strategic partnership agreements with many commercial vehicle partners such as TuSimple, YIKONGzhijia, ZHITU, ZhiJiaTechnology, and DeepWay, jointly promoting the large-scale application of high-performance LiDAR in commercial logistics.
This article is a translation by ChatGPT of a Chinese report from 42HOW. If you have any questions about it, please email bd@42how.com.