On April 18th, the 2023 Ora Ballet Cat was officially launched at a starting price of RMB 149,800 to RMB 179,800. The new car is equipped with 22 warm technology configurations, including the Riding the Wind mode 2.0, heat pump air-conditioning, and V2L external discharge system. The car's color scheme is ink gray with a gentle milk coffee interior. User rights have been upgraded comprehensively.
The upgraded 2023 Ora Ballet Cat is equipped with dual-belt airbags and super large side air curtains. When a collision occurs, the main airbag can fully expand within 25ms, and the double-well design can better stabilize female drivers. The side air curtain is 150mm above the Z-height standard, extending the pressure retention capability to 10 seconds.
The new car is equipped with Riding the Wind mode 2.0, which further upgrades the intelligent algorithm. In case of sudden rain, it can effectively control and reduce the slip of the vehicle on low-adhesion roads, and link to the heated rearview mirror and rear windshield defrosting with one click.
The 2023 Ora Ballet Cat comes with a patented Guardian Mode and is globally publicized. In an emergency, the driver can lightly press the cat button on the side of the seat to simultaneously open the in-car recording and video, and send information such as vehicle positioning and in-car images to five preset emergency contacts' mobile phones.
The new car adds 14 warm technology configurations, partners with KEEP to create meditation mode, introduces cave time experience value-added functions, and adds a short-term residence mode. Pet owners can safely place their pets in the car while going out. The new car also adds electronic child locks, sentinel mode, cartoon intelligent keys, and more.
The 2023 Ora Ballet Cat adds V2L external discharge systems, heat pump air-conditioning, 50W mobile phone wireless charging module, main driver 6-way, and front passenger 4-way power-adjustable seats, and 4-way lumbar support.
In addition, 8 super practical configurations have been added, including electric tailgate, ventilated and heated driver's seat, memory function and welcome function for the driver's seat.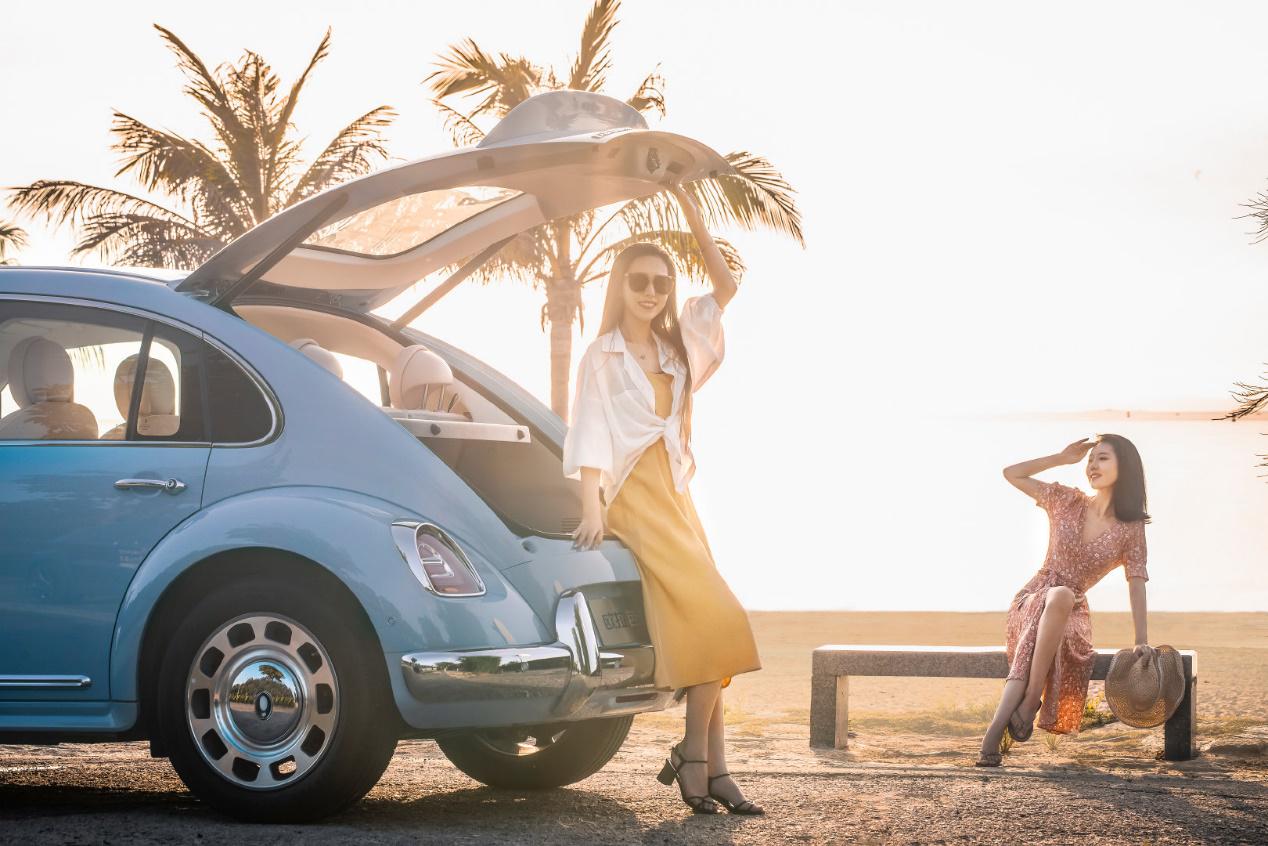 The 2023 Ora catwalk has launched a new Ink Gray exterior color, and the interior has added a milk coffee collision color.
With the launch of the 2023 Ora catwalk, the user rights have been upgraded: "Cherish Gift" provides a 4-year or 150,000-kilometer warranty for the whole vehicle and a lifelong warranty for the three-electric system, with a discount of 5,000 yuan. There are various financial products to choose from, including 0 down payment, 0 interest, and 0 monthly payment; "Love Gift" provides free charging piles and installation services, and gives away the first free maintenance of the new car; "Pet Gift" provides basic flow rate free of charge, and offers 2 years of free entertainment flow. Free roadside assistance during the whole vehicle warranty period; "Surprise Gift" draws 3 pre-order users every week and enjoys a Shanghai Disney 3-day 2-night family travel fund worth 10,000 yuan. Ora's official app and online mini program are now accepting reservations, and you can also go to Ora dealer stores for test drives.
This article is a translation by ChatGPT of a Chinese report from 42HOW. If you have any questions about it, please email bd@42how.com.