In 2023 Shanghai Auto Show, Xiaopeng G6 makes its official debut, which is also the first model equipped with Xiaopeng's "Eagle architecture".
Exterior
According to the previous information released by the MIIT (Ministry of Industry and Information Technology), the core parameters of G6 are as follows:
Three dimensions: Length, width and height are 4,753 x 1,920 x 1,650 mm, and wheelbase is 2,890 mm;

Curb weight: Single-motor version is 1,995/2,000 kg, and dual-motor version is 2,095/2,100 kg;

Tire specifications: Two specifications of 235/60 R18 and 255/45 R20;

Power parameters: The single-motor version is equipped with a 218 kW motor, while the dual-motor version is equipped with a 140 kW front motor and a 218 kW rear motor. Also, the motor is no longer square, but self-developed by Xiaopeng Intelligent Manufacturing Co., Ltd. from Wuhan.
Xiaopeng G6 is exhibited in two colors at this auto show. From the orange color scheme, we can see that G6 will be more oriented towards relatively young consumers compared to G9.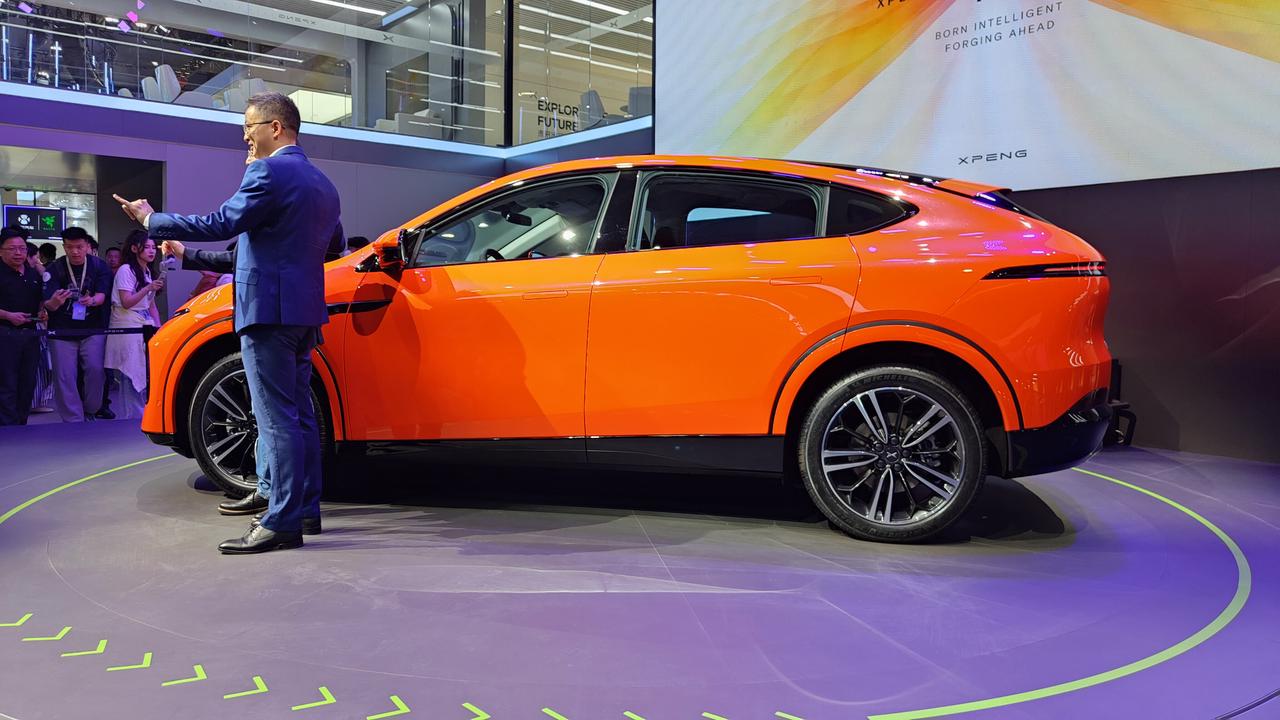 Interior
Compared with other models of Xiaopeng family, G6 has undergone significant changes in the interior. The steering wheel style, split type center console screen and instrument screen, and more leather-wrapped designs all make G6's interior look younger.
Although there are some traces of other models in the design details of the interior of Xiaopeng G6, it cannot be denied that in the overall appearance and the creation of a sense of luxury, Xiaopeng G6 has already made a significant improvement compared to other models in the family.
Final Words
Finally, let's talk about the "Fuyao Architecture" that Xiaopeng announced a few days ago. This architecture is an integration of all of Xiaopeng's new technologies, and Xiaopeng hopes to improve development efficiency, reduce research and development costs, and achieve stronger product competitiveness through this architecture.
The data shown by Xiaopeng officials at the event was that the R&D cycle of new car hardware was shortened by 20%, and the generalization rate of architecture components reached 80%. On the software side, the overall R&D cost of the vehicle was reduced by 50%, the iteration cycle of intelligent experience was shortened by 30%, and the OTA speed was increased by 300%. In terms of the three electric systems, the 800V electric drive system + 3-4C ultra-fast charging + X-HP thermal management system will become standard. We have already experienced the power of this system on the G9 model, with super solid endurance (SUV achieving sedan-level power consumption) and the fastest charging speed among mass-produced models. Xiaopeng may be slower, but it is more advanced in technology. In terms of intelligence, X-EEA electronic and electrical architecture + XNGP advanced driver assistance system + Xmart OS vehicle system are the core.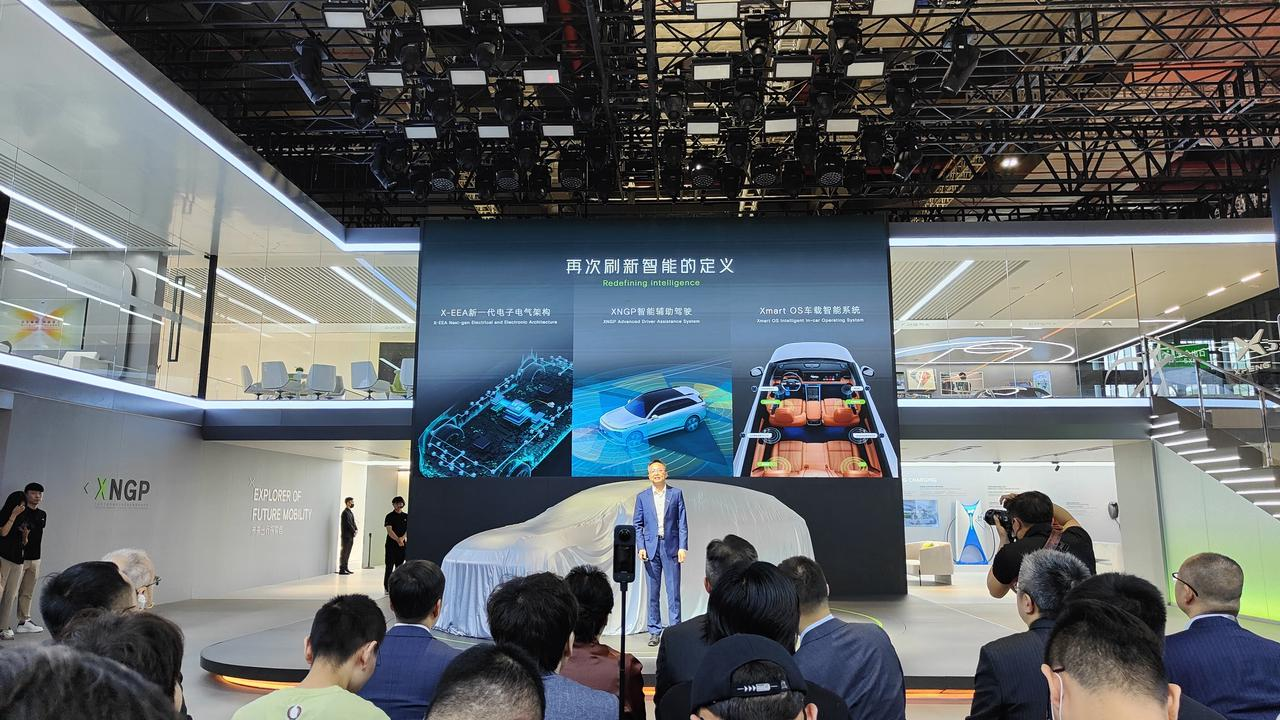 In fact, X-EEA electronic and electrical architecture has already been used on Xiaopeng G9. You can understand this architecture as our country's high-speed rail network, which not only connects various regions very finely, but also has high speed, large transmission volume, and good infrastructure. XNGP's existing hardware is basically the last generation before achieving autonomous driving in Xiaopeng's view. From the current progress, Xiaopeng is indeed the fastest, with China's first and only mass-produced BEV perception algorithm. Xiaopeng's goal is to take over 1,000 km on highways in 2023, and 100 km on city roads in 2025, in autonomous driving scenarios.
The behind-the-scenes team behind Xiaopeng Motors includes a development team of 2,000 people and an intelligent computing center with 600 PFLOPS.
Xmart OS is also a universal development platform, reducing cockpit software adaptation costs by 85\%, shortening the development cycle of voice synthesis by 50\%, and reducing the cost of voice dialog by 50\%. Xiaopeng has always insisted on equipping all of its vehicles with the new Xmart OS, and the ADAS system has been standard since the G9.
As for the car body, the core features include a front and rear integrated aluminum die-casting + CIB battery body integration + compatibility with multiple suspension systems.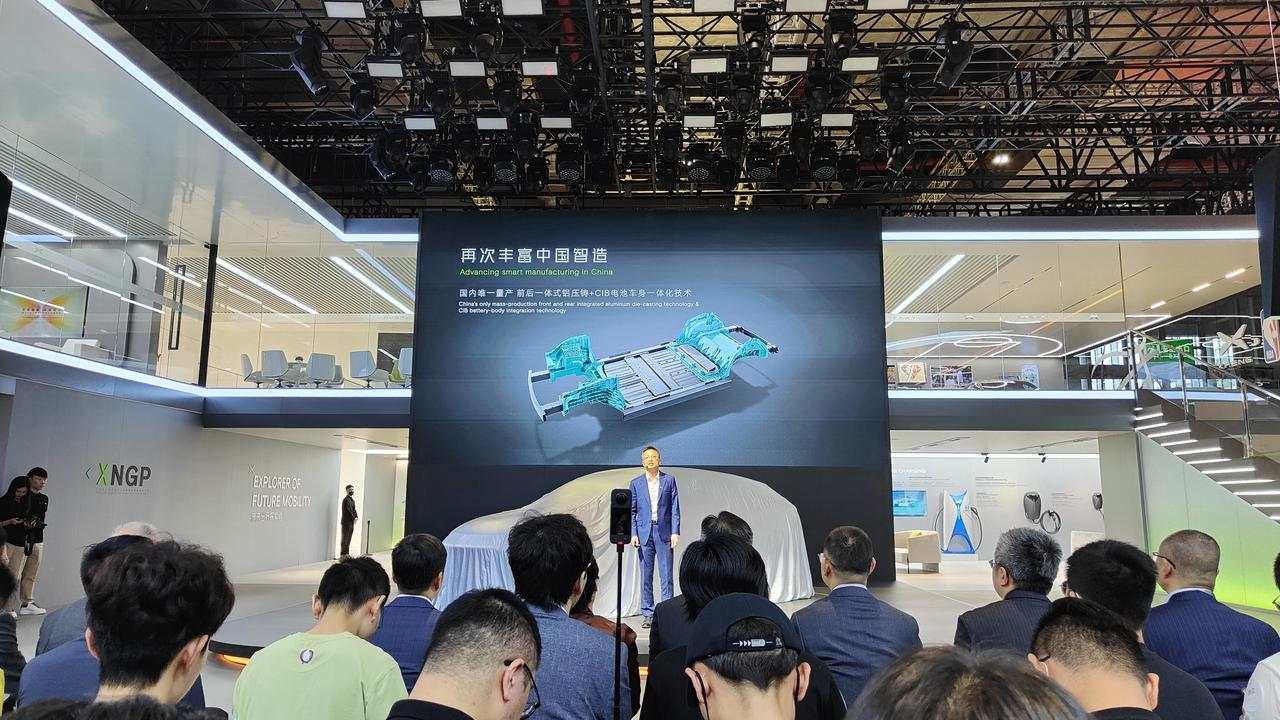 He Xiaopeng said that the CIB battery body integration is designed with the highest standards of the three mainstream safety markets in China, Europe, and North America, in order to capture the global market in the future.
Live photos from the Auto Show
At this year's Shanghai Auto Show, the silver-gray version of the Xiaopeng G6 was also showcased. See the live photos below: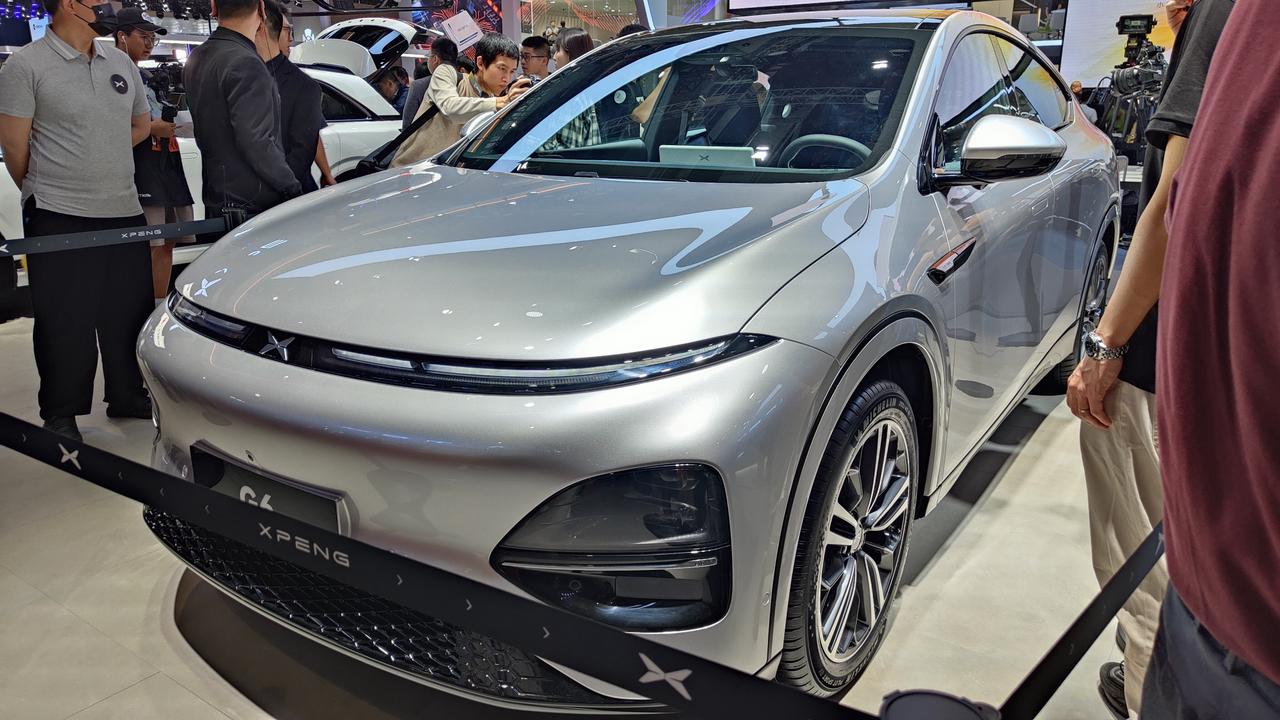 This article is a translation by ChatGPT of a Chinese report from 42HOW. If you have any questions about it, please email bd@42how.com.