On April 18th, Yangwang Auto unveiled its products U8, U9, and Yangwang Architecture at the Shanghai Auto Show. Yangwang U8 officially opens for pre-sale with two versions: luxury and off-road player. The official pre-sale price is 1.098 million yuan.
Yangwang U8 is based on two self-developed core technologies, Yi Sifang technology and Yunnian-P intelligent hydraulic body control system. Yi Sifang technology can achieve extreme stability, emergency floating, turning in place, and agile steering, and U8's maximum power output exceeds 1,100 horsepower with the fastest acceleration time of 3.6 seconds per one hundred kilometers. The Yunnian-P system can achieve high autonomous adjustment. The total adjustment stroke of the Yangwang U8 suspension is 150mm, with a maximum water wading depth of 1,000mm. Yunnian-P has three-level stiffness adjustment and damping support for continuous adaptive adjustment to cope with different road conditions.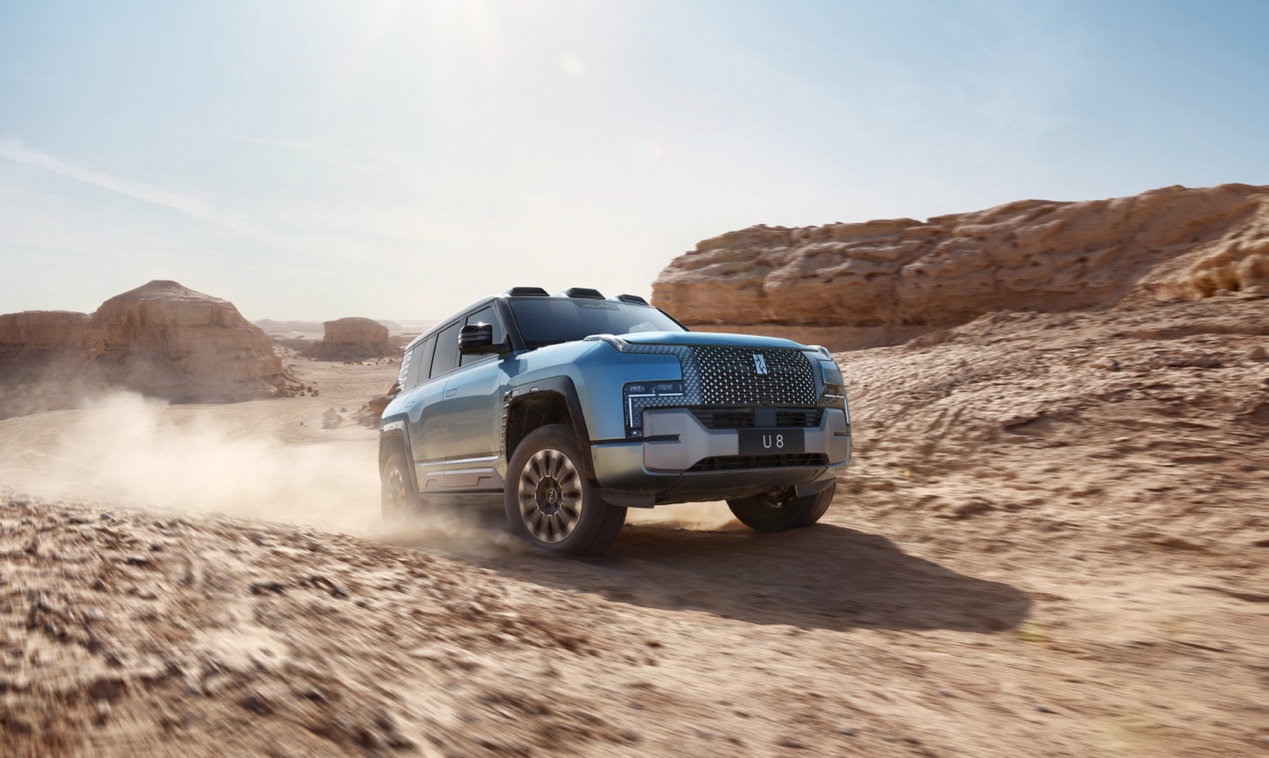 Yangwang U8 also supports practical scenario functions such as four-wheel drive, one-click leveling, super-high lifting, and height adaptation. The RTI slope driving index of Yangwang U8 reaches 600. Meanwhile, the new car is equipped with 17+1 driving modes, including 17 specific road conditions modes, and custom mode, which can intelligently recognize and adjust the terrain and road conditions.
In terms of battery life, U8's longest CLTC comprehensive endurance mileage reaches 1,000km. The new car is equipped with blade batteries, which can ensure pure electric endurance mileage of more than 180km under the CLTC working conditions and support 110kW DC fast charging. Quick charging from 30%-80% only needs 18 minutes. Yangwang U8 also supports VTOL external output function, and the maximum discharge power reaches 6 kW.
In terms of appearance, the new car's body is square, matched with interstellar crossing headlights. In addition, the roof detection system, D-pillar energy tower, and other detailed designs enhance the intelligent interaction experience between people and vehicles.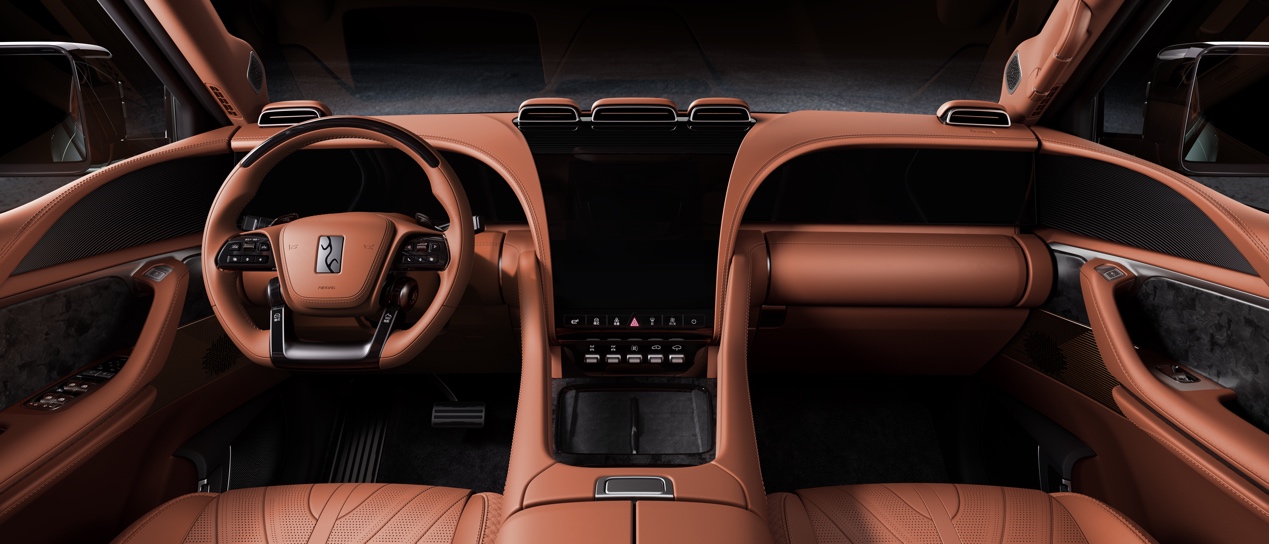 In terms of interior design, Star Ring Cockpit of the Yngwie U8 provides a hugging feeling by using multiple curves. The 12.8-inch Galaxy curved screen breaks the limitation of interior design caused by traditional straight screens. The car-class curved OLED central control screen is selected based on real human body data modeling with a 37° inclination angle.
Looking up, the U8 has a wheelbase of 3,050mm, providing comfortable space for both front and rear passengers. Additionally, it is equipped with an intelligent adjustable seat that actively supports the waist wing based on real-time road conditions.
The U8 is equipped with the Evidence series of Hi-End audio system, starry rhythm skylight, active fragrance and other configurations, matched with U8's NVH quality. In terms of intelligent cockpit, the Yngwie U8 adopts an open ecosystem, multi-sound zone interaction between people and vehicles, 70-inch AR-HUD and other functions.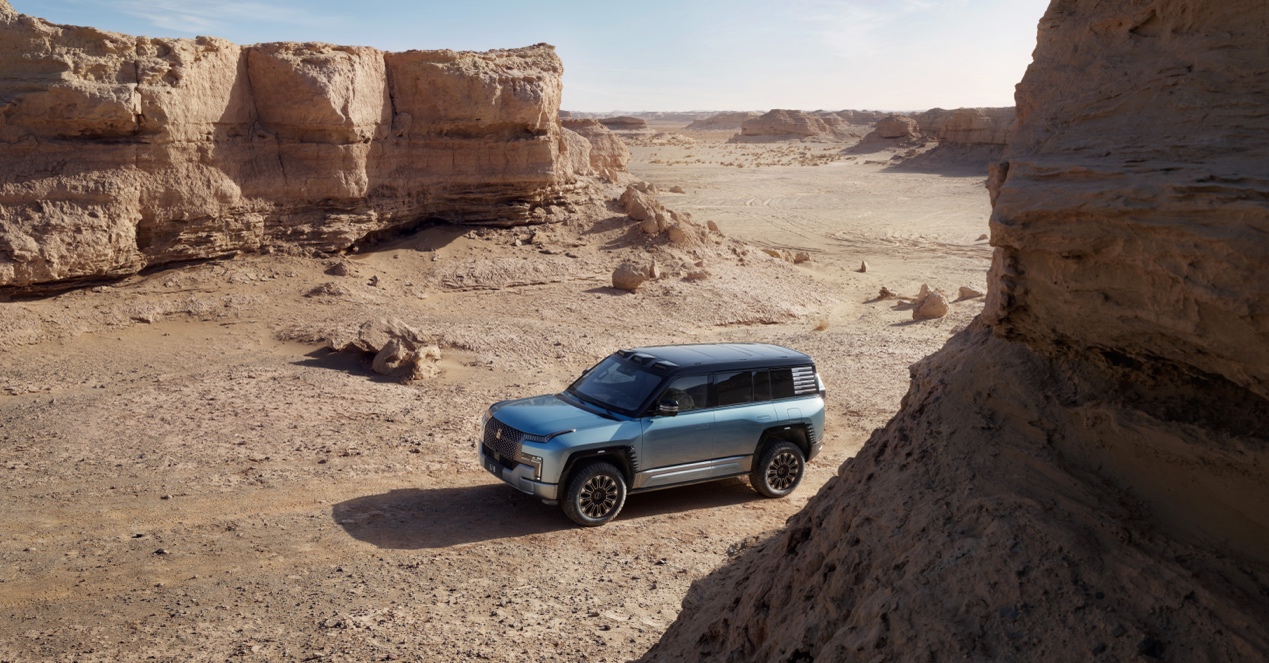 Yngwie U8 provides luxury and off-road player version models, with added features such as 22-inch forged wheels, electric retractable side steps, and five-screen linkage. The five-screen linkage supports family and friends in sharing movies and navigation between the front and rear seats.
Meanwhile, the U8 luxury version is equipped with an advanced intelligent driving assistance system, with a total of 38 high-precision sensing elements including 3 LiDARs, 5 millimeter wave radars, 14 ultrasonic sensors, and 16 cameras.
The U8 Off-road Player version matches the hot management system, adds AT tires, night vision systems, roof racks, and water wading hoses, among other off-road configurations. Additionally, it is equipped with in-car satellite communication. The U8 Off-road Player version can also be fitted with an on-board drone system. To reserve more space for customization, some intelligent hardware is reduced in the U8 Off-road Player version.
The Yngwie U8 luxury version will begin official delivery in September of this year, and the Yngwie U8 Off-road Player version will start delivery at a later time.
The brand-new appearance of U9 was officially unveiled at the press conference. It continues the family design language and features a star-crossing headlight. The side lines of the car body are flexible and the rear adopts a large diffuser, a rear spoiler, a shark fin, and an aerodynamic design.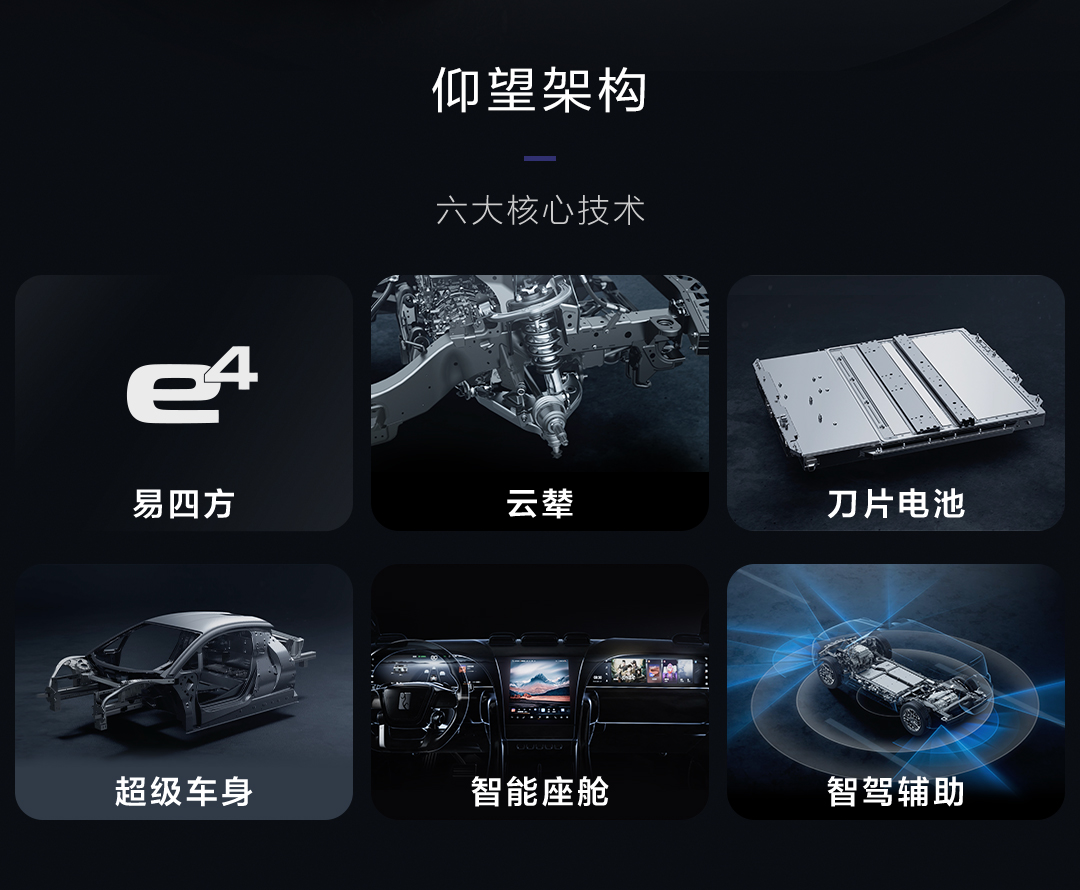 At the press conference, the Ucar architecture was officially announced, which covers six core technologies: EasyFour, YunNian, Blade Battery, Super Body, Intelligent Cabin, and Intelligent Driving Assistance. The U8 and U9 models are both born under the Ucar architecture.
This article is a translation by ChatGPT of a Chinese report from 42HOW. If you have any questions about it, please email bd@42how.com.