On April 18th, Chery's high-end brand, Stardust Motors, unveiled its new STERRA series at the Shanghai Auto Show, including two new vehicles, STERRA ES and STERRA ET, the debut of Chery's third-generation hybrid technology YAO GUANG C-DM, the first extended-range electric vehicle model LANYUE REEV, as well as the E0X electric platform and hybrid architecture C-DM.
The first car model of STERRA, STERRA ES, will be launched in the 4th quarter. The new car is equipped with air suspension and CDC continuous variable damping suspension system, claiming a range of over 700 km and 150 km range with a 5-minute charge, and an electric consumption of 12 kWh/100 km.
It comes from the latest R&D of Chery Group's E0X electric platform, featuring technologies such as gigabit Ethernet and decoupling full-stack control. The sedan model STERRA ES and SUV model STERRA ET are the first models to be equipped with it.
The appearance of the mid-to-large pure electric sedan, STERRA ES, is inspired by butterflies, with horizontally-connected large lamps combined with ISD intelligent light interaction forming the butterfly concept. In terms of body size, STERRA ES is nearly 5 meters in length, nearly 2 meters in width, and has a wheelbase of nearly 3 meters.
In addition to the two new cars of STERRA series, YAO GUANG C-DM and LANYUE REEV also made their debut at this auto show. As the first vehicle of Chery's third-generation hybrid technology, YAO GUANG C-DM will be launched in the second half of 2023. The new car is equipped with the latest combination of the fifth-generation ACTECO 1.5TGDI hybrid-specific engine and three-gear DHT. The engine's maximum power is 115 kW, peak torque is 220 N·m, and the thermal efficiency is 44.5%. The drive motor has a maximum power of 165 kW, peak torque of 390 N·m, and can achieve a maximum range of over 1300 km.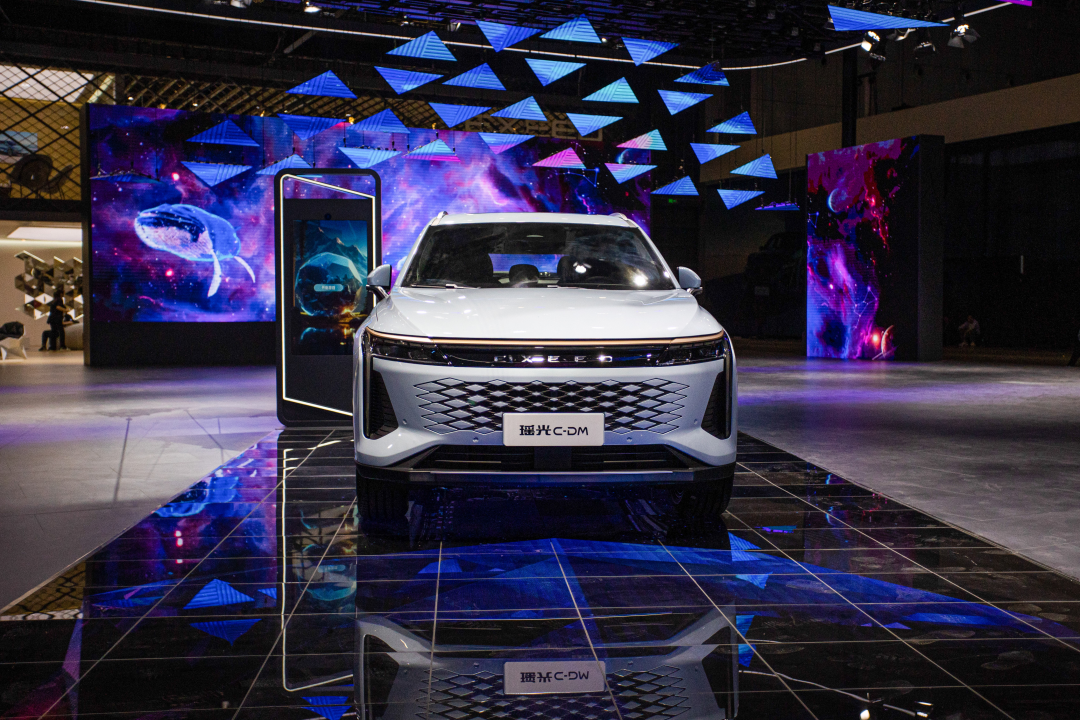 The REEV model named "Lan Yue" also made its debut at this auto show and will be launched in the fourth quarter of 2024.
This article is a translation by ChatGPT of a Chinese report from 42HOW. If you have any questions about it, please email bd@42how.com.