From April 18th to 27th, Porsche presented many new cars at the 20th Shanghai International Automobile Industry Exhibition. The booth showcased a total of 13 models, including the new Cayenne facelift, Vision 357 concept car, new 911 Dakar, Taycan, and Taycan Cross Turismo.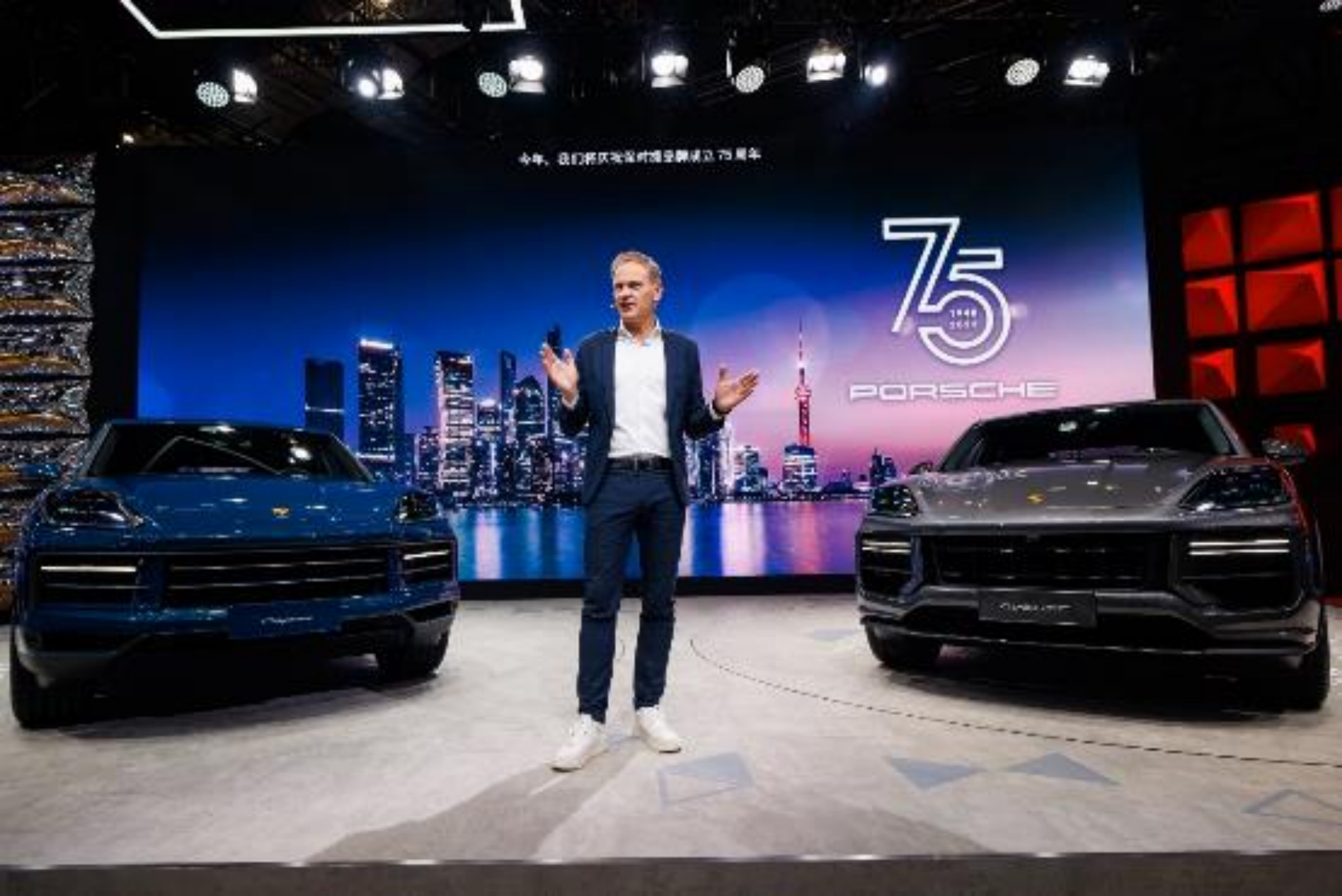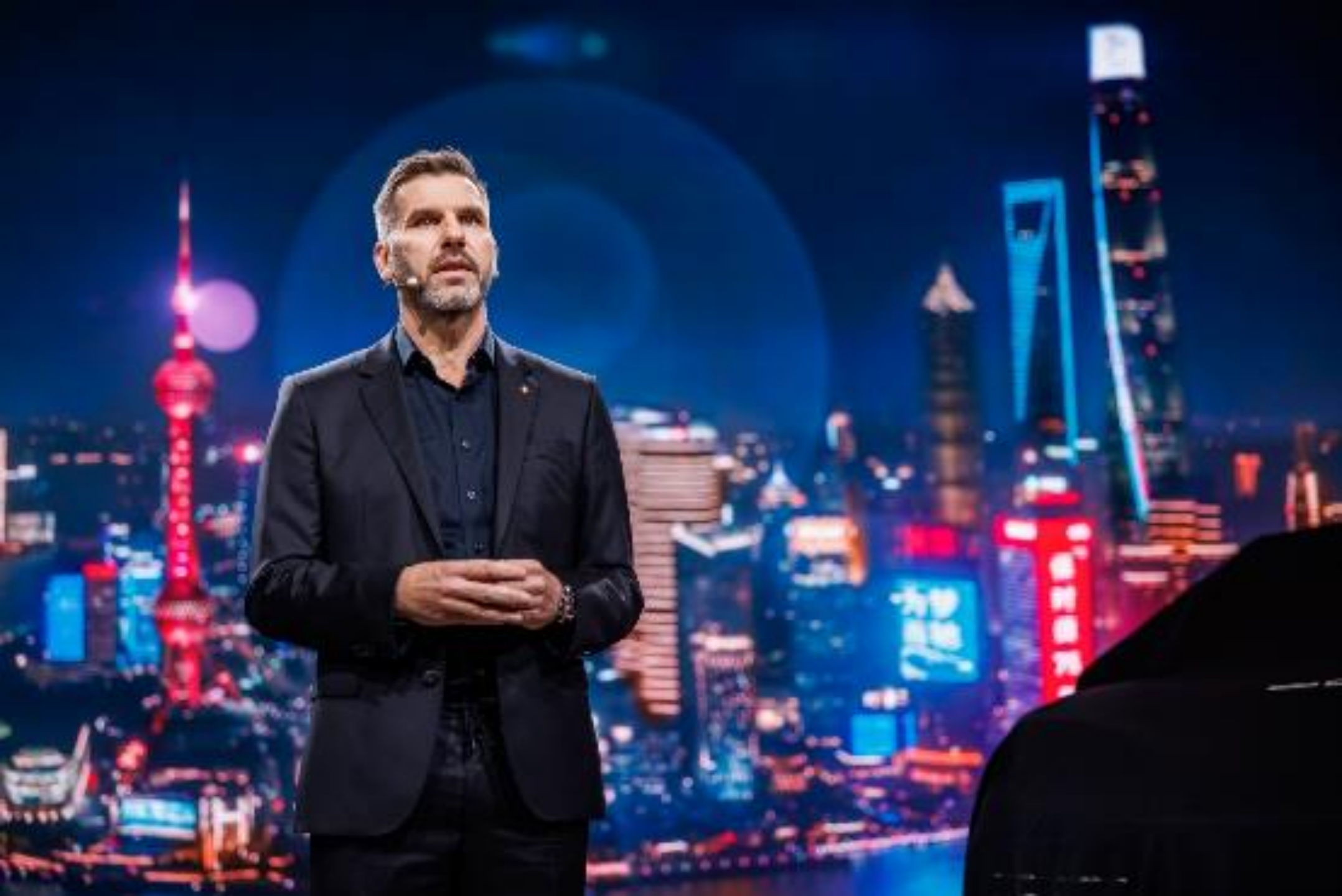 The new Cayenne, based on the third-generation model, had its global debut at the Shanghai Auto Show. The new car adopts an all-digital display and control concept, chassis technology, lighting technology as well as enhanced engine performance. Five new cars were launched synchronously for pre-sales in the Chinese market, covering three power versions of Cayenne, Cayenne E-Hybrid and Cayenne Turbo GT, as well as two body styles- SUV and Coupé.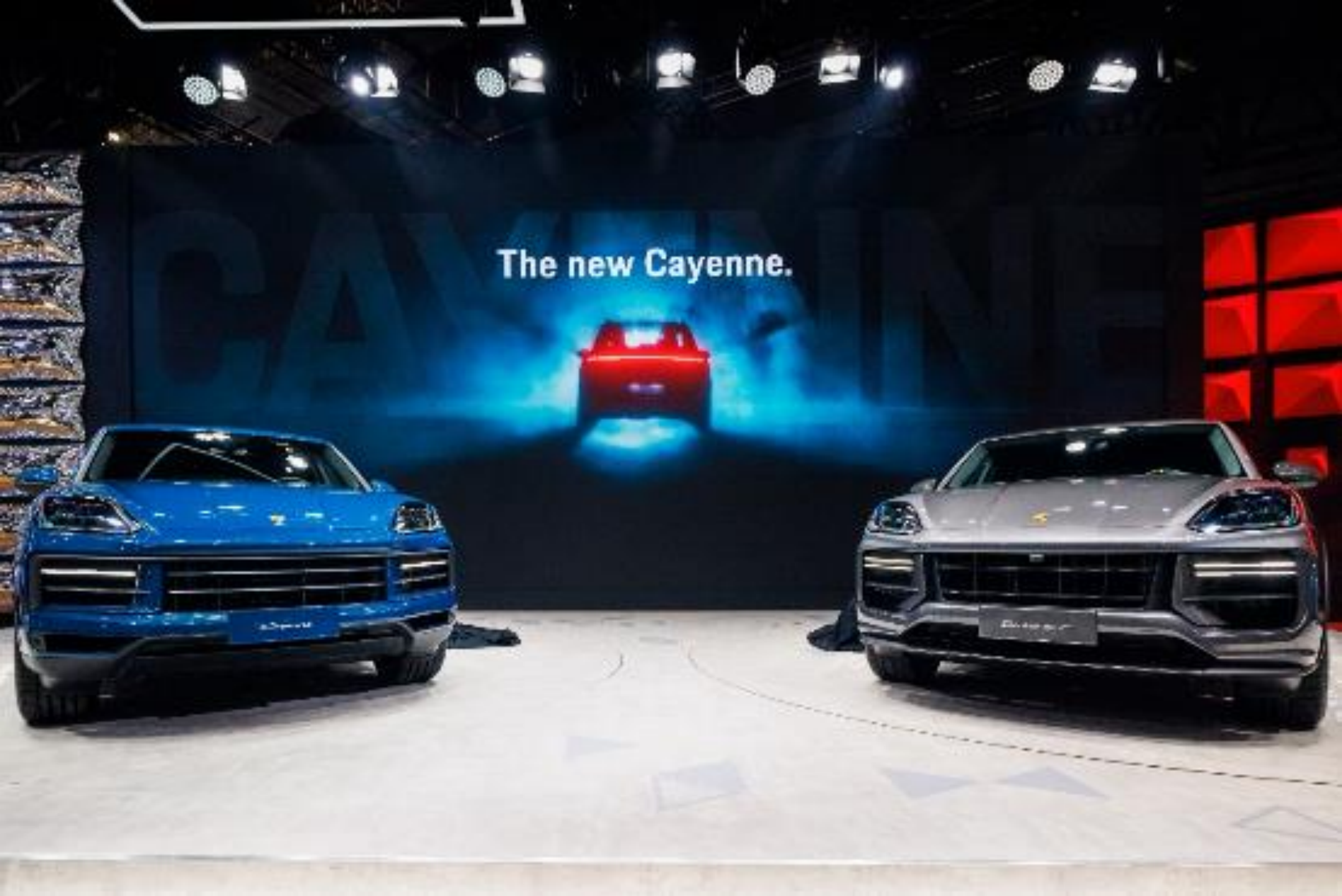 Porsche pays tribute to the brand's starting point 356 "No.1" Roadster with the Vision 357 concept car. The new car retains classic design elements, featuring round headlights and a windshield design that creates a surround feeling through the black A-pillars. However, the round headlights use a four-point light-emitting set and completely integrate with the body. At the same time, the new car emphasizes low wind resistance. In terms of power, the car is based on the 718 Cayman GT4 RS and is equipped with a 4.0-liter horizontally opposed six-cylinder naturally aspirated engine with a maximum output power of 368 kW (500 PS) and can use eFuel synthetic fuel.
In the "Driven by Dreams" theme area, a series of two-door sports cars were displayed: 911 Dakar, 911 Targa 4, and customized Porsche 718 Boxster GTS. The 911 Dakar appeared in two models painted in shadow green metallic and equipped with Rallye design components.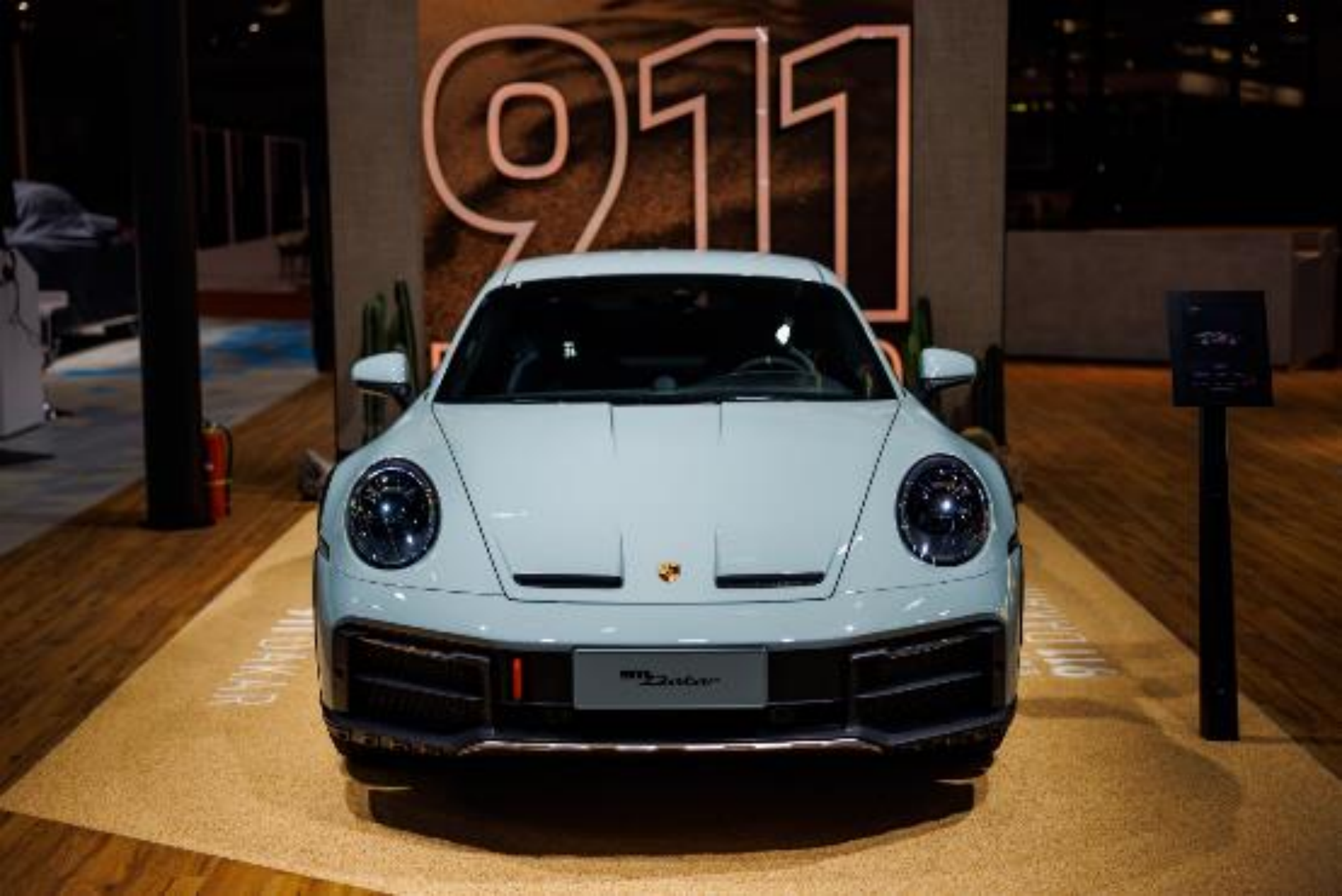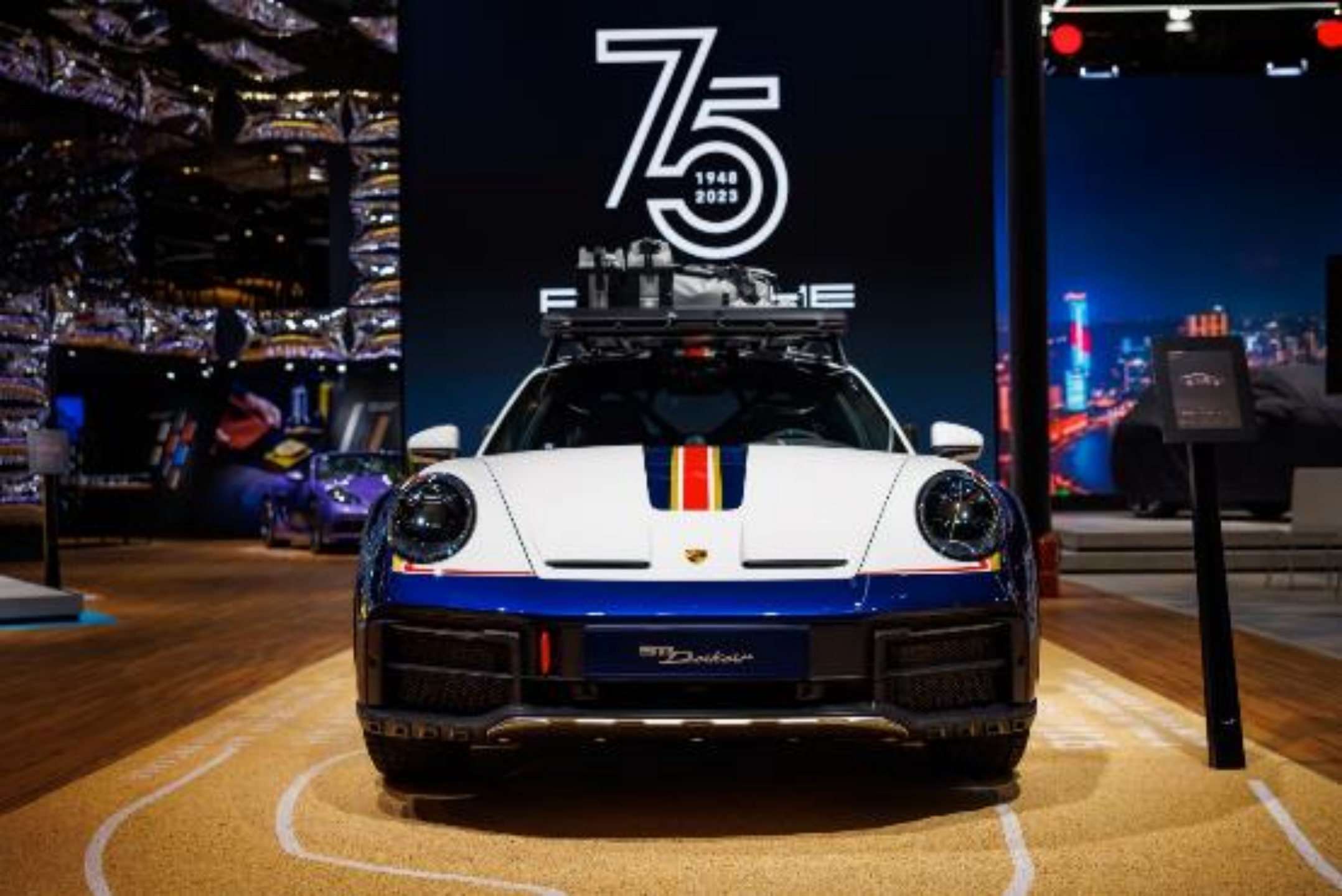 Taycan is the first all-electric Porsche model series. This time, Taycan Cross Turismo is also being exhibited, which is designed based on the original Taycan. For instance, all models in the series come standard with all-wheel drive and adaptive air suspension. The new chassis technology has expanded the driving range of the all-electric sports car to highways, race tracks and off-roads. At the same time, in terms of appearance, special designs have been made for features like wheel arch trims and side skirts. Additionally, the vehicle also offers more spacious rear seating and luggage compartment space.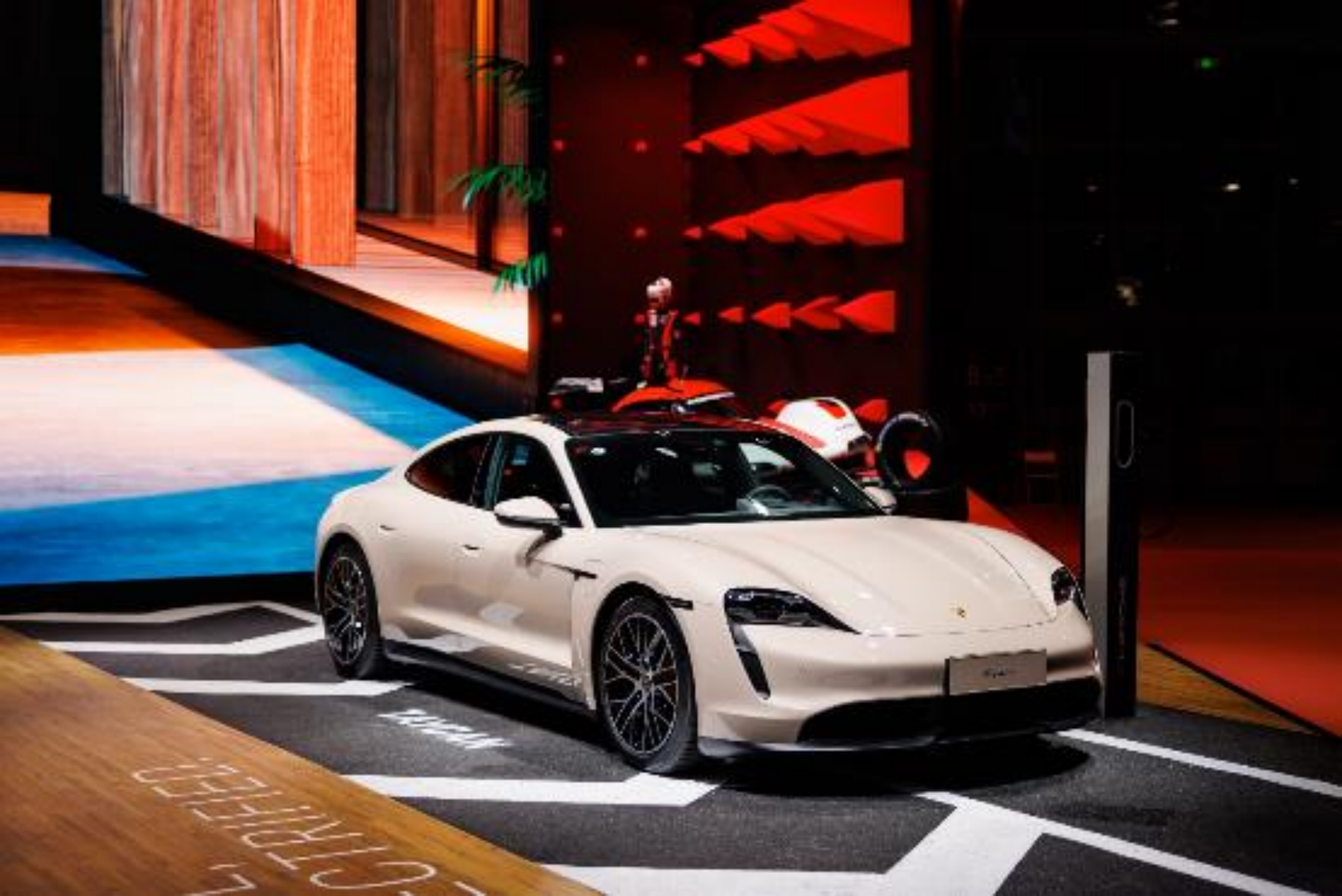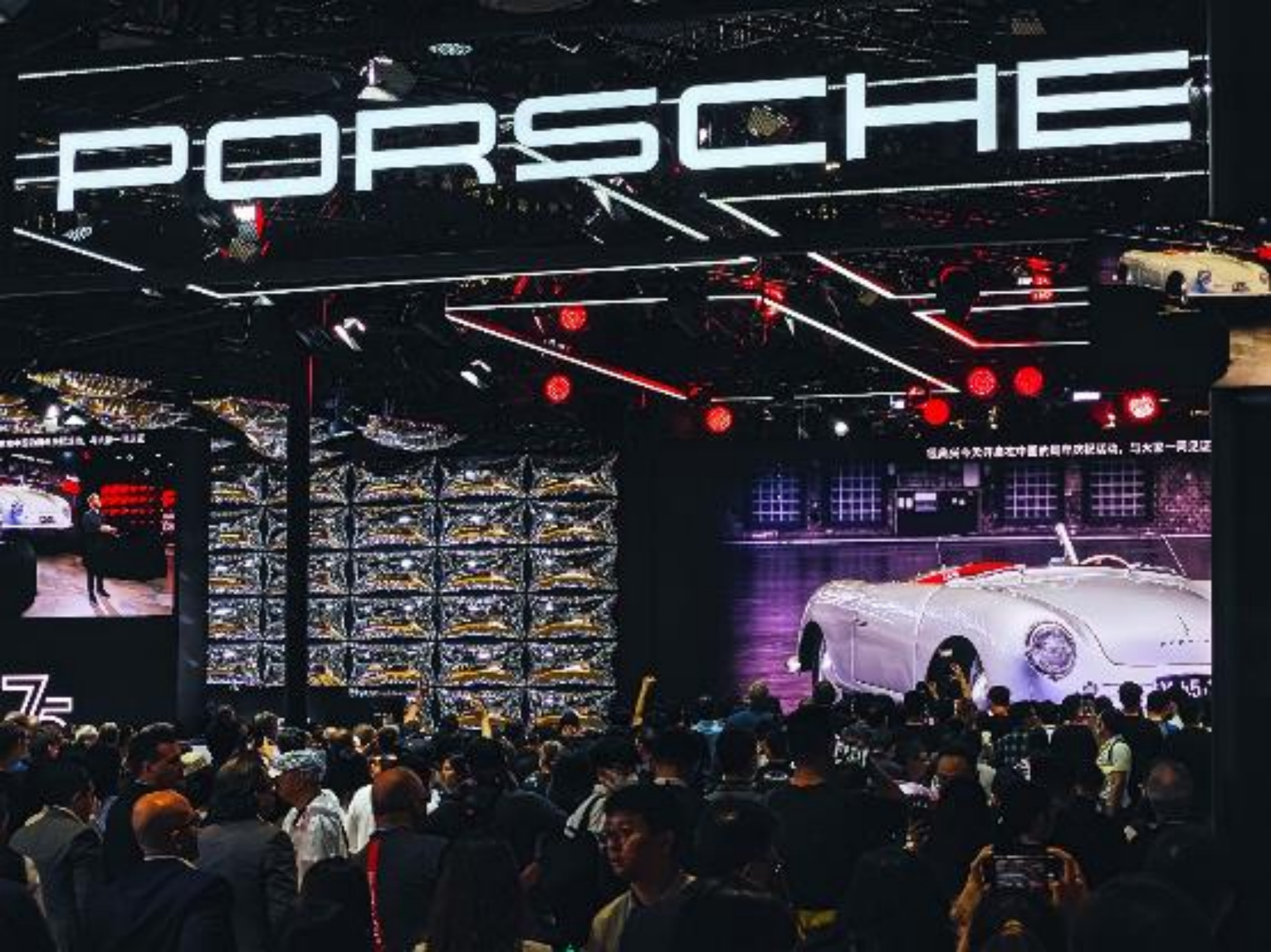 Porsche's booth at the Shanghai Auto Show is located at Hall 8.1, booth 8A07.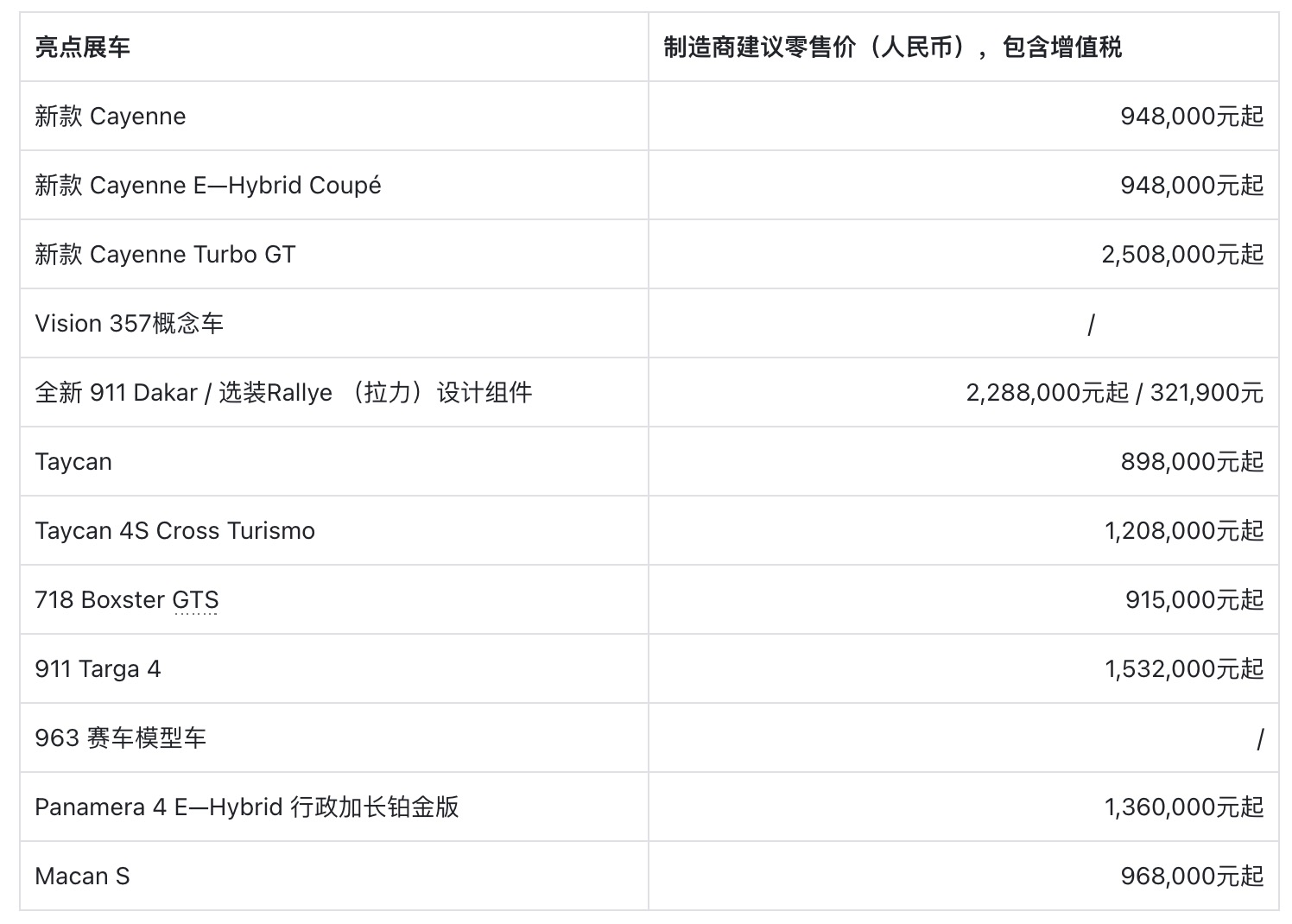 This article is a translation by ChatGPT of a Chinese report from 42HOW. If you have any questions about it, please email bd@42how.com.