On April 12th, 2023, the interior official pictures of BYD Seagull were officially released. Last month, spy shots of the Seagull interior had already been exposed. The car is a new small pure electric vehicle of BYD Ocean Network, which will be built based on e-platform 3.0 technology. Its price is expected to be between 80,000 and 100,000 yuan, positioned lower than the Dolphin. In addition, the new car will make its official debut at the Shanghai Auto Show and is expected to be launched in April.
From the interior point of view, the overall design of the new car still follows the style of the BYD Dolphin, except for the changes in the air conditioning vent, other places remained basically consistent. The three-spoke steering wheel, 5-inch instrument panel, and 10.1-inch central control screen are all retained. In addition, the central channel area will be equipped with wireless charging function for mobile phones.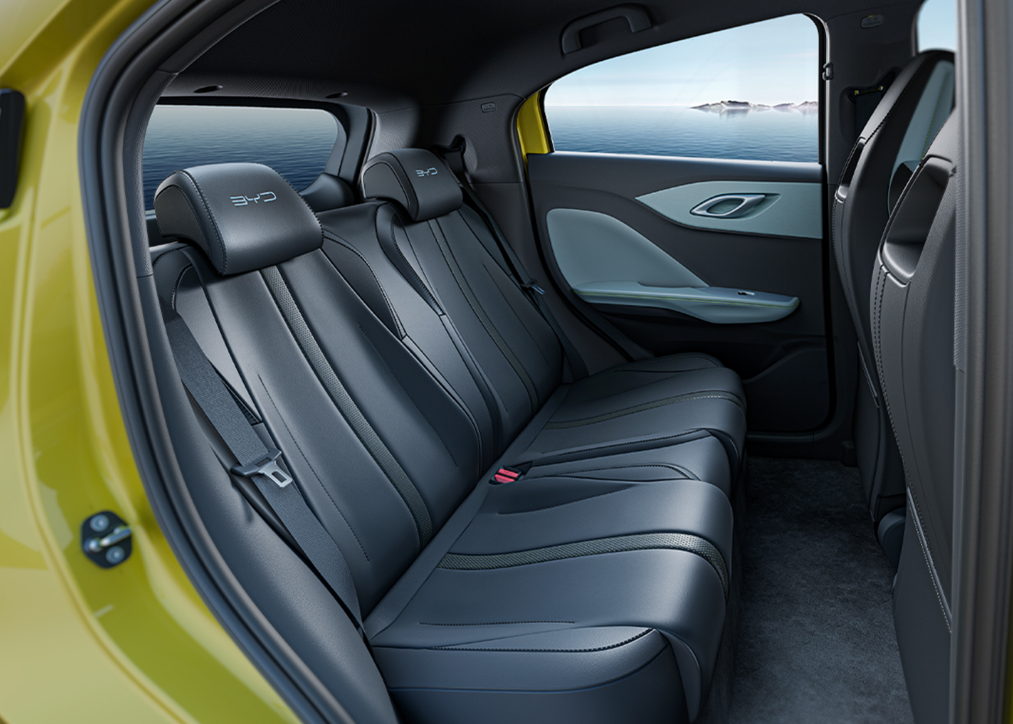 We can also see that the legroom of the rear seats of the new car is relatively spacious, but in terms of lateral space, it seems more suitable for 2 passengers.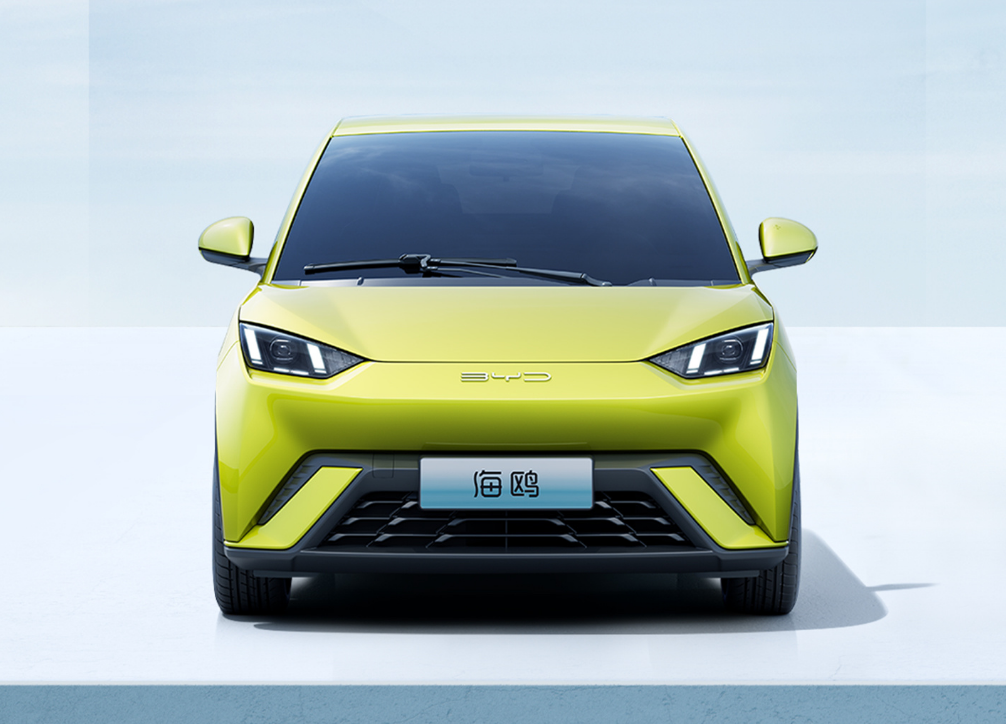 The length, width, and height of the new car are 3,780 × 1,715 × 1,540 mm, with a wheelbase of 2,500 mm. Looking back at the appearance, BYD Seagull adopts a simple and plain design language, with smooth overall lines and traditional-style door handles. The front face is made up of slender headlights and trapezoidal grilles, and the wheels adopt a five-spoke style with white decorative strips.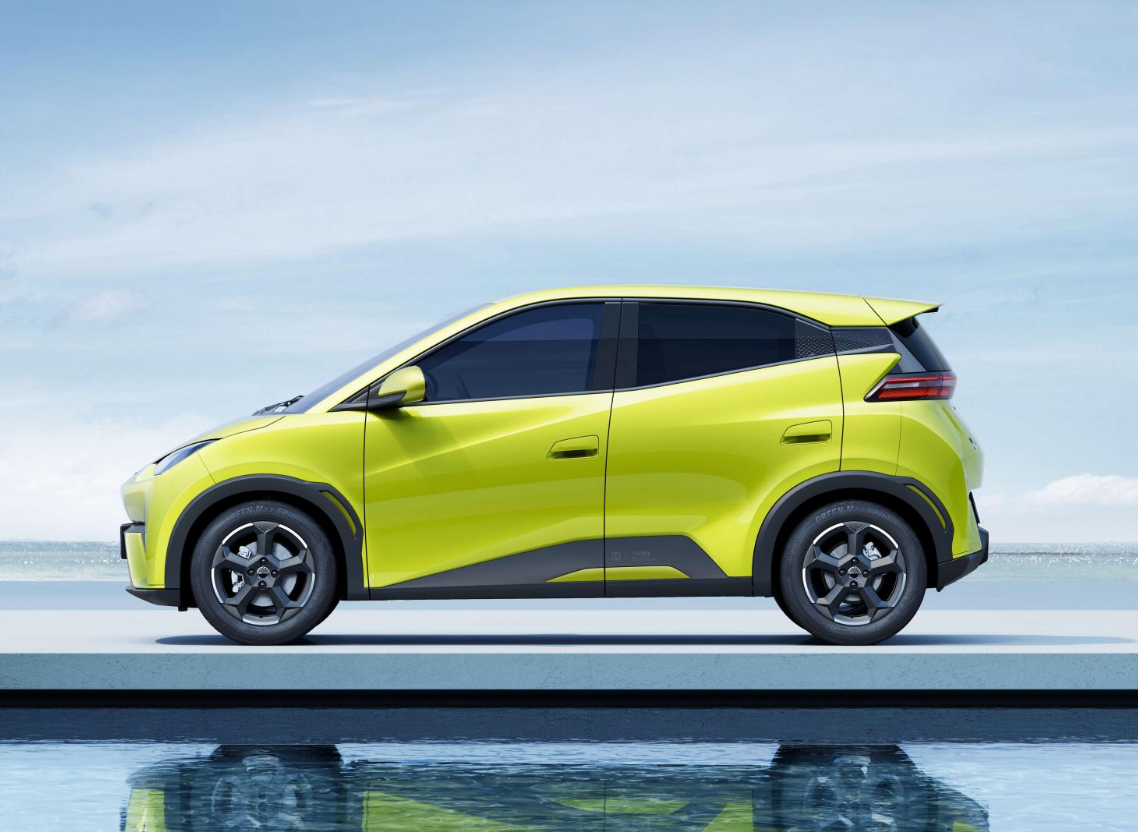 From the side view, the new car features a suspended roof design, and the waistline rises from front to rear, complementing the door panel lines and outlining a seagull flight posture, making it more dynamic.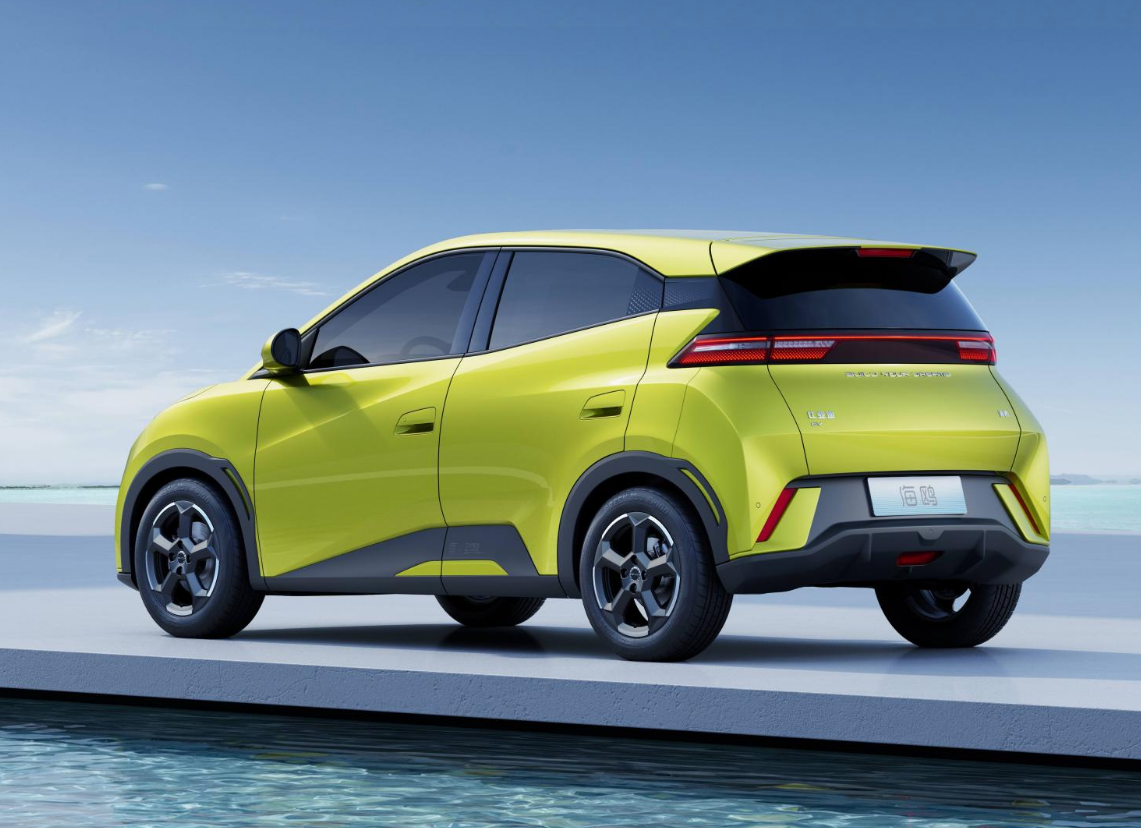 The design of the rear of the car is simple and low-key, with through-type taillights and a rear bumper shape that echoes the front of the car. In addition, the new car is equipped with a large-size airfoil and diffuser.
In terms of power, it is currently known that the new car will be equipped with a permanent magnet synchronous drive motor with a model number of TZ180XSH, with a maximum power of 55 kW.
This article is a translation by ChatGPT of a Chinese report from 42HOW. If you have any questions about it, please email bd@42how.com.