BYD Ocean Web will bring two new cars at this year's Shanghai Auto Show, one is BYD Ocean Gull, and the other is a medium-sized car in the warship series, which is expected to be named Destoryer 07.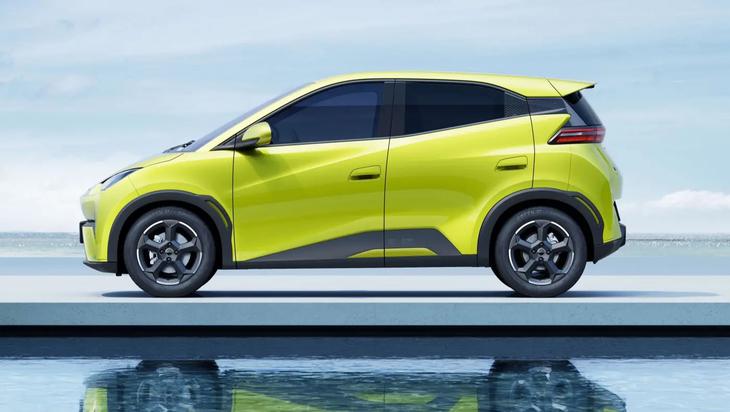 The brand-new medium-sized car is expected to be named Destroyer 07. The new car has a slender body proportion, and the back adopts a tailback design, presenting the characteristics of the ocean web after the taillights are lit. The new car is expected to maintain consistency with the Escort 07 in power, and will launch DM-i and DM-p models, equipped with a 1.5T engine. DM-i model is equipped with a single 145kW motor, while DM-p model will be equipped with dual motors, and the maximum total power will be increased to 295 kW.
BYD Ocean Gull is a brand-new pure electric compact car from the Ocean Web, which will be based on the e-platform 3.0 technology. The expected price is between 80,000-100,000 RMB, and the positioning is lower than the Dolphin. The overall appearance of the new car is angular and masculine. In terms of body size, the length, width, and height of the new car are 3,780 × 1,715 × 1,540 mm, and the wheelbase is 2,500 mm.
The overall interior of the new car creates a state of seagull spreading its wings in flight, but it is basically the same as the Dolphin. Except for changes in the air outlet of the air conditioner, the three-spoke steering wheel, 5-inch instrument panel, and 10.1-inch central control screen can all be retained.
In terms of power, the new car will be equipped with a permanent magnet synchronous drive motor, with a maximum power of 55 kW and a maximum torque of 135 N·m. In terms of endurance, it is equipped with blade batteries and will provide two different endurance versions, with respective driving ranges of 305 km and 405 km, and corresponding battery capacities of 30.08 kWh and 38.88 kWh respectively.
This article is a translation by ChatGPT of a Chinese report from 42HOW. If you have any questions about it, please email bd@42how.com.