Recently, the Great Wall Cannon officially revealed its lineup for the 2023 Shanghai Auto Show. The Shanhai Cannon PHEV, Shanhai Cannon HEV, and the first model based on the Great Wall 6 X 6 Super Off-Road platform will debut at the Shanghai Auto Show, and the 2023 passenger Cannon will also be launched.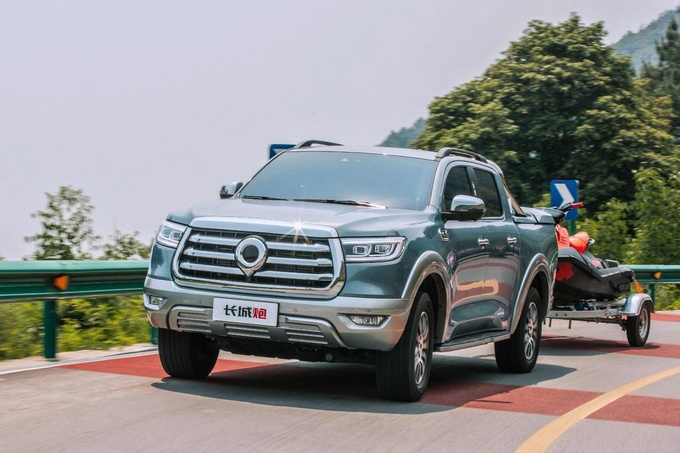 The Great Wall Cannon will be the first to adopt the 6 X 6 Super Off-Road platform technology, equipped with "3 axles, 6-wheel drive, and 5 lockers." The Shanhai Cannon PHEV and HEV are expected to be new energy versions built upon the Shanhai Cannon, with minimal changes in other aspects.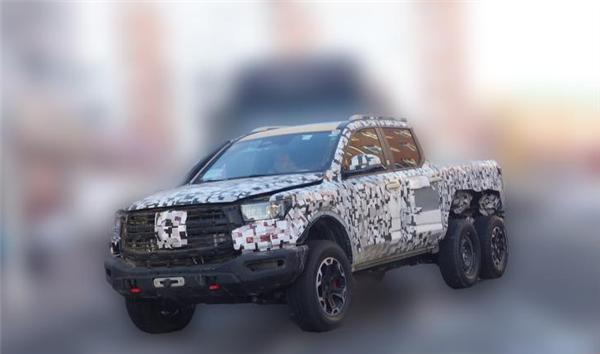 From previous spy shots, the vehicle's exterior design features the overall family design style, with the front face likely similar to that of the Shanhai Cannon, and an air intake visible on the A-pillar. The cabin interior space is expected to be considerable, with a body longer than standard models due to the added rear axle, resulting in a deeper cargo area for loading larger items.
The interior design largely maintains the Shanhai Cannon's style, with a seemingly smaller central control screen size. Simultaneously, the multi-function button layout on the steering wheel is closer to that of the Tank 300. Notably, the new vehicle has a vivid color scheme.
As for the powertrain, there is no accurate information currently available. It is anticipated to be equipped with a 3.0 T V6 engine, matching a 9-speed automatic transmission and potentially including a 48-volt mild hybrid system, similar to the previously unveiled Shanhai Cannon.
This article is a translation by ChatGPT of a Chinese report from 42HOW. If you have any questions about it, please email bd@42how.com.