On April 7th, Chery officially held Chery New Energy Night, announcing the full transition of all brands under its umbrella to new energy, while simultaneously launching new brand iCAR and new series Star Epoch under the Exeed brand.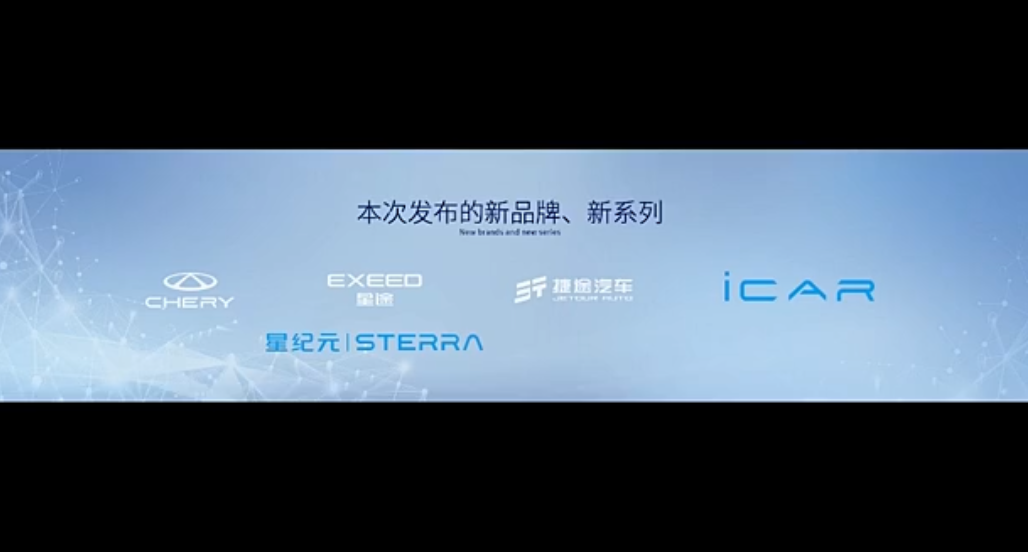 iCAR, Chery's new brand for the electrification and intelligent era, will carry the top technologies of the Chery Group.
Star Epoch is not a new brand but rather a product lineup under the Exeed brand.
In addition to brand new brand and product series, Chery also officially released its super hybrid platform and high-performance electric platform E0X under the Mars architecture.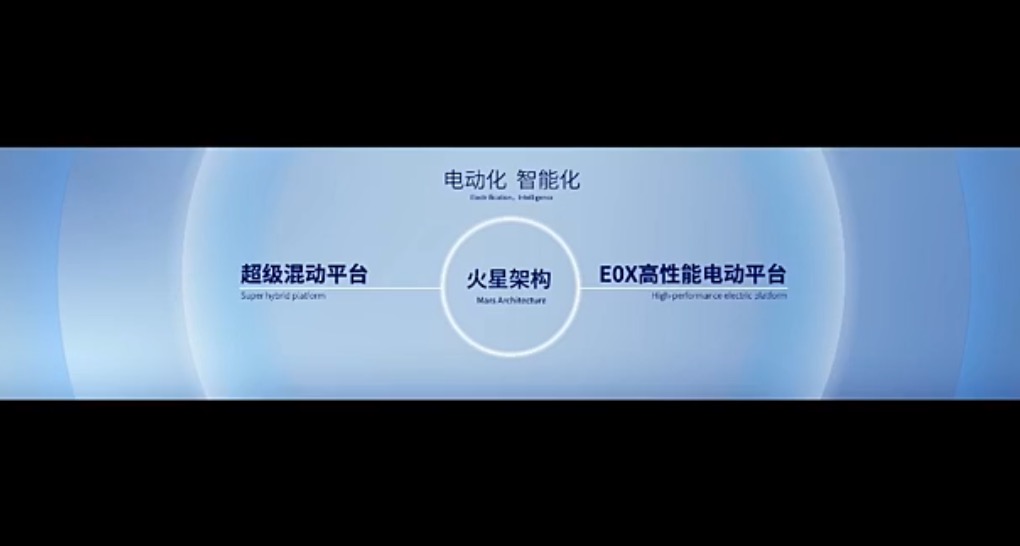 On the hybrid technology side, Chery officially released a single-speed transmission, with only Chery and BYD currently possessing this technology in the industry. Also under the hybrid architecture, there is a three-speed DHT transmission.
Chery presented a set of data for their super hybrid: with a large battery plan, the four-wheel-drive model can accelerate from 0-100 km/h in as fast as 4.26 seconds, achieve a pure electric range of 165 km, a combined range of over 1,400 km, and consume 4.2L/100 km. The models will cover various types such as SUVs and MPVs.
The E0X platform will feature an 800V high-voltage system and be equipped with SiC silicon carbide power modules. It will enable a 150km range replenishment in just 5 minutes; a single motor power can reach 265 kW, and dual-motor peak power ranges between 400-500 kW, providing impressive performance. Under such electric drive, E0X platform models will have 3-second-level acceleration capabilities and considerable energy consumption performance.The E0X platform will cover A+ to C class SUVs, SDs, and MPVs, with the first product launching in the market in the fourth quarter of this year.
Additionally, Chery dedicated some space to discussing their plans for intelligent cabins and smart driving.
For cabin features, the Xiongshi Zhiyun 6.0 will feature a 2.5K display, 8155/8295 chipset, and multi-modal interaction capabilities.
Intelligent driving has always been Chery's weak point. If they don't put more effort into it, they'll not only lose ground to new contenders, but also be mercilessly left behind by their old rivals. After all, BYD, Geely, and Great Wall have all placed significant emphasis on smart driving in recent years, with considerable investments.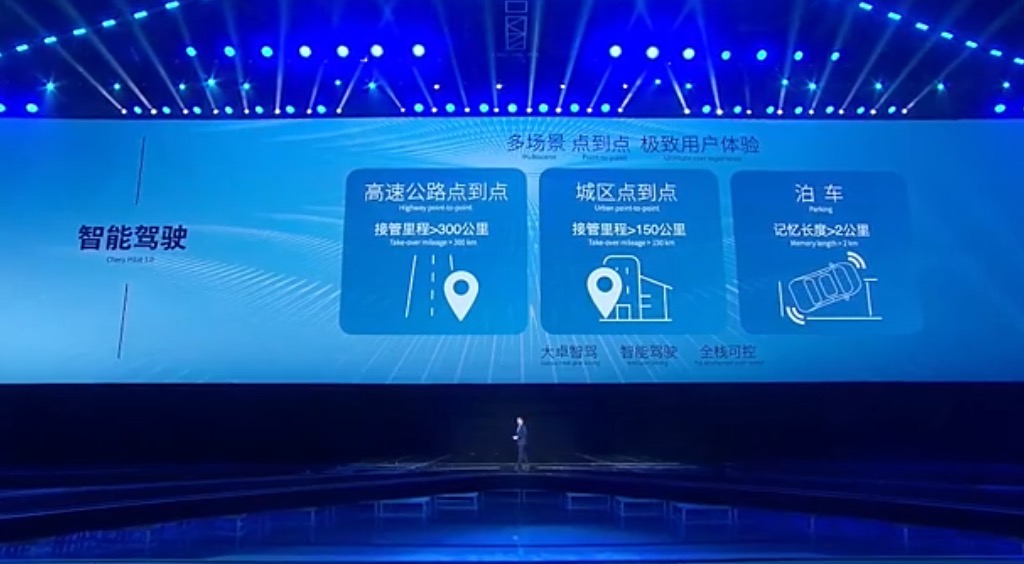 The iCAR brand will feature the Chery Pilot 3.0 system, which is empowered by Dazhuo Intelligent, led by Gu Junli.
Aside from the iCAR brand, new vehicles under the Starry-Sky X Series product line, STERRA, made their debut at Chery's New Energy Night event.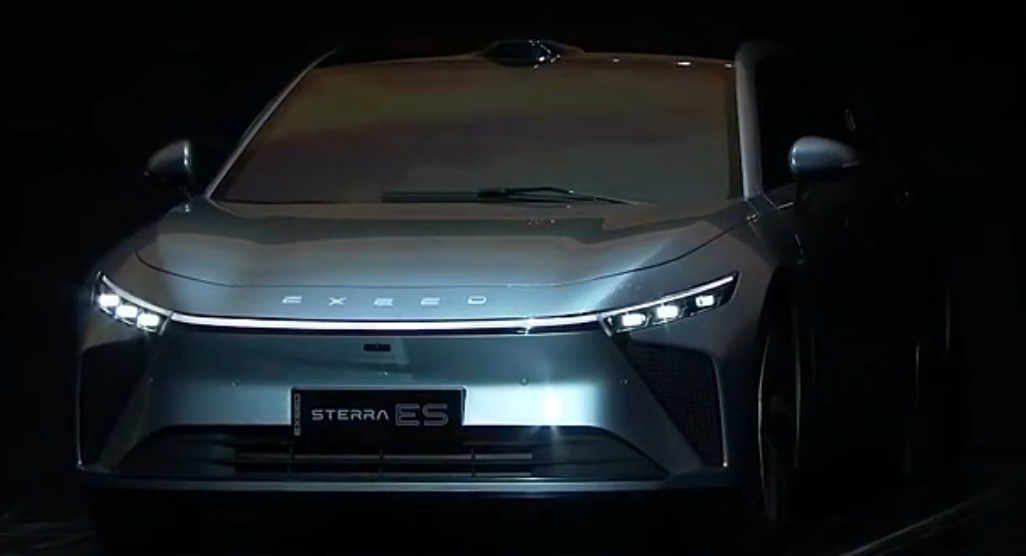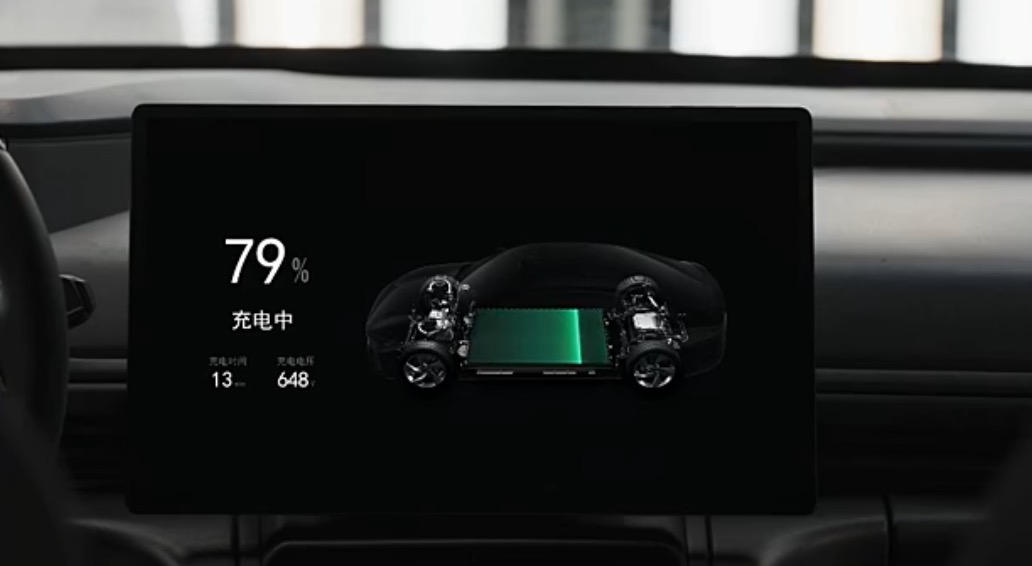 The vehicle with the codename E03 has been officially named the STERRA ES, while the SUV with the codename E0Y has been named the STERRA ET. Based on the on-site demonstrations, both vehicles have high-voltage fast-charging capabilities and will feature LiDAR hardware, suggesting potential breakthroughs in intelligent driving.
Both models will be showcased at the Shanghai Auto Show in mid-to-late April.
This article is a translation by ChatGPT of a Chinese report from 42HOW. If you have any questions about it, please email bd@42how.com.