Hengchi Auto announces Hengchi 5 will undergo an OTA upgrade on April 3rd, unveiling the associated specifics. This upgrade will be the H-SMART OS V1.4.0 version software, with the H-PILOT intelligent assisted driving system officially launching after the update.
Based on user experience and data feedback, this upgrade involves optimization of 12 controllers (ECU), 14 new features, and 25 feature enhancements.

The H-PILOT intelligent assisted driving system is a key aspect of this update, with highway driving assistance (HWA) capable of implementing full-speed adaptive cruise control and lane centering on urban roads as well as highways. The automatic emergency braking (AEB) system constantly monitors the vehicle's frontal driving environment and automatically activates the braking system to decelerate the car when a collision risk arises, to prevent or mitigate the consequences. The door opening warning (DOW) system detects other road users on the side and rear area during parking and issues a warning if there's a potential collision hazard due to the door opening.
Additionally, the system offers numerous intelligent driving assist functions, such as curve speed assistance (CSA), emergency lane keeping (ELK), and front/rear collision warning (FCW/RCW), while optimizing fatigue-driving alert strategy and APA parking strategy.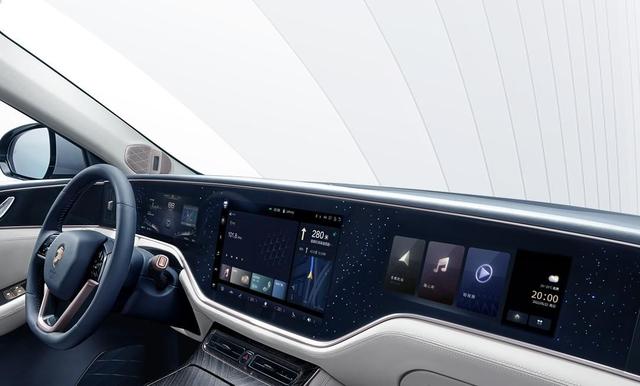 In terms of intelligent vehicle usage, several features have been optimized, including intelligent battery charging, anti-key lock for the trunk, seat heating, DVR functionality, seat feature user switching response speed, and automatic high beam/low beam light display.
In terms of in-vehicle interaction, enhancements have been made for functionalities such as the center console applets, navigation, and 360-degree panoramic imaging.
This article is a translation by ChatGPT of a Chinese report from 42HOW. If you have any questions about it, please email bd@42how.com.