Title: Price Wars in the Automotive Market: The Dawn of the New Energy Era
Author: Dolores Jun
Surprisingly, the first spring after the thaw in the automotive market has ushered in a "price war." However, the participants in this war seem to be dominated by joint venture models that haven't yet caught up with the new energy track. The price cuts are indeed driven by the ever-growing market share of new energy vehicles.
According to the latest data from the China Passenger Car Association, the domestic new energy vehicle retail penetration rate reached 31.6% in February 2023. Among them, mainstream domestic new energy vehicle retail shares and innovative forces accounted for 64% and 11%, respectively, while the joint venture's new energy vehicle shares were only 4.4%. The market economy is still thriving, and the automotive industry continues to prosper. In the new energy era, lagging behind might only be due to technology.
Therefore, in this wave of price cuts, responsible, capable, and technically proficient car companies are not only reluctant to join, but they have even included their models in the "Price Protection Alliance." If there is a price cut, they will actively refund the difference, playing the "straight-up confrontation." Among them is the "B-segment fuel vehicle disruptor" we are going to talk about today – NETA S.
You might wonder, how can NETA S claim to disrupt the firmly established B-segment market in China? Let's delve into the details to see if the title of "B-segment Fuel Disruptor" for NETA S is justified, or just hype.
Accelerating beyond 100km/h in three seconds is not a dream, NETA S ensures range confidence as well
The most significant change that the new energy era has brought to our travel lives might be in the form of driving. The transition from fuel-powered to electric driving has not only resulted in faster acceleration and economical consumption but also delivered an unparalleled level of tranquility. Achievements like accelerating beyond 100km/h in 3 seconds, which used to come with million-dollar price tags, can now be experienced in the 200,000 to 300,000 CNY range, thanks to new energy technology, and NETA S is one of them.
On the dual-motor four-wheel-drive version of the NETA S, it can achieve up to 340kW of maximum power and a peak torque of 620N・m. Such performance figures, placed in the context of traditional fuel vehicles, approach that of V8 engines. Moreover, this allows the model to boast a sprint time of just 3.9 seconds from zero to 100km/h.Of course, the pure electric version of the Nezha S also offers a single-motor rear-wheel-drive model. Compared to the former, although its power and torque are halved, its electric range performance will be more remarkable, reaching 715km under CLTC conditions, and the further reduction in price will cater to more consumers.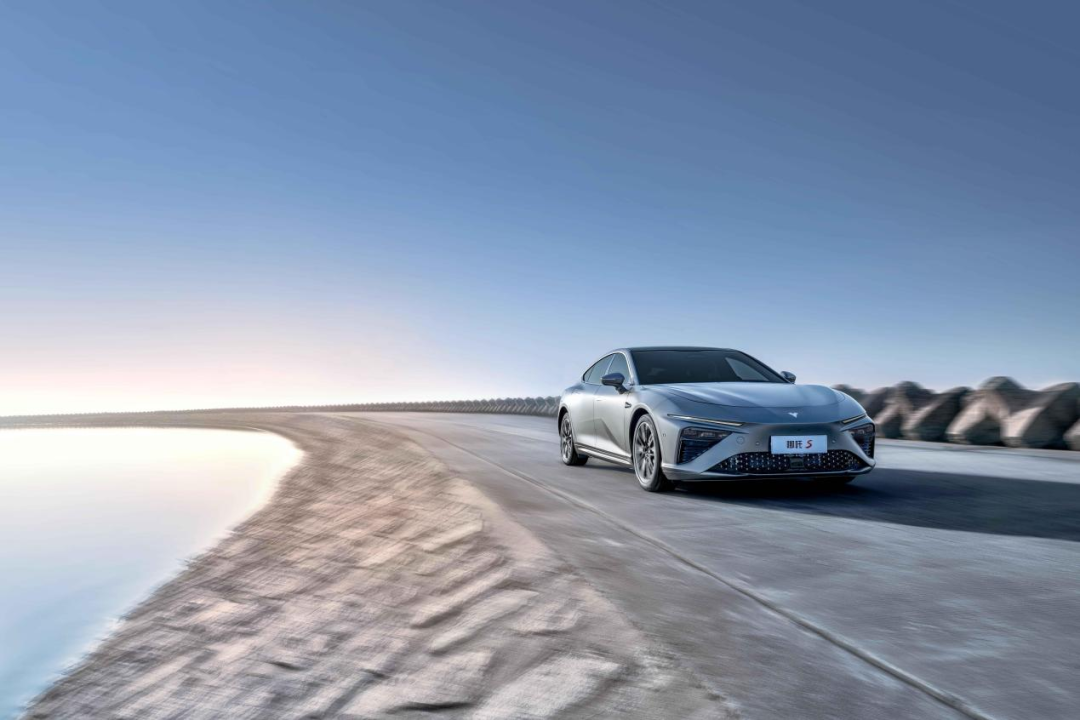 Thanks to the empowerment of the Shanhai platform, besides the pure electric models, Nezha S also introduces an extended-range version. Equipped with a 1.5L naturally aspirated range extender engine + motor, its maximum power can also reach 170kW, more than enough to "crush" fuel-powered Class B vehicles at the same price point. However, for extended-range models, strong power is just icing on the cake, while prolonged range is the key. Nezha S has made extra efforts in this regard.
Under CLTC conditions, the combined range of the Nezha S extended-range version can reach 1160km, with a pure electric range of up to 310km. Whether considering the combined range or pure electric range, the Nezha S extended-range edition has already shaken off the "shackles" of limited range, becoming the leader among domestic extended-range vehicles. Furthermore, the fast-charging function comes standard for the entire Nezha S series, which means that the range anxiety once troubling consumers will inevitably vanish in front of Nezha S.
It's worth noting that Nezha Auto has more than 3400 free charging stations in 227 cities, accumulating a total of over 45000 free fast-charging piles. Users can enjoy the convenience and advantages brought by new energy vehicles without worrying about range anxiety and travel costs. Why not?
## The Inevitable Trend of Intelligence: The Watershed Must Not be Underestimated
Certainly, the rapid growth in the new energy era is not limited to electrification; intelligence also plays a vital role. Keywords for future cars will undoubtedly include intuitive human-machine interaction and hands-free autonomous driving. However, for traditional fuel vehicles still entrenched in their ways, intelligence seems to pose a "fatal question."
Today's conventional B-class fuel vehicles on the market seem to have a limited understanding of intelligence, merely focusing on a higher number of features. In contrast, the Nezha S comes equipped with the advanced, full-stack self-developed NETA SPACE Intelligent Cockpit System. Not only does it integrate a 17.6-inch ultra-thin 2.5K central control screen, a 12.3-inch co-pilot exclusive audio-visual screen, and an AR-HUD augmented reality head-up display system, it also employs a faster and more reliable third-generation Snapdragon Cockpit Platform 8155 chip. The addition of QNX Hypervisor virtualization technology enables seamless interaction between multiple screens, providing an experience that far surpasses the competition.
When it comes to L2-level intelligent driving assistance, many are familiar with the concept as it enhances a vehicle's practicality when equipped with comprehensive driving assistance features. However, this seemingly transparent technology has become a means for distinguishing between high and low versions of many models, with some even unable to add these features to lower-tier versions. Conversely, the Nezha S comes standard with the NETA PILOT 3.0 intelligent driving assistance system, supporting L2+ level functionality. It also incorporates the NNP Nezha High-speed Cruising Assistance, NTP Nezha Memory Parking, and NMS Nezha Magic Summon for a more comprehensive intelligent driving assistance experience. Importantly, there is no "castration" of features due to version differences, reflecting Nezha's unwavering belief in technology equity.
With continuous improvements in intelligent driving technologies, more advanced functionalities are becoming accessible to the public. As a result, the Nezha S also offers a version with LiDAR technology for those seeking higher requirements. This version supports the cutting-edge NETA PILOT 4.0 intelligent driving assistance system, capable of providing point-to-point intelligent driving assistance across various scenarios, including highways, urban open roads, and city terminal roads. Moreover, this robust hardware capability supports future functional iterations for the next 2-3 years, ensuring that users continuously enjoy top-of-the-line intelligent driving experiences.
Family ≠ Conservative, B-class Car Design Can Be Sporty and Personalized
Usually, when we mention B-class cars, we think of family-oriented vehicles. But does "family" imply conservative design? Popular B-class models such as the Passat, Camry, and Teana would suggest so, but is this what young consumers want? Can we not have sportiness and personality? The Nezha S might just break your doubts, offering not only versatility but also sportiness and individuality!
Under the influence of "integrated technology and dynamic aesthetics," the design of the Nezha S is both avant-garde and battle-ready. The official description refers to it as a "sports tech sedan coupe."
Looking at the front, the Nezha S also features the closed grille typical of new energy vehicle models. However, what sets it apart is the use of a dot-matrix pattern inside, reinforcing its new energy identity while also adding a touch of refinement. The split headlights on either side are undoubtedly a striking feature. Not only do they embody the idea of "stern eyebrows" and "cold eyes," but they also create a fierce and sharp visual impression that instantly elevates the car's aggressive presence.
In terms of dimensions, the Nezha S measures 4980/1980/1450mm in length, width, and height, with a wheelbase of 2980mm. Such measurements rank among the top of its class, providing ample interior space. From the side, whether it's the sleek coupé-like roofline or the well-proportioned body, the Nezha S exudes an elegantly sporty stance. This design contributes to its low drag coefficient of only 0.216Cd. Combined with its innovative lightweight forged wheels, it not only reinforces the sporty atmosphere but also enhances its range capability to some extent.
Moreover, the rear design of the Nezha S is also commendable, with its noticeable wide-body effect and the "Huar" 3D-through taillights composed of 168 ultra-red LED beads, enhancing its distinctiveness while adding more combat attributes. The emergence of the Nezha S seems to caution some models reaching for the "sporty" label that a mere sloping backline does not make a sedan sporty!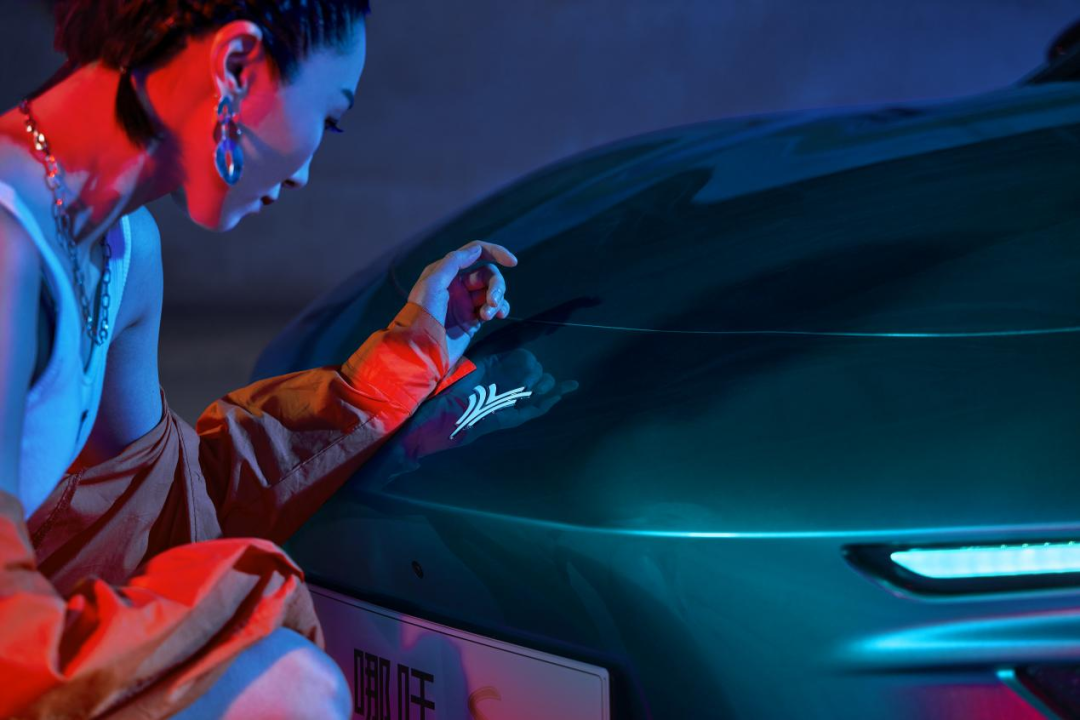 Dolly Jun's Words:
Undeniably, the era of traditional combustion engine vehicles is over, and new-generation breakthrough products, represented by the Nezha S, are the game-changers. For the increasingly vast number of young consumers, nostalgic allure may not be so enticing. Forward-looking design, cutting-edge technology, abundant intelligence, and cost-effective pricing for the general public are the top priorities for purchase, and the Nezha S seems to have mastered this balance with ease.
Just like the story of "Nezha Conquers the Sea," facing chaos requires a heavy hand. The new era "Nezha" is, with its presence, smashing the industry's rigidity, fueling the momentum for the new energy era. Compared to some automakers' vivid storytelling, the "technology egalitarianism" brought by Nezha Automobile appears to be even more resolute and powerful.
This article is a translation by ChatGPT of a Chinese report from 42HOW. If you have any questions about it, please email bd@42how.com.