Author | Roomy
Editor | Zhou Changxian
SAIC-GM is losing its voice.
This is not a casual conclusion. There are two main reasons for this.
First, in the well-known electrification transformation, SAIC-GM, which once led the global car market, is not only losing its "globalization" ability, but also discovering that the trend of electrification has long been occupied by others. The leader Mary Barra knows clearly that if they cannot grasp some product advantages by 2023, it will mean the arrival of the "third crisis".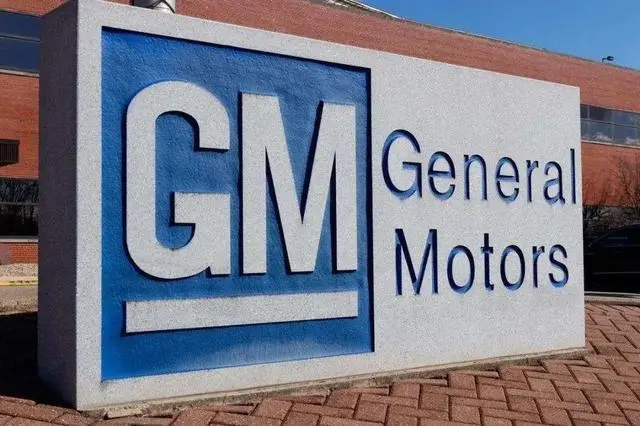 Another reason is somewhat incomprehensible. The story of SAIC-GM's transformation in the Chinese market is not told by SAIC-GM, but a new force emerged: Daolangge.
"Electric products are important to us, and many high-end electric vehicles will be introduced through the Daolangge platform in the future." Wei Leifei, the vice president of high-end import business of General Motors China, and the president of Daolangge, believes that the changes in the Chinese market have made Daolangge necessary.
In other words, can it be understood that SAIC-GM is left with a market between 100,000 yuan and 300,000 yuan for the product layout of the electrification transformation story?
However, as long as Tesla is in the Chinese market, it will be a very difficult market to tell the story.
New shoes, old roads
Bill Gates always warns Microsoft employees that the company is only 18 months away from bankruptcy. There are 8 months left before the end of 2023, which is the time left for Mary Barra and SAIC-GM.
Looking at the news of SAIC-GM in the past two years, media headlines often use words such as "the most dangerous moment", "encirclement", and "staying in place". It's not an exaggeration.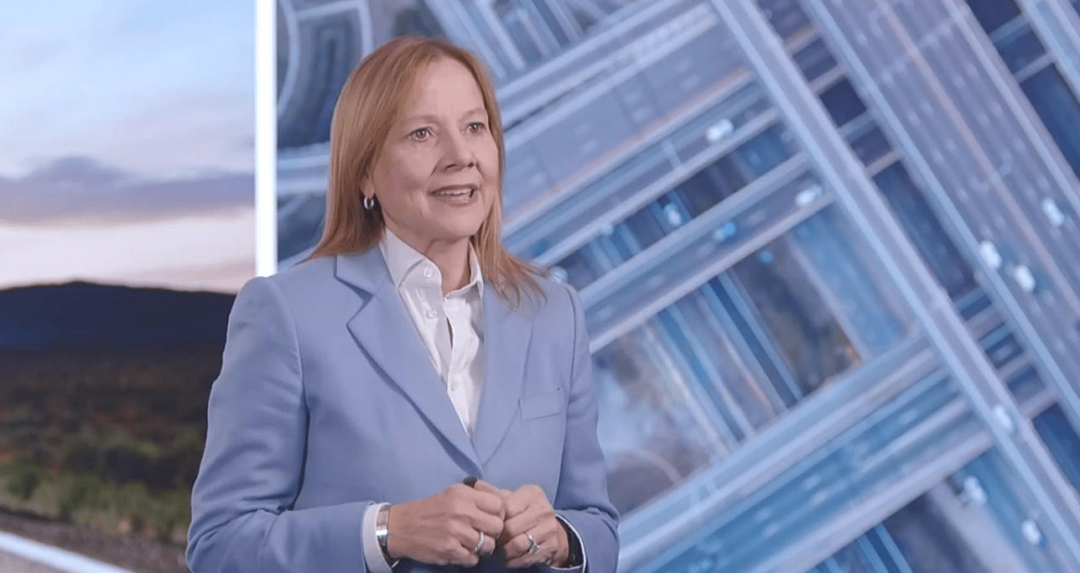 In 2022, General Motors' market share in China plummeted from 15% in 2015 to 9.8%, and it was the first time since 2004 that the share was less than 10%. The annual sales volume was 1.17 million units, nearly halved compared to 2.0002 million units in 2017.The former core models of Buick, including Envision, Excelle, Encore, GL8, and Chevrolet's Cruze and Malibu, have all experienced varying degrees of decline, and Cadillac's annual sales have fallen below 200,000, a year-on-year decline of more than 20%.
Many people believe that SAIC-GM's transition from "heaven's favorite" to "struggle for survival" was marked by the widespread use of three-cylinder engines. This is an undeniable reason. In addition, SAIC-GM has long had an old problem of mutual competition between Chevrolet, Buick, and Cadillac brands. When sales are poor, competition becomes more obvious.
From being the sales leader to falling behind North and South Volkswagen and ranking third, to failing to maintain a top ten position, AutocarMax believes that the fundamental problem is SAIC-GM's product strategy. For example, the sales champion in A-class cars, the K3, was thrown into the discontinued pile in order to make way for the Envision. Although it was later "resurrected", the flagship status had already changed.
Today, the Envision has also followed in the footsteps of the K3, although it has not been officially announced to be discontinued, it has also given up sales and market share to make way for the Excelle. In February of this year, only 434 units were sold. Once upon a time, the monthly sales volume of the Envision, which was the main player in the family sedan market among the many gasoline car products of SAIC-GM, had reached 20,000 units, but now it is a thing of the past, and there is no point in clinging to it.
So, who killed the K3, and who killed the Envision? The mastermind is SAIC-GM itself.
These models, which were once cornerstone models in terms of sales, died due to competition from each other in the product strategy and the impact of the three-cylinder engine strategy. If the Envision was born out of the situation and picked up the burden of the K3, but when the situation changed, the blank left by the Envision was not picked up by the Excelle.
This was to be expected.
Regarding gasoline-powered cars, there are many problems with SAIC-GM, and the models that were suppressed are not just the K3 and Envision. The models that once held the dominant position in the family sedan market are now at the mercy of their respective niche markets. The Cruze, Regal, and Enclave are all in the same boat.
Today's SAIC-GM is like a fragmented night, and General Motors hopes to unlock a new dawn through the transition to electrification.
Mary Barra tried to revitalize General Motors by betting on the Ultium electric platform. As the highly anticipated flagship model, the Cadillac all-electric midsize SUV, the LYRIQ, is supposed to be the key to ushering General Motors into the age of electrification. However, its sales performance in the crucial year of 2022 was only 2,538 vehicles, dropping to 252 vehicles in March this year, and a cumulative sales volume of 737 vehicles is expected in 2023.
For General Motors, LYRIQ cannot lose, but it did. Why did this allegedly landmark model perform so badly? Admittedly, in terms of both interior and exterior design, configuration, space, and power performance, the LYRIQ is an excellent model and was highly anticipated as it should have been.
However, the poor sales figures are behind the price tag of CNY 4.397-4.797 million, which is considered high. Compared to other models in the same market segment such as the popular Ideal L9 and NIO ES8, LYRIQ falls behind in terms of intelligent features, despite being highly anticipated. Unfortunately, under the lower-than-expected sales volume, Cadillac had to resort to the old tactics of lowering prices again.
Putting on new shoes but following old paths, high-priced electric cars are difficult to be accepted in the product spectrum of SAIC-GM. A significant part of the reason is the pricing system inherited from the fossil fuel vehicle era and the impression of "frequent price cuts."
The founder of NIO, Li Xiang, once said, "Lowering prices may not help the company increase sales, but it can hurt other companies." Indeed, Tesla's lead in lowering prices has hit Cadillac significantly. Meanwhile, Cadillac's own price cuts have fulfilled Li's other statement that "Price cuts will reduce sales volume."
Mary Barra's plan to revitalize General Motors has also been hit.
Lost Soul?
Did SAIC-GM fail to sell electric cars well because media used to say it was an expert in this area? Selling cars was once one of SAIC-GM's greatest strengths. Since laying its first foundation stake at Shanghai Jin Qiao in 1997, SAIC-GM has been known for its marketing skills and sold plenty of successful vehicles.
So why does SAIC-GM seem to have lost its soul in the era of electrification? According to AutocarMax, the fundamental problem lies in the fact that it is difficult to make something out of nothing.Are there rich varieties of electric vehicles? Is the technology advanced enough? Do they understand the current market of electric vehicles? Questions that should have been answered by SAIC-GM have now turned to SAIC-GM and Daolangge.
Looking back, is there such a strange phenomenon? The one who talks about the OTE platform and electrification strategy to the outside world is often not "SAIC-GM," but "GM China".
In fact, all major joint venture automakers have these two classifications. For example, Toyota's joint venture companies in China are FAW Toyota and GAC Toyota, but there is also Toyota China. Nissan's joint venture company in China is Dongfeng Nissan, and there is also "Nissan China". Volkswagen is also the same…
Generally, because the higher the "localization rate", the more it means that the local market is understood. Therefore, for the Chinese market, joint venture companies have the power to make market decisions and product strategies, and they are generally responsible for the release of the latest technology and products.
This is customary.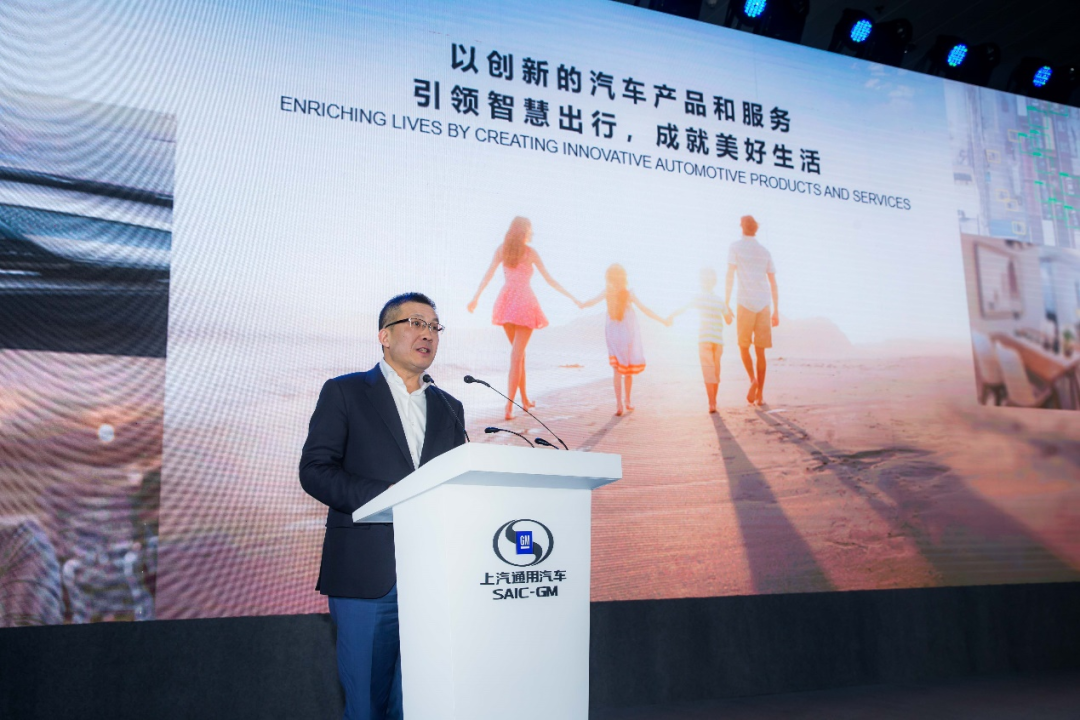 I remember asking someone inside SAIC-GM why they didn't talk about General Motors' globally released electrification technology. The answer at the time was, "Wait, let GM China talk first."
Indeed, I first heard about the OTE electrification platform at an event hosted by GM China, and their first model based on the platform, the Cadillac LYRIQ, was also introduced at the same event.
Of course, it is not impossible for GM China to talk about future strategies and technology. Toyota China has also represented its two joint venture companies to share future strategies and technology with the Chinese market.
A few years ago, a Toyota China spokesperson shared with us two major functions of Toyota China: one is the regional headquarters function, which includes public relations, foreign affairs, and planning departments, each of which is responsible for communication with the media and the government and preparations for future imported models; the other is the general dealer function, which is responsible for sales of imported Toyota and Lexus brands.
GM China has a similar function, but when it comes to electrification transformation, SAIC-GM, which bears the global transformation mission of General Motors, does not talk about it much, which is a bit puzzling for many outsiders.
Because ultimately, the technology needs to be applied to joint venture company's products. China is the largest single market for General Motors, and how to integrate General Motors' global electrification technology into localized models is very important for SAIC-GM. Whether they understand it correctly is up to the spectators to judge.
This is not just a guess. In the Chinese market, only one joint venture Nissan, Nissan China, often holds competitions to enhance the brand's sports and technology labels. As for the launch of products and technologies, Dongfeng Nissan is responsible. Because what we need to understand is how Dongfeng Nissan thinks and acts during the transformation.
As for how to transform and how to build a good electrification strategy, at least for now, it is not clear what attitude SAIC-GM has. This is very different from the SAIC-GM during the era of fuel vehicles, who was good at marketing.
"The only thing SAIC-GM did was to repeat what General Motors China has said, and then present it dryly," is a common criticism heard during the technical sharing of the Atom Energy platform.
In other words, SAIC-GM is only a technology repeater. As for how to tell the story of electrification transformation well, General Motors seems to have pinned their hopes on Dalongge. General Motors has promised SAIC-GM that "by 2025, SAIC-GM will launch more than 10 domestically produced new energy vehicle models based on the Atom Energy platform, covering its three major brands."
It has been over two years since they made the promise, and now only the Cadillac Lyriq has been released. The next model to be released is the Buick Electra E5, the first large 5-seat SUV based on the Atom Energy platform. Compared with its competitors, such as the Volkswagen ID.4 and ID.6, which have achieved success with their primary electric vehicle models, SAIC-GM is envious but helpless.
In the previous five-year plan, SAIC-GM's "2020 Strategy" plan was to launch 10 new energy products, but only three truly new energy products were launched in the final stage, far from the target.
What is the current situation? The sales of the Lyriq are so-so, but SAIC-GM has no other options available.
It can be said that SAIC-GM, who once promised to vigorously promote electrification, is losing the right to speak about understanding the trend of electrification in the local market.## "The Huddled State"
Amidst the cycle of rise and fall, the crisis and pressure brought about make General Motors (GM) and SAIC-GM deeply distressed.
GM is fully aware of the problem, and they hope to address it through two channels: imports and domestic production.
On GM's Tech Day in 2022, CEO Mary Barra, Julian Blissett, President of GM China, and Wang Yongqing, General Manager of SAIC-GM, and other executives will showcase an electrified product lineup, including the GMC HUMMER all-electric supertruck, the Cadillac Lyriq, the Chevrolet FNR-XE all-electric concept vehicle, and the Buick Electra-X all-electric concept SUV. This lineup reveals GM's determination to take the lead in electrification.
Regrettably, the reality failed to meet expectations.
SAIC-GM is the carrier of domestic production. However, SAIC-GM only possesses several electric vehicle models with low competitiveness. Moreover, of these models, only the Cadillac Lyriq is based on the Ultium platform. As expected, SAIC-GM's all-electric transformation lags far behind due to delayed product strategies.
Although Wang Yongqing has promised the market repeatedly, "by 2025, our electric vehicle production capacity in China will exceed 1 million units," and four electric vehicle models based on the Ultium platform will be launched this year, covering the main sales brands of Buick and Chevrolet.
But the first quarter is about to end, and the new car has not yet been seen. "Missing the peak," has become a concern for many about SAIC-GM. However, this is already a do-or-die battle for SAIC-GM.
Additionally, the appearance of the Chevrolet Orlando encroaches on SAIC-GM's transformation space, at least in terms of product pricing. Currently, the actual prices of most of Cadillac's sales models are within 300,000 CNY.
On September 8th of last year, GM announced the launch of a new lifestyle platform, Daolangge, in China. With this platform, GM will introduce its most iconic models into China.
Named after founder William Crapo Durant, GM hopes to seek new growth points from the brand's legend. The meaning behind Daolangge's name is also to commemorate Durant's spirit when he founded GM. One can understand GM's desire to regain its former glory."We have multiple brands on the Donglang platform, including Chevrolet, GMC, and Cadillac. GMC's positioning in North America is high-end, focusing on professional-grade SUVs and high-end pickups, with high recognition and acceptance in North America. We are considering how to introduce GMC to Chinese consumers in a better way in the future." said Deane, CMO of Donglang, which is a wholly-owned business of General Motors, emphasizing the importance of maintaining its independence.
Parke, President of General Motors China, also mentioned that the import vehicle business is an innovative channel model for General Motors, aiming to create a unique and novel sales model. Therefore, an important concept on the Donglang platform is that all products are carefully selected and chosen as star products from the entire GM spectrum.
It is unclear how SAIC-GM feels about these statements. However, it can be certain that in order to avoid product overlap, SAIC-GM's electric vehicle lineup will not include star models such as Mustang that Ford has produced in its domestic market.
Therefore, SAIC-GM should do its best to promote the new cars that are about to be launched, such as the Buick Electra E5, like Cadillac Lyriq, so as to increase their popularity. However, the decision-making power lies with General Motors, not SAIC-GM.
Under Mary Barra's leadership, General Motors focuses on the two major markets of China and the United States, even setting a goal to surpass Tesla and become the manufacturer with the largest number of electric cars sold in North America by 2025. However, the current situation is not optimistic. It is inevitable to question whether General Motors has enough capacity to make a heavy push in both China and the United States simultaneously.
In terms of determination and action, General Motors' transformation efforts and R&D investment in new technologies are impressive, and Mary Barra's determination echoes throughout the General Motors headquarters building. However, it cannot be denied that General Motors' change in the Chinese market is still "huddled up" and delayed.Currently, the sales of General Motors' electric vehicles are not only lagging behind Tesla, but also behind Ford. Apart from promising to launch electric vehicles based on the Altium platform and importing high-profit vehicle models through the Doron platform, General Motors has no other way.
Of course, Mary Barra's style is gradual, rather than a sudden and complete change. It's just that we don't know how much time the Chinese market has left for General Motors to wait with SAIC-GM.
This article is a translation by ChatGPT of a Chinese report from 42HOW. If you have any questions about it, please email bd@42how.com.