Author: Dkp
In the movie The Last Samurai, Tom Cruise played a role of tragic hero who had experienced the American Civil War and then went to Japan during the Meiji Restoration as a new military instructor. The great historical events converged in him.
In a traditional samurai duel, the new military with firearms naturally had the upper hand. However, Tom Cruise's character gained a precious sword, inscribed with the words "a warrior who can blend the past and present", after redefining his cognition. This became a vivid portrayal of his future invincibility.
When I was a kid, I could only understand the sword fighting and heroism, but as I grew older and more experienced, I understood the deeper meaning behind it: with technology coming, times change.
Now, the century-old automotive industry has quietly come to a turning point in history.
When Luxury is Associated with "Tradition"
Automobiles, which have always taken industrial culmination as their responsibility since their debut, have never lacked experience in expressing luxury.
In the era of fuel vehicles, the powertrain was the most precise and expensive part of a car. Based solely on the engine displacement and cylinder count, we had the right to judge whether a car was luxurious or not. Even in the case of little knowledge of cars, we tended to judge the luxury of a car based on the number of exhaust pipes at the rear of the car.
As for the interior, solid wood and genuine leather have become the best proof of identity for luxury cars in order to highlight the car owner's purchasing power. And if a well-known clock is also embedded in the middle of the center console, that is naturally the best.
With the gradual expansion of driving scenes, more configurations that originally belonged to households and offices have gradually entered the list of "luxury" configurations, such as record players, CDs, air conditioning, and massage seats.
Under the guidance of these principles, generation after generation of vehicles have refreshed the definition of luxury and become the spiritual pursuit of generation after generation of people. However, in recent years, people suddenly realized that they no longer shine for the new generation of consumers.
Certainly, consumers still understand what large displacement, wood interior, and expensive audio mean, but the reason for their loss of favor is nothing but the four words of the times changing. At the moment of the changing times, consumers have put forward higher requirements for luxury, just like Tom Cruise integrating and linking at the crossroads of the times.
There is a group of people in the city. They were born before the millennium and grew up in the rapid advancement of technology. They are the "NEW BOY" in the song by Pu Shu. From the Internet to the Internet of Things, they are also experienced car users, from the back seat of their parents to their own driver seat, they are the new middle class.
New things such as electric drive, intelligent travel, and mobile interconnection have changed the habits of life for most people, including the new middle class, and their cognition has been reshaped and enhanced.
Most of them are in or have entered the middle age, advocating low-key practicality, while pursuing the high quality and freshness of products, and they also have some "rational geeks" who are keen on technology trends, but will also compare and select the optimal solution for luxury and technology experience under many considerations.
The times call for new cars, and cars call for new luxury, so what is the new luxury?
New luxury needs to make design "useful".
In the era of intelligent electric drive, the traditional bulky fuel drive is replaced by a more streamlined three-electric system, so the first major change proposed for the vehicle layout is in design.
A new luxury car should break through the aesthetic paradigm of the times, rely on the efficiency support of technology, and prioritize the space layout for passengers. In the past, we believed that to show the nobility and aura of a luxury car, a "cigar body" can express it perfectly; to embody exquisite elegance, the use of frameless doors and coupe models with a sleek design is an excellent solution; to further demonstrate identity and status, an extended version is the best choice. In addition, luxury cars are also willing to display excess power, so we can see signs like "V8" and "W12" on the sides of the car.
When the grille becomes the canvas of the designer, when a pure electric layout can bring a larger wheelbase, and when streamlined design means better aerodynamics, the trend of aesthetics has changed. It is simple logic: excellent design can express beauty and also empower product strength.
On this matter, Martin Kropp, who led the design of the first-generation CC of "The Most Beautiful Volkswagen", has a strong voice. This car is a classic work of streamline aesthetics. Moving from fuel-powered vehicles to electrification, Martin Kropp has new thinking. He believes that "technology interprets modeling and design serves technology". Automobile design not only needs to match the product positioning to convey the product's temperament, but also needs to be based on the overall vehicle concept strategy to determine the design, and design is no longer an independent dimension.
Therefore, in the era of electrification, he designed the FEIFAN R7. In terms of appearance, FEIFAN R7 integrates multiple design elements, such as frameless doors, streamlined and sloping lines, and other design styles that not only ensure practicality, but also have a more sporty and handsome, harmonious and connected overall visual effect. In addition to giving the whole car a luxury label with wing-shaped daytime running lights and hidden door handles, it also increases the low wind resistance optimization performance that is exclusive to new energy vehicles.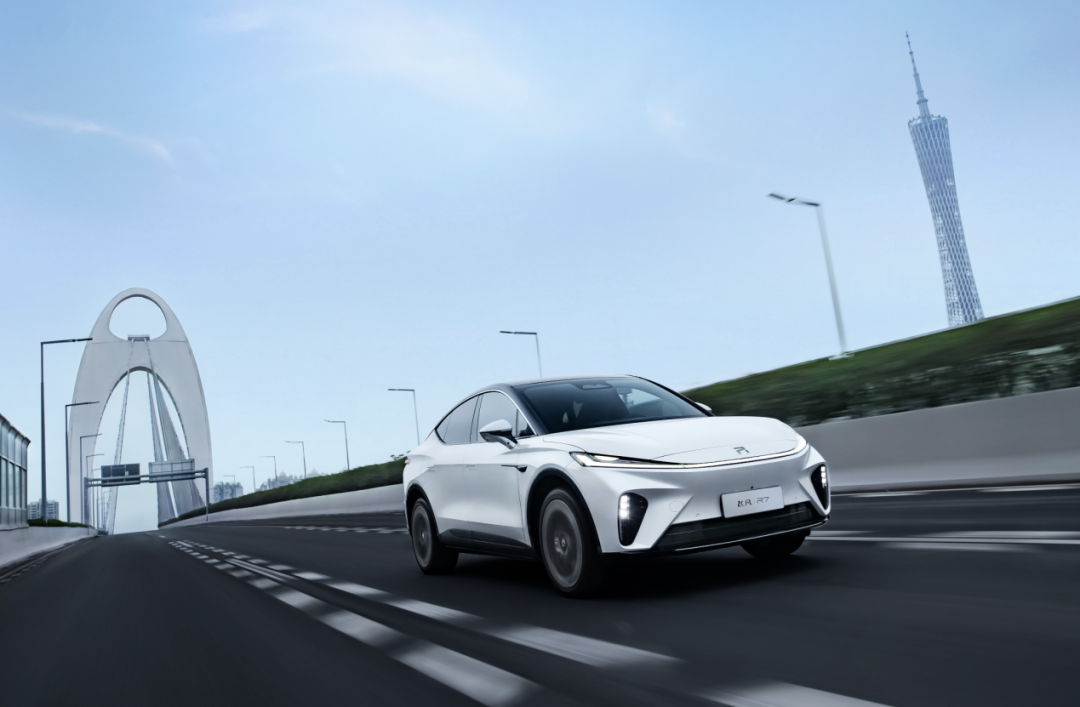 The most powerful design and the most practical significance for new energy vehicles is the excellent aerodynamics performance of the FEIFAN R7, with a wind resistance coefficient as low as 0.238Cd. Compared with the ideal L9 with 0.272Cd and the Audi Q5 e-tron with 0.282Cd, FEIFAN R7 has significant advantages, which helps it have better driving and acceleration performance. The FEIFAN R7 only takes 3.8 seconds from zero to one hundred, leading in all domestic medium and large-sized pure electric SUV models. This means that under similar power parameters, the FEIFAN R7 can have better endurance performance. The combination of low wind resistance and double-layer laminated glass also makes the entire cabin more quiet.
By designing only one aspect, FEIFAN R7 has reshaped the three dimensions of traditional luxury regarding aesthetics, energy efficiency, and comfort, giving the luxury answer of the intelligent electric era, and pushing automobile design to another level.
New luxury needs to make the screen "capable"The story of not being moved by wood and genuine leather, otherwise Hermès and Chanel's handbags would not have the confidence to set new price records. The fall from grace of traditional materials in the automotive space is only due to the core medium of interaction being replaced by intelligent systems centered on screens.
The reason for this is that traditional luxury interiors still have a certain charm in terms of workmanship and atmosphere, but now cars also need to satisfy more emotional values. Consumers have more than just the car as a scene in their lives, and the convenient experience brought by mobile payment and AI will undoubtedly raise their experience threshold. This is a challenge that the automotive industry must face.
When the great tide of the times rises and comes crashing down, how should the automotive industry respond?
RisingAuto R7, which proposes "New Luxury, New Intelligence and Sharing", chooses to respond directly. With top-notch screens and first-class chips, looking at R7's list of primary suppliers, it is indeed "top brands". But can the increasingly picky product demands of users be resolved simply by "piling up materials"? Without superior effects, won't we return to the difficult points of traditional luxury, which are difficult to meet needs and emotions?
RisingAuto R7 directly named its model "Screen Dominator Edition". To be honest, its 43-inch true color triple screen is indeed a bit "domineering". The screen is not only large, but also easy to use, and R7's triple screen structure also has a very reasonable division of labor design. The whole system can realize dual-zone independent audio and video functions. The main and co-pilot can collaborate and share the screen interaction through convenient operations such as "three-finger screen flying".
The traditional battle for supremacy between the main and co-pilot drivers comes to an end with RisingAuto R7. When the couple goes out for a trip and rests while charging in the car, the co-pilot can connect to the co-pilot screen through independent Bluetooth and use the exclusive co-pilot function to watch shows in the most comfortable posture. In addition to enjoying audio and video on the central console screen, the main driver can also use voice to activate the Huawei AR-HUD, which projects a 70-inch giant screen, and adjust the seat position, angle, and AR-HUD position and brightness to the most comfortable state, enjoying an exclusive giant screen cinema."`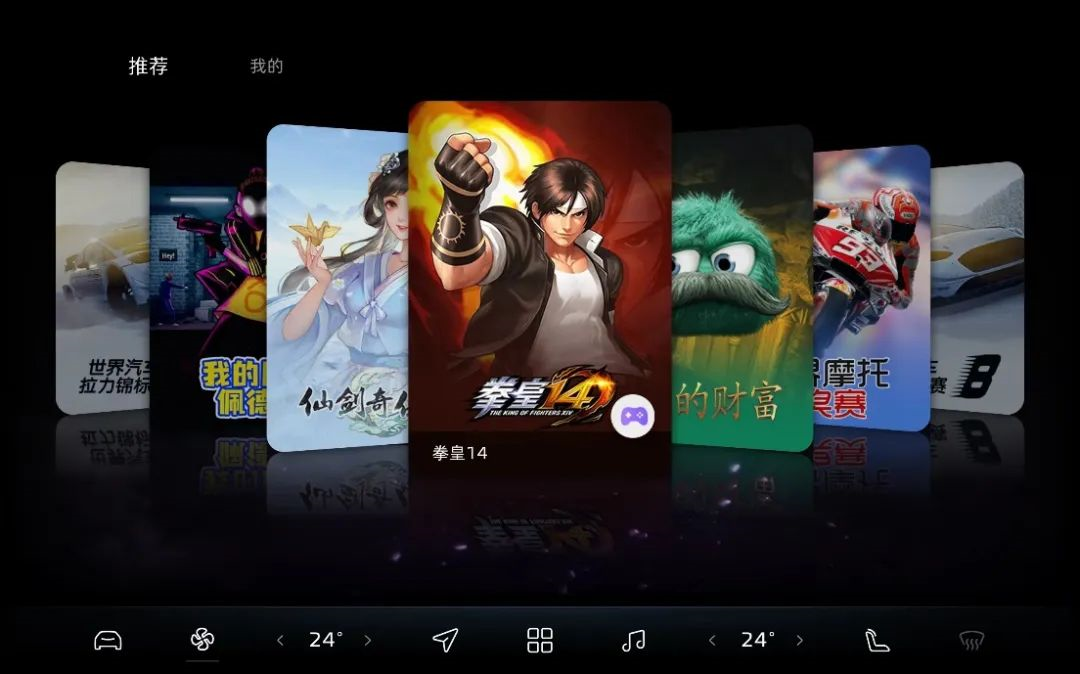 FlyFun also provides a constantly enriched exclusive triple-screen wallpaper library, fully leveraging the immersive visual effects of the screen master. Of course, if you have your favorite wallpapers or if you are a photography enthusiast, you can also sync your favorite works to the car and set them as wallpapers. When you want to take a break and relax, and don't want to listen to the white noise automatically played in relaxation mode, there are also 3A games to play, such as King of Fighters 14 and Xianjian Qixia Zhuan 7, which are also appearing for the first time on a 2.5K high-definition large screen in a car. However, what attracts me more is the World Rally Championship and other racing games. There is nothing more immersive than a real cockpit to create a driving atmosphere, isn't the sense of substitution what games pursue?
Perhaps an intuitive encounter is more stimulating to your senses than a boring introduction of configurations.
Imagine that you have gone through rush hour traffic and arrived half an hour late to pick up your partner, and then you have to deal with the century-old question of "what to eat tonight". After the co-driver adds the destination, it is shared directly to the main driver's screen, and then you can immerse yourself in entertainment in the complex traffic. In the exclusive co-driver mode, with one-click adjustable ambient lights, electric leg rests, heated foot pads, seat massages, and seat ventilation, even in the congested journey, time does not feel long and your mood is more optimistic and peaceful.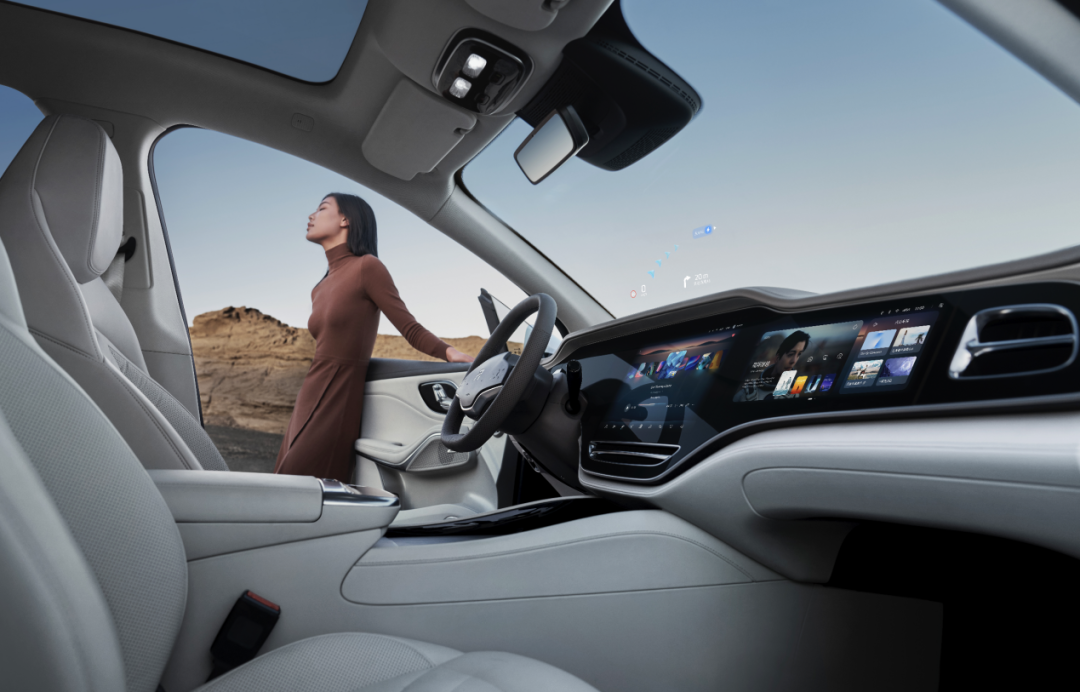 More importantly, no one screams in your ear "It's all your fault for being slow! We have to rebook our spot because we're stuck in traffic again!"
At this moment, you can breathe a sigh of relief, turn up the volume of the Bose sound system, and feel the leather steering wheel in your hand more delicate.
New luxury, needs to have "a soul" in driving
Every era of change gives civilization a thinking space that far exceeds the sum of the past.
In the intelligent automobile revolution, the complete subversion of the dimension of luxury belongs to intelligent driving. While traditional luxury vehicles are still trapped in driving and riding constraints, the new era of luxury cars has been thinking about how to liberate humanity in the third space.
FlyFun users are typical new middle-class people. Official data shows that more than half of R7 owners come from first-tier cities, and 63.7% of them have a bachelor's degree or above, and 46.2% work in cutting-edge technology and manufacturing industries. It is easy to see that this group of people has a good understanding and enthusiasm for technology and intelligence. Perhaps they have all tried ChatGPT in the first place. Automatic driving, closely related to artificial intelligence, must also be a hot topic among them.
"`
If the screen-dominant product line of FEVAN R7 appeals more to the new middle class of the Gujia faction, emphasizing on intelligent cockpit enjoyment, then on the PRO model with more comprehensive intelligent driving assistance, we can see FEVAN's grasp of the demands of the rational geek faction.
FEVAN R7 PRO is not so much catering to their interests but rather finding a kindred spirit. From a macro perspective, the gap between intelligent driving assistance and true autonomous driving still exists, but its strategy can be viewed as a forward-thinking vision for future technological development. Choosing FEVAN R7 is, in essence, choosing the road that one recognizes.
Based on hardware chips from NVIDIA Orin X, an 8M HD camera, a ZF 4D imaging radar, and Hella's enhanced point cloud corner radar, and Full Fusion full-fusion algorithm, FEVAN R7 brings RISING PILOT high-end integrated smart driving assistance.
These top tier suppliers provide top tier hardware that acts as the fulcrum driving FEVAN R7's smart driving assistance. It supports LCC, ACC, and other L2 level intelligent driving capabilities, as well as more advanced high-speed navigation capabilities that surpass human capabilities.
Attention to cutting-edge tech does not mean abandoning traditional needs. The electrification of cars has lowered the power threshold, but has also produced many "powerful bricks that fly." Such products have strong horsepower and torque, but still lack refinement in chassis tuning and dynamic response, making them somewhat "disconnected" to drive.
FEVAN R7's dual motor front and rear offer a maximum power of 400kW and maximum torque of 700N·m. Simultaneously, the front and rear axle load ratio reaches 50:50, and the vehicle's center of gravity is as low as 575mm. Apart from intelligent driving assistance, FEVAN R7 also pays attention to the overall driving experience. If fuel-performance cars are seen as "old money," then FEVAN R7 inherits the pedigree and temperament of "new money".In the city, the new middle class has become a backbone force. Compared to others, this group has a stronger interest in new things, while having a new understanding of needs and experiences.
In "The Last Samurai," the character played by Tom Cruise once again survives in gunfire. When someone asks how the death of the samurai leader happened, he replies, "That's not important. I can teach you how he lived."
The battle of the luxury era in the car industry is heating up, and the FEIFAN R7 is already prepared with the pioneering strategy of the new luxury era.
This article is a translation by ChatGPT of a Chinese report from 42HOW. If you have any questions about it, please email bd@42how.com.