Author: I Xiao Wei
Editor: I Chris
BYD Han EV
BYD Han EV is a car that changes people's impression of domestic cars with excellent design. BYD Tang DM-i is a car that satisfies Chinese people's imagination of a large SUV with excellent fuel economy. In the second half of last year, the monthly sales of these two cars were both above 13,000. Yesterday, the starting price of these two cars has been lowered to within 210,000 RMB.
BYD Han EV 506km version is priced at 209,800 RMB, 605km version is priced at 229,800 RMB, the 715km Elite version is priced at 259,800 RMB, and the 715km Flagship version is priced at 279,800 RMB. The 610km four-wheel drive Flagship version is priced at 299,800 RMB.
BYD Tang DM-i 112 km Prestige version is priced at 209,800 RMB, Elite version is priced at 219,800 RMB, and Luxury version is priced at 233,800 RMB.
Compared to the current Han EV 715km rear-wheel drive + 610km four-wheel drive product lineup, Han EV has updated the 506km and 605km versions released in 2020 and 2021, and Tang DM-i has also updated the pure electric 112km range version launched two years ago.
The biggest upgrade in configuration for Han EV this time is the standard heat pump air conditioning for the entire lineup, which is very helpful for the winter range of pure electric vehicles.
Another major change is the chassis. The new Han EV is equipped with aluminum alloy suspensions as standard across the lineup. Compared with the existing iron material, the aluminum alloy suspension can reduce the under-spring mass. Although the driving experience has not yet been tested, this theoretically improves the maneuverability. Moreover, the two-wheel drive models come standard with the FSD variable damping suspension system, which can automatically adjust the softness and hardness according to the road environment, while the four-wheel drive models come standard with the DiSus-C intelligent electric-controlled active suspension.
BYD Tang DM-i
Since Tang DM-i has an engine, it does not need a heat pump air conditioning to improve the range, but it has undergone the same upgrades in the chassis.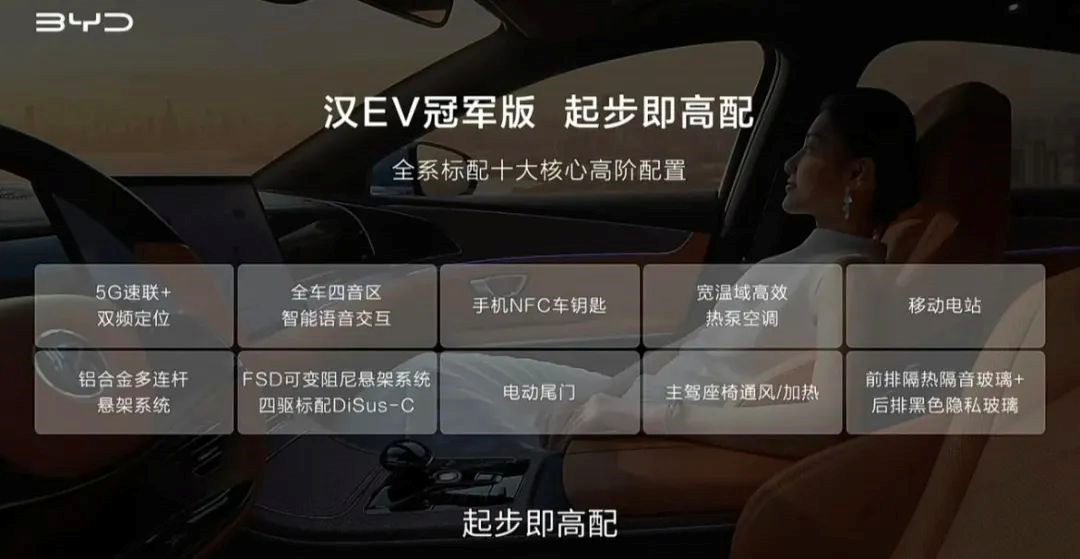 As for the common shortcomings of BYD's entire vehicle models, such as the level of intelligence, there has been no significant change.
Actually, for customers who choose products around 200,000 yuan, this is already sufficient, because the real significance of this facelift is to reduce the starting price of the new products and cover a larger market. So, what kind of splash will BYD's tactics make?
Positive confrontation with Model 3
▎I believe that the one to be most impacted starting tomorrow will be Tesla Model 3, and BYD Han is finally going to compete directly with Model 3 now.
The current BYD Han EV only has a range of 715 kilometers and is priced at a high starting price of 271,800 yuan, which is more than 40,000 yuan more expensive than Model 3. Now, BYD has arranged two cars to compete with Model 3.
If users are price-sensitive, then the 506 km Han EV is two yuan cheaper than Model 3, and the 50 km less range than Model 3's CLTC can be completely ignored in the face of the two-yuan price difference and the spacious rear space of Han EV.
There is also a model with 605 km of range at the same price as Model 3. At this time, the 50 km range advantage of Han EV will once again become a key factor in purchasing.
However, their own sibling product, the Dolphin, has become a sacrifice and has become a niche choice for those who pursue sports and control, compared to the spacious Han EV.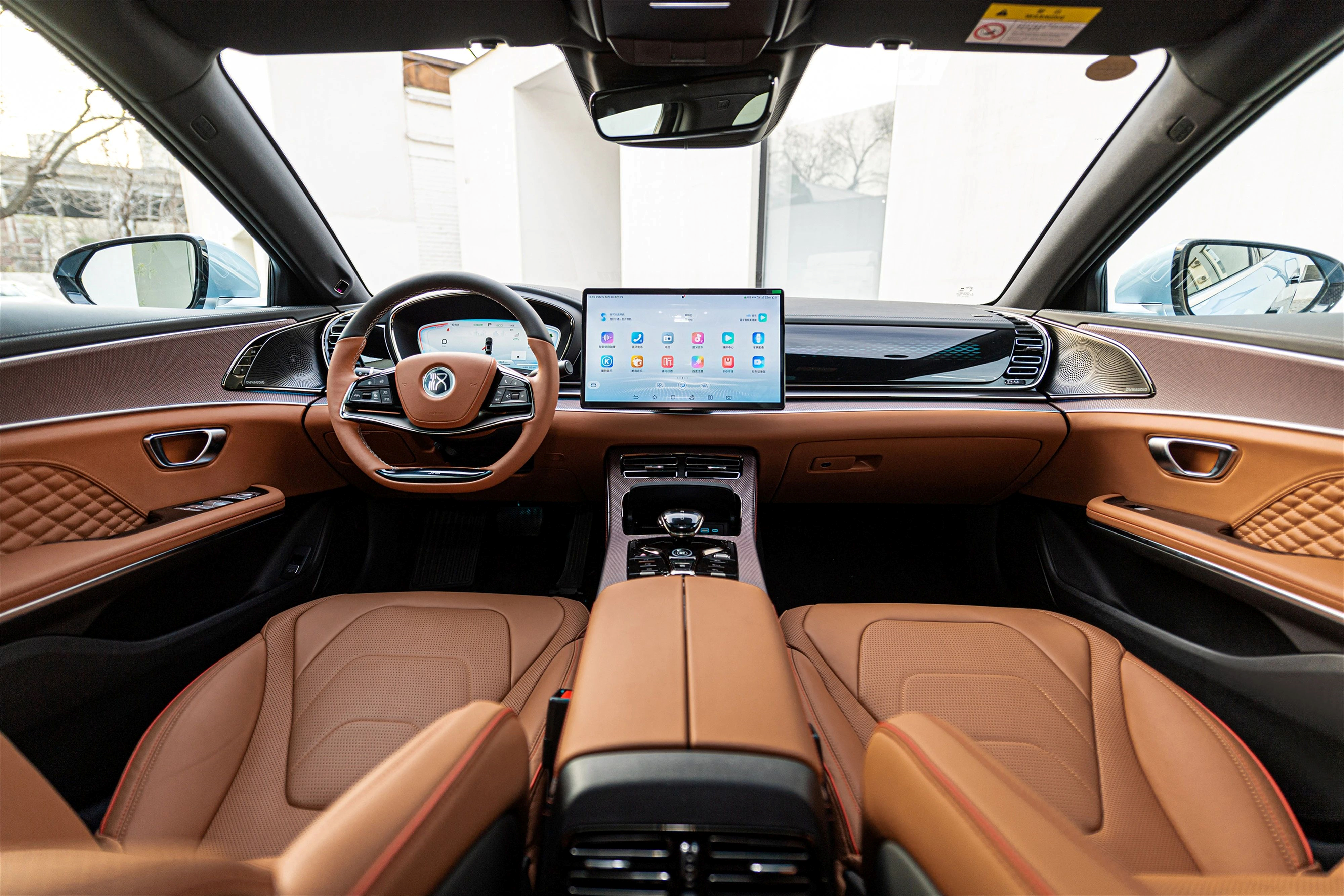 If the Han EV is compared with the recently launched P7i, the Pro version with a range of 702 kilometers is priced at 249,900 yuan and the Max version is priced at 269,900 yuan, while BYD's 715 km version has high and low configurations priced at 259,800 yuan and 279,800 yuan respectively, which highlights the cost-effectiveness of XPeng P7i. But will you choose the intelligent P7i or the spacious Han? Different customers can make their own choices.The Han EV is not worried about this issue. Its low threshold has brought in several times more consumer groups, and the large space impresses potential users who visit the stores more than the smart features, which require daily use to appreciate their value.
After Model 3, the Han EV may become a BUG-level competitor in this price range.
Subverting Fuel SUV
At a price point of over 200,000 yuan, there is simply no new energy equivalent to the Tang DM-i. This reflects BYD's strong supply chain management capabilities and is also the confidence that Tang DM-i shouted out at its launch to subvert fuel vehicles.
If the IDEAL attacked the Highlander from above and reduced its dimensions, then the Tang DM-i subverted the Highlander from below, and incidentally attacked other joint venture five-seater SUVs. The already-overwhelmed fuel SUV market has become even more challenging.
This year's car consumer market is called "the most difficult in history." As we enter 2023, with the complete exit of national subsidies and the concentrated release of car consumer demand at the end of last year, the economy is in a period of recovery from the post-pandemic era. When it comes to the huge consumption of buying a car, people generally lack confidence, which has led to a softening of the automotive market.
Tesla acted earliest. After the industry leader started the price war, various new energy vehicle companies followed suit. Just as the price of lithium carbonate, a raw material for batteries, plummeted, electric vehicles had a price reduction foundation. The price cut trend spread from pure electric vehicles to hybrid vehicles. This became the last straw that broke the price system of pure fuel vehicles, triggering the recent collective large discounts.
But this does not mean an immediate increase in sales. Everyone is thinking, have the discounts completely bottomed out? After all, whether buying a fuel car or an electric car, no one wants to be a "leek" (a person who is easily swindled or cheated), and the mentality of holding cash for purchase is severe.
Reflected in the data, as of early March, passenger car sales had fallen by more than 20% from the same period last year.
New energy vehicles are the only bright spot in the overall declining automotive market, growing by more than 15% from the same period last year, and the penetration rate of new energy has increased by 10 percentage points from the same period last year.
As the biggest contributor to new energy vehicle sales, BYD can enjoy this wave of benefits even better. BYD Chairman Wang Chuanfu shouted out the slogan "Fast fish eat slow fish," meaning that BYD will leverage its richer resources and more complete supply chain advantages to launch products with greater advantages and seize even larger markets more quickly. The latest embodiment of this strategy is the Champion Edition Han EV and the Tang DM-i.## Upgrades at Lower Prices
▎Tesla has repeatedly proven to us that lowering prices is the best way to boost sales. Whenever the banner of "Harvesting Leeks" is raised, sales also rise rapidly. However, using price as a means of increasing sales is a double-edged sword. While it brings in sales, it also harms the brand value, as well as the loyalty of existing customers, and may even shake the confidence of potential customers.
Therefore, in order not to be criticized for "Harvesting Leeks," car companies are using more and more measures, such as offering optional funds, adding features without raising prices, and launching price guarantee promises that secretly offer discounts. However, the effect of stimulating sales is ultimately limited.
So in the end, BYD chose the same path as Tesla, and went further, openly "adding features and lowering prices".
This upgrade to the chassis compensates for the shortcomings in handling and driving performance of the previous models, while the added blind spot monitoring, head-up display and other technological or comfort features keeps pace with the rapid development of new energy vehicles.
Incidentally, the previous generation of Han EV, with versions of 506 km and 605 km, and the 112 km version of Tang DM-i, were launched in 2020 and 2021, respectively. Two years later, if old car owners really want to protest, they don't have much confidence in it.
The only two current 715 km car owners who may feel "harvested" have only seen a nominal reduction of RMB 10,000, and I believe their emotions should be relatively stable.
At a time of enormous changes in the market, car companies are restructuring their product lines and prices, covering bigger markets to strengthen their product offerings, while also adjusting prices to match the market, stimulate sales growth, and BYD has managed to grasp this rhythm better than new forces.
The champion version of Qin DM-i, starting at RMB 99,800, has already given BYD a taste of success. After its release in mid-February, Qin DM-i became the top-selling sedan in China for the month, becoming a true champion. In a sluggish market environment, sales will become increasingly concentrated at the top. It is believed that the champion versions of Han EV and Tang DM-i will not only gain a large number of orders, but also become champions in their respective submarkets.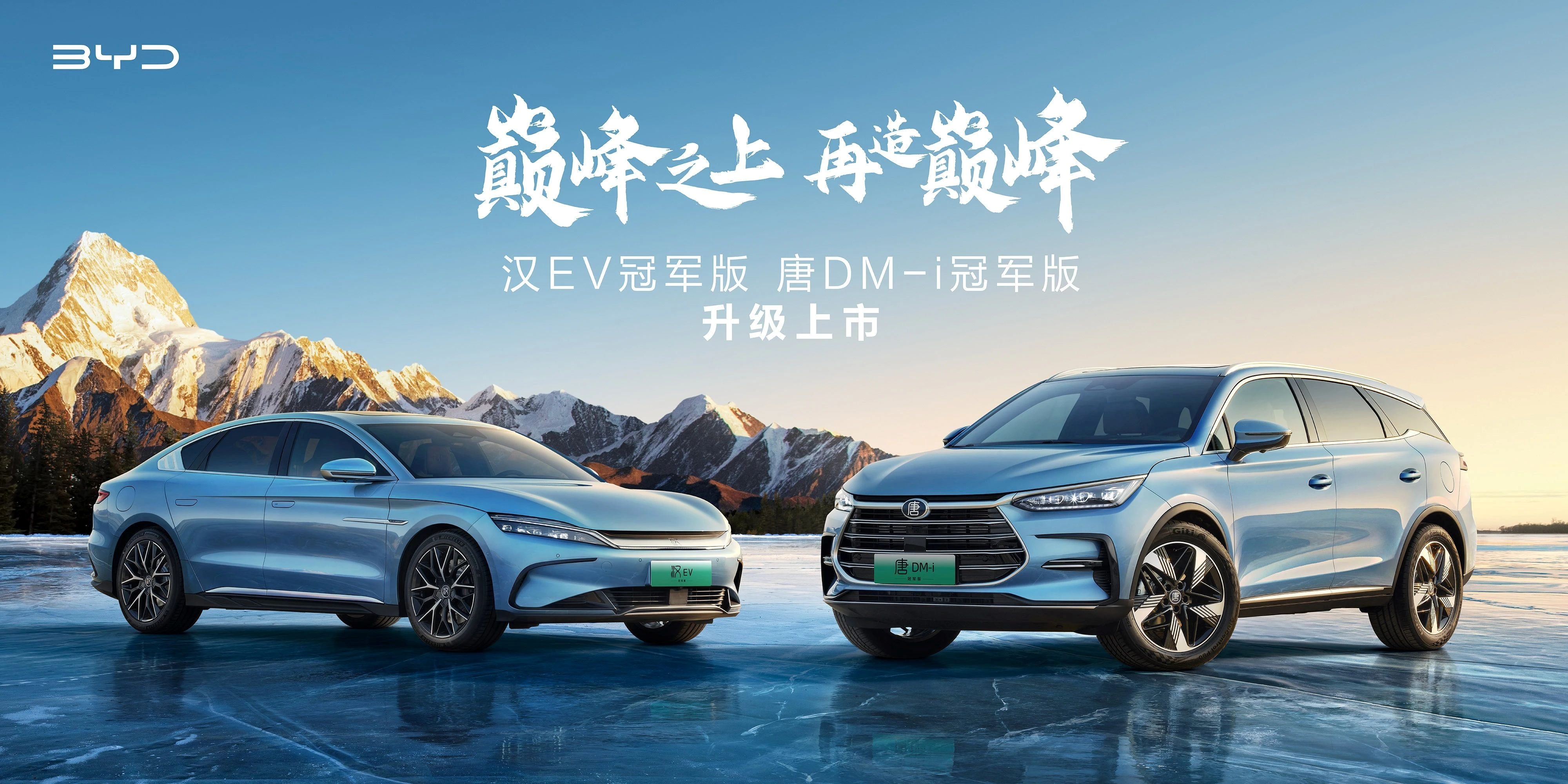 In a short while, the current Chinese best-selling car, BYD Song DM-i, will also receive an update. Since its launch in 2021, the Song DM-i has been selling well, and we can expect how BYD will continue to promote this flagship product.
Closing Remarks
▎After this update, the Han EV and Tang DM-i are at their best time to buy, consumers can get better products at cheaper prices. BYD continues to march forward on the road of replacing fossil fuel cars, further squeezing the market share of gasoline cars.
A bright future awaits us all, except for gasoline cars.
This article is a translation by ChatGPT of a Chinese report from 42HOW. If you have any questions about it, please email bd@42how.com.