On March 16, the 2023 BYD Tang DM-i Champion Edition officially went on sale, with a total of three models priced between RMB 209,800-233,800.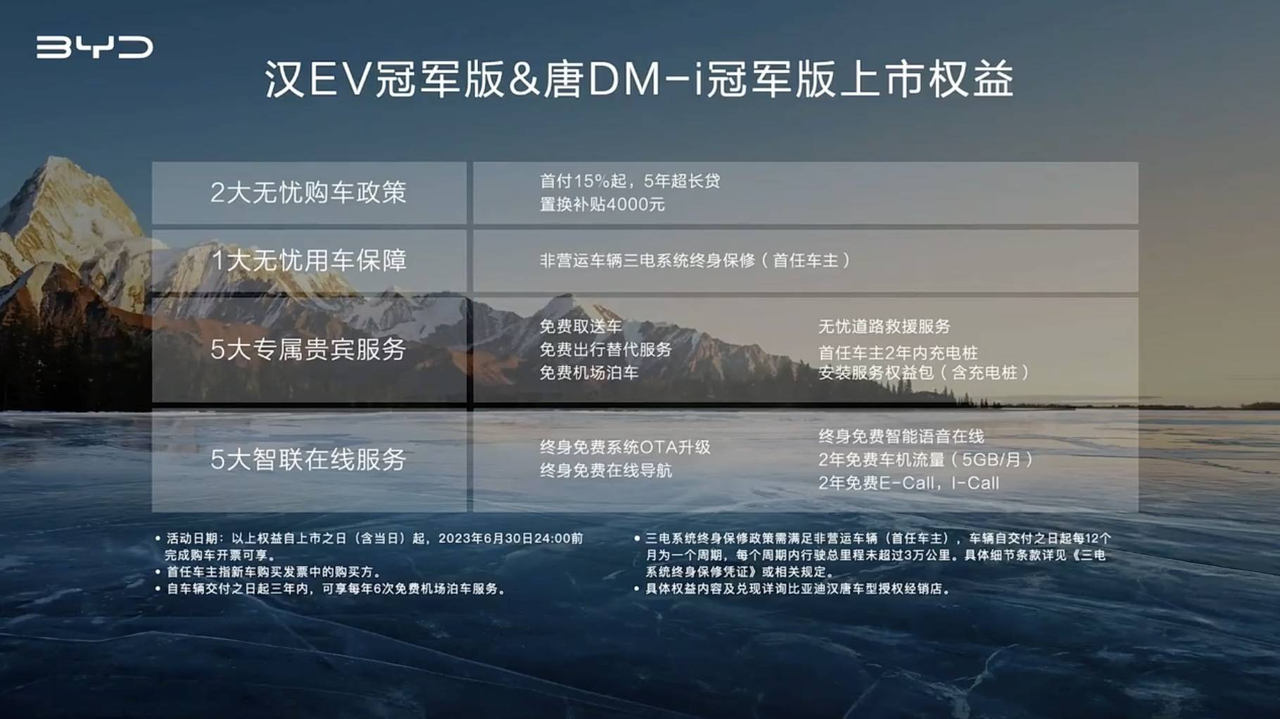 Regarding benefits, until April 30, users who purchase the car can enjoy a cash subsidy of RMB 10,000. Additionally, the brand is offering a down payment of 15%, a replacement subsidy of RMB 4,000, a lifetime quality assurance for its three-electric systems, worry-free roadside assistance, charging pile installation, lifetime OTA, 2 years of free in-vehicle data, and 2 years of E-Call and I-Call privileges.
The appearance of the new car continues the design of the current Tang DM-i, with the addition of a Glacier Blue color. At the same time, the wheel styling has been adjusted, and the tire specifications have been upgraded to 255/50 R20. The rear of the vehicle features a classic-through style taillight, which matches the front bumper.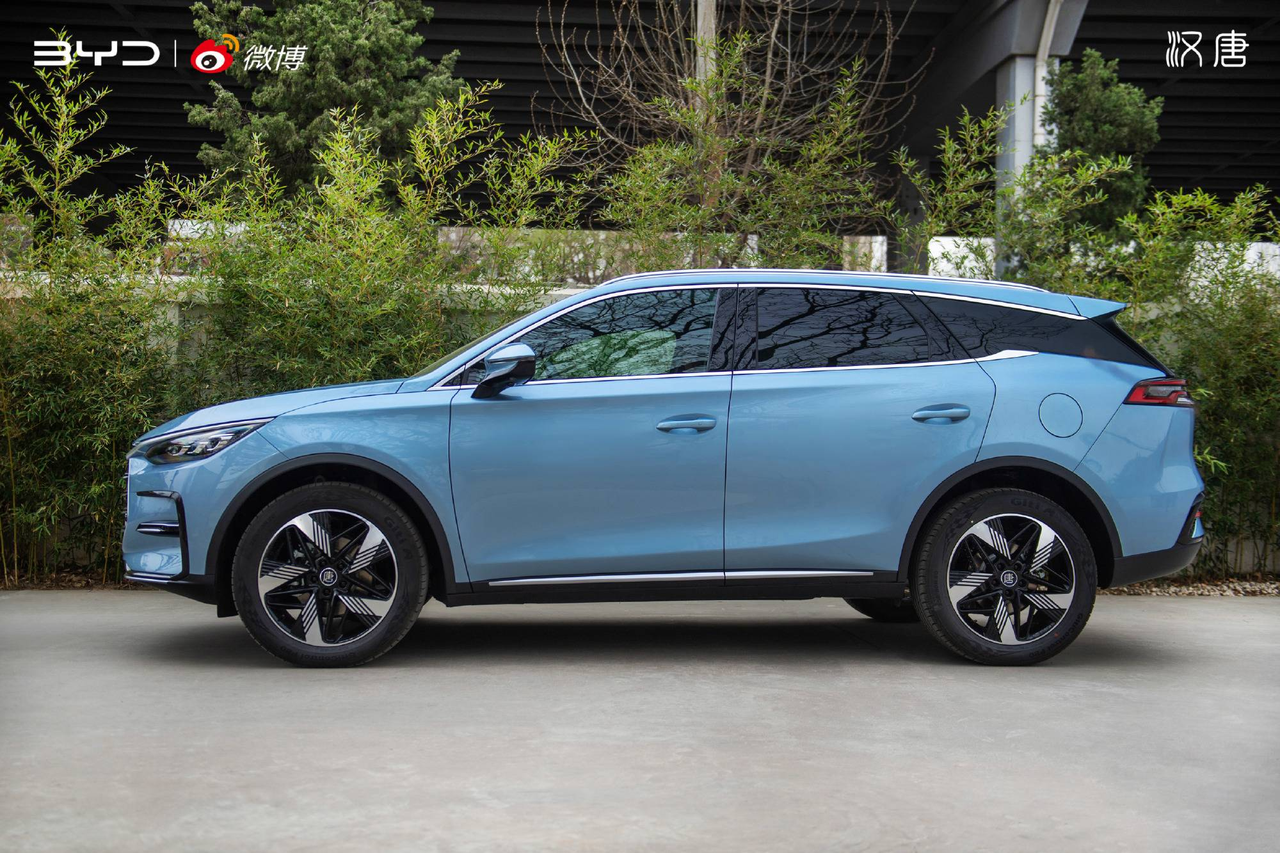 In terms of size, the new car measures 4,870 x 1,950 x 1,725 mm in length, width, and height, respectively, with a wheelbase of 2,820 mm.
In terms of the interior, the new car retains the classic design style of the BYD family. The Tang DM-i Champion Edition 112 KM Honorary and 112 KM Deluxe 7-seat models feature gold scales orange interior trimming. The car is equipped with the DiLink 4.0 (5G) intelligent networking system, with a speed 10 times that of the previously produced 4G system. The Dynaudio audio system features 12 speakers, including high, medium, low, subwoofer, and surround sound.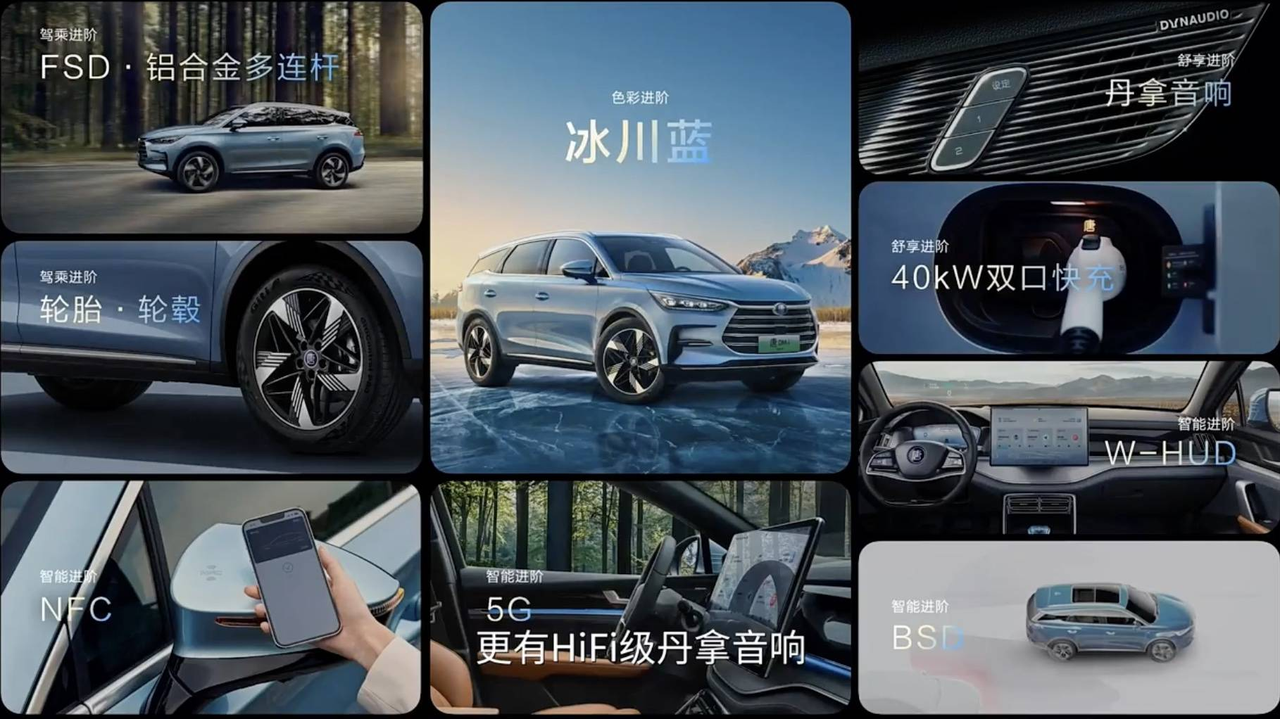 In terms of configuration, the Premium Edition will add FSD adaptive suspension, NFC, 40 kW fast charging, and other functions. The Honorary Edition adds 5G, Dynaudio audio, and FSD adaptive suspension, while canceling automatic anti-glare rearview mirrors, seat leg supports, and memory functions. The Deluxe Edition will be equipped with HUD head-up display, automatic anti-glare rearview mirrors, seat leg supports and memory functions, and leather seats. The chassis is equipped with FSD adaptive suspension as standard, with the rear suspension arm and steering joint replaced by aluminum alloy materials. In addition, the new car is equipped with an NFC digital key (compatible with Apple and Android devices), which can be operated through the BYD Auto App, Bluetooth key, and mobile NFC car key. The seven-seat model adopts a 2+3+2 seating layout, and the angle of the second-row seat backrest can be adjusted.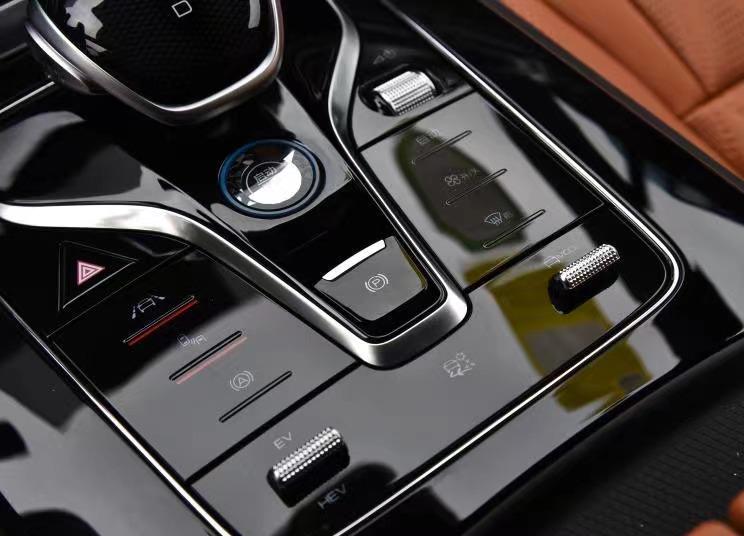 In terms of power, the Tang DM-i Champion Edition has been upgraded to a dual-port 40 kW fast charging capability, and the charging time for 30\% to 80\% SOC is shortened to 22 minutes. The new car is equipped with a DM-i plug-in hybrid system consisting of a Qualcomm plug-in specific 1.5 T engine and an electric motor. The engine has a maximum output of 102 kW and a peak torque of 231 N·m, while the electric motor has a maximum power of 160 kW and a maximum torque of 325 N·m. The NEDC pure electric range is 112 km.
This article is a translation by ChatGPT of a Chinese report from 42HOW. If you have any questions about it, please email bd@42how.com.