Author: Dà yǎn
Recently, Ford announced the establishment of its wholly-owned subsidiary Latitude AI, which is focused on advanced driving assistance systems for autonomous vehicles. Latitude's headquarters is located in Pittsburgh, USA, with engineering centers in Dearborn, Michigan, and Palo Alto, California. In addition, the company operates a highway test track in Greenville, South Carolina. The primary task of Latitude AI is to continuously optimize the Blue Cruise system, which is a hands-free and vision-free autonomous driving assistance system for millions of Ford vehicle owners.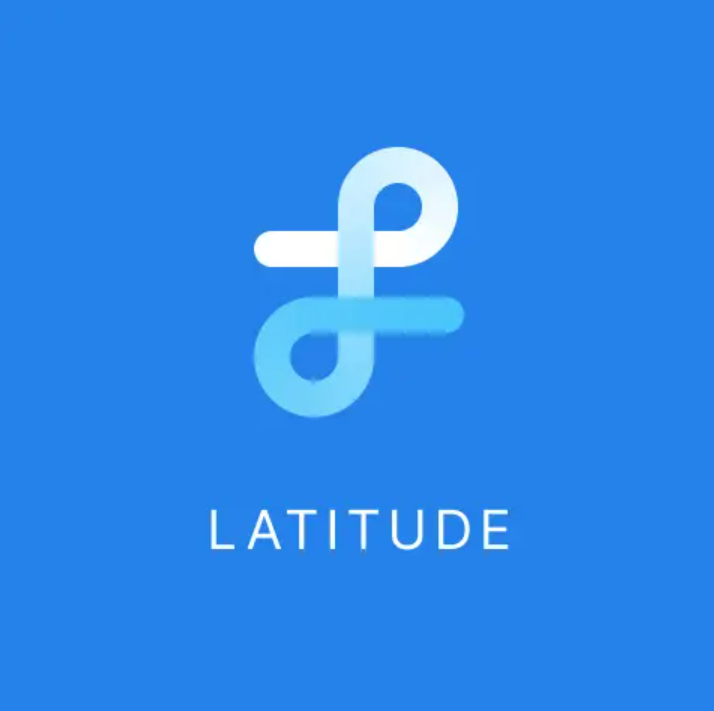 Against fierce competition, Ford cannot afford to lose
Not long ago, the joint venture company ARGO AI, which was formed by Ford and Volkswagen and focused on L4 level autonomous driving technology, went bankrupt. At that time, Ford had announced to the public that it was difficult to see the possibility of L4 level autonomous driving technology being fully commercialized in the short term. Instead, it seeks to continuously improve driving assistance systems to provide users with firsthand experience. This has a greater strategic significance for Ford.
As Ford stated, according to data from the US traffic analysis company INRIX, on average, each driver in the US wastes nearly 100 hours a year in traffic congestion. If we limit this to larger cities like New York and Los Angeles, drivers waste even more time in traffic congestion. In addition, there is significant room for deploying autonomous driving technology on highways with relatively simple working conditions. This is where Latitude comes in.
Although L4 level autonomous driving technology is currently difficult to cover all scenarios of people's car use, advanced driving assistance technology can play a big role in both long-term highway driving and traffic congestion situations on urban roads.
Many new forces and independent Chinese car companies have already achieved highway driving technology and have gradually unlocked city driving scenarios. Even in the North American market, Ford is one step behind its competitors. Tesla has already pushed FSD Beta to its users and is taking rapid strides in the field of autonomous driving/driving assistance. As for General Motors, Mary Barra vetoed the proposal for Cruise to be listed separately.
Autonomous driving technology companies can be independent, but they must be fully controlled by General Motors. This is the "iron lady's" bottom line. In the next year or two, Super Cruise will begin full commercial deployment under all General Motors brands. To catch up with competitors in the field of intelligent driving, Ford needs to win at any cost.
Full Speed Ahead on L3, Ford's Autonomous Driving Strategy Blueprint Gradually Clear
Since intelligent driving is so important to Ford, why did Ford give up ARGOAI? The reason is simple: ARGO AI and Latitude AI have completely different positioning. The former focuses on L4 while the latter's goal is L3.
Speaking of ARGO AI, it is impossible not to mention the alliance between Volkswagen and Ford. At the time of the alliance with Volkswagen, Ford was in a more difficult period. On the one hand, it lacked a pure electric platform and would face strict European regulations. Volkswagen's MEB was a good choice for Ford because it could be used immediately; on the other hand, Ford's financial data was not attractive and it urgently needed outside help to reduce the burden of investing in ARGO AI.
However, it has been found through the development of technology in recent years that both tech giants like Tesla and Waymo, as well as traditional automakers like GM and Ford, have encountered huge difficulties in commercializing L4 autonomous driving, and it is almost impossible to achieve L4 in all scenarios in the short term. Therefore, the strategy that was previously too aggressive is adjusted, turning to develop user-perceived L3, which is more meaningful.
What is more critical is that from the perspective of the automakers themselves, sharing the most important autonomous driving technology with other automakers in the future is not a very good strategy. Taking ARGO AI as an example, Ford and Volkswagen have different situations and understandings of autonomous driving and prediction. Especially, the different environments in which the two automakers are located will inevitably lead to different expectations of ARGO AI.
In addition to ARGO AI, Volvo and Otto formed an autonomous driving technology company, but later Volvo hoped that this company would focus on L4-level autonomous driving technology, while Otto hoped that this company could invest more resources in driving assistance functions that can be realized and quickly brought to market. Eventually, the two companies diverged. Based on the postponement of the SSP platform alone after Diess left Volkswagen, it can be seen that Volkswagen wants to review the overly aggressive strategies of the Diess era.
In this context, Volkswagen's investment in ARGO AI will definitely not be the same as before. Therefore, breaking up with Volkswagen, giving up investment in ARGO AI, and establishing a new company to thoroughly meet their own needs is a logical step.
The L3 rallying cry sounded, and the L4 puzzle still needs to be filled in
By integrating some of the employees of ARGO AI to establish Latitude, Ford has sounded the rallying cry for L3.
In terms of personnel structure, approximately 550 former ARGO AI employees have joined Latitude, spanning multiple fields such as machine learning, robotics, cloud platforms, maps, sensor technology, computing systems, test operations, system engineering, and safety operations. By integrating these ARGO AI old employees and the team originally responsible for intelligent driving within Ford, it is entirely possible to realize a 1+1>2 potential.
From a project perspective, Latitude didn't start from scratch. Even excluding the accumulation of ARGO AI, Ford's Blue Cruise automated driving assistance system has accumulated more than 80 million kilometers of hands-free automated driving assistance mileage.
After ARGO AI's bankruptcy, the prospects for Ford in the field of autonomous driving were quite pessimistic. At that time, Ford had already expressed that in the short term, when L-level autonomous driving technology is difficult to land, it will focus on driving assistance. Now, the establishment of Latitude partially dispels investors' doubts. However, Ford currently lacks L4-level autonomous driving. Due to the factors of driver intervention considered in the software platform design, it is difficult for L2-level driving assistance systems to reach the level of L4 no matter how iterative and optimized they are.
Therefore, for Ford, how to balance L4 in the most efficient and economical way is also a strategic issue that needs to be considered at the same time as the establishment of Latitude.
Regardless of whether it is from placing these employees or from the perspective of Ford's own ability to build autonomous driving, Ford needs a carrier like Latitude. Therefore, after ARGO AI's bankruptcy, the establishment of Latitude is both unexpected and reasonable. Currently, Ford lags behind GM and Tesla in the field of intelligent driving project progress.
After the establishment of Latitude AI, helping Ford to catch up with these two main competitors as soon as possible is the top priority. After formulating the strategy of fully entering the pure electric field, whether or not to fill the shortboard of intelligent driving becomes Ford's top strategic task. But we also hope that the Ford management can take a more long-term view of the problem of L4-level autonomous driving. If it cannot be balanced, the backwardness 5, or even 10 years later, will be even more fatal.
This article is a translation by ChatGPT of a Chinese report from 42HOW. If you have any questions about it, please email bd@42how.com.