Introduction
Huawei's entry into the automotive industry has long been a focus of attention in the industry. Recently, many people have noticed that the official accounts of multiple platforms of AITO Motors are using the brand new name "HUAWEI WENJIE".
When responding to media inquiries, Huawei publicly announced that "HUAWEI WENJIE" is Huawei's ecologically driven automotive brand and a completely new business model. In this model, Huawei will provide whole vehicle enterprises with three electric vehicle systems, intelligent network connectivity software and hardware technologies by intervening in the whole process from product definition to sales to help enterprises achieve better sales.
The WENJIE brand is gradually separated from Xiaokang Motors
Looking at the renaming of the "AITO WENJIE" brand to "HUAWEI WENJIE", WENJIE has become Huawei's own exclusive brand. Earlier, Yu Chengdong had already revealed in an interview that Huawei hopes to use the intelligent selection model as the basis to create an ecological alliance. Looking at it now, Huawei's WENJIE will be the name of this ecological alliance.
In the future, we will no longer see the logos of Jianghuai Motors and Chery Motors on the WENJIE brand and the smart car models from those two car makers. These models will all use the Huawei WENJIE brand to showcase themselves externally. Apart from Huawei using its credentials to publicize through the Ministry of Industry and Information Technology, they may only act as an outsourcer. As for the idea that WENJIE brand belongs to Xiaokang Motors, similar to the Sylphy brand, it can now be discarded. WENJIE will definitely be Huawei's brand. In the intelligent selection model mode of WENJIE, everything from styling to whole-vehicle engineering to sales in the later stages will be completely controlled by Huawei.
Huawei's ambitions are much greater than Bosch's
Currently, Huawei has three main models in the automotive industry:
Parts supplier
1. Component Mode
In the component mode, Huawei is similar to Bosch, and only sells component products to automakers. In this mode, Huawei has little bargaining power and cannot participate deeply in the project research and development of entire vehicle enterprises. For Huawei, which aims to make breakthroughs in the field of intelligent electric vehicles, this model is far from meeting its business needs.
2. HI(HUAWEI Inside) Mode
In essence, the HI mode is Huawei's output of a complete set of systems, such as intelligent cockpit and autonomous driving, to entire vehicle enterprises. Huawei can more deeply participate in the entire vehicle project of the car manufacturer, and even mark the HI logo on the relevant models. However, the biggest drawback of this model for Huawei is that the project dominance is still controlled by the automakers. The poor sales of the previous Beiqi BJEV, which used Huawei's HI mode, even affected Huawei's reputation. In many public announcements, automakers may not necessarily want to highlight Huawei more. In this mode, Huawei has simply risen from a supplier to a core supplier that can participate in joint development. Currently, Beiqi BJEV mainly uses the HI mode, but the sales of the Huwaei branded car did not improve much. It is still difficult to predict how the future models, such as Avita, GAC, and BYD, under the HI mode will perform. The departure of Wang Jun, head of Huawei's automobile business, is also somewhat related to the unsuccessful HI model.
3. SELECTED CAR Mode
Compared with HI mode, the SELECTED CAR mode has undoubtedly achieved more succeess. Based on the not-so-leading platform of Xiaokang Motors, it quickly occupies a place in the domestic new force vehicle rankings after its establishment, letting the domestic automotive industry see its enormous potential. In this mode, Huawei has the dominant power over the entire vehicle project. At the AITO WENJIE brand launch conference, we almost did not see the high-level of Xiaokang Motors, the whole conference were led by Huawei. Therefore, although Huawei does not make cars in the SELECTED CAR mode, almost all consumers treat the related models as Huawei-branded cars. Judging from Huawei's current brand appeal in China, it also has the confidence to further promote and develop the SELECTED CAR mode.
Huawei's goal is to be the "Un-crowned King" in the automotive industry
For Huawei now, making cars is actually not that important anymore. Just like in the smartphone industry, even Apple, they have companies such as Foxconn and Luxshare Precision Manufacturing to produce their products. Under the intelligent selection car model, companies like SAIC, JAC, and later Chery, are equivalent to Foxconn and Luxshare Precision Manufacturing in the hands of Apple. Huawei has a firm grip on brand, core technology, and sales channels. These car companies are just acting as contract manufacturers, while Huawei is like an un-crowned king, or even a supreme ruler, who can influence these car companies' intelligent selection car projects to maximize their own interests.
Currently, overcapacity in the domestic automotive market is an indisputable fact. Whether it is a gasoline-powered car or a new energy vehicle, the large idle capacity means Huawei can easily find enterprises that produce products for them in the market. Take Xiaokang Motors as an example, if they do not contract to Huawei, do not accept Huawei's alliance, they will inevitably be marginalized in the domestic market. Therefore, for Huawei, using these relatively mature production capacities can effectively reduce the initial investment cost in the field of car manufacturing, and focus more precious funding on core technology research and development, as well as later market promotion.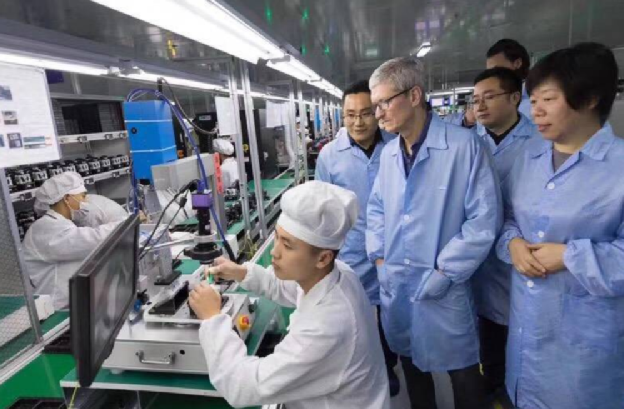 In Huawei's publicity efforts, "helping the overall auto industry sell more cars" has always been their mantra. However, there is no free lunch, and Huawei is not a charitable organization. While helping automakers sell more cars, finding new pillars of enterprise development beyond mobile phones and communication products is Huawei's ultimate goal. Just like a few years ago, almost all major manufacturers were trying to help their dealers achieve profitability. Because only when the dealers make profits, will they have more motivation to help sell cars and provide better services to customers. Huawei is the same. By vigorously promoting these automakers, they will ultimately benefit the most. For car companies, including Xiaokang, who choose the intelligent selection car model, they are handing over not only the leading role in the project, but also the future prospects and destiny of their enterprise.
这是一篇 Markdown 文本
欢迎来到我的博客!
我是一名<h3>汽车</h3>行业从业者,热爱汽车文化和技术。
本博客主要分享我在汽车行业的<i>工作</i>和<strong>经验</strong>。
以下是我个人的博客地址:
我的技能
我的爱好
骑行
阅读汽车杂志
维护私家车
请随时联系我,期待与您的交流!
以下是我的联系方式:
电子邮件:example@mail.com
手机号码:<u>+86 123456789</u>
英文 Markdown:
This is a Markdown text
Welcome to my blog!
I am a professional in the <h3>automotive
` industry, who loves automotive culture and technology.
This blog mainly shares my <i>workandexperience</strong> in the automotive industry.
Here is my personal blog address:
My skills
Automotive sales and marketing
Automotive technology R&D
Automotive aftermarket service
My hobbies
Cycling
Reading automotive magazines
Maintaining my private car
Please feel free to contact me. Looking forward to communicating with you!
Here is my contact information:
Email: example@mail.com
Phone number: <u>+86 123456789</u>
This article is a translation by ChatGPT of a Chinese report from 42HOW. If you have any questions about it, please email bd@42how.com.