According to reports, Chongqing has recently developed the "Chongqing Further Supporting Market Entities to Promote Economic Stability and Recovery Stimulus Measures" policy, which proposes to provide up to 3,000 yuan subsidy for replacing new energy vehicles from March to June.
To further promote economic development and expand domestic demand, Chongqing will provide a subsidy policy for personal consumers to replace new energy passenger cars from March 1 to June 30, giving a subsidy of 1,000-3,000 yuan per vehicle.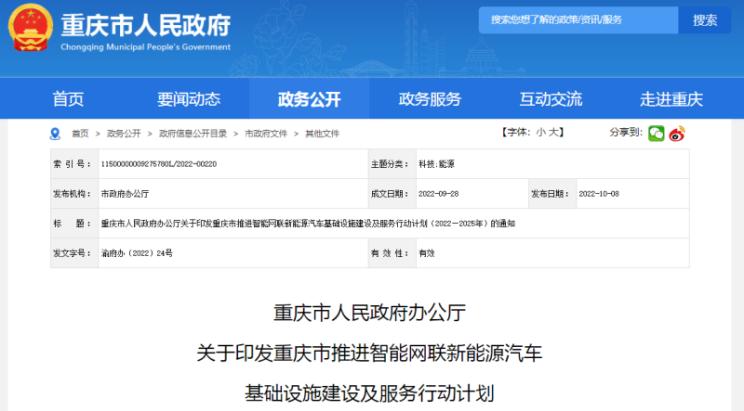 In addition, in terms of transportation, Chongqing will also provide a 40% discount on highway tolls for vehicles transporting containers at major loading and unloading points of the Western Land-Sea New Channel and China-Europe Block Train, which is expected to promote the production and sales of Chongqing's automobile manufacturing industry.
It's worth mentioning that Chongqing previously released the "Chongqing Action Plan for Promoting Intelligent and Connected New Energy Vehicle Infrastructure Construction and Services (2022-2025)", which proposes to build more than 240,000 charging piles throughout the city by 2025, covering all newly built residential communities.
This article is a translation by ChatGPT of a Chinese report from 42HOW. If you have any questions about it, please email bd@42how.com.