Author: Tao Yanyan
Editor's note: Zhi Neng monthly report officially launched, mainly divided into five chapters: whole vehicle (domestic Part1, domestic Part2, Europe), battery (domestic, foreign, storage), charging, electric drive, and intelligence.
From the perspective of the new energy market at home and abroad, charging facilities are the key to promoting electric vehicles, and public charging piles are the throat of China's electric vehicle development. Through the construction of charging facilities, we can indirectly understand the real situation of the current new energy market.
In January 2023, the number of newly installed public charging facilities in China was 1.841 million:
DC charging piles: 785,000, an increase of 22,000 from the previous month.

AC charging piles: 1.055 million, an increase of 19,000 from the previous month.
According to the total data, it is estimated that among the 13.1 million new energy vehicles in China at the end of 2022, there are 3.57 million privately-owned charging piles, and the installation rate estimated based on this data is 27.2%. The actual data may fluctuate above this benchmark.
The geographical distribution of charging facilities is uneven, mainly concentrated in the south. The uneven geographical distribution is also one of the key factors hindering the popularization of electric vehicles.
Charging Operators and Charging Networks, Who are Constructing Them: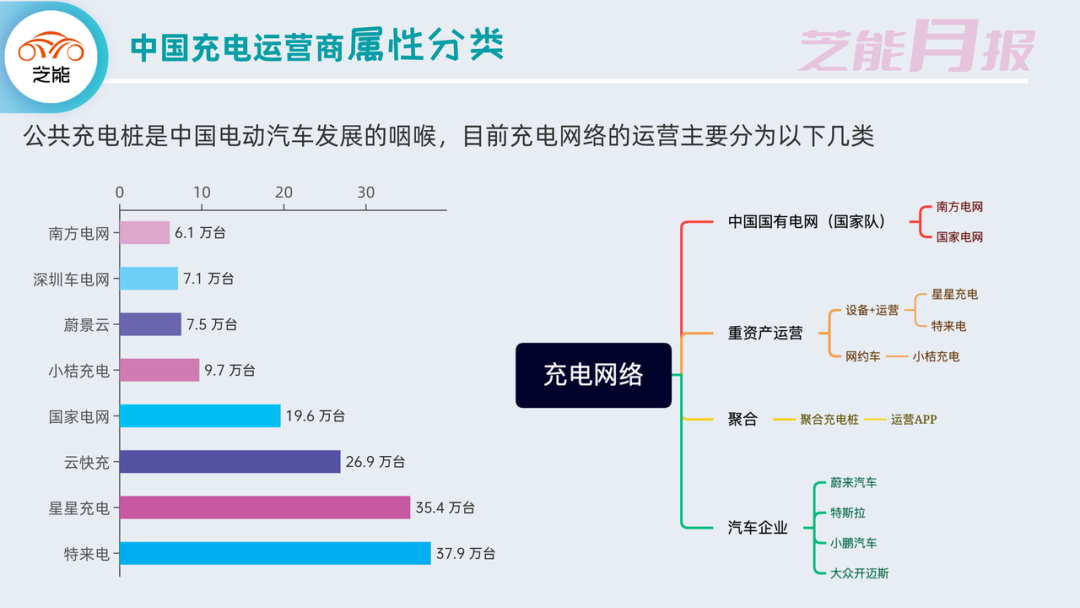 Finally, let's take a look at the situation of self-operated charging facilities of automakers: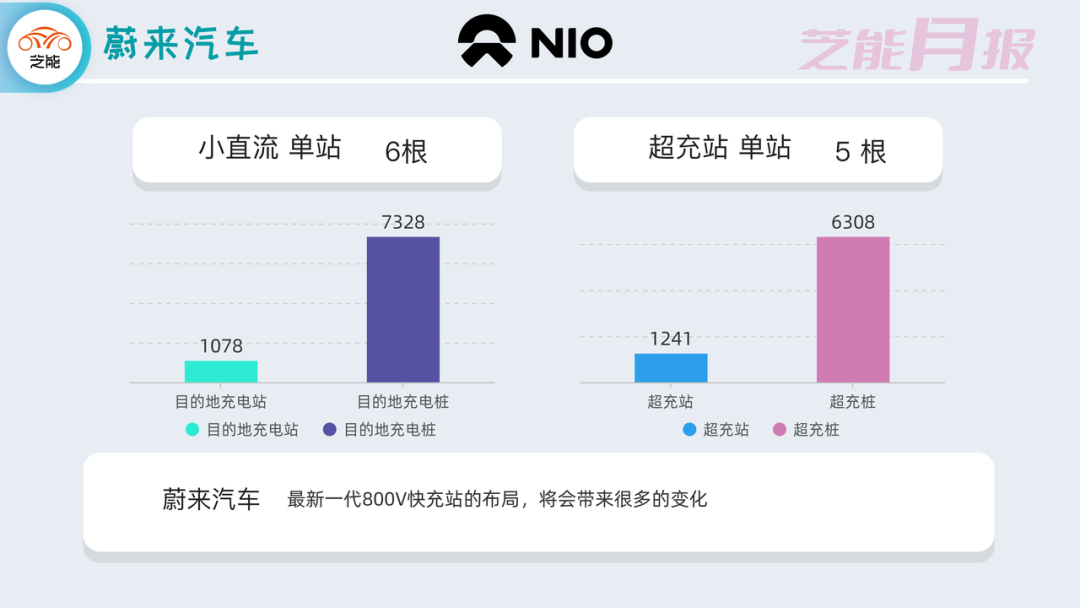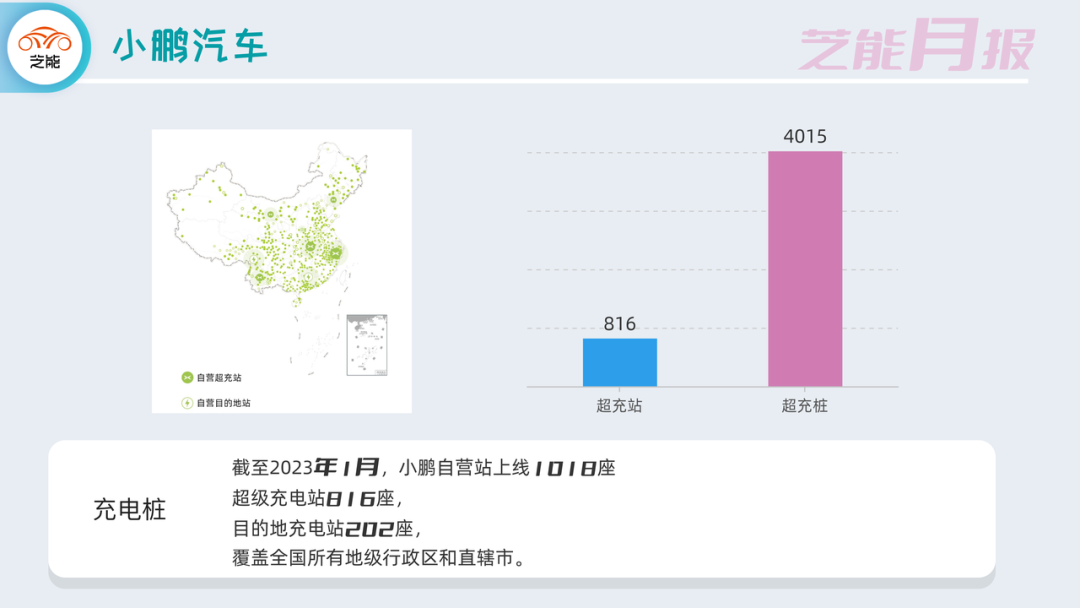 "`


"`
This article is a translation by ChatGPT of a Chinese report from 42HOW. If you have any questions about it, please email bd@42how.com.