Author: Da Yan
Recently, following Tesla, General Motors (GM) and Ford also announced their financial reports for 2022. GM's profits remained relatively stable compared to last year, but its electric vehicle sales fell to fourth place in the US market. As for Ford Motor Company, although its electric vehicle sales have steadily increased, the nearly $2 billion loss has prompted Ford management to cut their executive bonuses and wave the flag of layoffs.
For the two old automakers who are in the process of electrification transformation, the various indicators of the "new nobleman" Tesla are undoubtedly an important indicator of their profitability.
How to Convert Revenue into Net Profit?
As two major old car companies in the United States, GM and Ford had their own highlights and shortcomings in their annual reports over the past year.

With a net profit of 9.9 billion US dollars, GM's performance is not bad. It is especially commendable to regain the top spot in the US auto sales with 5.84 million vehicles sold. However, the 23% increase in revenue resulted in a 0.8% decline in net profit, directly proving that GM still has a lot of work to do in improving the profitability of each vehicle.
In 2023, with the launch of Ultium-powered vehicles, especially high-gross-margin models like the all-electric Hummer and Lyriq, GM's profitability is expected to further improve, but the premise is can GM's battery factories continuously and steadily supply batteries in 2023?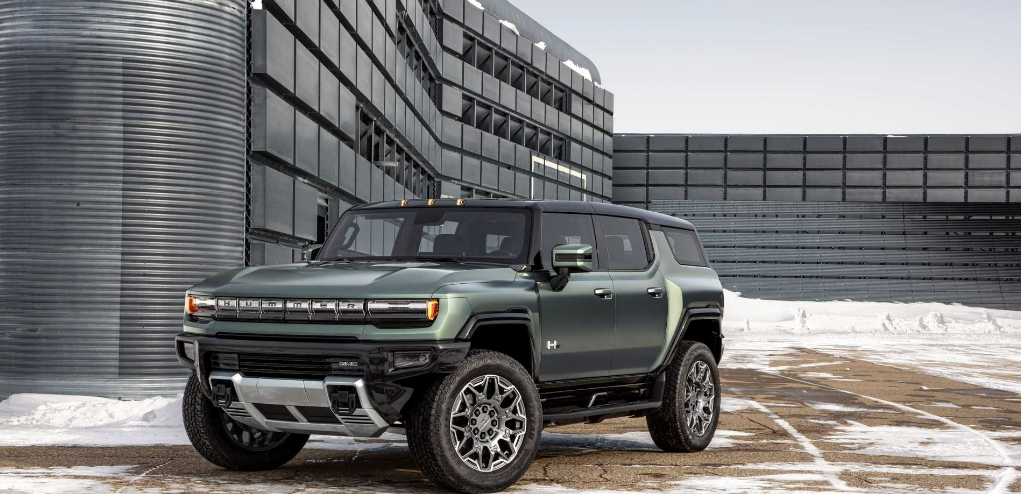 As for Ford Motor Company, although the nearly $2 billion loss is frustrating, there are still many highlights to follow in their financial report. In terms of sales volumes, although it sold 3.67 million vehicles, which is significantly less than GM's 5.84 million vehicles, its revenue is very close to that of GM. Ford's loss is mainly due to issues in its supply chain, which has forced the company to invest limited resources into high-add-value models. As long as the supply chain conflicts are alleviated, Ford's F-series pickups and SUVs like the Bronco still have very broad market prospects in 2023.
Higher sales and revenue did not bring greater profits for General Motors and Ford, the two old car giants. Tesla's huge profit effect has become a huge gap looming in front of General Motors and Ford. Besides profitability, how to seek rapid catch-up in market value is actually more significant for General Motors and Ford.
As of the close on February 17th, Tesla's market value of 659.1 billion US dollars was 10 times that of the combined market value of General Motors and Ford, two old car giants. It is an important question for the top executives of the two car companies to catch up with Tesla's stock price by rapidly deploying smart electric cars.
Competitors may not be just Tesla
In 2022, Ford ranked second in electric car sales with a 7.1% market share in the US electric car market with Mustang Mach-E, F150 Lightning, and e-Transit, but more electric car sales did not bring greater profits to Ford.
For Ford, although the electric vehicle business unit has been organized independently by organizational restructuring, Ford still follows the development pattern and process of developing fuel cars when developing electric cars. That is to say, Ford's engineering development team hopes to learn from past designs to reduce the risks of new designs as much as possible. Compared with Tesla, which starts from scratch and creates its own designs, this conservative approach may mean that Ford will have no cost-performance advantages in single vehicle gross margin.
Due to battery supply issues, General Motors' electric car sales in the US fell to fourth place in 2022. Bolt EV/EUV contributed 38,120 units as the main sales of General Motors' electric cars. Due to the slow start of the Ohio battery factory jointly operated with LG Energy Solution in Korea, the sales of the GMC Hummer electric pickup truck and the Cadillac Lyriq SUV, which were once highly anticipated, were not remarkable. They only contributed 854 and 122 units respectively.2023 is going to be a big year for the Ottopower platform. As long as the universal battery factory can keep supplying batteries, with the outstanding performance of the Ottopower platform, General Motors hopes to make a comeback in the electric car market.
In 2022, among the top ten electric cars in the United States, Hyundai from Korea is undoubtedly the biggest dark horse. With the two cost-effective models, the IONIQ 5 and the KIA EV6, they surpassed General Motors in total sales and became the third largest car company behind only Tesla and Ford. Together with Volkswagen's ID.4, they should have taken a significant portion of the market share that belonged to the Chevrolet Bolt.
It is worth mentioning that last year's new clean energy regulations, which were passed and implemented in stages, allow leased vehicles to receive a commercial vehicle tax credit of $7,500, even if these vehicles are assembled outside of North America. This means that American users can also enjoy tax credits for leasing electric cars assembled in Korea.
In 2023, everyone is not only optimistic about the continued rise in sales of Hyundai's cost-effective electric cars in the US market but also looking forward to whether the Hyundai electric car family has the ability to change the existing pattern of the US electric car market.
The US electric car price war is about to break out
On January 12th, local time in the United States, Tesla lowered the prices of all its new models in its home country, following a price drop in the Chinese market. Among them, Model Y, which has the highest sales in the United States, had the largest price cut, a 20% reduction, lowering the price by $13,000 to $52,990, and the basic Model 3 was reduced by $3,000 to $43,990. Model S/X also had a reduction of around $10,000.
The reason for the significant price cut of Model Y is that the basic 5-seat version has reached the threshold of 55,000 US dollars after this price cut, which will receive a tax deduction of $7,500 for electric vehicles under the "Inflation Reduction Act". Based on this, the sales of Model Y in 2023 are expected to further increase, helping Tesla stabilize investors' expectations.
In the face of Tesla's price cut, Ford Mustang Mach-E, as the main competitor of Model Y in the North American market, has chosen to follow suit, reducing the price by $5,900 to ensure the cost-effectiveness of its own products and stabilize terminal sales. However, for Ford, the price reduction of Mustang Mach-E is bound to erode the already low single-vehicle gross profit. In addition, whether the sales volume can be increased through the price reduction remains to be observed by the market.
Unlike Ford, General Motors (GM) did not follow Tesla's price war. On the one hand, the pure electric Hummer and Lyriq, as well as the Bolt EV/EUV currently sold by GM, have completely different positioning from Tesla's models, and different target customer groups make it impossible to compete with Model 3/Y even if they are discounted. On the other hand, Bolt EV/EUV is gradually entering the end of its product life cycle, and it already has considerable competitiveness in terms of price. When a large number of Buick/Chevrolet models based on the Ultium platform are launched, it may be the time for GM to start a price war.
Summary
Currently, Ford and GM are transforming into the field of electric vehicles.
In terms of investment amount, GM announced earlier that it will invest 35 billion US dollars to advance electrification, and 2023 will be a big year for products based on the Ultium platform. Ford plans to invest more than US$50 billion in electrification research and development from 2022 to 2026. Ford CEO Jim Farley plans to increase the company's annual production of electric vehicles to 2 million vehicles by the end of 2026, and he will spend $50 billion to launch new electric models.The huge investment is a considerable burden for both General Motors and Ford. How to achieve full profitability in the electric vehicle business as soon as possible under the pressure of continuous price reduction from Tesla will directly determine whether General Motors and Ford can transform successfully.
This article is a translation by ChatGPT of a Chinese report from 42HOW. If you have any questions about it, please email bd@42how.com.