Editor's Note: Last December, Insider interviewed Martin Eberhard and compiled this report. Martin Eberhard was once called "Mr. Tesla", but now he calls himself a "retired entrepreneur". The Tesla co-founder talked about many aspects from his early start-up to the future of electric cars, including some "personal grievances" with Elon Musk.
Behind many legendary entrepreneurs there are many legendary stories, let alone Elon Musk who can cause half the world to buzz every day. In this extremely long interview, through the first-person perspective of Tesla's other co-founder Martin Eberhard, you can see the birth of Tesla, and perhaps some unknown sides of Musk? Of course, any personal interview will not be so objective, so it is difficult for us to evaluate or admit the truth of every sentence. But if you read it as a story, it is still interesting.
In addition, in this story, you can read a slightly conservative and cautious character as a founder, perhaps already indicating that he and the familiar Musk cannot coexist in Tesla at the same time. By the end, even I personally think that if it had been Martin Eberhard who remained in charge, Tesla probably would not exist.
Although in everyone's knowledge, Musk is the founder of Tesla, his role in the car manufacturer's history may be more complex. In 2003, Martin Eberhard and Marc Tarpenning co-founded Tesla. Musk led the company's $7.5 million Series A funding round and became the chairman of Tesla's board of directors in 2004.
Later, Eberhard and Musk had a dispute and Musk removed Eberhard from the CEO position in 2007. Musk said that Eberhard obstructed the production of Tesla's first vehicle, Roadster, and some other issues.And Musk, who took over as CEO in 2008, claimed that Eberhard was his worst collaborator. Eberhard sued Musk in 2009 for defamation, but the case was later resolved.
I won't just fire employees easily
Eberhard said that if he knew Tesla today, he would do a million things differently, big and small, and that he believed Tesla spent too much time discussing whether to sell cars through dealerships or directly. He also said that although he would have made some technical changes to the Roadster, he was generally proud of the ultimate result created by the team. "If you have hindsight, you will realize that you have made all the mistakes," he said. "But I think, from a big picture perspective, we did it right. For the first time in decades, we successfully established a car company."
"If I could start over, would I take his money?" Eberhard asked himself, referring to Musk's investment. "I didn't see any other money on the table." It seems there was no other choice back then. Musk led Tesla's $7.5 million Series A funding and became chairman of the board in 2004. Eberhard said that if he stayed, he would have made different choices from Musk. "For example, I would have been strongly against buying SolarCity," he believed the acquisition would have distracted Tesla.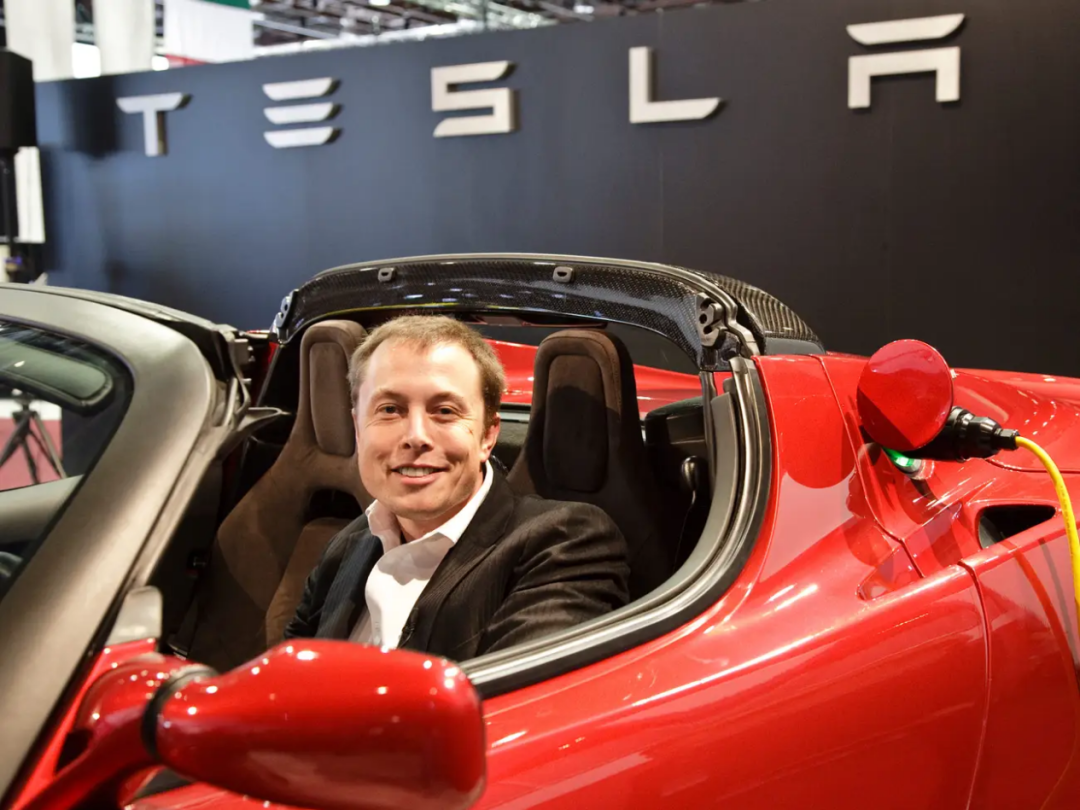 Tesla acquired solar energy company SolarCity for $2.6 billion in 2016. Musk was scrutinized in the acquisition because the company was run by his cousin Lyndon Rive, who had many business issues. Some Tesla shareholders filed lawsuits accusing Musk of pressuring Tesla's board members to purchase SolarCity to ease Musk's financial troubles. However, Musk won the case last year. In 2021, Tesla's energy production and storage department generated nearly $3 billion in revenue.
Apart from expressing regret about the company's development direction, Eberhard also has his own views on Tesla's corporate culture today. "I firmly believe in respecting employees. I don't like to see things like arbitrary dismissals happening," he said. "Doing so may help improve the internal culture of the company."
These comments seem to coincide with previous reports that Musk may be a difficult person to work with. The report claimed that Musk is very easily angered and may even dismiss employees in anger. However, Musk denied these allegations and stated in 2021 that he provides "clear and candid" feedback to his employees. Insider has also asked Musk to verify these claims, but Musk has not yet responded.
Describing his management style, Eberhard said, "I try to maintain the positivity of the company by having them fulfill their mission and making them realize that what we are doing is really important to the world. This motivation for everyone to spend a lot of time on things is not out of fear, but out of a sense of achievement and responsibility." "Of course, I don't dismiss employees for no reason," he added. "But sometimes I do have to let some people go, but I don't like doing it."
The Real Musk? Fake Musk?
When inevitably talking about Musk, Eberhard said that he has been trying to avoid news about Musk in recent years.
Eberhard said he has blocked Musk in his dynamic messages on Twitter. "I don't need to see any content about him. Seeing these tweets will only give me indigestion. But even if I don't want to see these things, Musk often tweets out some crazy things, and then suddenly a group of reporters come to find me and ask me what I think." So Eberhard can't escape Musk at all.
But Eberhard also acknowledged a change he noticed: he described Musk and his company as being more hands-on than he was during his tenure at Tesla. He thought Musk was more hands-on than he was at Tesla, and that seems to be the case. Tesla's early history was a focus of contention between Musk and Eberhard. Musk tweeted in November that he "was the product architect and led the design of the original Roadster." Eberhard, of course, disputed that claim.
Eberhard said that although he was CEO and Musk was chairman of the board, Musk attended board meetings every month but did not work at the company regularly. "So all these reports about him working or having ideas while sitting in the car are just not true," Eberhard said. "After all, he didn't even show up to the company."
Eberhard also said that when Tesla began receiving more media attention, he realized that the friction between him and Musk was getting worse. "When we started doing some promotion or coverage of Tesla, his behavior changed dramatically," Eberhard said. "If any Tesla-related articles didn't feature him prominently, he would get angry. That's when I realized there was a kind of ego that I hadn't realized before." Eberhard was then known as "Mr. Tesla," and he said that whenever an article about the company didn't mention Musk, Musk would call him and shout at him.
In 2007, Musk ousted Eberhard and soon became Tesla's CEO, but that didn't mean the two had broken ties. Eberhard said that when SpaceX sent its first rocket into space in 2008, he sent Musk a congratulatory letter, but Musk never replied. It wasn't until 2009, when Musk began referring to himself as a Tesla founder and making negative comments about Eberhard, that Eberhard filed a defamation lawsuit against Musk. The lawsuit was settled for an undisclosed amount that year, with Musk and two other Tesla executives, JB Straubel and Ian Wright, also being given the "founder" title at Tesla, and Musk and Eberhard signing a non-disparagement agreement.
Elon Musk occasionally tweets about Martin Eberhard. Eberhard said that although he doesn't know why Musk keeps mentioning him since they are no longer in contact, he has a reasonable guess that "my guess would be that it is because he has been trying for years to establish himself as a founder of Tesla, and now people know that this is not true." However, Eberhard said about this matter, "As I said, I'm relatively powerless. There's not a lot I can do. I can only accept."
Don't Compete with Tesla Head-on
Eberhard said that when he and Tarpenning founded Tesla in 2003, everyone thought it was "impossible" to make a profit by producing electric cars. After Ford and other traditional car makers had basically given up on electric cars, Tesla was the only startup that tried. But today, according to the International Energy Agency, 13% of cars sold worldwide in 2022 are electric cars. "In a sense, we won," Eberhard said. "We succeeded."
Eberhard has some advice for startups and traditional car makers that are joining the electric car industry: "Don't try to compete with Tesla head-on." The car industry is not a "winner-takes-all industry," Eberhard said. "Unlike many Silicon Valley companies, the car industry is not a winner-takes-all industry," he said. "There are different types of cars for different market segments."
The Tesla co-founder said he was disappointed with companies like Lucid. He said Lucid is trying to compete directly with the Model S through a similar electric sedan, the Lucid Air. (Eberhard said he worked for Lucid, then known as Atieva, for a time in 2015, but was not a "big fan" of the then-CEO and left after six weeks.) Lucid confirmed that Eberhard worked at the company for a period of time in 2015, but declined to comment on his departure. A representative of the startup countered Eberhard's characterization of the Lucid Air, calling it "the new benchmark for electric sports sedans."
According to Eberhard, he is more impressed by companies like Rivian. "Rivian is very special. 'Everyone knows that the F-150 is the best-selling car in North America. So if we want to find a new market, it should be a profitable field'," Eberhard said. Although Tesla dominates the electric vehicle market in the United States, Ford is second. Ford sold more than 41,000 electric cars in the first three quarters of 2022, while Tesla delivered more than 900,000 during the same period.
"Eberhard says that Tesla has been waiting for other companies to catch up, but he doesn't think companies like Ford are a threat."
Is Tesla's biggest threat itself?
In Eberhard's view, it is difficult for Tesla to be threatened by other automakers, but interestingly, he believes that the biggest threat to Tesla comes from within the company's autonomous driving technology, and Eberhard's point of view is also interesting. "In my opinion, we need to get rid of the idea that all these autonomous driving-related things are strongly related to electric vehicles," Eberhard adds, "I hope to see people focus on producing cars that people can drive." In other words, a car centered around people.
Musk has made autonomous driving technology a key part of Tesla's future. Last year, he described Tesla's FSD as the difference between Tesla being worth a lot of money and almost nothing. Musk has said that Tesla is "both a software company and a hardware company". But Eberhard doesn't think it's that simple. Eberhard is very direct, and he doesn't like Tesla's FSD. "I think it's wrong to see cars as hardware platforms that support software, like the iPhone. Cars and phones are different," he said.
"I use an iPhone too, and every time I update the system, I find that it has this bug or that bug," Eberhard added. "These bugs mean, for example, that the app I use to read the news may occasionally crash, but that's no big deal. These bugs won't have catastrophic consequences, but if there is a bug in FSD, such as my brakes or steering wheel malfunctioning, the worst result is that it may cause human injury or death.""`

According to Eberhard, while he also appreciates safety-oriented systems like driving assistance, he is "not a faithful supporter of autonomous driving." He said Musk seems too focused on autonomous driving cars, which is one of his biggest concerns about Tesla under Musk's leadership. "I think the technology is too immature to be on the road," he was referring to Tesla's FSD Beta. "What I mean is, this is my cautious nature, if it were me, I really would have a hard time releasing autonomous driving software that could cause problems."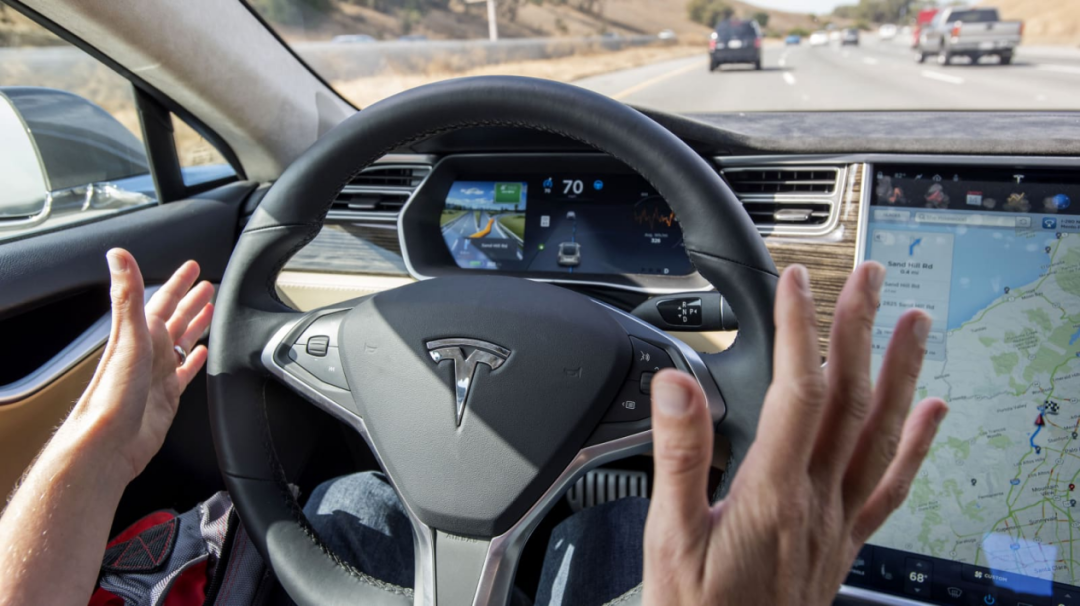 Musk has previously stated that beta software does indeed have some bugs and encouraged drivers to report software issues. For years, Musk has promised that Tesla will soon have fully autonomous driving cars, but it seems a long way off, and regardless of ethical or regulatory considerations, drivers still need to monitor vehicles at all times to respond to emergencies. Eberhard also said that during his tenure as Tesla CEO, there was no such thing as "bullshit autonomous driving". He said: "I don't even have a budget for an on-board entertainment system, let alone thinking about something like Autopilot."
Leaving Tesla with Roadster
Eberhard, who left Tesla, did not have a good time. He said that because of the intellectual property agreement with Tesla, he was basically "unemployed" for two years, which left him with no money or work before the agreement expired. "Almost on the day the deadline was about to expire, Volkswagen hired me," Eberhard said. He joined Volkswagen in the fall of 2009 as the director of electric car development at the electronics research laboratory, but left two years later. He said that at that time, it was very difficult to develop electric cars in traditional car manufacturers.

"`He continued to collaborate briefly with several start-ups, including Lucid and SF Motors, before founding two electric vehicle battery start-ups, Inevit and Tiveni. Despite wandering around, Eberhard did not stay away from Tesla, as he still drives his Roadster every day, while his wife drives a Model S. Eberhard purchased the second Roadster ever made in 2008, but stopped driving it about six or seven years ago, although he occasionally takes it to car shows; the Roadster, with its customized paint, also has a plaque with the words "Mr. Tesla." Now, he drives a used Roadster.

Eberhard stated that he still holds "a small number of shares" in Tesla. Although he refused to comment on the size of his holdings, he said he had held them longer than anyone else – he got them two minutes before others at Tappenning, and when he left in 2007, he held less than 5% of Tesla's shares. "I had more shares, but I sold a bunch early, and while that's not an ideal decision in hindsight, that's what I did," he said.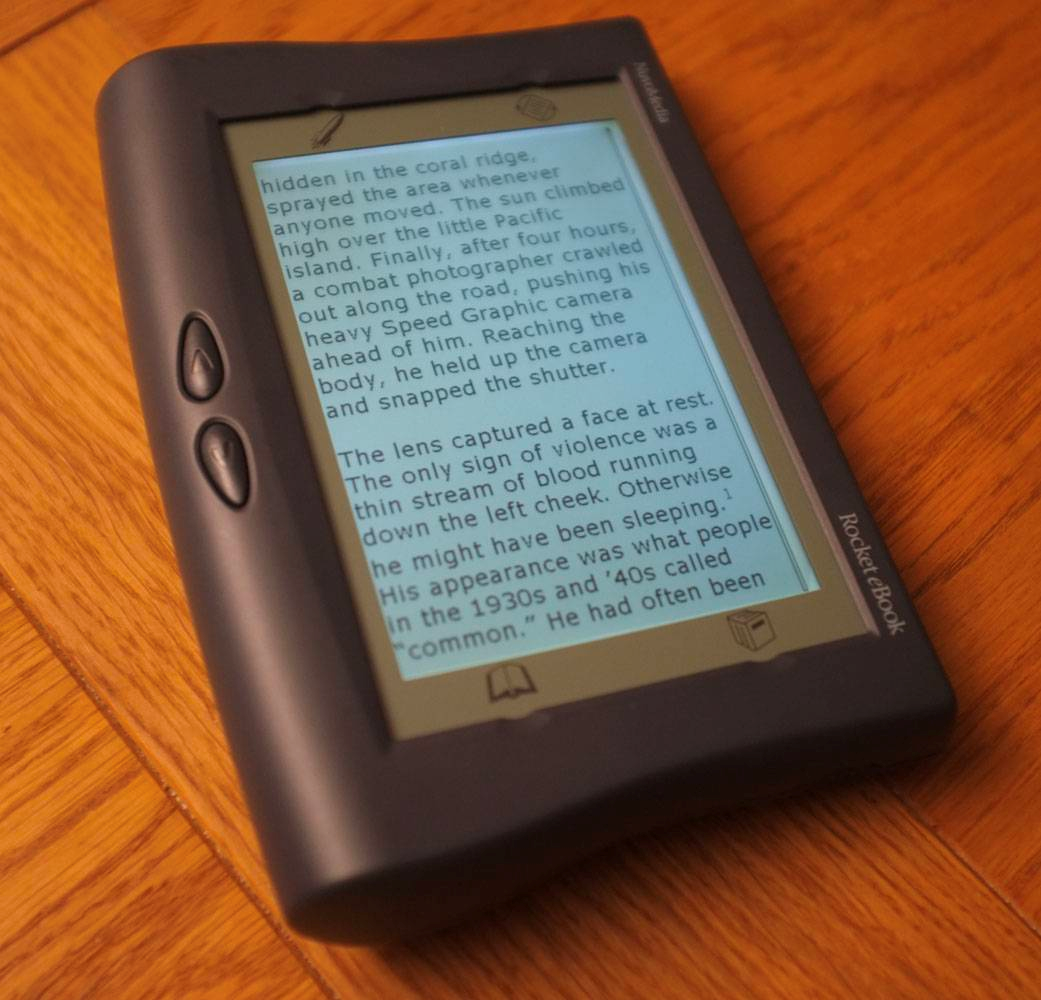 Today, Eberhard and Tarpenning run a small private investment firm. They meet for coffee every Wednesday, something they've been doing since 1988. "If one of us is not available on that day, we'll reschedule for Tuesday or Thursday, or sometimes it becomes lunch, even during COVID, we'll have virtual coffee." "In such coffee, we thought of NuvoMedia Rocket eBook (an e-reader in 1988), which is also where Tesla's dream began."
This article is a translation by ChatGPT of a Chinese report from 42HOW. If you have any questions about it, please email bd@42how.com.