Writing | Roomy
Editing | Zhou Changxian
There is no doubt that SAIC Volkswagen needs a new captain.
After 8 years, SAIC Volkswagen replaced Chen Xianzhang, who had achieved brilliant records in the era of ICE (Internal Combustion Engine) vehicles, with a "post-75s" leader, Jia Jianxu. Since 2018, Jia had been serving as the General Manager of the Yanfeng Company under SAIC.
Instead of being a changeover between old and new, this "leadership change" is more of a "self-rescue" for SAIC Volkswagen. In the past two years, SAIC Volkswagen has made great efforts in self-rescue, such as launching the ID. series products and investing heavily in software. Its goal is nothing more than maintaining its identity as the industry leader.
However, SAIC Volkswagen seems incapable in this rapidly changing era, or it was the extent of Chen Xianzhang's reforms that made SAIC Volkswagen's "revival road" seem less effective.
Given the current situation, Jia Jianxu's appointment as the General Manager of SAIC Volkswagen is just a matter of course with a year left before Chen Xianzhang's retirement. From a long-term perspective, preparing for a smooth transition between old and new is a must.
Jia Jianxu's appointment was made by Chen Hong, the Chairman of SAIC Group, whose top priority before his retirement in June next year is to "restore SAIC Volkswagen on track as soon as possible". Whether Jia Jianxu can help SAIC Volkswagen regain its "serve" in the era of intelligence is an unknown answer. However, as an onlooker, one can also offer advice to SAIC Volkswagen.
In the era of the traditional executives taking off their suits and walking among users, the leader of SAIC Volkswagen also needs to come down from the high and cold place, walk into the spotlight, and reshape a "new" and "not arrogant" SAIC Volkswagen among users.
SAIC Volkswagen Under the "Two Eras"
After serving as the General Manager of SAIC Volkswagen since 2014, there is little public information about Chen Xianzhang's personality or management style. For those who are not familiar with him, he is basically "unknown".During the past eight years, Chen Xianzhang has been working behind the scenes, thinking and planning, which did not affect the fact that SAIC Volkswagen has been on a "Soaring" path during his tenure.
If the era had not changed, this path may have lasted longer, but unfortunately, times have indeed changed.
After news of the change of leadership came out, some people said that SAIC Group could no longer afford to be patient and wait any longer. Especially since its full-year sales in 2022 fell out of the top 3, and among the 18 major automobile companies in China, SAIC Volkswagen was one of those that experienced a monthly sales decline… all of these have made SAIC Group feel "fed up".
In addition, with only one year left until retirement, Chen Hong did not want to leave the stage with SAIC Volkswagen, SAIC-GM, Rongwei, and more all marked as undergoing "difficult times."
To Chen Xianzhang, it is a regret that he has already spent a lot of money and effort, but cannot bring SAIC Volkswagen back to its original position in the intelligent era.
It can only be a regret.
During Chen Xianzhang's tenure, SAIC Volkswagen went through two periods. From 2014 to 2018, it was "brilliant" while from 2019 to the present, it has "fallen from grace."
Chen Xianzhang, born in 1964, is an old member of SAIC Group. In 1988, when he was 24 years old, he began working at "Shanghai Volkswagen." However, in his 35-year career, most of his time was spent at United Automotive Electronics Co., Ltd.
From the early stage of preparation to becoming the vice chairman of United Automotive Electronics Co., Ltd., it took Chen Xianzhang 20 years. In 2014, he became the general manager of SAIC Volkswagen. At that time, the automobile market was in a transitional period from madness to rationality.
At that time, Mary Barra took over from the predecessor, akesson, became the first female head of General Motors in its 100-year history, and China's automobile market reached a market scale of 23.5 million vehicles. Volkswagen Wolfsburg once again asserted that "China is the second hometown."
During that year, in addition to the highly anticipated locally produced Touareg, all core models under Volkswagen's were already being produced in China. However, as the 2014 new champion, FAW-Volkswagen chose to be conservative and cautiously set their sales target for 2015 at 1.85 million vehicles, only increasing by 30,000 vehicles from 1.82 million in 2014.
The style of SAIC Volkswagen is clearly different.
Even with intensified competition among joint venture brands and the booming SUV market of domestic brands, SAIC Volkswagen still gave Chen Xianzhang a sufficiently outstanding answer sheet, concluding the year with sales of 1.71 million vehicles, surpassing the sales target of 1.6 million. Then, with high morale, they announced their goal of selling 2 million vehicles in 2015.
Although SAIC Volkswagen did not reach the 2 million vehicle goal in 2015, they surpassed FAW-Volkswagen and became the domestic sales champion, holding the position for four consecutive years. During these four years, Chen Xianzhang put forward an SUV strategy and successively launched popular SUV models such as the Touareg L, Touareg, Tayron, and Teramont, continuously improving the product range.
In 2018, despite a downturn in the automotive market, SAIC Volkswagen stood out with sales of 2.065 million vehicles. However, SAIC Volkswagen, including Chen Xianzhang, did not realize how quickly a crisis was approaching.
In 2019, the A-pillar of the Passat broke in a crash test. Cost-cutting was seen as the culprit for the accident. As a result, the Passat, which had long held the sales crown of domestic mid-size cars, experienced a sharp decline in sales and even became a weak spot in SAIC Volkswagen's reputation.
SAIC Volkswagen was caught off guard by the Passat crash, and Chen Xianzhang had no good strategy, losing the top spot in annual sales, which was expected. However, SAIC Volkswagen did not fully realize that another layer of crisis was approaching, which was even more urgent than the Passat crisis.
Afterwards, during the second half of Chen Xianzhang's leadership, SAIC Volkswagen, which once stood at the pinnacle, panicked and became disordered.
Under the wave of electrification, although Li Bin in 2019 may have been the "unluckiest person," comforting himself in the wee hours of the morning with Jiaozuo's anxious He Xiaopeng, they knew the trend was irreversible. Electrification and intelligence had already arrived.
SAIC Volkswagen was aware of the change in trend and wanted to continue to be the rule maker in the new era, so they made significant investments in electrification and intelligence. It can even be said that among all joint venture brands, SAIC Volkswagen was one of the earliest giants to usher in the electrification transformation.As early as 2016, SAIC Volkswagen introduced the modular electric vehicle platform MEB and launched a "co-creation 2025 strategy" with multiple pure electric vehicle models based on the MEB platform. In 2018, SAIC Volkswagen's new energy vehicle factory was built, and in October 2020, the first ID.4 X rolled off the production line, marking the official operation of the new energy vehicle factory…
These were the foresight of Xianzhang Chen.
However, it was not thorough enough.
In 2022, SAIC Volkswagen's annual sales were 1.32 million vehicles, and its market share decreased by one percentage point to 6.23%. Compared with the glorious period, it lost nearly 800,000 vehicle sales.
With the decline in the reputation of traditional fuel vehicles and the electric revolution not meeting expectations, SAIC Volkswagen under the leadership of Xianzhang Chen was finally left behind by the times.
The helm was handed over to others
Reviving SAIC Volkswagen is an urgent need of SAIC Group. Of course, it is not fair to blame all the unfavorable reasons for the transformation of SAIC Volkswagen on Xianzhang Chen just because it has fallen from the altar.
In the process of SAIC Volkswagen's transformation, Xianzhang Chen also made efforts. Just like the transformation of Volkswagen, former Group CEO Herbert Diess also made efforts.
Starting in 2016, Xianzhang Chen began to prepare for the electrification transformation of SAIC Volkswagen. In addition to introducing the Volkswagen MEB platform and completing the first MEB factory after 12 months, the most important and crucial step for SAIC Volkswagen's transformation, was the introduction of the ID. product series.
In April 2020, with the offline production of the first ID.4 X, SAIC Volkswagen launched the most intense transformation in more than 40 years of joint venture. Internally at SAIC Volkswagen, people once described this transformation as "heartbreaking".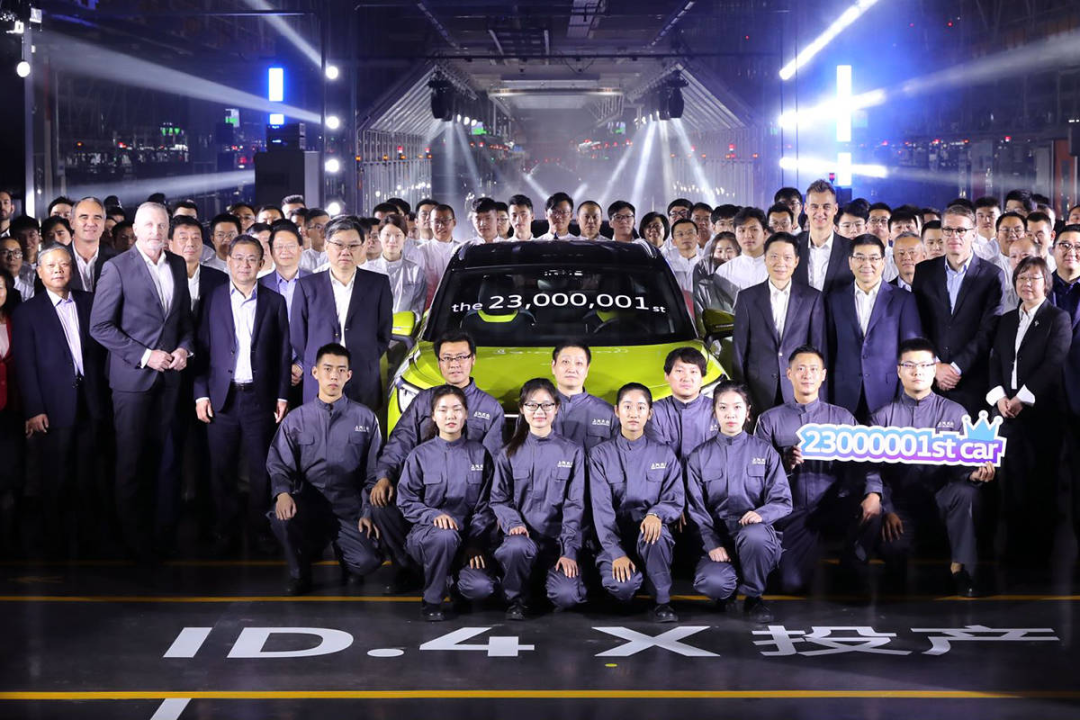 In the following year, the ID.6 X and ID.3 were successively produced, and SAIC Volkswagen was ready to show its skills. In 2021, just like Diess even shouted, "Volkswagen Group will reduce battery costs by 50%, sell 2 million vehicles annually, and become the leader of global electric vehicles in 4 years." The fundamental significance of this loud slogan is that Volkswagen began to devote itself to pushing the results of electrification from quantification to quality improvement.
Both Herbert Diess and Chen Xianzhang expressed confidence in change. Diess even set a target of selling 80,000 ID. Series vehicles in China in 2021. However, things did not go as planned. While the ID.3 topped the sales charts in Europe, it failed to gain ground in China, the market that was supposed to provide the strongest support.
Do you remember when Wang Yongqing, general manager of SAIC-GM, said, "The market has taught us a vivid lesson," about capturing the market, grasping the products, and precise marketing … Many of the previously effective methods and familiar layouts in fields where they were previously skilled are now ineffective.
In this moment when the boundaries of the old and new world are not yet completely clear, breaking the order of the new era is not easy. The challenge for SAIC-GM is also the challenge for SAIC Volkswagen.
Diess, impatient and disappointed, publicly criticized the Chinese team, saying "Volkswagen must change the way it sells electric cars in China to address the problem of poor sales of electric cars in the world's largest auto market."
However, all reforms are not immediate. In the process of product structure change, the key is whether they can survive the pain period of declining sales, declining profits, and new product promotion.
There is no other way but to persevere. The success or failure of the ID. Series is, in a sense, a matter of "life and death" for Volkswagen and SAIC Volkswagen. This may sound serious, but falling behind the times has little meaning for Volkswagen.
Therefore, a strategy to save the ID. Series at all costs has begun. The Volkswagen Group's resources in China have begun to lean heavily towards the ID. Series, and the number of Volkswagen brand dealers with ID. Series agency rights has increased dramatically.
The results are obvious. For example, SAIC Volkswagen's ID. Series has achieved an annual sales volume of 75,000 units in 2022 and has surpassed 100,000 units in 20 months since its launch.
Although this sales performance is not so outstanding in the entire new energy market, it is a phase achievement for SAIC Volkswagen, which is in a difficult transformation. However, for SAIC Volkswagen, which used to sell 2 million vehicles a year, selling 100,000 units of ID.4 X, ID.6 X and ID.3 in 20 months is far from enough.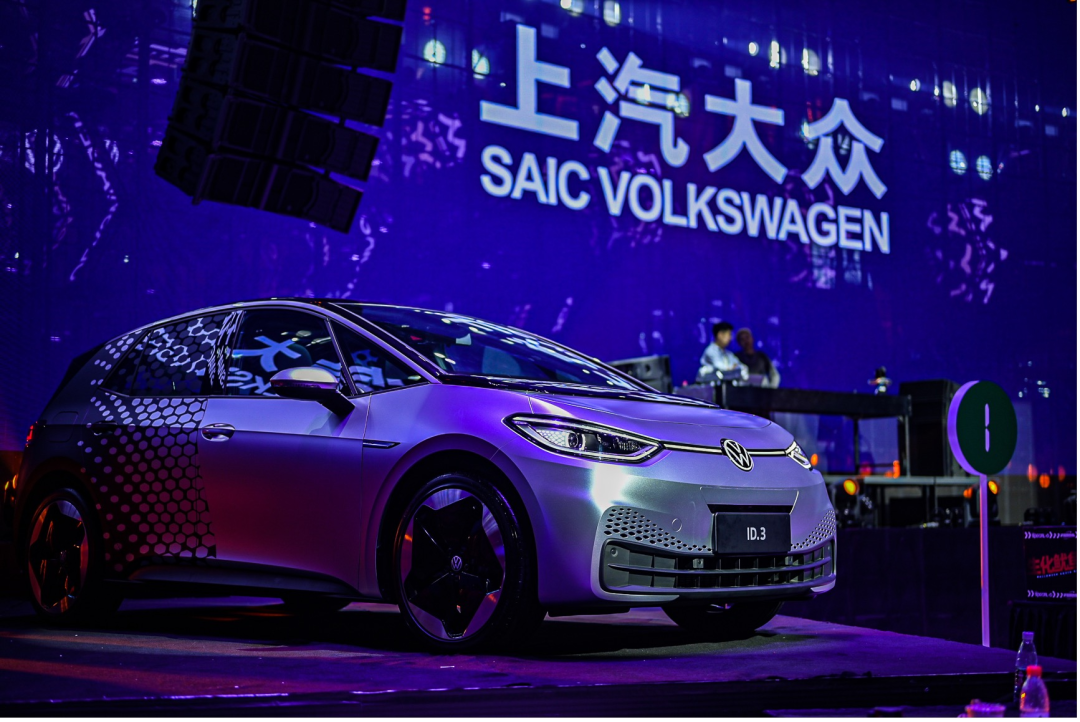 Furthermore, exploring the achievement of 100,000 vehicles, a significant problem is discovered – ID. software has been criticized, yet to have a viable solution. Last November, SAIC Volkswagen's ID. series vehicle machine problems concentratedly emerged, with the machine system encountering situations such as black screen and crash, causing a large number of car owners to complain, dragging down the reputation of the Volkswagen ID. series.
The intelligent technology of Volkswagen ID. is not particularly superior. To solve this shortcoming, Volkswagen Group's software company CARIAD established a joint venture with Horizon and controlling interest to accelerate the development process of advanced driving assistance systems and autonomous driving systems for the Chinese market.
The intelligent driving system based on the MEB platform will be launched in 2024. For the current SAIC Volkswagen ID. series' machine problems, this can hardly meet the pressing needs.
However, this is not related to Chen Xianzhang's affairs.
Although Chen Xianzhang has never expressed his attitude publicly, those unfinished tasks became a "regret" as he left the center stage. This can be deduced from the fourteen words he said at the beginning of the year at the SAIC Volkswagen internal manager annual meeting,
"Although the road is long, it will lead to success; although the task is difficult, it will be done."
Unfortunately, during the most crucial time, the helmsman was replaced by someone else.
Final Words:
Who is Jia Jianxu? Can he lead SAIC Volkswagen to complete this self-saving reform?
Compared with Chen Xianzhang, Jia Jianxu, born in 1978, is a younger and more agile reformer. Since he became the general manager of Yanfeng in 2018, he has led Yanfeng to actively explore intelligent and international transformation and development, achieving the comprehensive landing of intelligent cockpit products and multiple overseas business layouts.
As an intelligent manufacturing company targeting "focusing on intelligent production, technology research and development, and providing digital cockpit solutions," under Jia Jianxu's leadership, Yanfeng's sales revenue has achieved double-digit growth for three consecutive years.
This time, Chen Hongdian chose Jia Jianxu, also hoping that the reform of SAIC Volkswagen will be more sharp. As for whether Jia Jianxu is a good candidate, only the market can provide answers.Just like what Kazuo Inamori said: "To turn the impossible into possible, first, you need to have a strong desire of 'craziness,' firmly believe that the goal can be achieved, and make unremitting efforts to move forward towards the goal."
Therefore, "AutocarMax" challenges Jianxu Jia with the following soul question:
"Do you have a strong desire of 'craziness'?"
This article is a translation by ChatGPT of a Chinese report from 42HOW. If you have any questions about it, please email bd@42how.com.