Author: Michelin
Recently, Tesla has launched another large-scale recall.
On February 16th, a document from the National Highway Traffic Safety Administration (NHTSA) showed that Tesla is voluntarily recalling 362,758 vehicles due to the agency's determination that the company's autonomous driving technology may increase collision risks.
This recall covers over 360,000 Tesla vehicles, including some Model S, Model X, Model 3, and Model Y vehicles produced between 2016 and 2023 that are already equipped with or waiting for the installation of FSD Beta, with Autopilot not included in the recall.
This recall will be carried out through OTA by April 15th.
Controversy Surrounding FSD Beta
Recently, there have been many controversies surrounding FSD.
Last weekend, in the "Super Bowl" known as "American Spring Festival," Tesla's "most luxurious black fan" Dan O'Doherty spent about $598,000 to buy the video advertising space of the Super Bowl and played a demonstration video showing how Tesla's FSD Beta system handled various malfunctioning situations, such as running over a child-sized inflatable dummy and the possibility of hitting a child's car. The video went viral on American social media.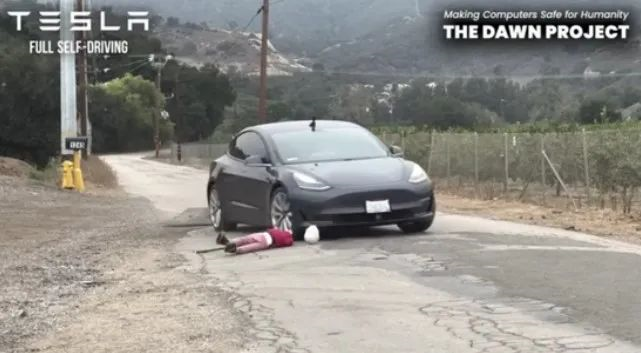 However, the reason why Tesla has made the recall decision is obviously not because of this Super Bowl video that caused them a headache. In the past year, the NHTSA has been investigating the Tesla FSD system, and there have been "potential concerns" about how Tesla vehicles operated in "four particular road environments" when running in full autonomous driving mode (FSD Beta). These include: possibly driving straight through intersections on turning lanes, entering controlled intersections with stop signs without coming to a complete stop, or quickly driving into intersections when yellow traffic lights are flashing.In addition, FSD Beta may also fail to automatically adjust the speed of the vehicle according to the speed limit, and may be unable to receive manual speed limit instructions from the driver, "speeding, illegal, and unpredictable ways through intersections, thereby increasing the risk of collision."
Almost at the same time, the US Department of Justice also launched a criminal investigation last year into Tesla's promotion and sales of Autopilot and FSD, believing that Tesla has long exaggerated the capabilities of Autopilot and FSD by claiming that "the car is driving itself."
This series of investigations continued until the end of January. On January 25th, NHTSA had the first negotiation with Tesla, requesting Tesla to submit a recall application. Until February 7th, Tesla officials did not agree with the analysis results given by NHTSA. Finally, for "very cautious considerations," Tesla decided to recall more than 360,000 vehicles.
Tesla expressed that from May 8, 2019, to September 12, 2022, 18 warranty claims related to this recall issue have been identified, but no injuries have been reported.
It is worth mentioning that Tesla has never officially disclosed the number of purchases or subscriptions to the FSD system in the past few years. This recall incident indirectly disclosed this information. The recalled models included 362,758 vehicles equipped with or waiting for installation of FSD Beta, covering Model S and Model X produced from 2016 to 2023, Model 3 produced from 2017 to 2023, and Model Y produced from 2020 to 2023. This almost covers all vehicles produced by Tesla since 2016 that have subscribed to the FSD system in North America.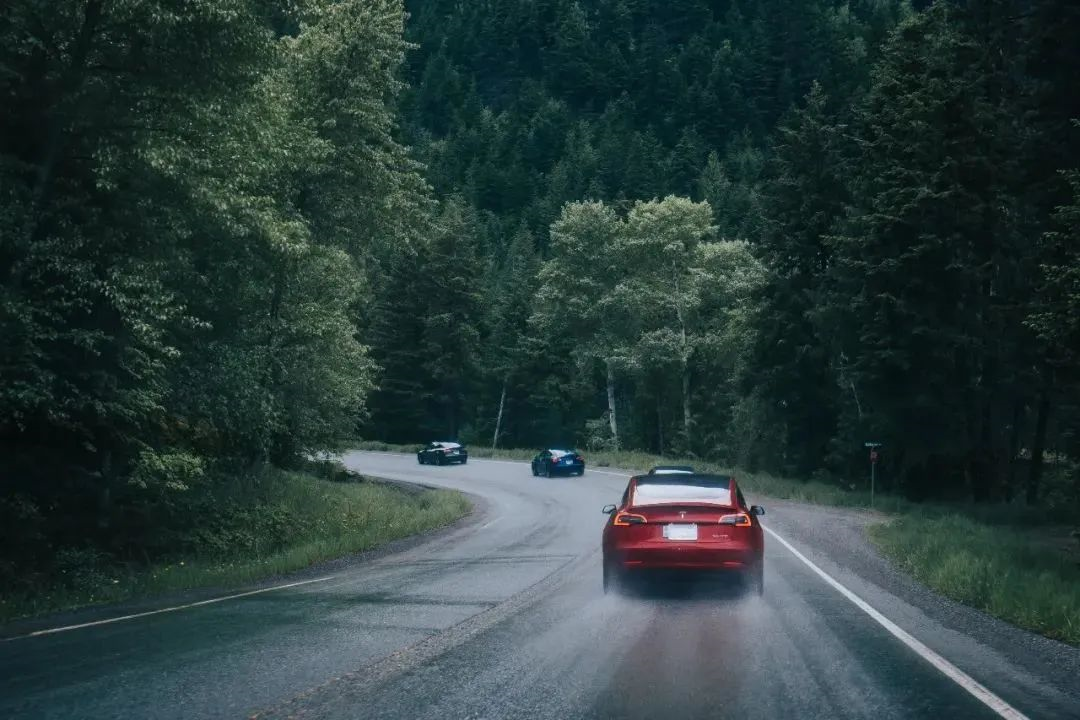 In the recent 2022 earnings conference call, Musk revealed that nearly 400,000 FSD Beta vehicles have been deployed in North America, which is roughly consistent with the number of vehicles recalled this time.
Recall VS OTA, a "Word Game" of Recalls?
After Tesla's recall information was disclosed, Musk couldn't sit still. He seemed not to agree with the term "Recall" used by the U.S. government, specifically stating on social media that it is inappropriate and completely wrong to describe OTA with the term "Recall."

With the increase of vehicle intelligence and the proportion of software, more and more non-hardware failures and problems can be fixed through remote wireless upgrades instead of requiring the entire vehicle to be returned to the factory for repair. For users, the impact of a software OTA solution on the severity of the problems is relatively weak compared to a hardware recall solution.
As early as the end of 2020, China tightened its supervisory policies on the OTA technology recall of automobiles via the "Notice on Strengthening the Supervision of Automobile Remote Upgrade (OTA) Technology Recall," in order to prevent automakers from using software OTA to solve vehicle software problems and avoid negative impacts of recalls on the brand.
Whether it is software OTA or full vehicle recall, both methods are used to eliminate bugs and potential risks in hardware and software. Under this "word game," eliminating the potential dangers of FSD Beta is the key.
Finally: "Autonomous Driving" is not as easy as it seems
Tesla and its FSD system have always been the radicals in the field of autonomous driving, especially in mass-produced vehicles. The development and testing time and effectiveness of FSD Beta are also considered to be the key points for the landing of advanced intelligent driving functions in mass-produced vehicles.
In the past year of 2022, Tesla has gradually opened the testing version of FSD Beta to customers who have subscribed to this function in North America. Just a week ago, Musk announced that FSD Beta version V11.3 is about to begin being pushed. We don't know if the "recalls" will affect the timing of the V11.3 rollout, or if the upgraded versions already addressed the issues mentioned in the recall.
At the same time, many domestic brands have already started or planned to release their own advanced driving assistance functions. More and more car companies are trying to develop high-level intelligent driving in order to land.
Like any innovative technology, the road to autonomous driving is also full of ups and downs. We hope that these bumps can be eliminated in the early stage of research and development and testing, rather than after the OTA release.
This article is a translation by ChatGPT of a Chinese report from 42HOW. If you have any questions about it, please email bd@42how.com.