Author | Jingtai Zhang
If there is a most unexpected dark horse for the new car-making forces in 2022, it is definitely the zero-run car. Throughout 2022, the total sales volume of zero-run cars reached 111,000 units, exceeding the threshold of 100,000 units, with a staggering increase of 154% year-on-year, becoming the new car-making force with the fastest growth rate.
However, in 2023, the situation for zero-run cars is not that promising. In January, only 1139 cars were sold, ranking last in the list of new car-making forces, and the month-on-month decline was as high as 86.6%. The ups and downs of the market often come very quickly. At this critical moment, zero-run's first extended range product, the C11 extended range version, was officially launched for pre-sales recently. Obviously, zero-run has high expectations for the launch of the C11 extended range version. If it becomes a smash hit, it will make a comeback. Otherwise, it may fall into an unfavorable situation.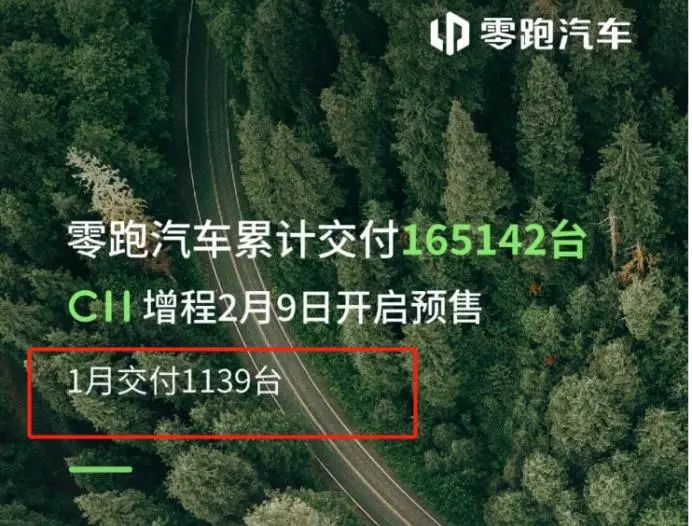 Zero-run has a plan for its extended range product
Since the launch of Ideal ONE, the first extended range product from the Ideal automobile, and its market recognition, many other manufacturers, such as Voyah, Sailisu AITO, and Changan Shenlan, have followed suit to release extended range products, changing a "small and beautiful" niche technology route into one of the mainstream technology routes competing with pure electric, hybrid, and plug-in hybrid.
The advantages of the extended range technology are obvious. For consumers, there is no mileage anxiety, and the technology feature of "both fuel and electricity" is more in line with the actual needs of modern households for city driving. For manufacturers, especially for new car-making forces, its architecture and technology are simpler, the cost is lower, and the entry threshold is relatively low.
According to Zhu Jiangming, the founder of zero-run cars, the mechanical structure of the extended range technology is simple, and the cost is relatively low. This enables the saved cost to be invested in the battery, achieving longer pure electric endurance.
Obviously, Zero-run has realized the cost advantage of the extended range technology. For example, the performance version of the zero-run C11 is equipped with a battery pack of 90kWh, while the extended range version is equipped with a large-capacity battery pack of 43.74kWh. If calculated based on a single price of 1500 yuan per 1kWh battery, the cost of the battery can be reduced by about 60 to 70 thousand yuan.# Battery cost reduced by 60-70 thousand yuan, so how much does it cost to add a range extender?
It is believed that the ZERO RUN C11 is equipped with a set of 1199ml displacement DAM12TD range extender with a power of 96 kW, which is very likely to be the same Dong'an 1.2T three-cylinder engine as the IDEAL ONE.
It is reported that currently, the cost of domestically produced 1.5T engines is around 10,000 yuan, and the cost of a 1.2T three-cylinder range extender is likely to be much lower, possibly in the thousands of yuan.
If the cost of the range extender that ZERO RUN is equipped with is calculated at 10,000 yuan, then the cost of the range-extender version would be reduced by 50-60 thousand yuan compared to the pure electric version. This cost reduction of 50-60 thousand yuan means an increase in the gross profit margin per vehicle, which is urgently needed for ZERO RUN, a car maker that has been continuously losing money.
According to the financial report for the third quarter of 2022 released by ZERO RUN, the company achieved revenue of 4.288 billion yuan, an almost fourfold year-on-year increase and a 38.8% increase from the previous quarter; a net loss of 1.34 billion yuan, an 86.37% increase year-on-year, and a total loss of 3.784 billion yuan for the first three quarters.
It is worth noting that among the new car makers that have already gone public, ZERO RUN is the only company that has a negative gross profit margin. From 2019 to 2021, the gross profit margins of ZERO RUN were -95.7%, -50.6%, and -44.3%, respectively. Although the gross profit margin increased significantly in 2022, the gross profit margin for the third quarter was still -8.9%.
If ZERO RUN's range extender products can be recognized by the market, it will significantly improve its gross profit margin and profitability.
Difficulty in Recognition of Core Technology Outsourced
According to ZERO RUN, the company has independently developed and manufactured all core systems and electronic components for intelligent electric vehicles, and has created intelligent power system (Leapmotor Power), intelligent driving system (Leapmotor Pilot), and intelligent cabin system (Leapmotor OS). Except for cell, interior, and exterior outsourcing, the chassis, automotive electronics, and electrical appliances are all self-researched and outsourced. Currently, ZERO RUN has achieved self-research and self-manufacture of 70% of the entire vehicle's cost.
According to Zhu Jiangming, the self-research and self-manufacture of 70% of the entire vehicle's cost has brought cost advantages to ZERO RUN in intense market competition. Zhu Jiangming also revealed that ZERO RUN produced approximately 110,000 battery packs for vehicles in 2022, and the PACK installation quantity from January to November ranked in the top 6 in the industry, which has reduced a lot of costs for ZERO RUN. In addition, in the fields of electric drive, car lights, car machine instruments, and other areas, ZERO RUN has also achieved good cost control results. "In terms of research and development teams or cost savings, it is fully possible to cover all aspects with a scale of more than 200,000 vehicles, and as for the incremental part, there will be a good opportunity."
The cost of the power battery system is composed of comprehensive costs such as battery cells, structural components, BMS, casing, auxiliary materials, and manufacturing costs. Generally speaking, battery cells account for about 80% of the cost of the entire battery pack, while the pack accounts for about 20%. This means that 70% of what LINGPENG technology holds is not the most core and critical technologies and components; the most expensive battery cells and range extenders rely on external procurement.
If the range extender carried by LINGPENG C11 is indeed the same Dong'an 1.2T three-cylinder engine as the ideal ONE, it further illustrates the lack of core technology of LINGPENG.
Currently, Ideal, Voyah, Sailisu AITO Ask World, Changan, and other companies have chosen four-cylinder engines for their range extenders.
Compared with three-cylinder range extenders, four-cylinder range extenders have better fuel economy. For example, the thermal efficiency of Dong'an 1.2T three-cylinder engine carried by Ideal ONE is about 33.85%, while that of the 1.5T engine currently available for sale on the same model is 40.5%. The same one-liter of fuel can be converted into more electricity.
At present, Chinese auto consumers are no longer ignorant. Whether or not a company possesses core technology and whether the technology and products used are advanced and reliable cannot escape their scrutiny.
Although Zhu Jiangming emphasized that "it takes 24 months for an automaker to develop a car, including the same platform. LINGPENG must have started at least two years ago (to develop LINGPENG C11 range extender version), which is how we have the C11 range extender today." But only based on the outdated three-cylinder engine, it is likely that consumers have already regarded it as a temporary makeshift product, and then cast a negative vote.
Targeting to surpass Tesla may become a joke
All new car-making forces take Tesla as a benchmark, and LINGPENG Automobile is no exception. In July 2021, LINGPENG Automobile's T03 model was launched. After officially owning the complete industry chain of intelligent vehicle R&D and manufacturing, Zhu Jiangming declared that he wants to "surpass Tesla's intelligent technology in 3 years".In addition, LI Automotive has put forward the grand goal of "entering the top 3 of new forces in 2023, achieving 10\% market share in the domestic new energy vehicle market in 2025, and selling 800,000 vehicles."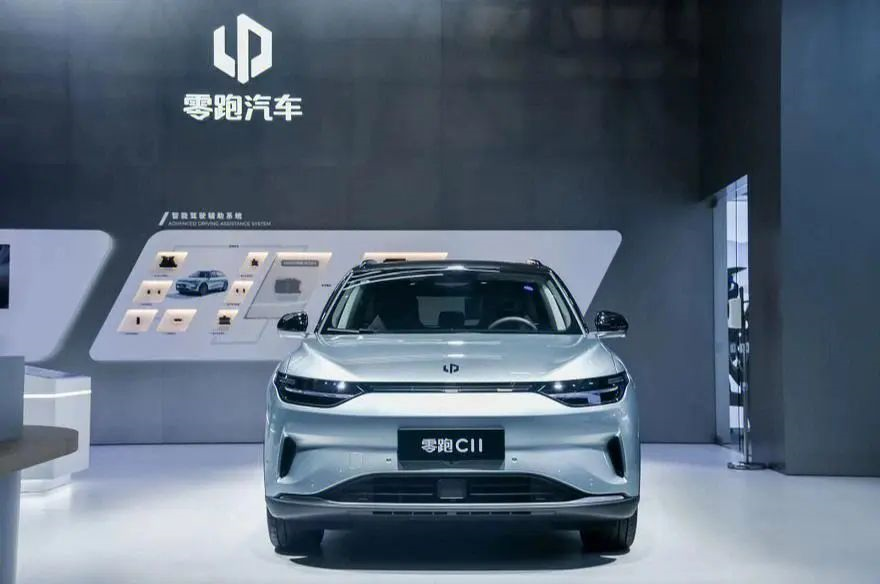 Obviously, Zhu Jiangming's ambitious words and LI Automotive's ambitions are difficult to achieve, but perhaps in order to give himself a step, recently in an interview with the media, Zhu Jiangming once again reiterated that "the company is confident of surpassing Tesla in at least some aspects by 2024."
However, it is really hard to imagine where LI Automotive can surpass Tesla. There is no advantage in core technology in various aspects of LI, Tesla far exceeds LI in cost control, and both products have not yet competed in the same price range, but it is obvious who is better and who is worse.
Rather than thinking about how to catch up with Tesla, LI may wish to think about the business risks it faces. Among its sales of 111,000 vehicles in 2022, the LI T03, positioning as a micro electric vehicle, had sales of 61,900 vehicles, accounting for more than 55\%. Except for Wuling, there is no second company that can achieve profitability by taking micro electric vehicles as their main model. Moreover, the growth rate of the micro electric vehicle market has begun to decline, which has fallen behind other segmentation markets.
For LI, staying in the current situation is obviously not a long-term solution, and extended-range technology may not be its lifesaving medicine. As for surpassing Tesla, it may just be a joke.
This article is a translation by ChatGPT of a Chinese report from 42HOW. If you have any questions about it, please email bd@42how.com.