Electric Cars Are Not the Privilege of Nobility
Despite the numerous luxury electric cars on the market with prices of 500,000 to 600,000 RMB, fully loaded with specifications as if they have reached the end of the universe, they are still undergoing technological innovation, scene design, or commercial exploration. There is no universally accepted set of rules for defining a premium electric car in terms of being electric, intelligent, or automotive; the core factors being battery, algorithm, or product definition. The industry is still exploring and discovering the rules of the times.
Last year, two electric cars appeared that took this exploration to a new high of over 3 million RMB. One is the Spectre from Rolls-Royce, with a starting price of USD 413,000 (doubled to 5.75 million RMB in China). The other is the Cadillac CELESTIQ, with a starting price in North America not less than USD 300,000 (landing in China or exceeding 3 million RMB) and expected to begin production in December this year.
The Spectre adheres to the impression of a large laborer with a pricing system as solid as gold bricks. The CELESTIQ is a Cadillac like we've never seen before, not only with an astronomical price tag but also with completely hand-crafted, customized production, with an annual capacity of no more than 500 units.
While this seems like a gimmick, Cadillac is serious about this new high-end line and has invested heavily in it. The body of the CELESTIQ will be assembled at the Warren Technical Center of General Motors. For the first time in its 66-year history, this world landmark of automotive design engineering will produce production cars. Last year, GM announced an investment of $81 million to introduce new equipment and new groups, to help Michigan craftsmen punch out flagship tolerances and ruthless machine rough production in style and level.
The production cycle of a single CELESTIQ is at least 12 months due to intricate craftsmanship and the lack of the possibility of mass production replication. Both the interior and the exterior design and innovative technology will be customized according to the owner's free will, which aims to allow the unique soul to have its own expression, expressing aesthetics, personality, and passion for interaction with the world. This makes the CELESTIQ not only an asset but also a valuable inheritance of a highly individualized life experience.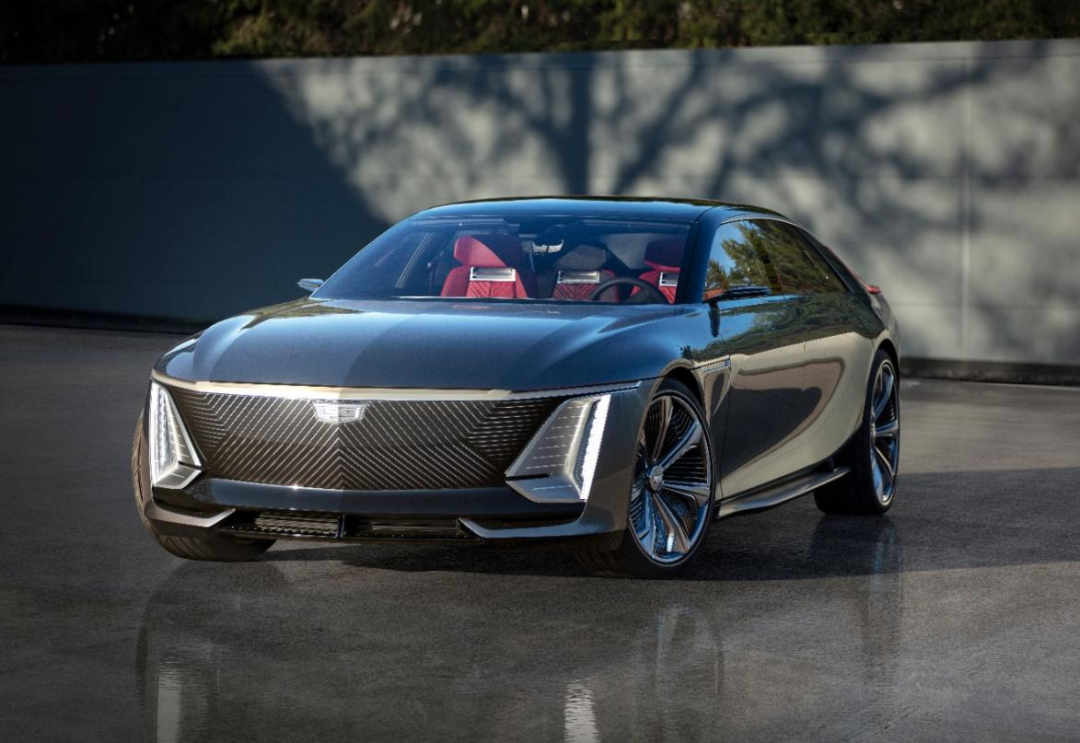 The scattered inspirations and ideas will be turned into mature solutions by professional designers at General Motors' North American headquarters. For CELESTIQ, the internal motto of General Motors is "never say no to customers", no matter how deep or broad they go, owners only need to know the corresponding price and time.
To achieve the divine reduction, compared to the mechanized Lac, the hand-beaten Lac also fully utilized General Motors' system and resource capabilities in all aspects.
For example, in terms of body color, Cadillac did not restrict execution in-house, but entrusted the American professional paint king, Prefix Corporation, to be responsible for color matching and spraying. The main business of this company is to produce display cars, concept cars, and industrial design prototypes, and they are well versed in how to make lines withstand all kinds of scrutiny, presenting art exhibitions-level finish gloss.
Finally, all the parts will be assembled back to the Warren "Craftsman Center". It is a tightly guarded, dust-free environment where only relevant personnel are allowed to enter and exit. At any time, no more than six vehicles will be produced at the same time, ensuring that each vehicle can receive the master's full attention and be infused with the spirit of modernity.
Each driving side door of the CELESTIQ will be embedded with a special plaque to showcase its Detroit precision craftsmanship and exclusivity.
Similarly showcasing exclusivity is the "Flying Goddess" that relaunched after more than 60 years. This is Cadillac's ancestral emblem spanning the 1930s to the 1950s, originally standing on the front of the car and was a product of technological progress. As the earliest thermometer placed here was integrated into the car, the hood sculpture found a flourishing position, and Rolls-Royce's "Spirit of Ecstasy" was also from the same source.
Today, the goddess has become a retrospective of classicism, paying tribute to prosperous times, and overflowing with secular life. By extraditing the Flying Goddess to the present, Cadillac declares that the CELESTIQ will be a legendary model that is different from ordinary luxury cars.
At the same time, the flying goddess is also endowed with more electric era attributes. She is not just a welded monument, but appears in a digital form on the instrument screen with Neil Gaiman's fantasy. She appears as indicator lights on the charging port, or polished wire glass decoration on the knobs and fenders.
The no-cost craftsmanship, unlimited customization, scarce efficiency, and mysterious cultural totems also constitute the Rolls Royce's upper-class formula.
To some extent, their commonality points out that becoming an upper-class member is a key goal, no matter how the power form changes. Beyond product competition, channel competition, brand competition, it is for occupying the top consumers' mind.
For Cadillac, this is not aiming for the sky without seeing, but a familiar Renaissance.
Is a Hairy Money
Our times have not witnessed a Cadillac that can match Rolls Royce.
Its emblem has not completely disappeared into the smoke of history.
Webster's Dictionary defines "Cadillac" as the "most outstanding and prestigious thing of its kind" – this is often quoted as the official introduction. The praise means that the Cadillac of XX is like Moutai in the stock market, Hermes in the liquor industry, and fighters in aviation. It not only dominates its own category but also is a consensus among people.
It is especially true for its top luxury car brand, such as the V-16 series in the 1930s, which was recognized as the best car before the war. It was the world's first mass-produced car with a V-16 engine, and it was also the first car series with the flying goddess. Each chassis was custom-made, resulting in 33 different versions with a price range of 5,350 to 9,700 US dollars, which could afford a beautiful house during its popular depression era.
The high-profile and high-strike series continued until the 1950s, and the Eldorado Brougham made American luxury cars reach the pinnacle. The Brougham is a handmade flagship sub-model of the flagship model Eldorado, with a price of 13,074 US dollars, which was twice the price of the Rolls-Royce Silver Cloud at that time. Its luxury is not only due to its rare materials but also its to the air suspension, memory function electric seats, cruise control system, automatic release parking brakes, electric door locks, and other technologies, which only become popular decades later.
The combination of avant-garde design and advanced technology makes Cadillac solidify its title of "global standard" and establish its brand's genes. The CELESTIQ consciously recalls the classic pedigree of that glorious era.
Visually, the forward-leaning and low-profile lines create a "sense of extension towards the future". You will find that Cadillac likes to use a 45-degree rearview angle to highlight the CELESTIQ's distant posture.
The dashboard-to-wheelbase ratio has been extended, pulling out a long engine hood and strengthening the connection with supercars that have high horsepower and high-performance traditions. Most electric cars significantly reduce the driving space, so they rarely use such ratios. However, as Cadillac advocates, electric cars should not have only one style.
Similar ratios also appear in Spectre. It is a two-door four-seater and is to a certain extent the inheritor of the Phantom Coupe, thus inheriting its beautiful big back curve.
Meanwhile, the similar big back curve in CELESTIQ breaks the paradigm of a four-door sedan. The black roof slopes downward, extending to the tail of the car, and a triangular area is hooked out by an L-shaped light bar behind the C-pillar, forming a call back with the light bar below that reverses the right angle.
The radical profile can be traced back to the V-16 Aerodynamic Coupe in the V-16 series. It is a special exhibition car designed by Cadillac for the 1933 Chicago World's Fair, which introduces aerodynamics into the orthodox straight line of the continent of America, opening up the era of streamlined shapes.It also constituted a part of the Art Deco movement that was popular in society at that time, roaring with confidence in response to the optimism of post-war austerity policies with a confident visual language. Regardless of the difficulties, people still look forward to the technological revolution that will bring a futuristic vision.
This also raises the question: many traditional brands have resurrected treasures from the past and called for sentimentality. However, CELESTIQ dives deep into an era that most people have not even been born yet, perhaps indicating another level of purpose. Today, people are living in a world still traumatized by war and pandemic, just like a century ago, and Cadillac has decided that it is time to resurrect an aesthetic full of hope.
The Great Technique Law
On the other hand, Cadillac has not relaxed its technology. Forward-thinking is still the foundation of General Motors, which is different from many traditional car companies, and it also supports the armor of CELESTIQ insides and outsides. If compared with Spectre, CELESTIQ's technical tendencies will be discovered.
For example, both of them are connected to digital interactions inside the car and equipped with multiple screens. Spectre retains many classic structures, such as the prototype air outlet, clock, art gallery, multifunctional steering wheel, and various mechanical buttons and knobs; while CELESTIQ's style is much simpler and modern, with a hidden strip-shaped air outlet, steering wheel reduced to two pieces, a crystal gear shift knob, and the rest are all screens.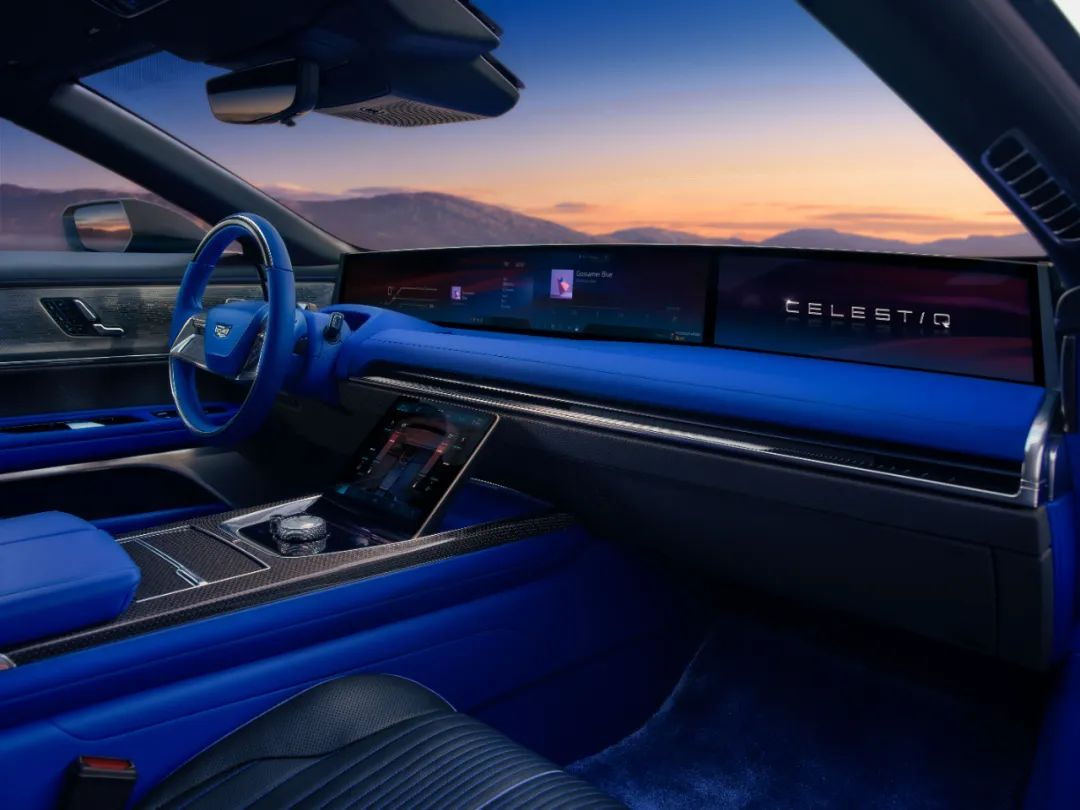 A 55-inch LCD screen supports from A-pillar to A-pillar, and the front passenger side also uses "electronic digital blinds" active privacy technology, which can block the driver's line of sight. The in-car system is built with Unreal Engine, a game engine developed by the famous game company Epic Games. The car's capabilities can be compared to the electric Hummer we talked about before.
The roof is adjustable and has the industry's largest size. It also pioneered the four-quadrant zoning, with each of the four positions being able to independently adjust the incoming light from less than 1% (opaque) to 20% (traditional sunroof standard tone). This allows each member to keep different shades of shadows, after all, people always have their own definition of brightness.
CELESTIQ and Spectre: A Comparison on Performance and Price
Respect for individual preferences is carried over to the CELESTIQ, so it offers the Four-Zone Microclimate System as standard features. Its serious-sounding label genuinely includes Independent Seat Temperature Control, Airflow Circulation, Neck Temperature Control, Heated Armrests, and more, providing an experience of contrasting temperatures.
If this is a manifestation of a common, sharp observation and strategic procurement of innovative technologies, then CELESTIQ, based on GM's self-developed technology, will also carry the latest advanced driver-assistance technology, which in traditional car companies, almost no internal reserves are comparable in maturity and leading position.
Rolls-Royce has never officially announced similar levels of driving assistance, and they do not seem to want to make it the benchmark.
Likewise, whether it is Celestiq or Spectre, neither car embraces the notion of catering solely to the wealthy. Though they are neck-on-neck in terms of performance metrics, neither has an overwhelming advantage. CELESTIQ is a dual-motor all-wheel drive, with a maximum output of 600 horsepower, accelerating 0-60 mph in 3.8 seconds, and a range of 300 miles; while the Spectre is a dual-motor four-wheel drive with 577 horsepower, accelerating from 0 to 60 mph in 4.4 seconds, with a range of 260 miles.
In contrast, the driving feeling they provide and their price are more correlated.
Spectre leans towards the ultimate comfort, based on Rolls-Royce's all-aluminum luxury framework, and integrates nearly 700 kilograms of batteries into the spatial framework, improving rigidity by 30% compared to the large fuel-dependent structure; the arrangement of the underfloor allows even lower seats to provide a sense of wrap-around comfort and also act as sound insulation material to bring better noise, vibration, and harshness (NVH).
CELESTIQ, on the other hand, tilts towards the ultimate control, featuring the most advanced performance systems in Cadillac's history, including Adaptive Air Suspension, Rear-Wheel Steering, Active Sway Control, Active Rear Spoiler, Five-Link Rear Suspension, and Magnetic Ride Control 4.0 electromagnetic shock absorber system, providing the responsiveness and accuracy of a medium-sized car in a 5.6-meter vehicle.
To achieve this, CELESTIQ's engineering team has redeveloped the basic manufacturing modules to be compatible with electric platforms and extreme customization. At the electric level, it still needs to be based on GM's Ultium Ultra Capacity Platform. After completing the frame structure, CELESTIQ will be transported to Factory Zero for sealing primer.
In addition to this, various non-typical technologies are introduced by hand. For example, six large aluminum parts are used in the CELESTIQ chassis, produced with precision sand casting. Each casting can reduce 30 to 40 parts compared to a typical press, improving spatial efficiency and structural stiffness. One benefit of this is that CELESTIQ can accommodate 23-inch large wheels.
To achieve greater design freedom, CELESTIQ uses 114 3D printing parts, including metal structural parts of the body and polymer material decorations. For example, the center of the steering wheel is the largest printed metal part, and the seat belt adjustment ring is the first printed safety part. Other printed parts include window switches, handles, and console decorations.
In addition, there are more than 300 metal assembly parts in the body structure, chassis, interior, and electrical system, which are folded using "flexible manufacturing" technology. Compared with traditional stamping, metals can be processed into complex geometric shapes, which is suitable for small-batch production.
The Lighthouse Forever
Whether it is design style, technical level, service experience, or the manufacturing process and system capability behind it, CELESTIQ is completely different from the familiar Cadillac.
Its launch marks the start of a legendary transformation of Cadillac, towards electricity, prosperity, and progress. Although CELESTIQ is the second pure electric vehicle model launched by Cadillac, it was designed earlier than LYRIQ, and aims to provide guidance for the upcoming electrification. According to the plan, Cadillac plans to complete its full-electric transition by 2030.
As the pinnacle of Cadillac, CELESTIQ is not unique but stands tall to demonstrate the posture and vision for future execution: to become an ideal Cadillac. What height should Cadillac reach?
Perhaps not every Cadillac will be adorned with the privilege of CELESTIQ. But as the saying goes, in the heart of every Chevrolet lies a Corvette, and every Cadillac carries the totem of CELESTIQ.
This article is a translation by ChatGPT of a Chinese report from 42HOW. If you have any questions about it, please email bd@42how.com.