In 2022, the year that has just passed, was not only the first year for the launch and delivery of the Flyer R7, but also the first year and starting point for Flyer Automotive's partnership with its owners. As a user-oriented and data-driven automotive technology company, Flyer Automotive deeply appreciates the support from car owners across the country over the past year. Therefore, on January 14th, Flyer Automotive held a car owners' New Year's celebration event that was linked with car owners throughout seven cities including Shanghai, Beijing, Zhengzhou, Wuhan, Guangzhou, Chengdu, and Hangzhou.
On the day of the event, R7 owners formed a convoy to drive around Shanghai, while appreciating the city's scenery and experiencing the "Intelligent Cockpit" of Flyer R7. This opened the curtain for Flyer Automotive's first car owners' annual meeting with the theme "Friends of the Stars, Moving Forward Together". At the event venue of the InterContinental Shanghai Expo, car owners gathered together to chat and review the wonderful moments of Flyer owners' club activities over the past year. In addition, car owners had the opportunity to experience traditional Chinese New Year activities such as sugar figurine making and writing couplets, adding a festive atmosphere to this pre-Chinese New Year gathering.
To express appreciation for the support from car owners and partners to Flyer Automotive over the past year, the annual meeting specially held an awards ceremony, awarding R7 owners with seven major awards including "The Main Character", "Perseverance", "Atmosphere", "Recommendation", "Insightful Eye", "Win-Win Partnership", and "Best Community User". These awards represented Flyer Automotive's collaborations with car owners in different fields. It is worth mentioning that Flyer Automotive's User Operations Center Director, Xu Jun, announced the first Flyer Car Owner Annual Award – the Flyer Companion Award, recognizing that this award belongs to all Flyer Automotive users, and it is user's steadfast support and company that drives Flyer Automotive forward.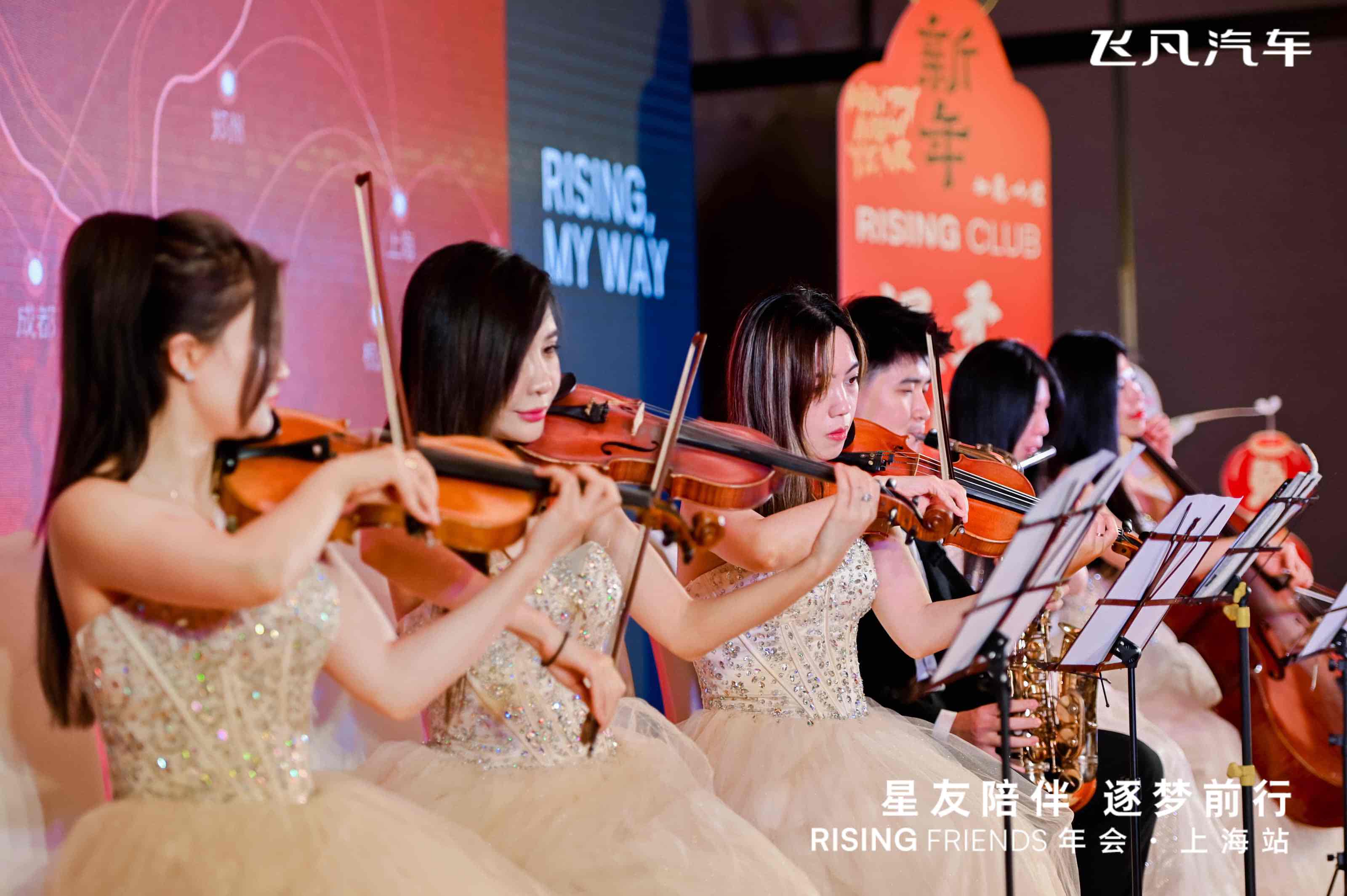 During the banquet, Fefa Motors offered surprise interactive activities, such as red envelope rain and gift draws. Through the draws, 7 R7 car owners won the excellent usage rights to the Collaborator Competition's outstanding cockpit wallpaper works, and 6 car owners won priority test drive rights and exquisite car models for the F7 model.
As the Spring Festival approached, Fefa Motors' app launched the "Wishlist" activity, to which car enthusiasts from all over the country enthusiastically participated. At the annual meeting, Fefa Motors invited two lucky car owners who participated in this event to come to the site to fulfill their wishes. Among them, Mr. Zhang helped his wife remotely express his love and presented a Pandora ring. Additionally, Mr. Guo presented a children's safety seat as his child's newborn gift. In the new year, Fefa will fulfill more users and friends' wishes.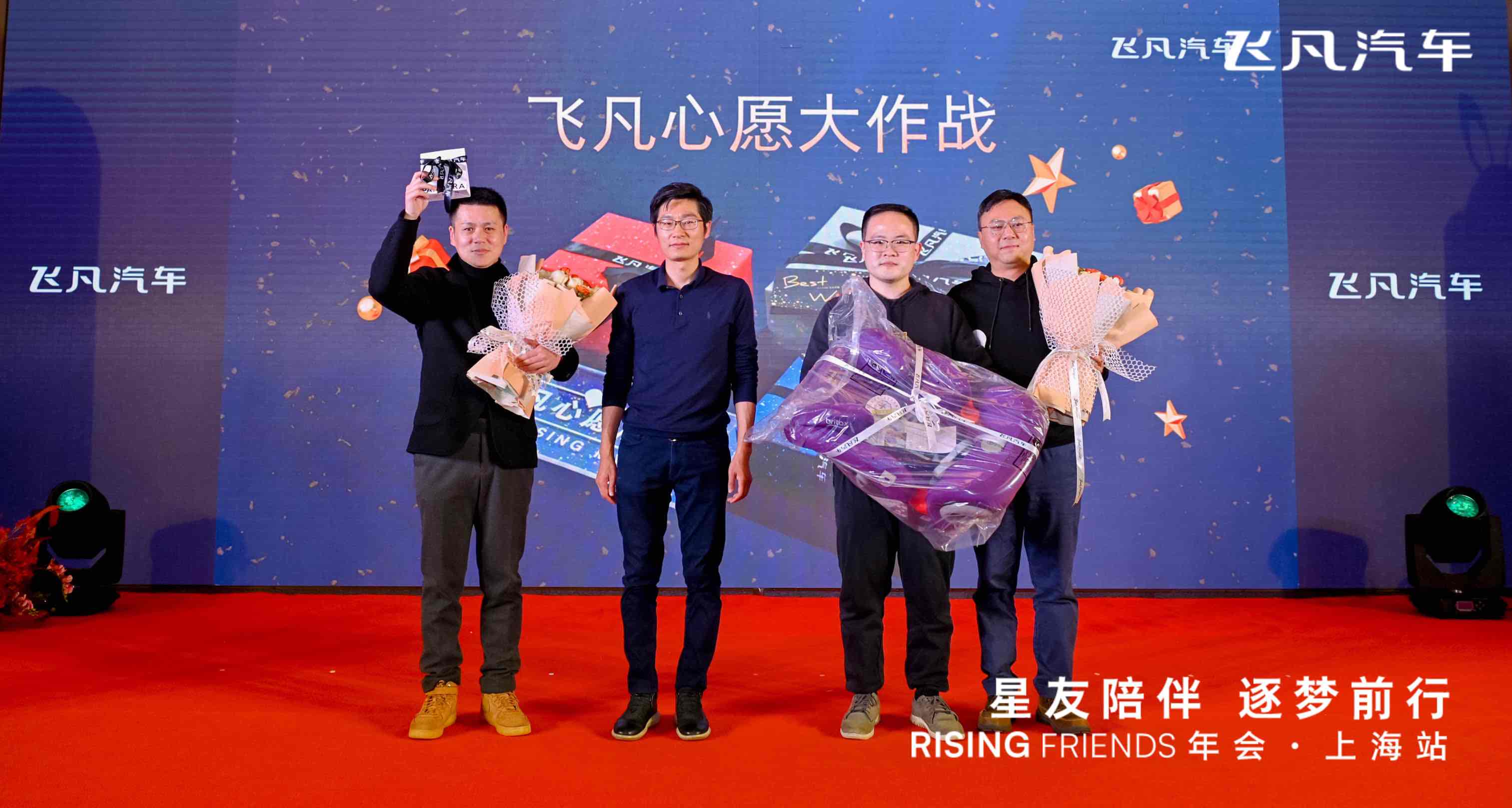 At the annual meeting, Xu Jun, the head of Fefa Motors' user operation center, summarized the efforts Fefa Motors made in the past year to meet users' "travel as service" needs. In satisfying user power needs, Fefa Motors built 114 brand charging stations, 1100+ equity charging stations nationwide, and accessed over 540 thousand third-party charging piles. Additionally, partnered with JetEase Intelligent Electric Vehicle, relying on "Two Barrels of Oil" network layout, Fefa is transforming integrated energy service stations. Moreover, more than 3000 users have become Fefa R7 car owners, joining the Fefa Motors family to create various online and offline rich and colorful activities based on cockpit, mall, energy, car owner care, customer service, brand experience, and other content.
Furthermore, Chen Lixin, the head of Fefa Motors' car owner relationship, announced the plan of Fefa Car Owner Club RISING CLUB 2023. Firstly, Fefa will create an exclusive Sweetheart Action for car owners. Through co-creation with car owners, Fefa will provide everyone with an exclusive sweet gift. At the same time, in the 2023 Fefa Car Owner Club Spring Festival Five Blessings, multiple dimensions such as content, rights, exclusivity, mutual assistance, and private sharing, as well as co-creation and mutual benefit with car owners, will create more exciting extraordinary moments.
The atmosphere at the annual meeting was warm, and car owners were chatting and laughing continuously. Among them, Mr. Zou came all the way from Changzhou and won the "Ordinary Hero Award." He said that although it took him a few hours to drive to Shanghai, he was very happy to meet so many Fefa friends through the year-end gathering. Mr. Sheng, another car owner, brought his wife and son to participate in the event and spent the Little New Year's Eve with other car owners' children, and his son had fun playing with them. Some car owners also mentioned that participating in the activity can meet car owners who share the same taste and passion for cars, and many Fefa R7 car owners have a lot in common, making it easy for everyone to get along. The Fefa car owner's club opened up social circles for everyone, which was great since everyone is busy with work.In the past year, the idea of "user co-creation" has been running through every car enthusiast activity of FEYVAN. This year's annual meeting is also based on this idea, bringing together users from all over the country through "seven-city linkage" model, sharing the joy and glory belonging to FEYVAN owners. At the end of the annual meeting, FEYVAN helped every car enthusiast to send a postcard to the person they most want to accompany in the new year. As FEYVAN's wish, we hope to continue to accompany users in the future, with better products and better services, making users' intelligent travel more reassuring, and achieving extraordinary results together.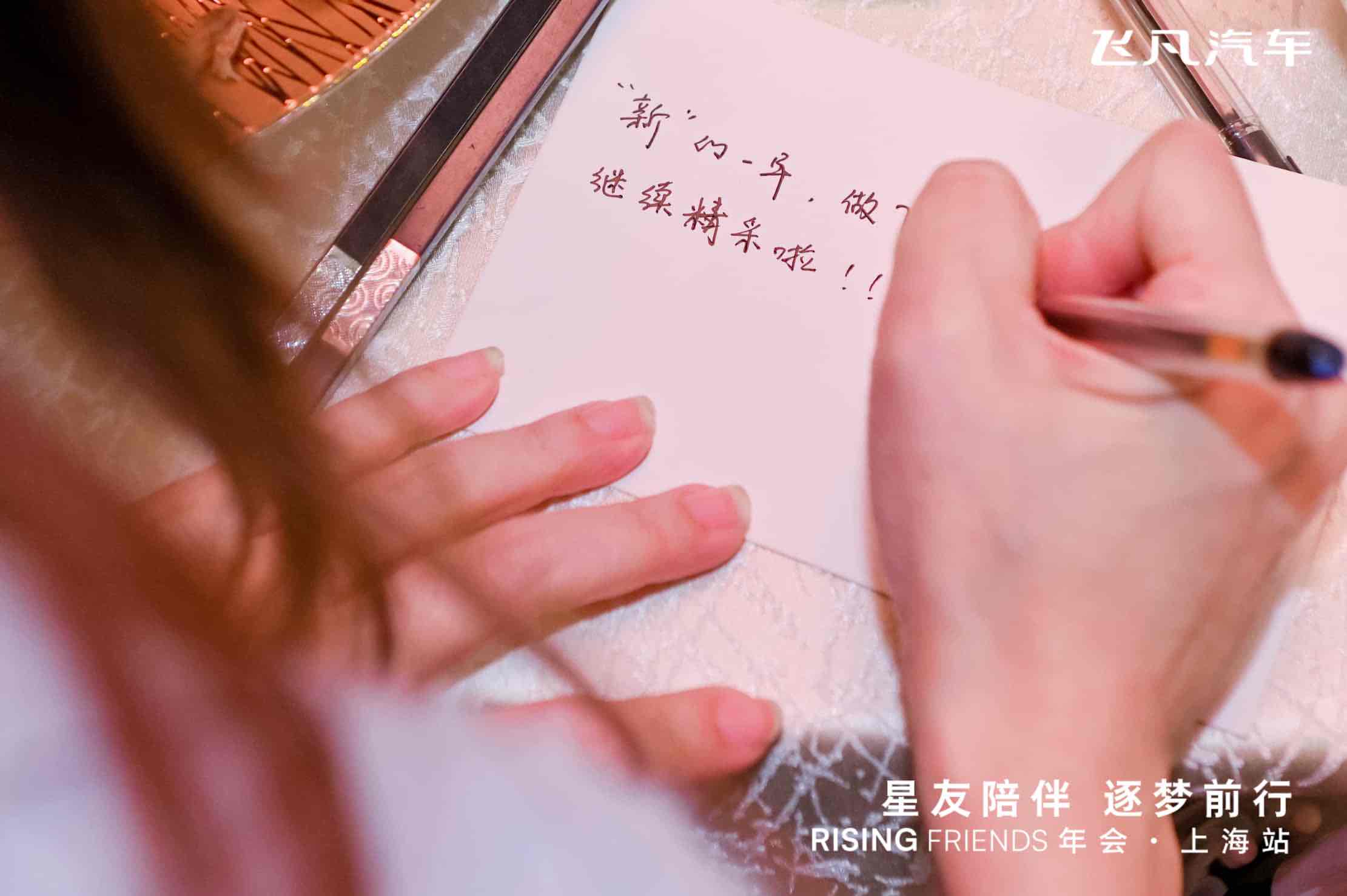 This article is a translation by ChatGPT of a Chinese report from 42HOW. If you have any questions about it, please email bd@42how.com.