Sales Volume of BYD Dolphin Surged Sixfold in Three Months
Data shows that since its launch on July 29, BYD Dolphin sold 1,726 cars in August, 7,473 cars in September, and 11,267 cars in October, achieving six times growth in just three months. In November, the sales volume of Dolphin reached 15,356 cars, with a month-on-month growth rate of 36.3%; in December, the sales volume reached 15,378 cars. By the end of 2022, Dolphin has sold a total of 51,200 cars and become a phenomenon in the 200,000 to 300,000 RMB new energy sedan market in less than half a year.
If you still remember the sales growth path of Tesla Model 3 in 2020: it broke through 3,000 units in January, 10,000 units in March, and consecutively broke through 20,000 units in November and December. You will vaguely realize that when every new energy vehicle company that regards Tesla as a competitor still holds the dream of competing with Tesla's flagship sedan Model 3, BYD, relying on Dolphin's momentum, is gradually turning the dream into reality: from October to December 2022, Dolphin's sales volume surpassed that of Model 3 and became the champion of new energy medium-sized car sales in the month.
From the comparison ranking of competitive models given by Autohome, it can be noticed that Dolphin's comprehensive reputation score and attention ranking have been rapidly accumulated and surpassed that of Tesla Model 3.
Therefore, associated with the key information "BYD Dolphin's orders exceeded 60,000 at the outset of its launch", it means that Dolphin's name will be more frequently and preferably displayed on the new energy medium-sized car sales ranking in the future for many months.
Undoubtedly, in the fiercely competitive new energy vehicle market, Dolphin is leaping out of the water.
Four Pioneers, Rejecting "Substitution"
"[Pure electric power]","Price 212,800-2,898,000 yuan", "[BYD's first rear-wheel drive model in history]". When the sea lion was launched, the industry once gave it the positioning of "Tesla Model 3 Replacement" after extracting the basic elements of the model.
This focus to some extent concealed the highlight of the sea lion as the final crystallization of BYD's e-platform 3.0 technology, especially the "four firsts" that define it.
First, the first application of cell-to-body technology in battery vehicle body (CTB). With this technology, the sea lion's power battery pack cells are directly mounted on the bottom of the vehicle body, eliminating the need to form cell packs and install them on the chassis, reducing manufacturing costs. Reflected in the price reduction, it has lowered the threshold for consumers to buy the vehicle.
Benefiting from the highly integrated battery pack cover of the sea lion, "blade battery", and the tray-sequenced vehicle structure, the system utilization rate of the power battery pack is increased by 66%, and the system energy density is increased by 10%, balancing the space and dynamic performance of the vehicle. Moreover, after the power battery pack is integrated into the vehicle chassis, the integrated structure determines that the sea lion's chassis height is lower than that of most pure electric vehicle models, and with the low-profile body shape, its drag coefficient is only 0.219, which is better than the average level of energy consumption in the industry while further reducing.
It should be emphasized that comparing BYD's CTB battery vehicle body integration technology with Tesla's CTC (Cell To Chassis) technology, which directly integrates the battery cell on the chassis, both belong to a vehicle technology that optimizes the integration of the entire vehicle.
The difference is that although BYD has removed the battery pack cover, it is covered with another layer of material while retaining the crossbeam. Tesla, on the other hand, installs the crossbeam on the seat and recombines it during the installation process. From the perspective of safety, compared to Tesla's CTC solution, BYD's CTB battery vehicle body integration technology makes the vehicle structure and properties consistent, and does not lead to a decrease in collision properties due to changes in the battery pack installation form.
At the same time, BYD's CTB battery and body integration technology enables Sea Lion's body torsional rigidity to reach 40,500 Nm/°, providing a guarantee of vehicle safety while improving driving experience and comfort.
Secondly, it's equipped with iTAC intelligent torque control technology for the first time. The breakthrough of this technology lies in changing the past solution of restoring vehicle stability by only reducing power output to an upgrade to torque transfer. It applies various control methods such as appropriately reducing torque or outputting negative torque to maintain vehicle stability.
Furthermore, iTAC intelligent torque control technology improves by adding an electric motor rotation sensor based on the wheel speed sensor, which can predict the trend of wheel speed change more than 50 milliseconds in advance. Therefore, it pre-adjusts the wheel-end torque matching to restore vehicle stability, reduce slip or suppress skids, and improve safety performance and driving comfort. In addition, iTAC intelligent torque control technology can comprehensively allocate and adjust power in advance according to the vehicle's own status and the driver's horizontal and vertical control needs. It avoids or reduces triggering of ESP, thus elevating the control of the Sea Lion to a more extreme level.
From this perspective, comparing the Tesla Model 3 with the BYD Sea Lion, although the former has launched a Performance high-performance AWD version car model that emphasizes power parameters, the 650km AWD performance version of the Sea Lion with the blessing of iTAC intelligent torque control technology has more precise handling, more stable acceleration, and more comfortable riding experience, which obviously surpasses Tesla Model 3's driving pleasure.
Thirdly, it's equipped with the rear-wheel-drive/ four-wheel-drive powertrain for the first time. It's worth noting that in the era of fuel cars, because the powertrain of front-wheel-drive models is more compact and can provide more space for the cabin, it emphasizes the practical properties of the vehicle and tends to be for family use, while rear-wheel-drive/four-wheel-drive models are preferable in aspects such as suspension settings, vehicle weighting, and steering accuracy, which emphasizes the driving experience and tends to be high-end sports cars.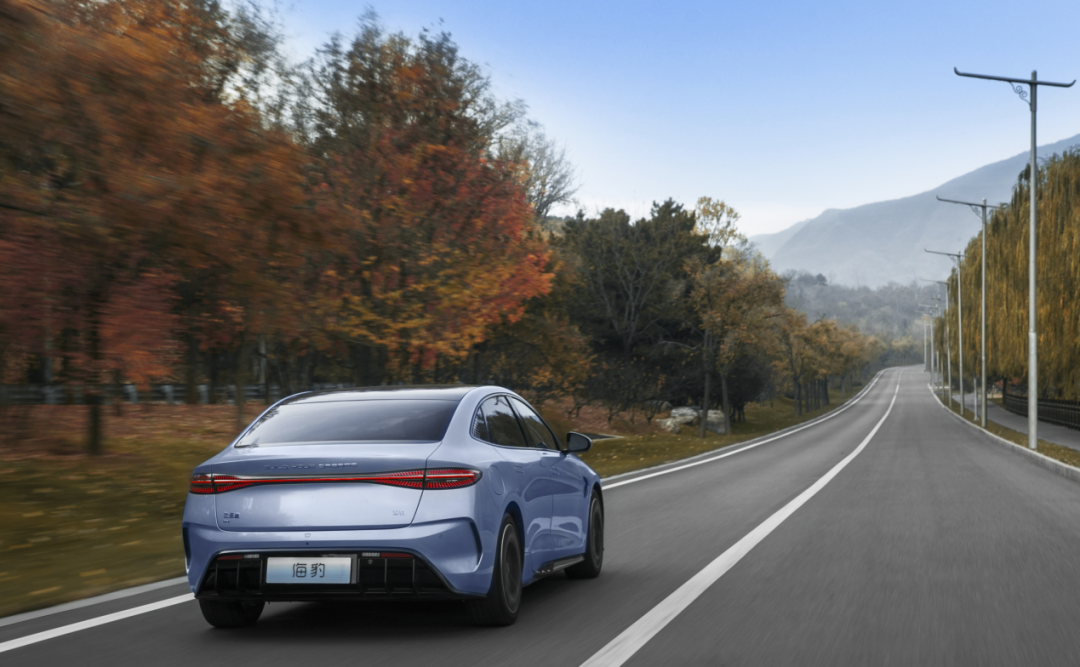 When the manufacturing trend shifts from fuel to pure electric, the bulky engine and transmission are replaced by compact electric drive systems, making the consideration for vehicle space less important for front-wheel drive models. Even some car manufacturers have brought the logic of manufacturing front-wheel drive models from the era of fuel to the era of pure electric, and made a batch of "oil-to-electric" models to deceive users.
BYD e-platform 3.0 completely abandons the influence of fuel vehicles, starts product development from scratch, and based on this idea, the Sea Lion, which is positioned as a high-end sports sedan, was born and naturally equipped with a rear / four-wheel drive architecture. This move is not only extremely rare among Chinese brand sedans, but also an important breakthrough for BYD's technology.
Obviously, Tesla's concept of pure electric car making is consistent with that of BYD, after all, the pure electric platform of both has a common feature: cannot be retroactively compatible with fuel/dual-engine hybrids.
Fourth, equipped with front double-wishbone and rear five-link suspension. As a suspension system commonly used in luxury performance cars, the front double-wishbone and rear five-link suspension combination has a better geometric structure. During the suspension movement, it can maintain accurate wheel positioning parameters and grip performance, and reduce side tilt during turning.
By applying this suspension system, the dynamic performance of the BYD Sea Lion is enhanced. Combining with relevant test data, the Sea Lion passed the Elk test with a speed of 83.5 km/h, the single-line test with a speed of 133 km/h, and the maximum lateral stable acceleration of 1.05 g. At the same time, from the limited test data, it is seen that the Tesla Model 3 passed the Elk test at a speed of 83 km/h, and the two are neck and neck in this assessment. In addition, in the feedback related to comparison tests with two cars, the suspension of the Model 3 is slightly harder, while the Sea Lion has a more robust suspension adjustment while maintaining its own performance, balancing both sportiness and comfort, making it more suitable for the public to choose.
It seems that BYD Dolphin, empowered by the leading technology of "Four Leading Technologies", fundamentally negates the argument of "Tesla Model 3 Replacement". Just like the core of Dolphin's slogan "gentlemanly dolphin changes, and its text becomes more exquisite" – the core is "change" and it will keep getting better.
What is more sensitive than price is quality.
Starting in September 2022, Tesla has made a series of "price-for-volume" market moves around "insurance subsidies", "price adjustments", "final payment reductions", and "car purchase subsidies". The reason behind it is to make up for the gap of the global sales target of 1.5 million units set at the beginning of the year, and to give "special consideration" to the Chinese market that accounts for one-third of Tesla's global sales.
Contrarily, BYD announced that its models will be subject to an "official price increase" starting in 2023 due to the cancellation of state subsidies for new energy vehicles.
The "reduction" for the former can be understood as Tesla's relatively high profit support for price cuts by relying on the one-piece casting process of the car body and highly localized parts manufacturing. According to Tesla's Q3 financial report, the net profit per car is as high as $9570.
The "increase" for the latter can be considered as BYD's brand strength and accumulated experience in vehicle design, scenario application, and technology configuration, which can cope with the instant changes in the consumer environment.
Data shows that BYD's cumulative sales volume in 2022 was 1,868,543 units, a year-on-year increase of 152.5%. Among them, the annual sales volume of new energy vehicles reached 1.8635 million units, a year-on-year increase of 208.64%. In contrast, the total global delivery volume of Tesla in 2022 was 1.31 million units, which, although an increase of 40% compared to 2021, is still far from the target of 1.5 million units set at the beginning of the year.
Moreover, it is worth noting that BYD has already surpassed Tesla in the global market – it is evident that product quality is more sensitive than price.
With the "staircase-style" growth of the Dolphin as the carrier, "quality" can be more concretely seen from this product that currently represents the highest level of pure electric technology and vehicle manufacturing level.
On the power front, BYD Haibao offers four power configurations to meet the needs of different customers, including two standard models with different ranges, a long-range rear-wheel drive model, and a four-wheel drive performance model. Especially worth mentioning is that the four-wheel drive performance model can output a total power of 390 kW and a total torque of 670 N·m while only taking 3.8 seconds to accelerate from 0 to 100 km/h, which is comparable to the performance of some luxury gasoline-powered cars with V8 engines, while still achieving a CLTC range of 650 km.
In terms of handling, Haibao adopts a front double-wishbone and rear five-link independent suspension structure, with a 50:50 weight distribution ratio, not only having a lower center of gravity, but also having an ultra-low overall vehicle inertia. After being carefully tuned by Hans Kirk, BYD's chief chassis engineer, and equipped with DP steering system and wire-controlled braking system, it provides users with high-quality driving experience and rich driving pleasure. The Haibao 650km four-wheel drive performance model also provides an iTAC intelligent torque control system and frequency-variable damping shock absorbers, even non-professional drivers can feel its ultimate driving performance.
In terms of configuration, features such as a 10.25-inch full LCD instrument panel, 15.6-inch rotatable large screen, front dual mobile phone wireless charging board, 360-degree panoramic image, and reverse external discharge are all standard in Haibao. The combination of "DiLink intelligent networking system + DiPilot intelligent driving assistance system" enhances driving pleasure and safety. The high-end configuration of 12-speaker Dynaudio sound system and rear privacy glass, combined with Haibao's excellent NVH performance, further enhances the sense of luxury.
In summary, Haibao delivers a high perceived value to customers in terms of product quality, which is both a reflection of BYD's technological strength driving its rapid growth and a portrayal of the company's confidence in reasonable price increases.
Haibao aims to meet not just one expectation. Following the product philosophy of "customer-centeredness," since the pre-sale of Haibao, BYD has continued to pay attention to market feedback and listen to customers' real feedback. As an active response to customers' needs, Ocean Network has quickly adjusted the product configuration of Haibao models.The 650km four-wheel drive performance version allows users to easily control the powerful dynamic of the car comparable to high-performance sports cars through the iTAC intelligent torque control system, which can be upgraded remotely through OTA for free without additional cost. In addition, the panoramic sunshade issue that users are concerned about has been solved by providing sunshades with all sea lion models, eliminating consumers' worries.
Moreover, in order to improve the user experience in extreme environments, the sea lion is equipped with two core technologies: a wide-temperature efficient heat pump system and a high-voltage electric drive boost charging solution. The wide-temperature efficient heat pump system has 11 operating modes and can operate in a wide temperature range of – 30℃ to 60℃. On the other hand, the high-voltage electric drive boost charging solution can meet the high power DC charging of charging piles in the voltage range of 300V-750V. The 150kW DC fast charging greatly shortens the charging time, enabling the sea lion to travel for 300km in just 15 minutes of charging, effectively solving the problem of pure electric vehicle users' concerns about traveling. Based on the above technologies, the sea lion ranked third in terms of endurance mileage in the "2022 New Energy Winter Test" by Dancheshi, ranking first in charging speed and charging power.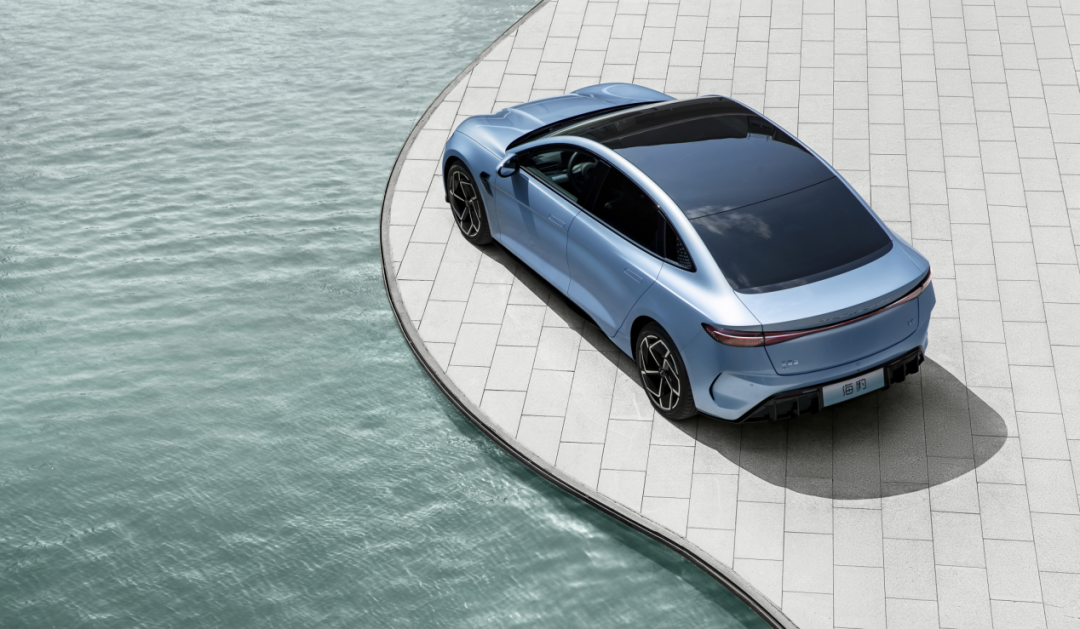 Therefore, with "Four First Installs" as its main feature, product experience as the key focal point, and user-centric thinking as the core driving force, the Byton Sea Lion, which has formed an obvious distinction from the Tesla Model 3, is leaping towards further horizons.
This article is a translation by ChatGPT of a Chinese report from 42HOW. If you have any questions about it, please email bd@42how.com.