On January 11, 2023, Tengshi held the 2023 Tengshi Automotive Communication Day.
In 2022, Tengshi brand achieved a transformation from 0 to 1 after the brand renewal:
On May 16, 2022, the brand was renewed, and the Tengshi D9 was officially unveiled, officially launched on October 21, and deliveries began on October 25;
Currently, D9 has received more than 50,000 orders and delivered more than 10,000 units, becoming the fastest premium MPV to deliver more than 10,000 units;
On March 15, the sales experience store was completed in Changsha, and on May 3, the Tengshi Center and Tengshi MINI Center were completed in Shenzhen. On August 22, the 100th Tengshi store was completed. Currently there are 169 stores covering 79 cities.

At the event, Tengshi showcased the owner composition of D9:
50% of users are luxury car owners (BBA brands);

25% of users are 6/7-seater SUV owners;

15% of users are luxury fuel MPV owners;

10% of users purchased via BYD Upgrade Program.There are about 15% female among them.
Meanwhile, Tengshi officials announced that Tengshi D9 will receive its first OTA in the first quarter of 2023.
This includes mainly auxiliary driving capabilities, including: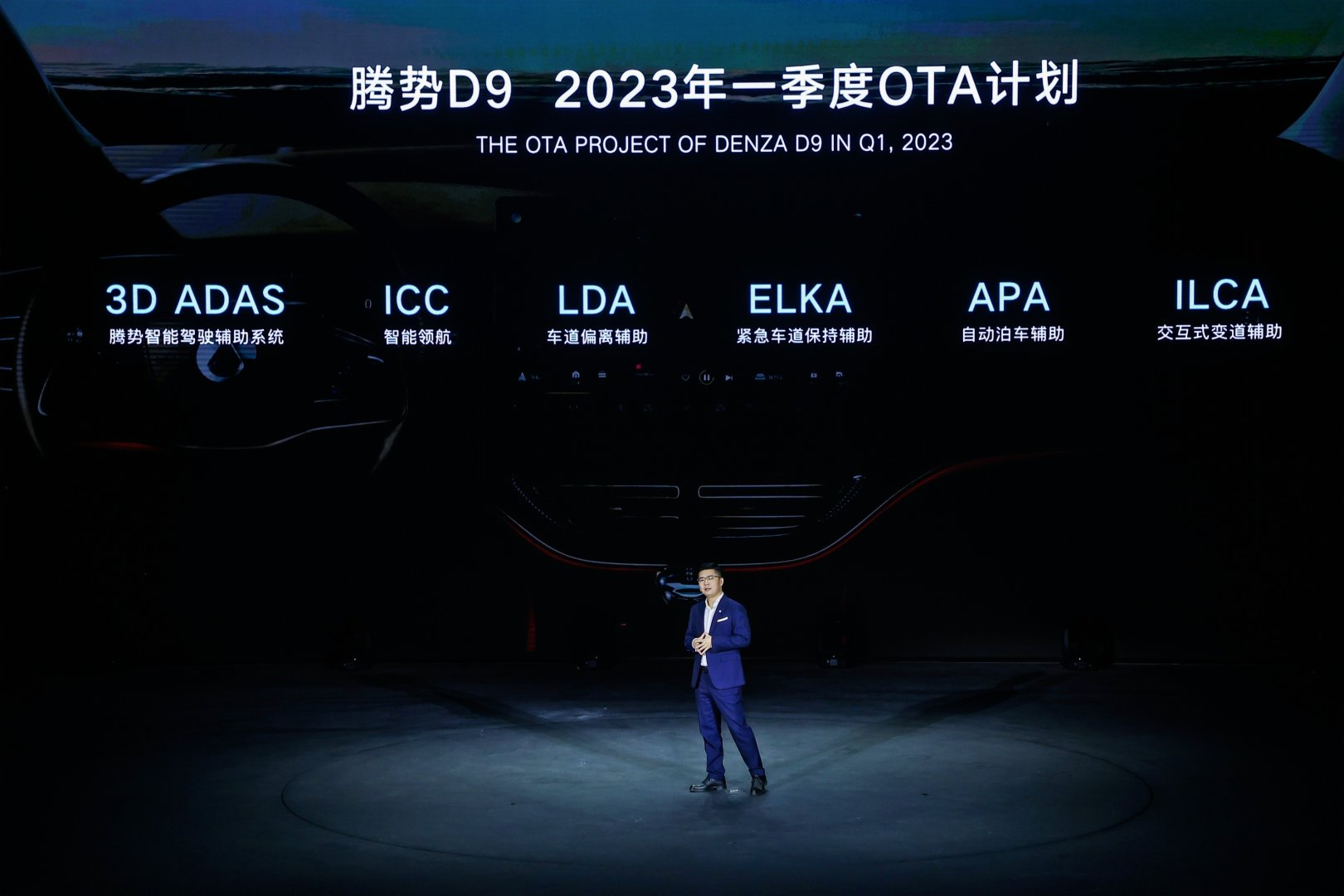 ICC Intelligent Navigation Function (high-speed + expressway);

LDA Lane Departure Assistance;

ELKA Emergency Lane Keep Assistance;

APA Automatic Parking Assistant;

ILCA Interactive Lane Change Assistance.
At the event site, Tengshi also announced the upcoming model planning, which is divided into 5 series, differentiated by the initial letter "DENZA".
Two SUVs named with the letter "N" will be released this year, including N7 and a mid- to large-sized SUV with a 6/7-seat layout.
This article is a translation by ChatGPT of a Chinese report from 42HOW. If you have any questions about it, please email bd@42how.com.