Author: Bai Yang
If there is a vote for the most neglected intelligent configuration, I will vote for Automatic Parking Assist (APA). Although many cars are equipped with this feature, there are only a few that can be used and have a good experience, let alone outstanding.
During the last week of 2022, we tested nine car models: NIO ES7, Ideal L9, Xiaopeng G9, Zhi Ji L7, Jifu Alpha S New HI version, AITO Wenjie M5 EV, Baojun KiWi DJI version, BYD Han EV Qianshancui, and Honda e:NS1.
The test mainly covers five dimensions: coverage of various types of garages, parking efficiency, safety during parking, regularity of parking results, and overall user experience. We strive to restore the actual ability of the entire car model's automatic parking function.
The entire test aims to approach consumers' actual use of the car, with 16 test scenarios and over 30 test items. For example, we collected a large number of scenes of "automatic parking accidents" on the Internet before the test and restored scenes such as side positions with pillars on both sides, a rear-end with a rectangular pillar, and pillars on the parking path during the test.
We will release the parking test video soon. Today, we will share the main test results.
Many users feel that parking is not practical due to two main reasons: low efficiency and lack of safety. We made a time comparison of parking efficiency for the most common scenes, including two side-by-side right-angle garages (with uniform spacing), two empty right-angle garages with no cars, and side positions with cars on both ends.
Based on the average time spent by human drivers, we compared the average time for each car model from enabling the function to completing the parking, as shown in the following chart (the unit is the time coefficient, which is the multiple of time consumed compared to human drivers).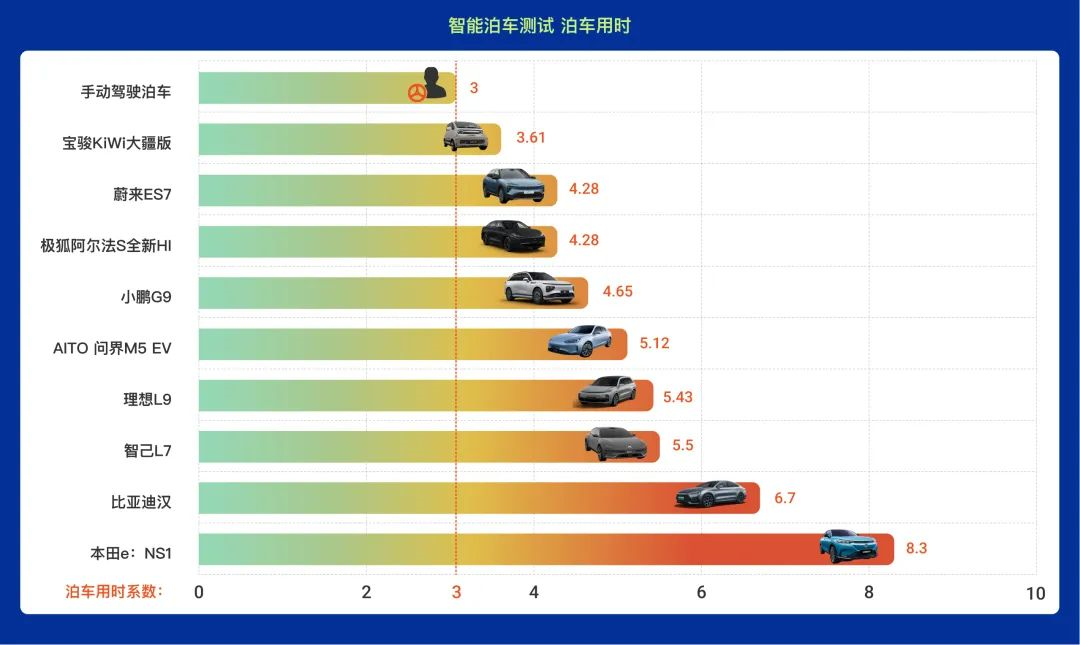 Currently, the time for system parking in regular parking spaces is still longer than that of human drivers. We believe that the system's time consumption within 1.5 times that of human drivers' time consumption is within consumers' tolerance (i.e., car models with coefficients within 4.5). If the time consumption is too long, the efficiency will become too low, and the meaning of automatic parking will be lost.
In terms of safety, we have performed multiple parking tests in several high-risk scenarios to record whether the vehicle has collided or not. The specific performance is shown in the figure below. We also remind our partners to pay attention to these specific scenarios during the parking process to prevent system failures and collisions.
From the data, the safety performance of the Arctic Fox Alpha S New HI version, Xiaopeng G9, and Ideal L9 is relatively complete with stronger risk identification abilities. However, the NIO ES7, Zhiji L7, and Baojun Kiwi DJ Edition have collision risks in certain scenarios, so we remind car owners to be more careful when encountering these situations. (Those with a score of C experienced collisions during testing)
In addition to safety and efficiency, everyone's expectations for automatic parking also include being able to recognize and park in more types of parking spaces. Therefore, we have chosen 13 special parking scenarios to test the recognition capabilities of these 9 car models. The ability to recognize the parking space before parking is very important. For example, if the system recognizes that the parking space is unavailable, it will not start automatic parking. This experience is better than the system starting automatic parking and getting stuck.
As shown, safety, efficiency, and scenario coverage are like the "impossible triangle" for many car models, and we can only balance them as much as possible in strategy. For example, the NIO ES7 is more inclined to prioritize efficiency and scenario coverage, so there may be safety risks in some scenarios. However, Xiaopeng G9 has higher priority for safety, which results in a loss of scenario coverage.
To facilitate a clear view of the differences in strategies among different car models, we have also created a radar chart of the abilities of these 9 test car models: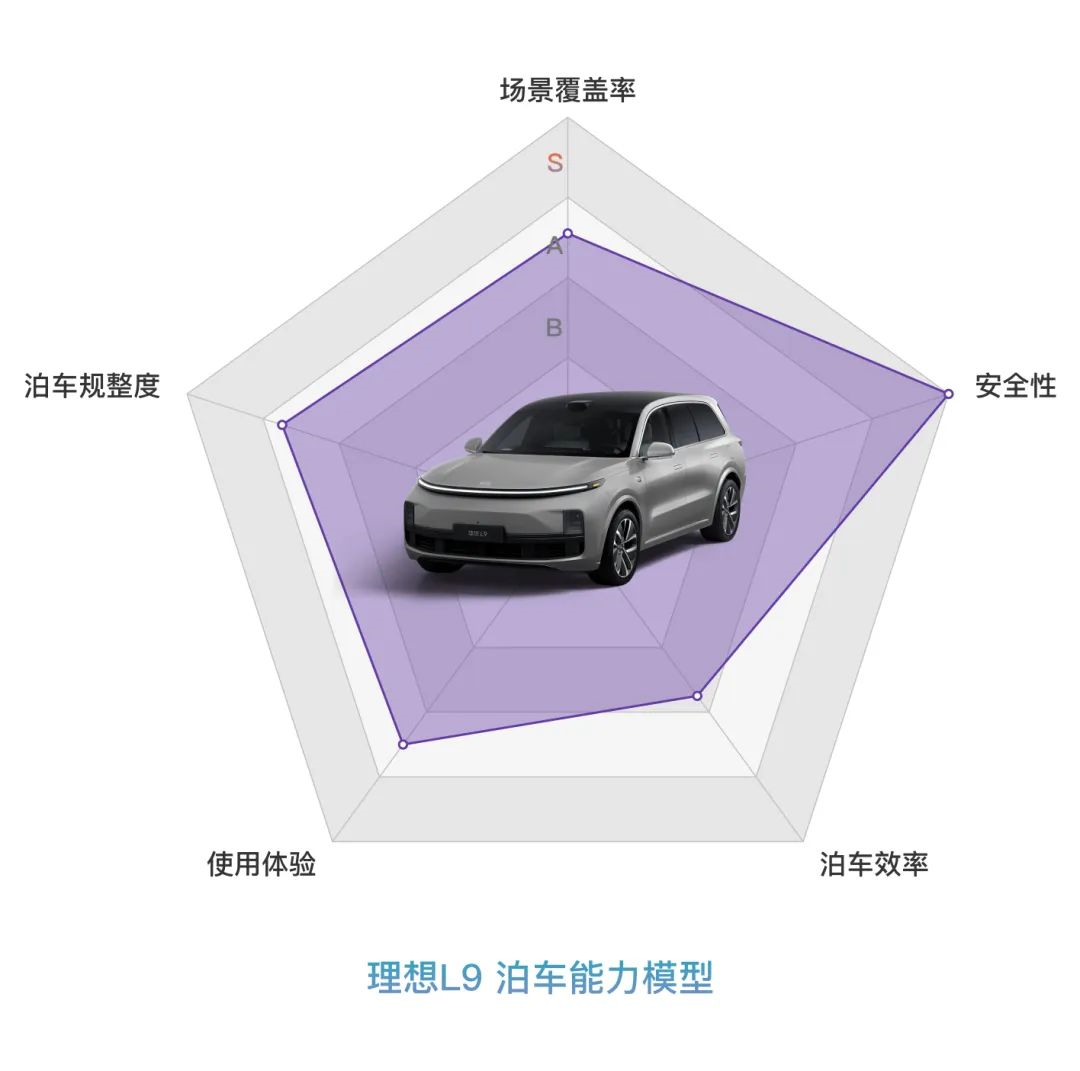 The following are part of the test results. For more detailed interpretation of the parking functions of 9 cars, please follow our subsequent videos.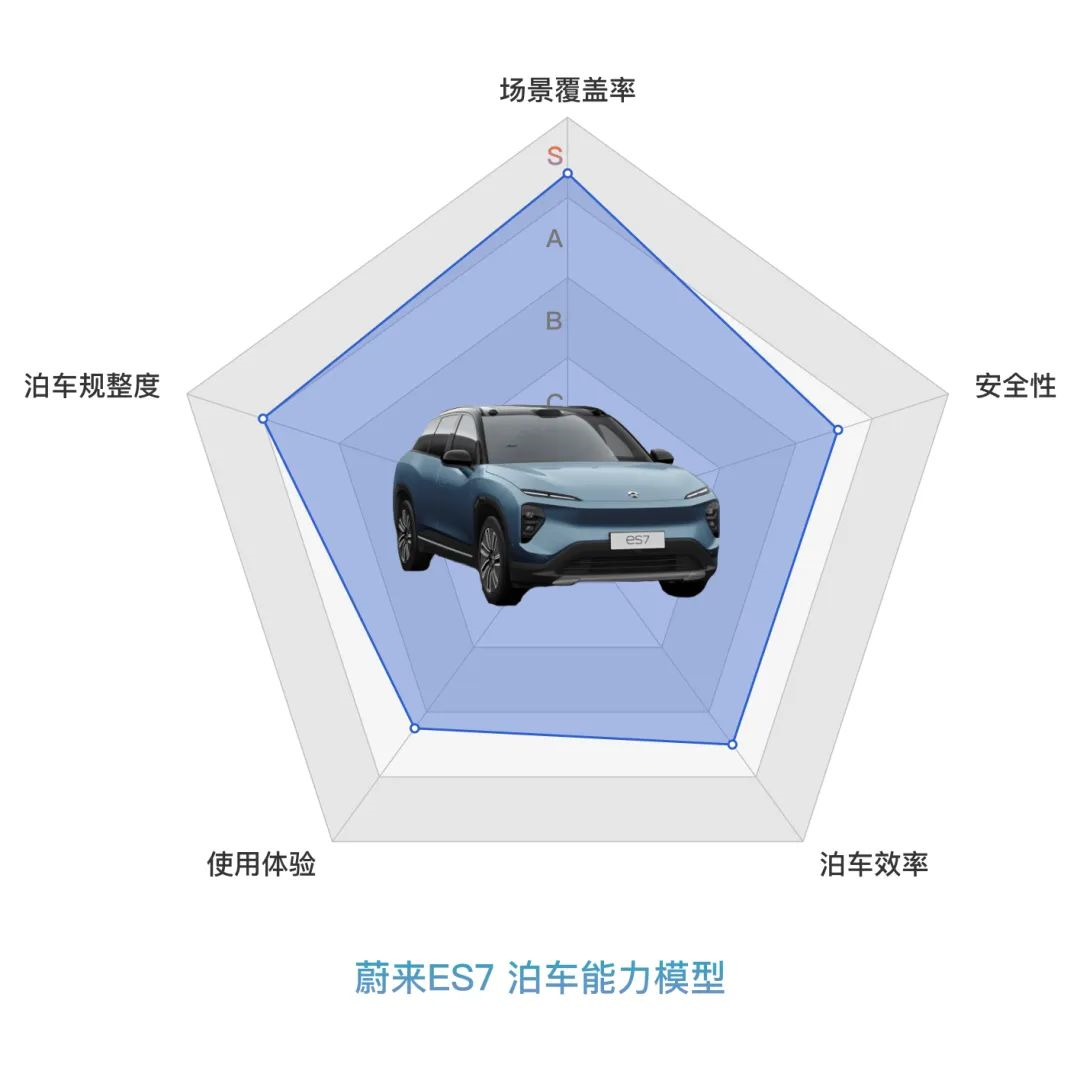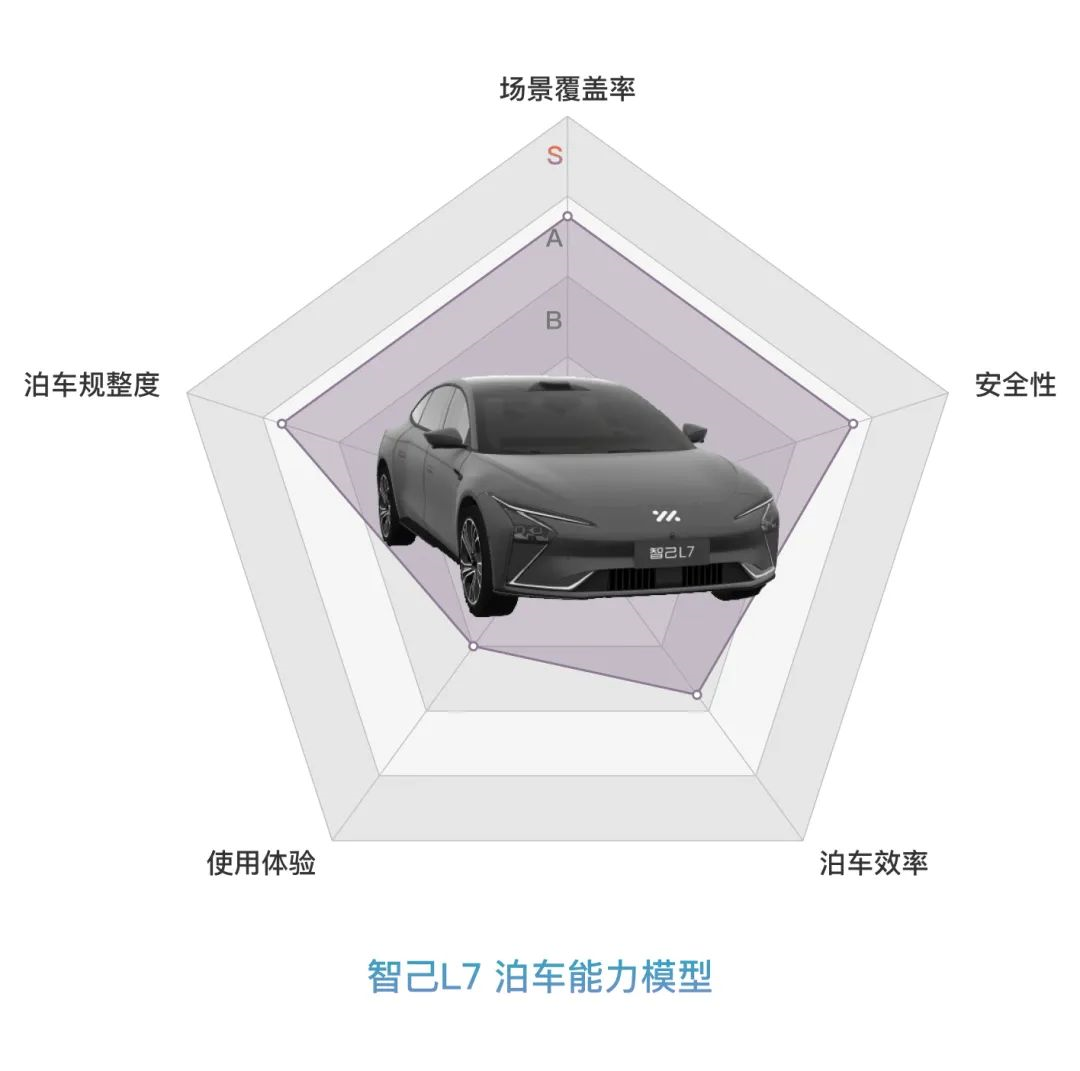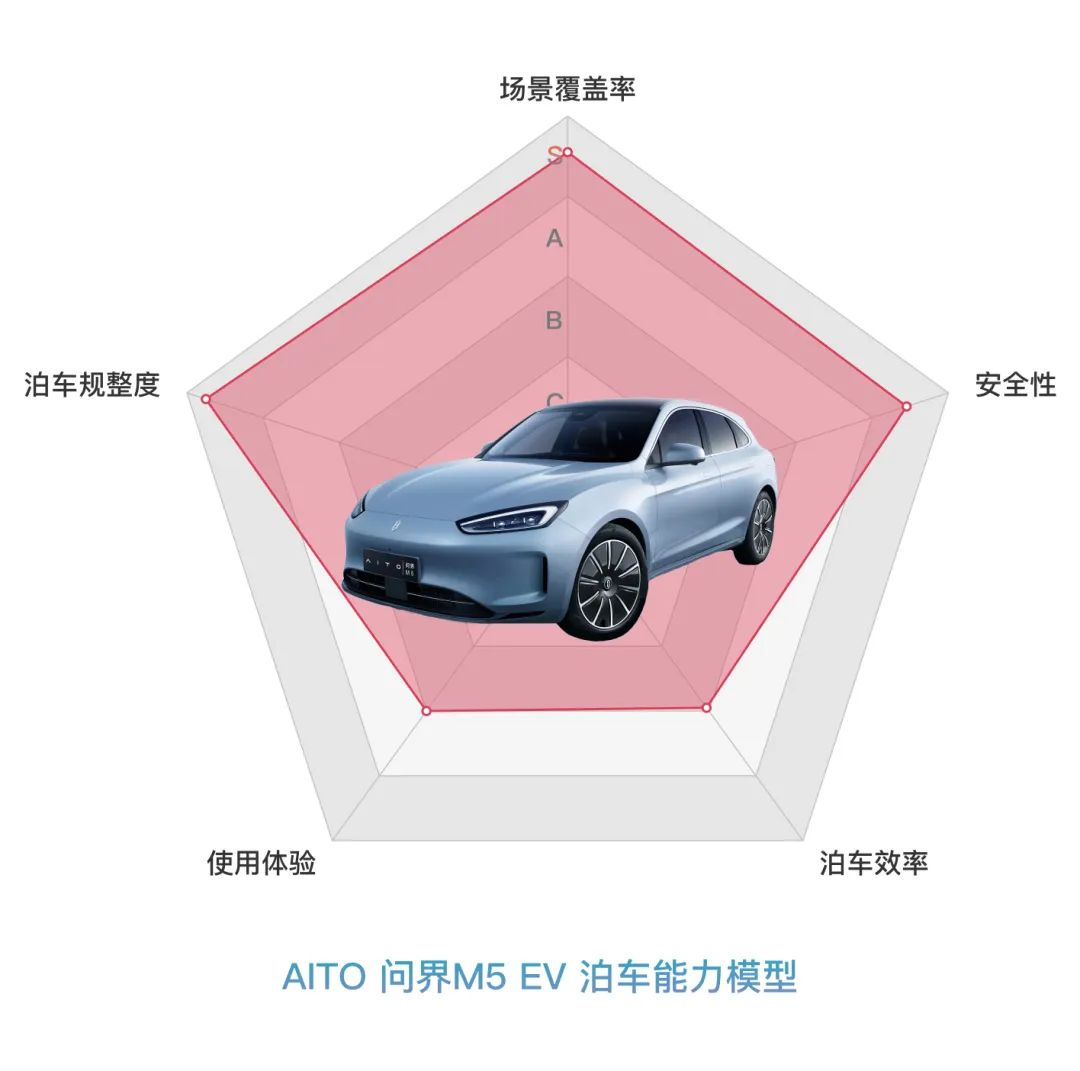 This article is a translation by ChatGPT of a Chinese report from 42HOW. If you have any questions about it, please email bd@42how.com.