Last April, Changan Shenlan, which was founded and released its first car in July, achieved a milestone in December 2022: its first model, Shenlan SL03, successfully delivered over 10,000 units, reaching 11,650 units, a 42% increase from the previous month.
If you are familiar with the domestic new energy market, you will be even more surprised: the speed at which the first model delivered over 10,000 units in its fifth month of launch exceeded all new car makers, including Weichai ("WXN"), making Changan Shenlan the newly established car brand with the shortest time to achieve over 10,000 deliveries.
Behind this achievement lies difficulties and challenges. In the first month of Shenlan's launch in August, the factory located in Chongqing, where Shenlan is produced, was forced to limit its electricity due to an extreme heat wave. From September to October, the whole market also faced the problem of chip shortages. For the then newly-launched Shenlan, it needed to shoulder huge pressure to quickly ramp up production capacity.
Undoubtedly, the success of Shenlan SL03 is a dark horse in the medium-sized household car market, to some extent breaking the "BYD curse" at this level. However, it is also reasonable for Shenlan SL03 to deliver more than 10,000 units in such a short time. From brand building, product itself, after-sales service to channel development, this novice brand has demonstrated rare steadiness and maturity.
The Power of Independent Brand
Backed by Changan's Technology
My first impression of Shenlan came from Changan Global Partnership Conference on April 13th this year, which was also Shenlan's birthday. At that time, Changan Automotive Chairman Zhu Huarong claimed that Changan had spent five years developing an electric platform called "EPA1", while Shenlan SL03 was still in the internal development stage with the code name "C385".
At this information-dense press conference, Changan New Energy CEO Deng Chenghao gave me a preliminary impression of the EPA1 platform and the establishment of the Shenlan brand: it was hardcore and sincere.
Let me first talk about the hardcore side. Deng Chenghao, as a CEO, graduated from Tongji University with an undergraduate degree and then studied a master's degree at Tsinghua University with the first-place score in his major, finishing the program one year in advance. As an engineer by background, he explained the technical architecture of the EPA1 platform as much as possible in a simple yet profound way.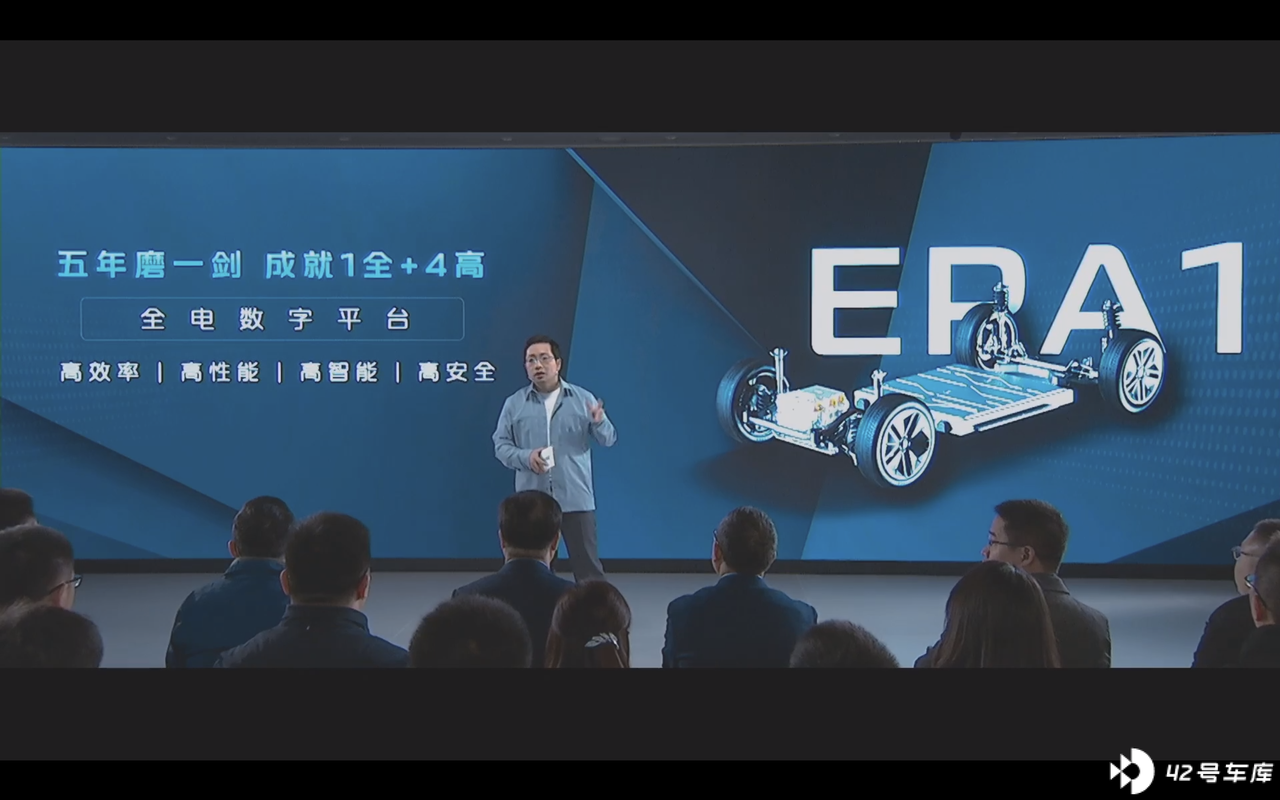 I am pleasantly surprised to find that as Changan's first electric drive platform, EPA 1 has a good level of maturity in overall efficiency, electronic and electrical architecture, and three-electric system.
A pulse-heated core that achieves 95% electric drive efficiency shows that the EPA 1 architecture prioritizes efficiency. The autonomous development of the controller in the vehicle control, cabin control, and intelligent driving domains demonstrates Changan's R&D capabilities in the electrification transition. Moreover, "the probability of battery thermal runaway is basically zero," as said by Deng Chenghao at that time, also shows that the EPA 1 architecture attaches great importance to safety.
Now, let's move on to the sincere part. Throughout the presentation, Deng Chenghao's temperament made me feel like I was back in a professor's classroom, despite both of us graduating in the field of vehicle engineering. His detailed and comprehensive explanations also let you know that he is a man who gets things done.
However, what I want to emphasize in this part is not the technical details, but Changan's courage to independently establish the Deep Blue brand. Changan announced the "Shangri-La" plan in 2017, investing 100 billion yuan in the entire new energy vehicle field. With huge funds and abundant research and development resources, it is not difficult for Changan, a traditional automaker, to produce excellent products. The difficult part is to establish a brand.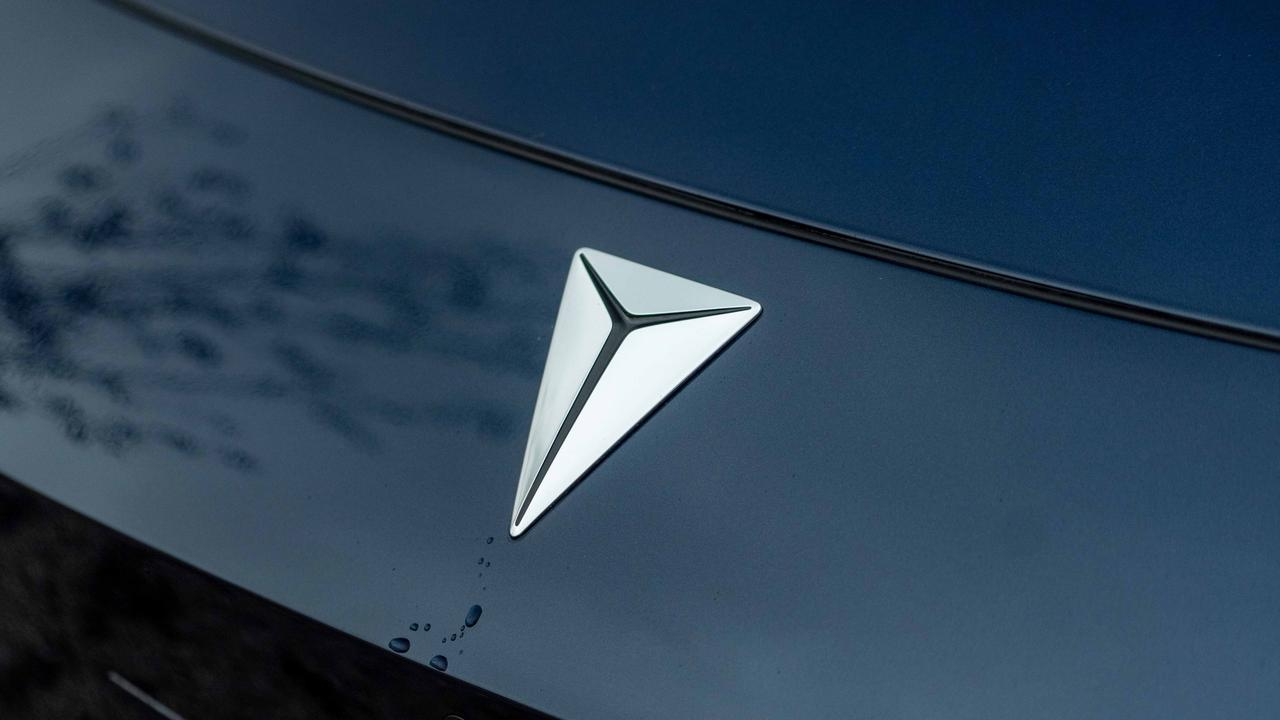 If traditional automakers do not want to give up the pie of fuel vehicles, they only have two options: sell them under the existing system together with new energy vehicles or establish a new brand.
The advantage of selling them under the existing brand is that there is no need to rebuild brand awareness, but the disadvantage is that the pricing system, performance level, and old products restrict each other. Using Volkswagen as an example, since it cannot break the original product system at that price point, the ID.3/ID.4 can only deliberately be equipped with small electric motors of 125 kW/150 kW, with acceleration at the level of 8 seconds, which for new energy models is tantamount to "self-defeating achievements."
BMW and Mercedes-Benz's new energy models are no exception to this problem. Currently, this road has only been taken by BYD, which has chosen to stop production of all fuel vehicles.
Therefore, Changan chose the more challenging and rewarding path: establishing a new brand. For Deep Blue, a new brand aimed at the 200,000-level family car market, Changan did not create a large difference in positioning. Instead, Changan quickly established a memory anchor for consumers:"This is not a newly emerged brand out of nowhere. The products are backed by Changan's technology.
It's smart that this is the key factor in Deep Blue SL03 reaching thousands of orders within 33 minutes after the price announcement during the launch event and gaining a lot of recognition in just a few months.
Channels and after-sales, no need to break them to establish something new.
This also leads to immediate benefits: transparent pricing and a good car-buying experience. The traditional dealership system holds a lot of power, and regional stores can recklessly raise prices and forcibly recommend "packages," which is fatal for new brands that emphasize the car-buying experience. Therefore, Deep Blue ensures the unity and transparency of the launch event price and the actual purchase price of the consumers, and also achieves this point.
Changan Deep Blue decomposes the traditional 4S store model into five modules: order center, delivery center, maintenance center, storage center, and steward center, eliminating middlemen under the dealership model.
As a traditional car company with ample funding and experience, Changan Deep Blue's channel construction speed is also fast. SL03 has only been on the market for a month, and the order center has been established in 450 stores. As of now, the order center has increased to 570 stores, covering 218 cities nationwide, accounting for 93\% of the overall passenger car market capacity, and covering 89\% of core and secondary business districts.
Deep Blue's next step is to establish over 600 Deep Blue Spaces and over 600 maintenance centers. "No destruction, no establishment" is the perfect representation of Deep Blue.
For a new brand, it is also important to give the first group of consumers the "sincerity" they deserve. Many consumers who buy hybrid models for the first time often have a question: Will the engine of a hybrid model repeatedly starting cause quality problems?
Deep Blue has provided the appropriate response. Starting on January 1st, Deep Blue officially launched the "Three-electricity Lifelong Quality Assurance Policy," providing all first-time car owners with a lifetime quality assurance service for the three-electricity system, including range extenders. Non-first-time car owners also have a 10-year or 300,000-kilometer quality assurance policy. Old car owners can also enjoy the quality assurance policy."Lifetime quality assurance for the three-electric system is not uncommon within the industry, but the Deep Blue SL03 includes the extended-range models in this category, and for the first time in the industry, second-hand car users' rights are also included. The warranty range for the Deep Blue extended-range system covers almost all important components of the engine, which without a doubt accurately targets consumer pain points.
This also has a dual effect: the first batch of car owners can relax, and new car owners can see the confidence of the manufacturer in their product.
Accurate product definition and quality product itself
After discussing a series of brand building issues, whether the product itself can compete is equally important. Starting from product definition, the key words for the Deep Blue SL03 are "young," "sporty," and "rear-wheel drive."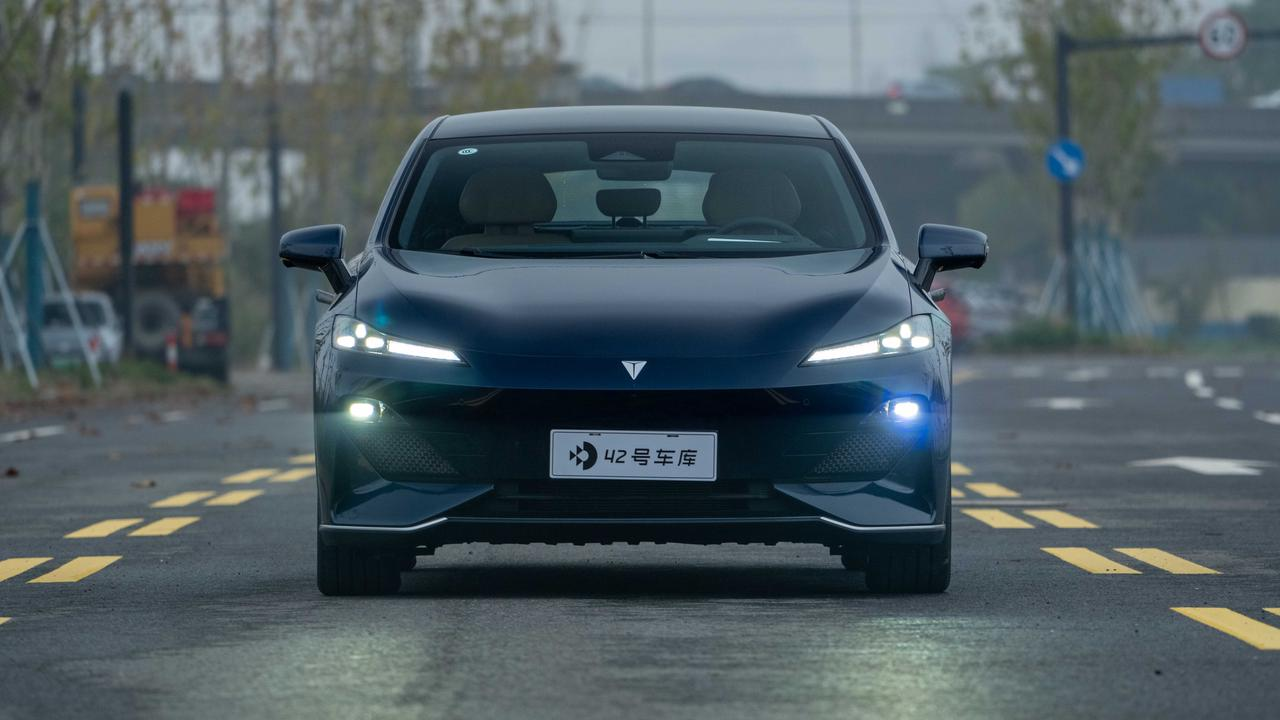 The design style of the SL03 is sporty and sharp, which looks very youthful. The liftback design of the trunk enhances the car's posture while also increasing the practicality of placing large items. The front of the SL03 is better designed than the rear, and the overall visual impression is pleasing, even attracting a crowd during car washes.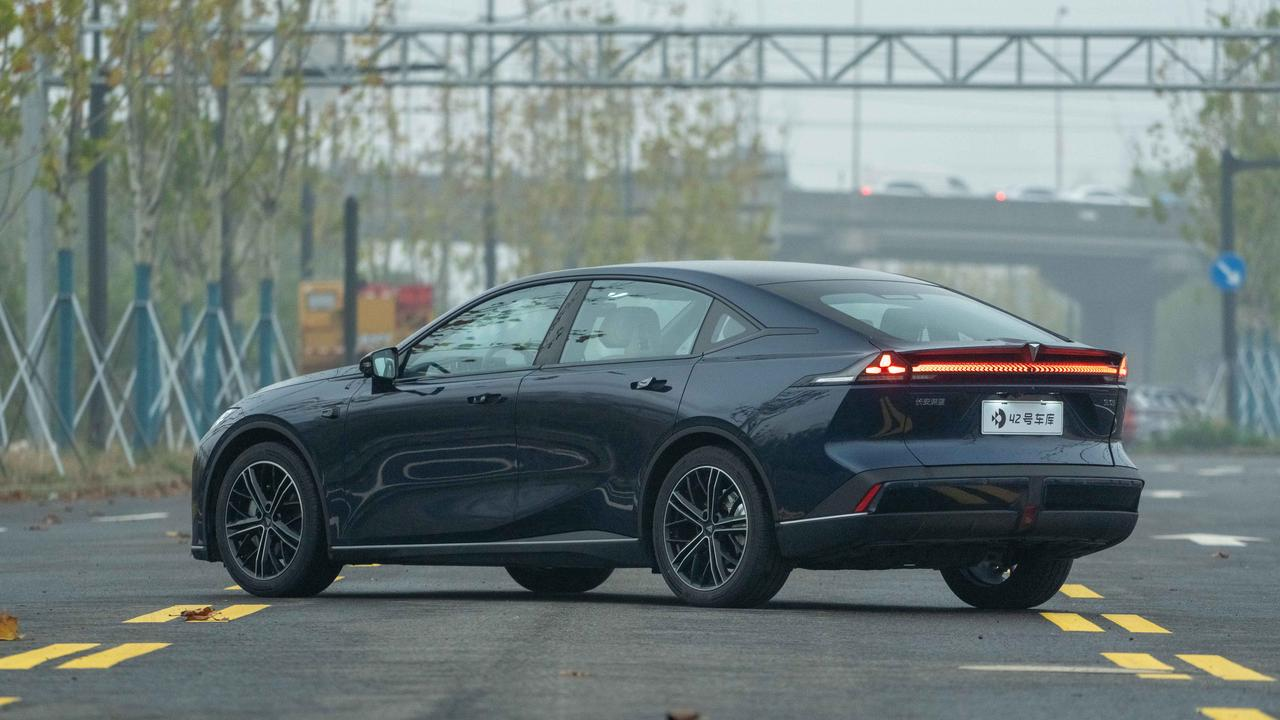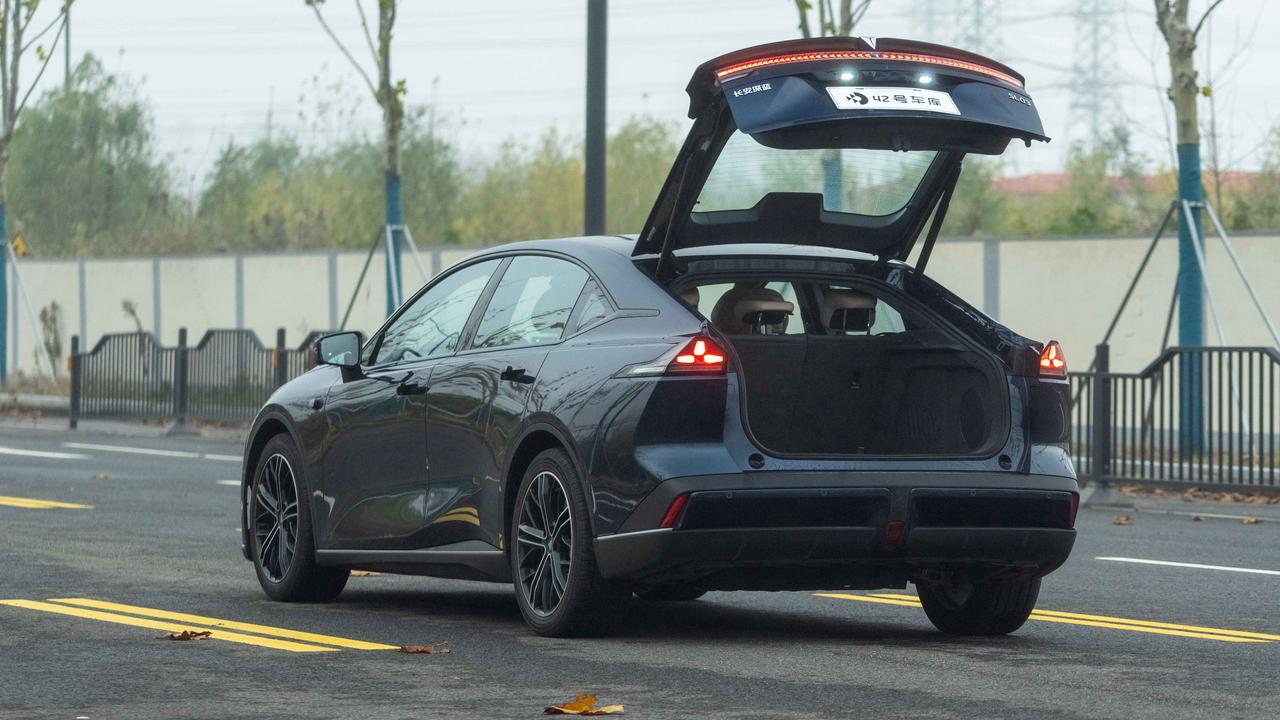 The clever thing about the Deep Blue SL03 is that its positioning and price range overlap with NETA S, XPeng P7, and LI ONE, but are priced between 171,900 and 221,900 yuan, with more affordable and more abundant specifications than its competitors from the 171,900 to 221,900 yuan price range.
In summary, there are three smart points to the Deep Blue SL03's product definition. First, the two pure electric versions are accurately positioned.
There are only two models for the Deep Blue SL03 pure electric version. A model costing 189,900 yuan is equipped with a 58.1 kWh battery pack and a 190 kW motor, with an acceleration of 5.9 seconds. A model costing 221,900 yuan is equipped with a 79.97 kWh battery pack and a 160 kW motor, with an acceleration of 6.9 seconds.According to actual experience, there are no flaws in the calibration and power output quality of the SL03 pedal, the 190 kW motor and the 5.9-second acceleration can be called smooth, and the motor noise suppression is also excellent; the steering is not very heavy style, but the vehicle's following performance is very good.
At a lower temperature of 11.5 degrees, after driving 34.4 km vigorously, the power consumption was 14.1 kWh/100 km, which is close to the level of Tesla Model 3.
The 515 pure electric version priced at 189,900 yuan can meet the requirements of car owners for sportiness, and the CLTC range of 515 km is enough for daily commuting. The lighter battery further releases the acceleration capability.
The 705 pure electric version priced at 219,900 yuan meets the requirements of consumers for longer range. The slightly smaller power motor amplifies the energy consumption advantage. The CLTC range of 705 km and energy consumption rate of 12.9 kWh/100 km is more than those of its competitors. The 6.9-second acceleration is also absolutely not slow.
Most importantly, all three models of the Deep Blue SL03 guarantee high configuration, and this brings us to the second point: comfort and intelligent configuration are almost standard throughout the series.
Regarding comfort configuration, leather seats, ultra-fiber leather multifunctional steering wheel, 10-way electric adjustment for the main driver, 4-way adjustment for the co-driver, front seat ventilation and heating are all standard.
Regarding intelligent configuration, the Sunflower screen (12 G memory/128 G storage) with 8155 chipset, DMS driver monitoring, basic assisted driving (ACC, LCC, LKA) are also standard.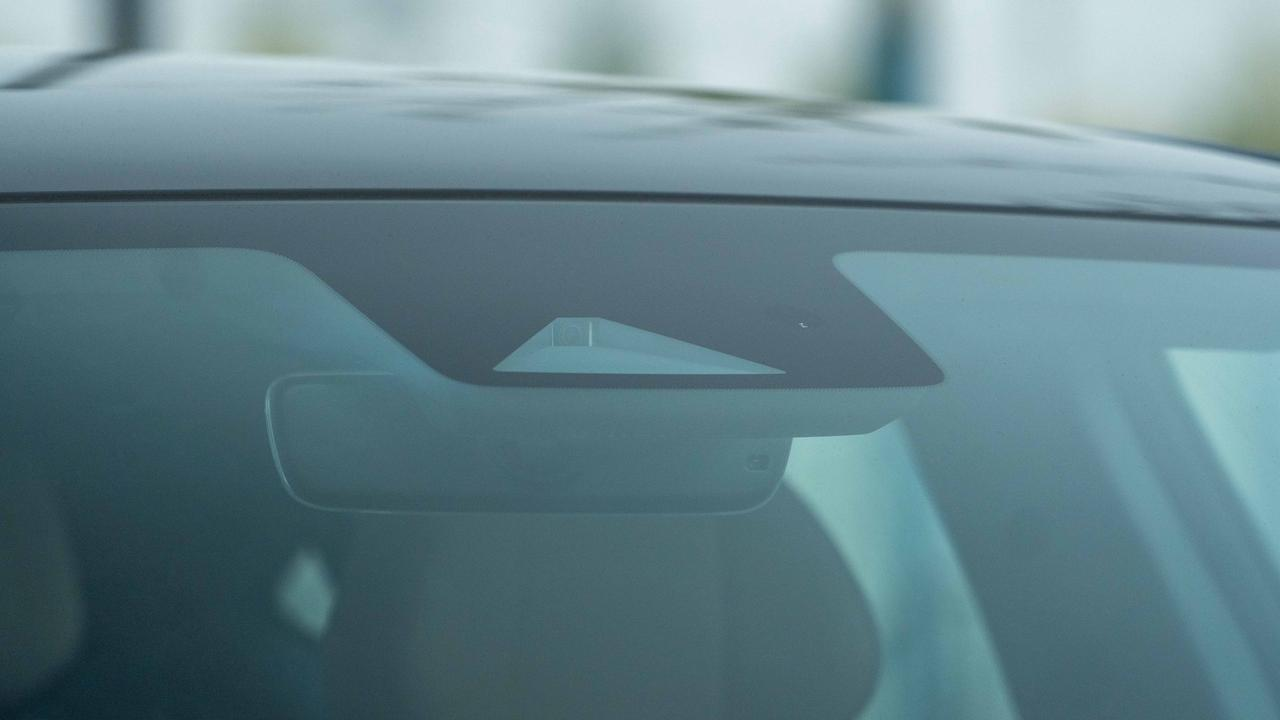 After actual use, the operation of the 8155 chip car stereo is very smooth, and the logic settings of various functional areas are also very reasonable. The UI of the car stereo interface is well-designed, not overly fancy and easy to read. The flip screen makes it more comfortable to watch bilibili than a screen facing the center, and the four-way surround-view driving recorder also adds points in this regard.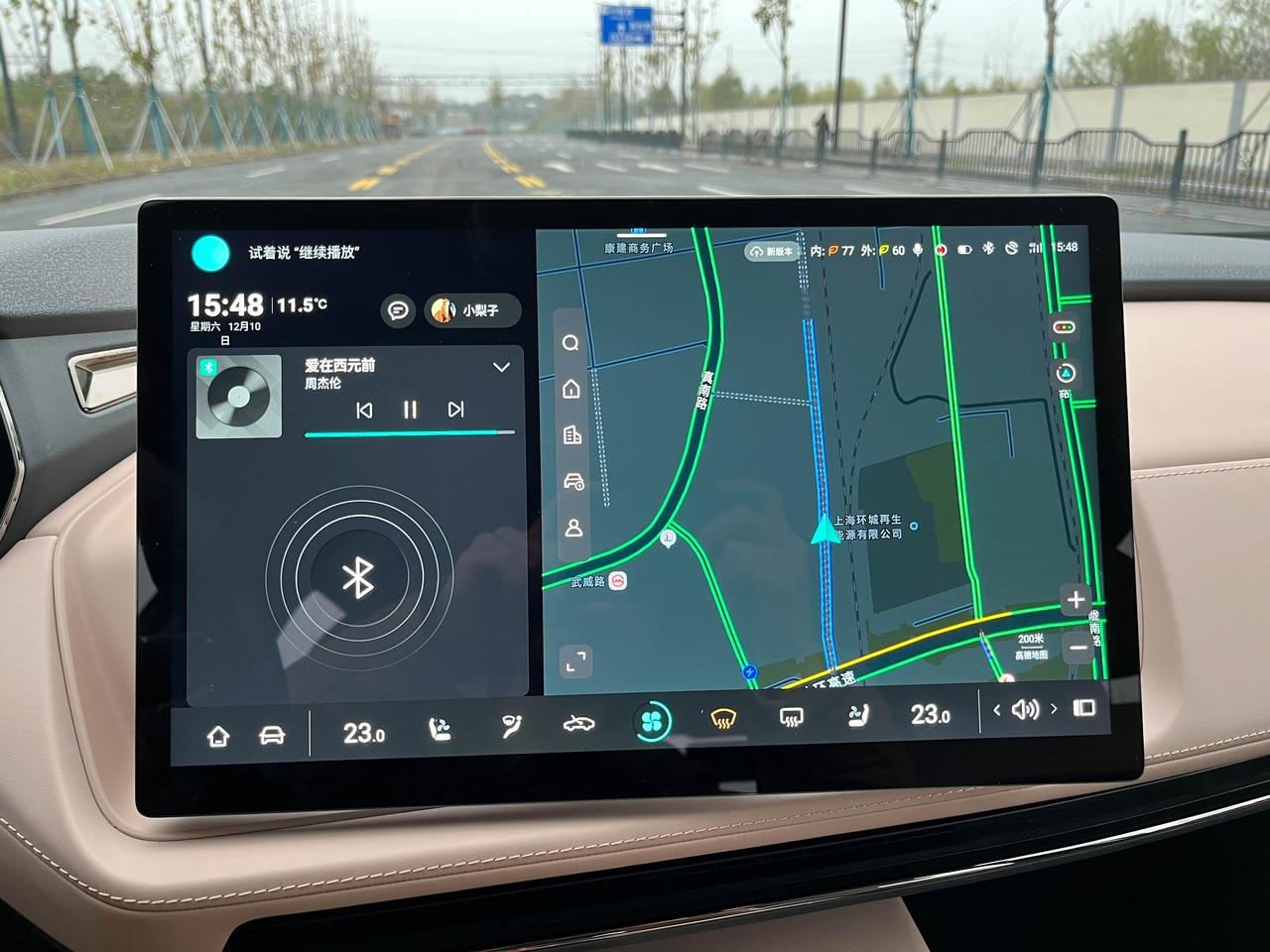 The voice assistant of Deep Blue SL03 can also complete most basic daily commands. For this price range car model, this cockpit system can even be said to have surprises.
In addition to the extended range models, optional configurations for the models are few and far between, except for the HUD + SONY stereo with headrest speakers, which costs 6,000 yuan, and the high-end advanced driving assistance subscription package (currently unavailable).
Thirdly, the extended range model costs 171,900 yuan and comes with a 28.39-degree large battery.
According to Deng Chenghao's market judgment, the extended range model of Deep Blue SL03 accounts for nearly 60% of the total sales volume of the model. From a product perspective, the 28.29 kWh battery pack of the Deep Blue SL03 extended range model can provide a range of CLTC 200 km, which is higher than the direct competitor DM-i at the same price point. For users in this category, it reduces their daily charging frequency and directly enhances the user experience.
The Deep Blue SL03 extended range model uses a 1.5-liter naturally aspirated four-cylinder engine, which can be filled with 92 gasoline, and its CLTC fuel consumption is 4.5L/100km. Assuming an annual driving distance of 20,000 km, with an electric-to-oil ratio of 8:2, the Deep Blue SL03 extended range model can save more than 10,000 yuan compared to a household fuel-consuming car with a fuel consumption of 8L per year.
And the above economy has not been sacrificed for power. The Deep Blue SL03 extended range version motor has a maximum power of 160 kW and a maximum torque of 320 N·m, which can bring 7.5 seconds of zero to hundred acceleration. In addition, the extended range model has innate structural advantages, which can bring better comfort.
Without components such as gearboxes, the extended range model can decouple the engine from the body, and can better control vibration and noise through soft linings. Deep Blue SL03 also did a lot of optimization related to NVH during the development phase.
From my actual experience driving the SL03 515 pure electric version, the performance of this car in all dimensions is impeccable. If you have to nitpick, there are two aspects that can be further improved: one is that the suspension is relatively soft compared to the chassis limit, which is comfortable enough before 80 km/h, but there will be some shaking of the suspension above 80 km/h; the second is that the combination of kinetic energy recovery and throttle is not so easy to adapt to.
However, the flaws do not hide the advantages of Changan's contribution to Deep Blue. It is naturally a good development to produce such a highly completed and mature product as the first product of a new brand with good market feedback.
According to Deng Chenghao's estimate, the sales of the extended range version of Deep Blue's sister model, the Deep Blue SUV-S7, may further increase to 70%.
With the preparatory work of the Deep Blue SL03, such estimates are reasonable. The extended range version of SL03 has opened up the blue ocean market below 200,000 yuan. In the next 2 years, it is expected that many followers will join the extended range camp, and Deep Blue has taken the lead.
Conclusion
The appearance of Deep Blue has to some extent broken the "BYD curse" at the 200,000 level. People never imagined what product could take away BYD's cake until the SL03 appeared.
In terms of branding, Deep Blue is backed by Changan's huge research and development system; in terms of channels, Deep Blue abandoned the traditional dealer system and established transparent and direct car purchase points; in terms of after-sales policies, the lifetime quality guarantee service of the entire three-electric system, including the extended range system, demonstrates a sincere attitude; in terms of the product itself, the SL03 has sufficient product power and cost-effectiveness.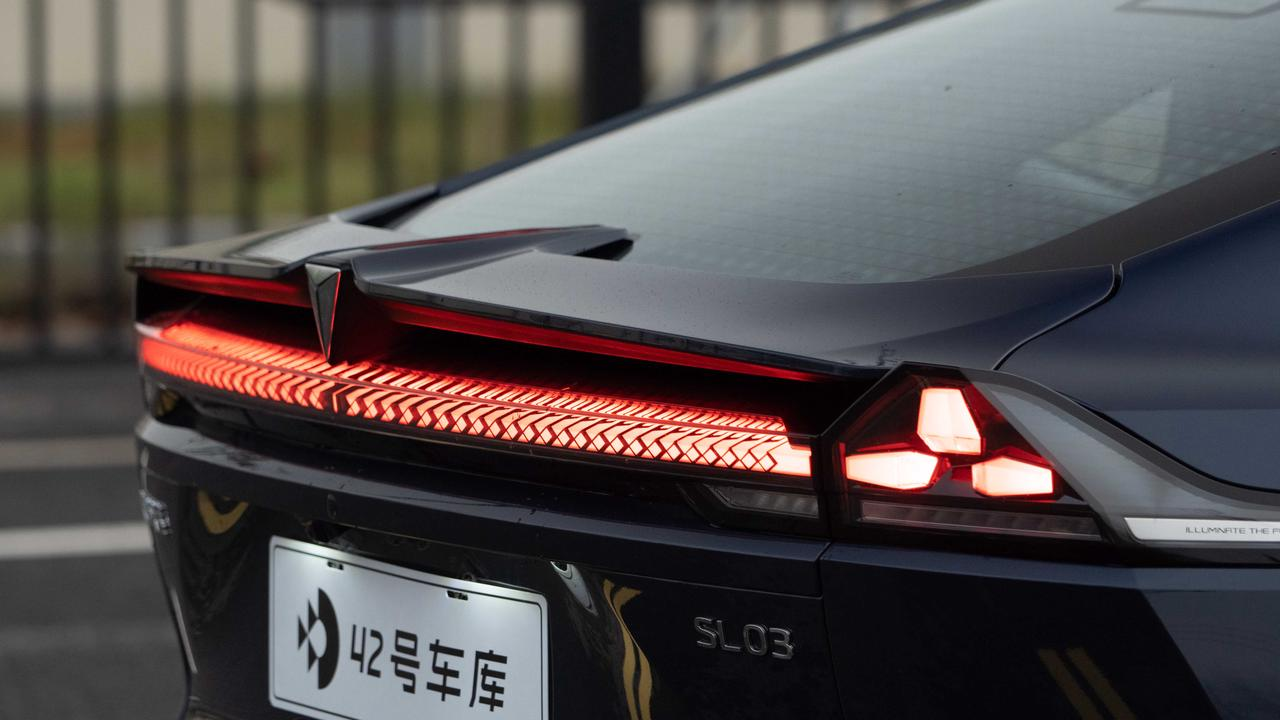 As long as you keep observing Deep Blue's growth path, you will find that every step of this brand is stable and steady. It only entered the competition in the second half of 2022 and achieved delivery of over 10,000 vehicles in the same year. With the sedan/SUV dual layout of SL03 and S7 next year, it is not difficult for Deep Blue to maintain a monthly sales volume of over 20,000 vehicles next year.
This also proves one thing: it's okay to enter the game later, and the real shortcut is to avoid flipping over in the process.
This article is a translation by ChatGPT of a Chinese report from 42HOW. If you have any questions about it, please email bd@42how.com.