Author | Yun Ge
In 2022, at the World Cup final, Messi finally lifted the trophy of the World Cup with great force. In his final performance at the World Cup, the 35-year-old Messi fulfilled his biggest regret in his career.
On the other hand, Ronaldo, who has always been compared with Messi, did not have a satisfactory farewell. In the World Cup knockout stage, Portugal lost to Morocco and failed to enter the top four. Known for his toughness, Ronaldo also shed tears on the court, leaving this as his last moment in the World Cup.
Some celebrate, some exit.
The burgeoning new energy automobile industry is undoubtedly another fiercely competitive arena, attracting traditional automobile manufacturers, new electric vehicle companies, and internet giants to compete and invest.
In 2022, the new energy automobile industry in China demonstrated strong development resilience. From January to November, the production and sales of new energy vehicles in China reached 6.253 million and 6.067 million units respectively, both doubling from the previous year, with a market share of 25\%. It is expected that the industry will achieve a production of 6.8 million units for the whole year.
Looking forward to 2023, what will be the trend of the new energy automobile market? From the data, about 100 new energy vehicles will be launched in 2023, with an estimated 40\% increase in sales. The industry is expected to see a rise in sales in multiple areas, with an expected production of 9 million units in China. However, as competition among companies intensifies, the industry has entered a reshuffling phase.
Undoubtedly, in 2023, the new energy automobile industry will also enter the finals, becoming increasingly competitive. Against the backdrop of subsidy cuts, difficult financing, chip and battery material supply shortages, and rising prices, only the strongest can survive. Who will have the last laugh? Who will be the hero, and who will exit the stage?
Rise of Traditional Automakers
In the domestic new energy automobile field, BYD, which stands at the forefront of the times, is accelerating to lead the entire new energy automobile market.
On November 16, 2022, BYD produced its 3 millionth new energy vehicle, making it the first Chinese automobile brand to achieve cumulative production of 3 million new energy vehicles worldwide. It took BYD 13 years to produce the first new energy vehicle, 1 year to produce the first million, 6 months to produce the last million from 2 million to 3 million.In March 2022, BYD officially stopped production of gasoline vehicles, becoming the world's first automaker to do so, and fully focusing on the development of new energy vehicles. In recent years, BYD has adhered to the strategy of "DM hybrid and EV pure electric, two-legged, and equally brisk", and has successively launched advanced technologies such as blade batteries, DM-i super hybrid, DM-p king hybrid, e-platform 3.0, and CTB battery-body integration, continuously leading the development of the new energy vehicle industry.
In 2022, BYD's cumulative sales of new energy vehicles reached 1.8635 million units, a year-on-year growth of 208.64%. In addition, BYD's overseas expansion is also accelerating. From January to November 2022, BYD's cumulative exports of new energy vehicles exceeded 44,500 units. As it approaches 3 million units, BYD announced that it will further exert its efforts on the global market and promote the internationalization of its passenger vehicle industry.
In 2022, besides BYD, GAC Aion's strong rise has also attracted attention from the outside world. GAC Aion's cumulative sales reached 271,000 units, occupying the throne of intelligent pure electric vehicle sales in the 150,000-200,000 yuan price range. Compared with new forces, GAC Aion sold 119,000 units more than NIO and XPeng's annual sales combined. In October, GAC Aion completed the largest single private placement financing for new energy vehicles in the domestic industry in recent years, with an A-round financing scale of 18.294 billion yuan, corresponding to an overall valuation of approximately 103.239 billion yuan.
In March 2022, GAC Aion's mixed ownership reform was implemented, which not only brought a considerable amount of funding to GAC Aion, but also increased the flexibility of its system and improved its industrial layout. In September, the company released a new logo "AI ShenJian" and a new high-end car series "Hyper Haobo", marking its re-entry into the high-end market. In October, the company announced the completion and production of its second intelligent manufacturing center with an annual production capacity of 200,000 units, as well as the development of self-research and production of batteries and electric drives. In November, GAC Aion unveiled the all-new AEP 3.0 pure electric exclusive platform and announced the start of mass production for its all-new high-end electronic and electrical architecture, Starlink.
All signs indicate that GAC Aion has clear strategic goals and enters the new energy vehicle market by focusing on the largest sub-segment market of A-class vehicles. With precise positioning, rich products, and a huge breakthrough in market share, its product strength shows a steady upward trend.## High-end and luxurious, Jidu Auto has achieved a monthly delivery volume of over ten thousand units for its first model within just one year. By 2022, Jidu Auto achieved a total delivery volume of 71,941 units, with an average order value exceeding RMB 336,000. In October, Jidu Auto became the first domestic brand to deliver over ten thousand electric vehicles in a single month.
At the Jidu Evolution Day on July 11, Jidu Auto announced a free upgrade to its 8155 intelligent cockpit for new and existing customers, breaking the ceiling on industry upgrade fees. The average price for Jidu 001 was RMB 336,000, which opened the door to the brand's upward trajectory. The top-of-the-line Jidu 009 was priced at nearly RMB 600,000, breaking the ceiling on the price of Chinese MPVs. With the strong technical support of Geely and the support of smart factories, Jidu Auto has established a solid foundation for its excellent and leading product power on this new racetrack.
Cui Dongshu, Secretary General of the China Passenger Car Association, said that "the success of traditional automakers in catching up with new automakers is due to successful brand and product strategies."
"Wei, Xiaolong, Li" Remodeling Core Competitiveness
Previously, NIO, Xpeng, and Li Auto, as the "big three" of new energy passenger vehicles, had long occupied the top spots in the sales rankings.
Among them, NIO achieved a record-breaking annual sales volume of over ten thousand units in 2018. Xpeng won the annual sales championship of the new energy passenger vehicle market in 2021. Li Auto won consumers' favor with its range-extending product.
However, good times do not last. Starting with SAIC-GM Wuling's Hongguang MINIEV, traditional automakers such as BYD, Changan, GAC, and Geely have successively entered the market, and even Tesla, which once dominated the charts, has been defeated.
Some say that "Wei, Xiaolong, Li" are trapped in 2022.
2022 is a big year for "Wei, Xiaolong, Li" in terms of product launches. Nio has released the ET5, ES7, ET7, and Li Auto's L9, and Xpeng's G9 have been launched successively. In theory, with a richer product lineup, sales should "rise to a new level". However, the three companies' sales performance is not outstanding, and in some months, it is even lower than the same period in 2021.
In 2022, Nio was reported to have stopped production multiple times; Li Auto has been criticized for delayed supply of spare parts; and Xpeng plummeted in sales after a strong first half of the year. More importantly, the three companies have not yet achieved profitability and face supply chain issues.
Industry experts say that "product problems" are an issue that new automakers cannot avoid. In terms of products, many new automakers have a limited product range and too narrow market coverage. "Wei, Xiaolong, Li" are all crowded in the SUV market for large and medium-sized cars, and the homogeneity competition is serious. Therefore, how to develop models that meet multiple segmentation market demands and differentiate competitiveness is what "Wei, Xiaolong, Li" need to consider.
Regarding this issue, "We Xiaoli" also started planning in 2022.
At the third quarter financial report meeting in 2022, He XPeng stated that XPeng Motors will launch a new mid-size SUV with a price range of 200,000 to 300,000 yuan in mid-2023. He also mentioned that the sales volume is expected to exceed the company's current models.
As for NIO, Li Xiang disclosed that future products will cover the market range of 200,000 to 300,000 yuan, and a popular product will be launched for every 100,000 yuan range. In addition to the new existing series, the first pure electric vehicle is planned to be launched in 2023.
The low-end brand electric vehicle products of NIO have entered the key development stage, and are planned to be launched in 2024. In 2023, at least 8 models will be sold simultaneously, in addition to the existing brands, the second and third brands will also be created to enter the mid-end and overseas markets.
In the current context of the continuous expansion of new energy market penetration rate, We Xiaoli chooses to expand its products to achieve market increment. The next strategic focus is to establish a signature product and reshape core competitiveness in the new round of technological revolution.
Emerging second-tier players
In 2022, NETA, Zero Run, and other second-tier new energy companies have developed rapidly and climbed into the first-tier sales in terminal markets.
Throughout the year, NETA's cumulative sales reached 152,073 vehicles, achieving a sales target of 150,000 vehicles per year; Zero Run's cumulative sales reached 111,168 vehicles, a year-on-year growth of more than 154\%.
NETA and Zero Run cut into the low-end, took the path of being affordable, and gradually became the leaders in the second-tier of new energy producers.
In the eyes of many, NETA is undoubtedly the "dark horse" of this year's new energy vehicle sales. The main sales models of NETA cars, U and V, are priced between 80,000 to 120,000 yuan. Among them, the NETA V is positioned as an SUV of around 80,000 yuan, striking the A00-level micro-car market. The sales channels use direct sales and city partners model. Its more than 400 stores across the country cover more than 200 cities, with a coverage rate of over 60\% in prefecture-level cities.
In 2022, Zero Run completed its IPO in Hong Kong and has entered a "small but fast" era in the capital market. On November 28, the daily report of listed company stock prices of automotive manufacturing companies was published, and Zero Run Automobile ranked in the top three in terms of percentage increase. As for the product market performance, in July, the Zero Run C11 ranked second in the delivery volume of the B-class pure electric SUV category, and the T03, which mainly targets the sinking market, won the sales volume list of pure electric cars priced below 100,000 yuan.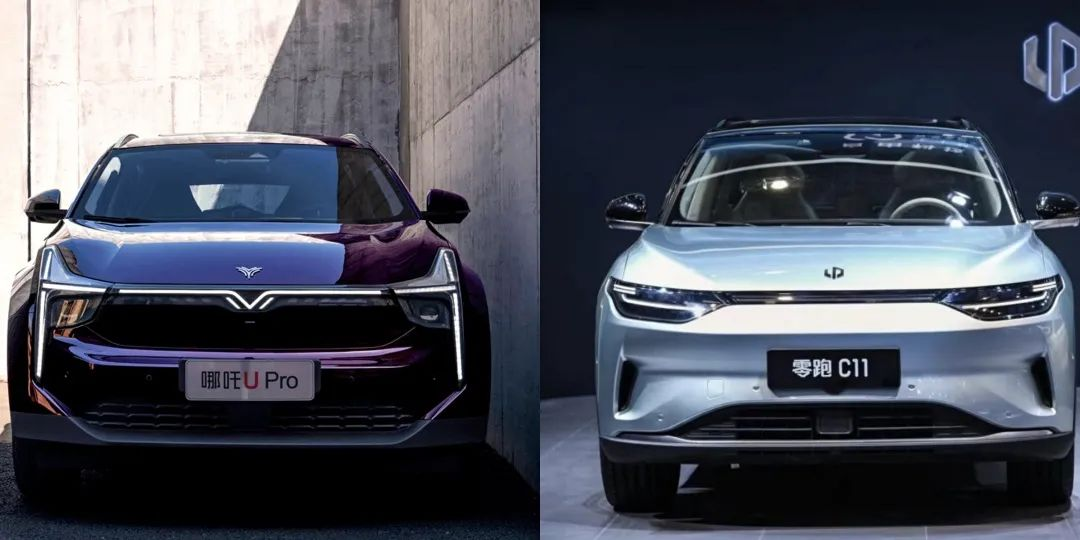 The popularity of NETA V and Leapmotor T03 proves that the two companies made the right choice by tapping into the new energy market with pure electric vehicles. Although both are positioned as low-end products priced between 50,000 to 100,000 yuan, their investment in electrification and intelligence has enabled them to climb up the ranks.
This also proves that with the improvement of public awareness, the competitive logic of the new energy vehicle market has undergone profound changes. In comparison with high-end intelligent services, car companies are now focusing more on practicality and cost-effectiveness, reflecting the fact that the market has expanded from the previous high-end elite group to a wider social audience.
NETA and Leapmotor, which focus more on cost-effectiveness and practicality, have achieved rapid sales growth. If low-end is the entry point to the market, then moving up to high-end is the key to the survival of car companies. While NETA's sales continue to rise, it is also attempting to break into the high-end market with the launch of NETA S, a car priced even up to 300,000 yuan. It has also launched the HoZhi technology platform for core technologies such as supercomputing, electric drive system, and range extender.
In 2022, both NETA and Leapmotor are undoubtedly successful, but they need to remain vigilant in 2023 in response to the possible sudden changes in the industry. NETA's goal is still to "stay alive." Zhang Yong said, "By 2025, what NETA wants to do is to stay alive. We need to achieve sales of 500,000 vehicles to survive."
The "Second Round" of Elimination Begins
The market is unpredictable, where some thrive, while others struggle. As the year-end approaches, new entrants in the auto industry have entered the second round of elimination.
As one of the "four new energy vehicle dragons" that once stood alongside NIO, XPeng, and Ideal, WM Motor is now lagging behind. After experiencing a series of events such as spontaneous combustion and "lock electric," WM Motor has gradually fallen behind other car manufacturers in the race. WM Motor's IPO prospectus shows that from 2019 to 2021, the company suffered a cumulative loss of 13.632 billion yuan, with a gross profit margin of around -40%. According to sales data, WM Motor's sales in October this year were 1,117 units, and cumulative sales in the first ten months were about 30,000 units, far below NETA and Leapmotor. Facing financial pressure, WM Motor has already cut salaries and engaged in layoffs.
Evergrande Auto is even more financially challenged. Public data show that as of the end of June 2021, its total liabilities amounted to 1.97 trillion yuan. Evergrande has spent over 50 billion yuan on new energy vehicles. The news in November is that the company had to cut salaries and close factories. Currently, the first 100 units of Hengchi 5 have been delivered, but car owners are not satisfied, and Evergrande Auto still has a long way to go.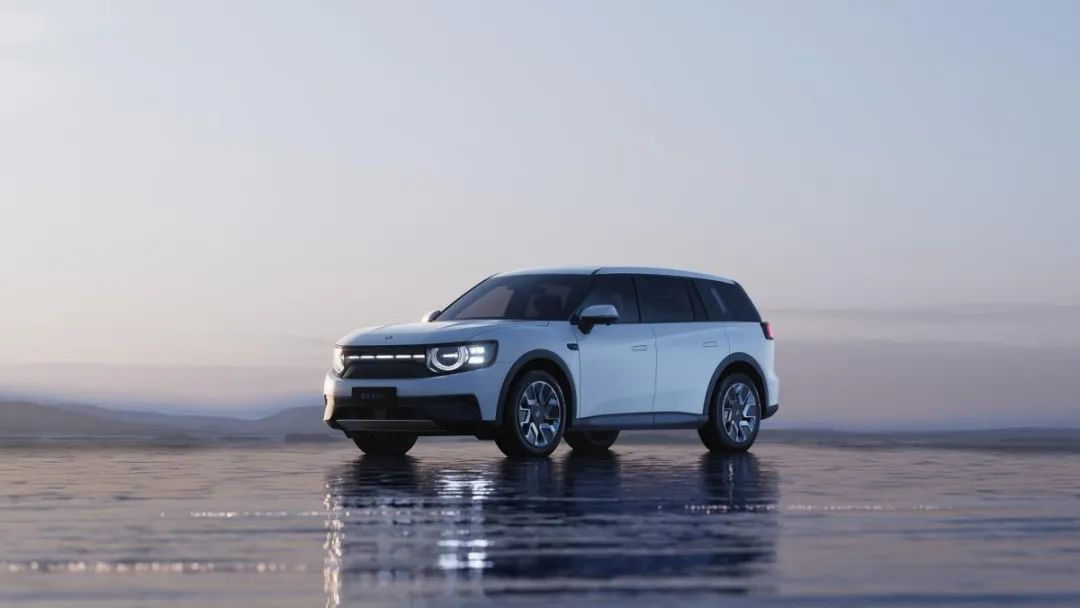 The automaker of the year, ZYJ, announced refund to 24376 customers who had paid the deposit but instead received car models and Starbucks consumption cards as compensation. However, before the journey of Li Yi's car began, it was already on the edge.
Bingli, who claimed to be directly targeting Porsche, began to lay off employees and cut approximately 600 staff by the end of December. It was only on October 30th that Bingli had just completed the brand release.
In fact, competition and elimination have been happening all the time. Brands like Sailing, Borgward, and Byton have all come and gone. After the first round of elimination, the rapid development of the new energy vehicle market gave a breathing opportunity to the new car manufacturers. Especially in the first half of this year, leading new energy enterprises were on the rise, and second-tier new energy car manufacturers were also particularly active. However, with the rapid rise of traditional car manufacturers' new energy brands, represented by EA, the new car manufacturers have started a new round of elimination. New manufacturers with obvious defects and insufficient strength are bound to find it difficult to survive.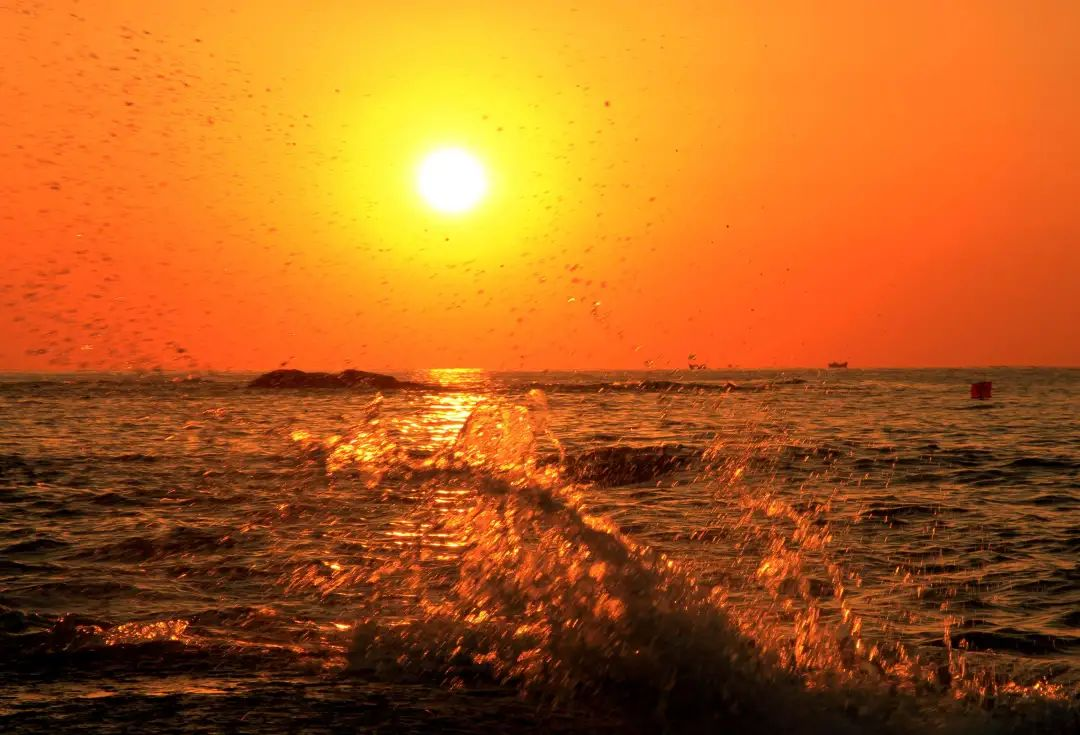 Only the strong can survive the fierce competition in the market. In 2023, the national subsidy for new energy vehicles will be completely discontinued, which will be a major challenge for all new energy vehicle companies. In the future of the automotive industry, we do not want any independent brands to lag behind, but competition is competition, and there are always winners and losers. In 2023, who will become a hero, and who will disappear?
This article is a translation by ChatGPT of a Chinese report from 42HOW. If you have any questions about it, please email bd@42how.com.