Tesla: more than 1.3 million vehicles produced and delivered in 2022
Author: French Fries Fish
"This will be a year for media personnel to roam freely and manipulate at will," said Chang Laoshi in the first hour of 2023. The feedback from the industry has been faster than we thought.
On the first morning of 2023, automotive media were awakened by the full-year sales reports from various new forces, where we saw the clashes of old and new players, rising stars, and unexpected comebacks.
On the first working day of 2023, what awakened all automotive media was the unique update from the global new force – Tesla – which released its production and delivery data for 2022 Q4 and the entire year.
Give it another minute, they could deliver two or three more cars
Without further ado, let's take a look at the data.
In 2022 Q4, Tesla produced 439,701 vehicles globally, including 20,613 S and X models, and 419,088 3 and Y models. Moreover, Tesla delivered a total of 405,278 vehicles in Q4, among which 17,147 were S and X, and 388,131 were 3 and Y.

Looking back on the full year of 2022, Tesla produced a total of 1,369,611 vehicles, with 71,777 S and X models, and 1,298,434 3 and Y models. They delivered a total of 1,313,851 vehicles during the year, with 66,705 S and X models, and 1,247,146 3 and Y models.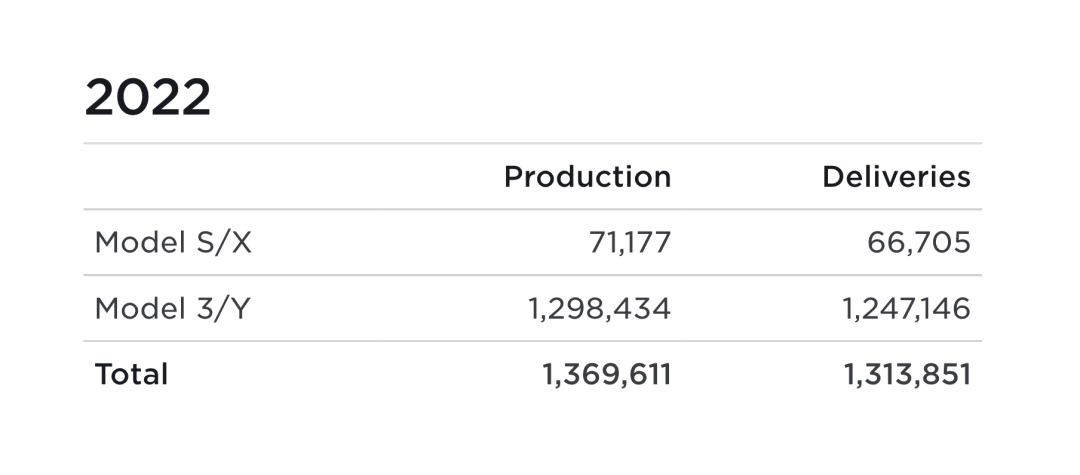 To put it more vividly, Tesla delivered an average of 2.5 cars per minute within a year. In Q4 alone, Tesla delivered an average of 3.1 cars per minute.And one minute is almost the time it takes from you clicking on this article to seeing this line. Why do people say that Tesla is the only force in the global new energy vehicle market? Comparison is often the simplest way.
People say China is undoubtedly the protagonist of the electric vehicle era, and NIO, XPeng, and Li Auto, as the three giants of the new forces on their home ground, have also presented their annual report card. Interestingly, they have a common theme, the dividing line.
NIO delivered a total of 122,486 vehicles this year, and the epidemic in the first half of the year was its dividing line. Before June, affected by the epidemic, NIO roughly maintained a rhythm of up and down, but it never exceeded 10,000 deliveries until June. Since then, regardless of ups and downs, NIO has consistently stood firm at the threshold of delivering 10,000 vehicles per month.
XPeng delivered a total of 120,757 vehicles in 2022, and products were its dividing line. As the sales champion of the new forces in the previous year, it encountered some setbacks in 2022. In the first half of the year, XPeng benefited from its supply chain guarantee capability, but in the second half of the year, it suffered from overall planning difficulties.
Li Auto is the winner among the three this year, with a total of 133,246 deliveries, and its dividing line is also products. Li Auto not only ended its single model strategy this year, but also started the "explosion model" mode. Especially after the launch of the L9, Li Auto's momentum has been on the rise.
However, even when adding the sales of Li Auto, NIO and XPeng, it is only a fraction of Tesla's sales. When looking at delivery numbers alone, Chinese new EV automakers still have a long way to go, but new energy vehicles in China are not to be underestimated.
2022 marks the first year that BYD stops producing pure gasoline-powered cars, as well as the year it takes a big leap forward. In this year, BYD achieved sales of 1.8685 million vehicles, an increase of 152.5% YoY, surpassing Tesla in both absolute sales and YoY growth.
Is This the Summit?
For Tesla, the YoY growth rate is probably more concerning than absolute delivery numbers.
Although Tesla's global deliveries surpassed one million for the first time this year, and YoY growth reached over 40%, on the one hand, it is embarrassed to see its growth rate is much lower than BYD's 150% in China. On the other hand, Tesla failed to achieve its internal goal of 1.5 million annual sales and Wall Street's expectations.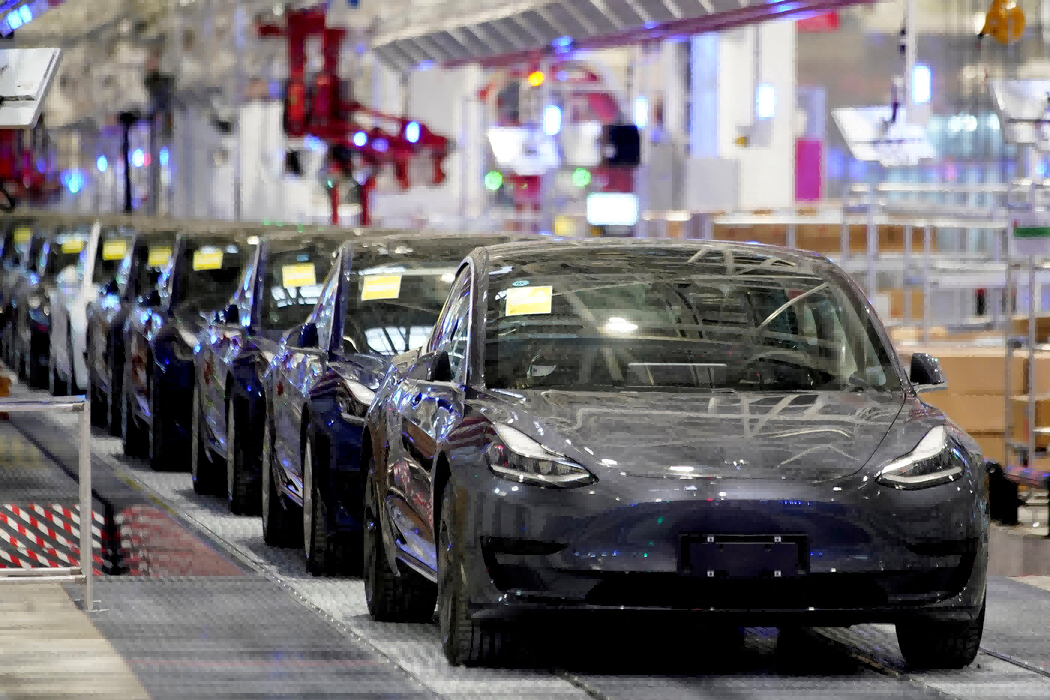 According to previous estimates, Tesla was expected to achieve deliveries of 429,000 vehicles in Q4 2022, but currently there is a gap of 20,000 vehicles. Although the gap is small, disappointment is disappointment regardless of size, and the consequences of disappointment are yet to be seen with the opening of the US stock market tonight.
Continuing to delve into Tesla's production and delivery data, deliveries falling behind production is still a major issue for this pure electric giant, and the trend is even worsening.
In Q3, there was already a gap of about 22,000 vehicles between Tesla's production and delivery numbers. Three months later, this number further widened to 34,000. It's worth noting that Tesla has always boasted of "low inventory rates and high turnover rates".
For traditional car companies, the current inventory level may not exceed the warning line, but it is definitely a problem worth considering for Tesla.
In fact, Tesla not only considered it, but also took action, a very resolute price reduction action.
Taking the Chinese market as an example, at the end of October, Tesla lowered the price of Model 3 and Model Y by 14,000 to 37,000 yuan. Half a month later, Tesla further reduced the price by offering insurance subsidies, with a total reduction of 8,000 yuan. And on New Year's Day, after the end of national subsidies, we saw the sales of Tesla's front-line sales team release further price reduction information in fan groups.
Price reductions are not exclusive to Chinese people. Previously, Tesla announced in the United States that it would provide a discount of US$3,750, or about RMB 26,000, for consumers who received the car in December. Please note, this is Tesla's first price reduction in the United States.
So, is Tesla's sluggish sales due to problems in the electric vehicle market or problems with Tesla itself?
At least from the performance of the Chinese market, the steady increase in the total volume of the passenger car market and the penetration rate of electric vehicles guarantee the basic capacity of the electric vehicle market. Faced with the siege of domestic competitors in China, Tesla has neither updated new models nor has the advantages of intelligent cabins. While the FSD (Full Self-Driving Capability) is not expected to enter China anytime soon, electric drive efficiency is still the banner of Tesla. However, a car is a systematic experience, and with the interior, cabin, and intelligent driving experience all falling behind, can electric drive technology alone hold up the market? Sales volume is actually the best answer.
Looking back at the annual data, the inventory-sales gap seems to have accumulated in Q3 and Q4, reaching about 56,000 vehicles. In other words, even with price reduction measures, Tesla was unable to contain the upward trend of inventory, and even failed to digest the remaining inventory from Q3 in the last three months.The decline, though small, has already manifested. As the subtitle suggests, is this the peak of Tesla?
The Capable Prevail
Recently, another major news related to Tesla's production and sales is Zhu Xiaotong's job change.
Previously, Zhu Xiaotong was the President of Greater China at Tesla, and it was under his leadership that Tesla Shanghai Gigafactory achieved success. According to the latest news from Reuters, Zhu Xiaotong has been promoted and is now responsible for Tesla's global production, sales, and delivery.
Thus, all of Tesla's U.S. factories, as well as its sales operations in North America and Europe, are now under Zhu Xiaotong's management. Jason Shawhan, the leader of Giga Texas, Hrushikesh Sagar, the leader of Fremont factory, Joe Ward, the Vice President in charge of Europe, the Middle East, and Africa, and Troy Jones, the Vice President in charge of North American sales and services, will all report to him.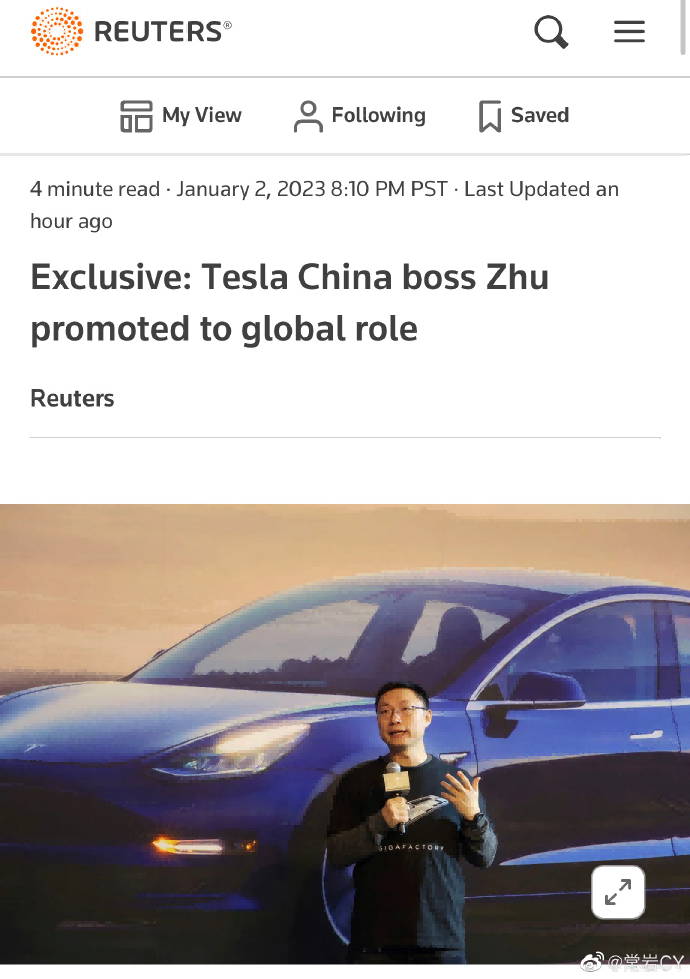 We can see two aspects of Tesla from this personnel change.
First, Tesla still values efficiency. The golden signboard of the Shanghai factory is also efficiency. As the global production capacity of Tesla, the Shanghai Gigafactory has produced 650,000 new cars in the first 11 months of 2022, making it the real global production capacity of Tesla. No pain, no gain. As the two newest factories opened by Tesla this year, Giga Berlin in Europe and Giga Texas in North America, are stuck in the mud of production capacity and unable to extricate themselves.
Zhu Xiaotong's promotion clearly shows that Tesla hopes Shanghai's experience can be replicated globally, especially in the two new factories with great hardware potential.
Secondly, Zhu Xiaotong's responsibility for global production, sales and delivery will inevitably contribute to further efficiency improvement. Previously, Tesla had stated that it would continue to transition to "more balanced batch production targeting different regional market demands". In other words, currently, because of the uneven production capacity between Tesla's factories around the world, a large number of finished cars' delivery time was consumed in transportation.
However, when the efficiency model Zhu Xiaotong starts to grasp the entire link of "production, sales, and delivery", Tesla may be able to gain systematic efficiency improvement.
To give an analogy, to solve the problem of production capacity and sales volume, "throttling" to improve internal efficiency is necessary, but "open source" to open up more sales channels is even more important.
But ultimately, when the market has been educated by better system experiences, it's time for Tesla to come up with some new products or new technologies to stimulate the market.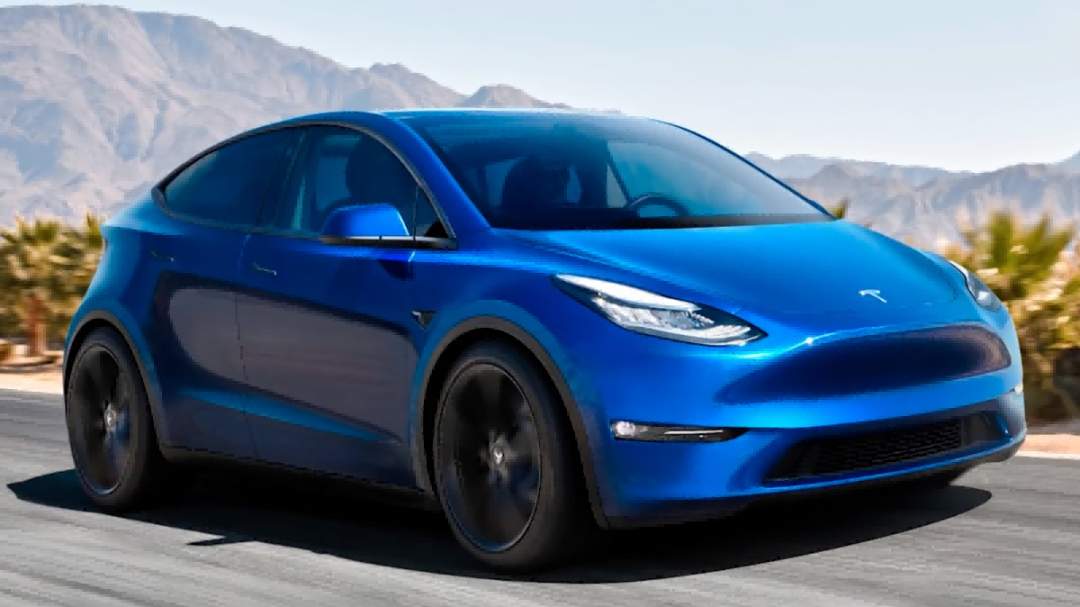 For example, the long-rumored and more affordable Model 2.
Unfortunately, it seems that we still have to wait another year.
-END-
This article is a translation by ChatGPT of a Chinese report from 42HOW. If you have any questions about it, please email bd@42how.com.