Tribute to the Ideal
By Nie Yiyao
"It is time to pay tribute to the ideal…"
"We pay tribute to the innovative attitude towards the ideal, and more importantly, break through the inherent thinking of products, allowing LS7 to become the most user-friendly 'soulmate'…"
For several days, Liu Tao, co-CEO of IM Auto, mentioned the ideal on Weibo, warming up IM's second model LS7, which was about to be launched.
"LS7 is coming soon, and it will be an unprecedented product…"
This is very much like Liu Tao.
Since he graduated from Geelyn University's "Huangpu Military Academy" in 1997, where he studied vehicle engineering, Liu Tao has been working in the automobile industry for 25 years, with a set of knowledge and experience in understanding the car industry, learned from the perspective of education and grassroots work. And he has a bold ambition to make China's automobile industry a "learner", a "surpasser" and a "leader". This is the dream and pursuit of all Chinese auto people.
In the midst of embracing the trend of new energy vehicle transformation and seizing the rare "overtaking" opportunity in a century, Liu Tao pays attention to learning and absorbing the bold innovation and Internet thinking of head emerging players such as Li Xiang from China's new EV startup Li Auto. This is beneficial for product promotion.
At the same time, he insists on dialectically viewing the development of things, "Before the full application of automatic driving, the car still cannot do without human driving. As long as humans drive, the basic elements of cars such as power and control should not be ignored. This is respect for the driver and respect for safety," said Liu Tao.
Tesla and Li Xiang, as the first emerging forces to rise up, have emphasized configurations such as large screens, small refrigerators, and large spaces, which seem to have surpassed driving and safety. However, weakening driving and safety and over-emphasizing other configurations are tantamount to abandoning the essence and deviating from the underlying logic of cars. Essentially, driving and safety will always be the most important basic logic of cars.
This is what we can see not only on Weibo, but also in many other occasions that IM is doing. We admire the excellence of Li Xiang's deep user mining and the creation of categories, but we also insist on IM's vision to bring new energy vehicles back to the underlying logic of "driving" and "safety", and persist in creating a high-end intelligent electric vehicle ceiling of "intelligence + performance" for users.
It is clear that IM has chosen a different path.
In Liu Tao's words: "We have chosen a correct but somewhat difficult path, and we have chosen a true understanding and pursuit of intelligent electric vehicles. To choose this path, we need to spend more time communicating with users and markets, but we believe it will change soon."## In a night, things have changed.
In the second half of 2017, Liu Tao was promoted from the Director of Product Planning at SAIC passenger car to the Deputy General Manager of Quality and Economic Operation Department at SAIC Group Headquarters. Switching from the frontline of the industry to a higher-level perspective, he witnessed and welcomed the upcoming wave of electrification.
However, no one was expecting how quickly and widely it would spread. In 2017, electric vehicles were still a very niche market in China with a market share of less than 1%.
But a signal was being sent: the era of electrification in the automotive industry was coming.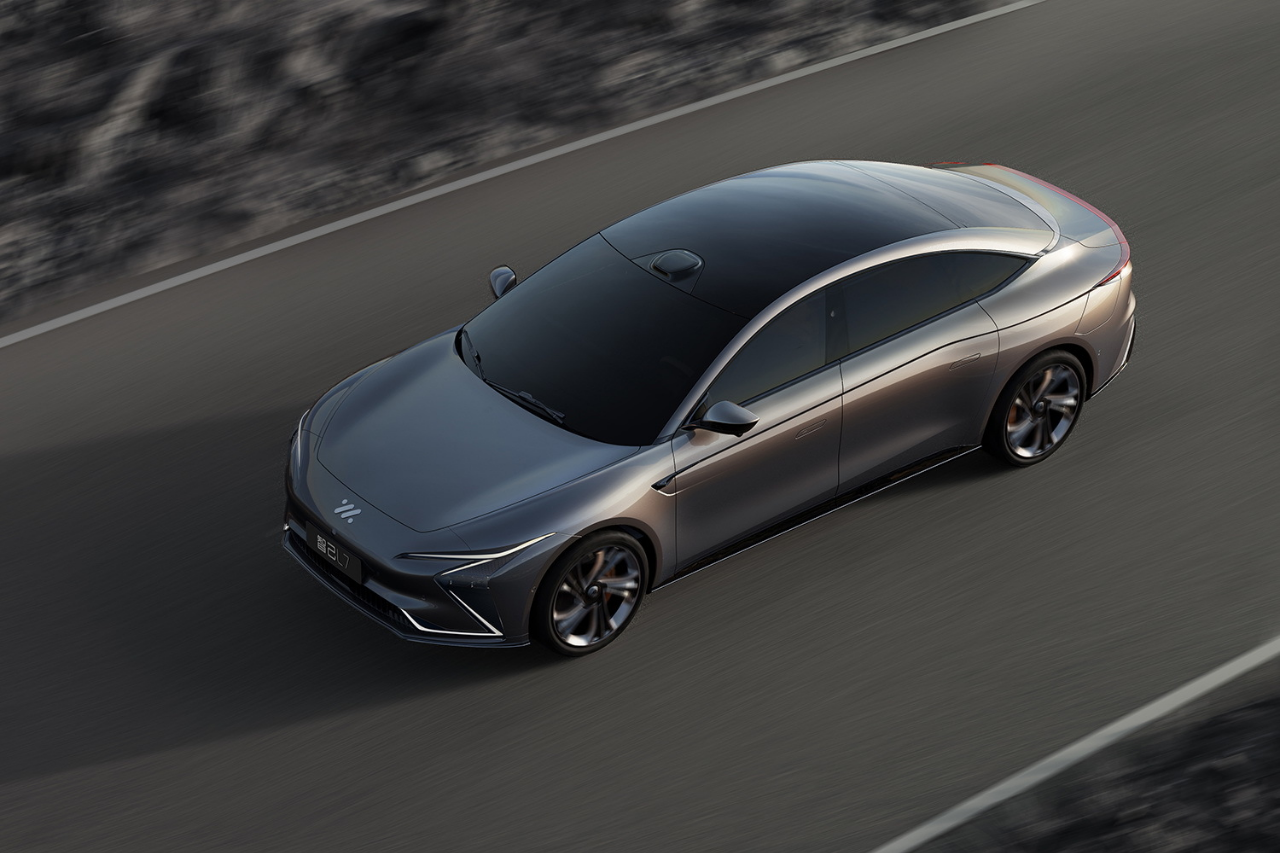 In 2014, SAIC Group was the first to propose the "electric, intelligent connected, shared, and international" strategy for enterprise development. The same year, NIO was registered in Shanghai, and Xpeng was established in Guangzhou. Li Auto was founded in 2015.
Everyone was going in a determined direction, but on an uncertain path, they had to explore and move forward until Tesla arrived.
In early 2019, Tesla laid the foundation for its super factory in Lingang, Shanghai. That was also when Liu Tao embarked on a new journey, joining the L project team at SAIC Group to build a high-end intelligent electric vehicle brand.
"When we were conducting research on the feasibility and project demonstration of Zhi Ji cars, we had nine rounds of meetings attended by almost all of the top executives in the group, until almost all of the attendees were determined with confidence in the project," Liu Tao said.
"This is an experience I have never had in my career. Anyway, we cannot miss this opportunity in such a trend," Liu Tao added.
Also in that year, NIO went through the darkest moment later referred to by Li Bin as "lying in the ICU." Xpeng also had a hard time, and He XPeng once said that when he was most embarrassed, he had only RMB 3 billion in cash flow left and wanted to merge with NIO.
It was not until December of the same year that Li Auto delivered its first car, the LI ONE. Before that, Li Xiang once posted a photo of his second-class seat train ticket from Beijing to Changzhou on Weibo, saying "What does an unprofitable company like Li Auto need a business class for?" Everyone had a hard time.
A turning point happened in 2020. The epidemic did not stop the development of new energy vehicles but instead accelerated the electrification of the automotive industry, making people feel unprecedentedly encouraged. In 2020, Tesla delivered 499,500 vehicles globally, with sales of 148,000 in China alone, and the combined sales of the three aforementioned automakers exceeded 100,000 vehicles.## Learn from and select based on dialectical view
Undeniably, Tesla has stirred up the Chinese new energy vehicle market, making the trend of electrification and intelligence even stronger, and making some configurations and aesthetics of new energy vehicles undergo disruptive changes: the larger and larger center console screen and the panoramic glass roof have become popular features of new energy vehicles.
While they all learn from and emulate the "Tesla-style" aesthetics, NIO and XPENG have also discovered markers for shaping their own brands. NIO is obsessed with user service and battery swapping, while XPENG focuses on intelligent driving and spares no effort in adding features to capture the pain points of range anxiety and the "daddy" group.
Liu Tao frankly stated that they are all new forces in the automobile manufacturing industry who are good at innovation and internet thinking. Compared with the traditional transformation of new energy by conventional automakers, they acted earlier in the field of high-end intelligent electric vehicles, danced gracefully in their respective expert areas, and promoted brand growth.
Against this backdrop, IM Auto, the new smart-driving player, is also learning from the outstanding qualities of new forces and exploring more innovative ways.
For example, NIO is adept at "user co-creation" and has built a community culture, encouraged car owners to invest in building stores, and turned car owners into part-time sales consultants, thus pushing the brand's user connection to the extreme.
From the perspective of data value, IM Auto sees another way of "user co-creation": breaking the convention of all internet companies, including Tesla, and other intelligent vehicle enterprises of "data freeloading" and using hard-earned money to reward users with data nutrition to establish closer connections with them.
IM Auto creatively launched the "Original Stone Valley User Data Rights Plan". Liu Tao said that IM Auto's original intention is simple: since users have provided automakers with a large amount of driving data, IM Auto hopes to share the value obtained with users.
For example, the innovative design of the panoramic glass roof and Yoke-shaped steering wheel is also adopted by IM Auto's LS7. Previously, some users have criticized vehicles with panoramic glass roofs as being too exposed to direct sunlight. Liu Tao said that users can completely dispel concerns about this aspect of the LS7. IM Auto has adopted a process for the LS7's panoramic glass roof consisting of three layers of silver plating, a gradient shading film and an anti-UV film, which achieves the ultimate in air conditioning cooling, sunscreen and ultraviolet isolation.# Translation:
Smart car even thoughtfully provides users with reserved options for physical sunshade. In comparison to Tesla's Model X's small dome, LS7 has been designed with an oversized dome. Liu Tao said that the LS7's front longitudinal visual field is 106°. Driving through Xinjiang in it, one does not need to look up to see the entire starry sky through the dome.
Regarding the Yoke-shaped steering wheel, Liu Tao believes that it can give users a subversive and future-defining driving experience visually. There is almost no difference between the Yoke-shaped steering wheel and conventional driving habits, and even drivers with 1-2 years of experience only need a few hours to adapt to it. Therefore, the LS7 provides users with two pre-selection choices: Yoke-shaped steering wheel and circular steering wheel.
Not Radical, Uphold Safety as the Foundation
Nowadays, the new energy vehicle market is falling into a value system of "sales-oriented" and "speed-oriented" radicalism. Everything is advocating for "fast," fast introduction of car models, and fast occupation of the market.
Sometimes, Smart car also internally discusses whether to be faster or not. The answer is "not possible."
"Driving control" and "safety" are the core definitions of Smart cars. Everything must be built on these two points, and even the indispensable intelligent experience of new energy vehicles, Smart cars also regard "safety" as the top priority.
Although "safety" is regarded as the first priority of intelligent driving assistance functions, it does not mean that Smart car is too conservative in this regard.
Liu Tao admitted that Smart L7 went through every step from architecture design to the design of fractured aluminum lower arm, from the prototype of the architecture to the durability test of over four million kilometers, as well as virtual simulation experiments in computer calculations, simulating material and structural optimization, which were all essential.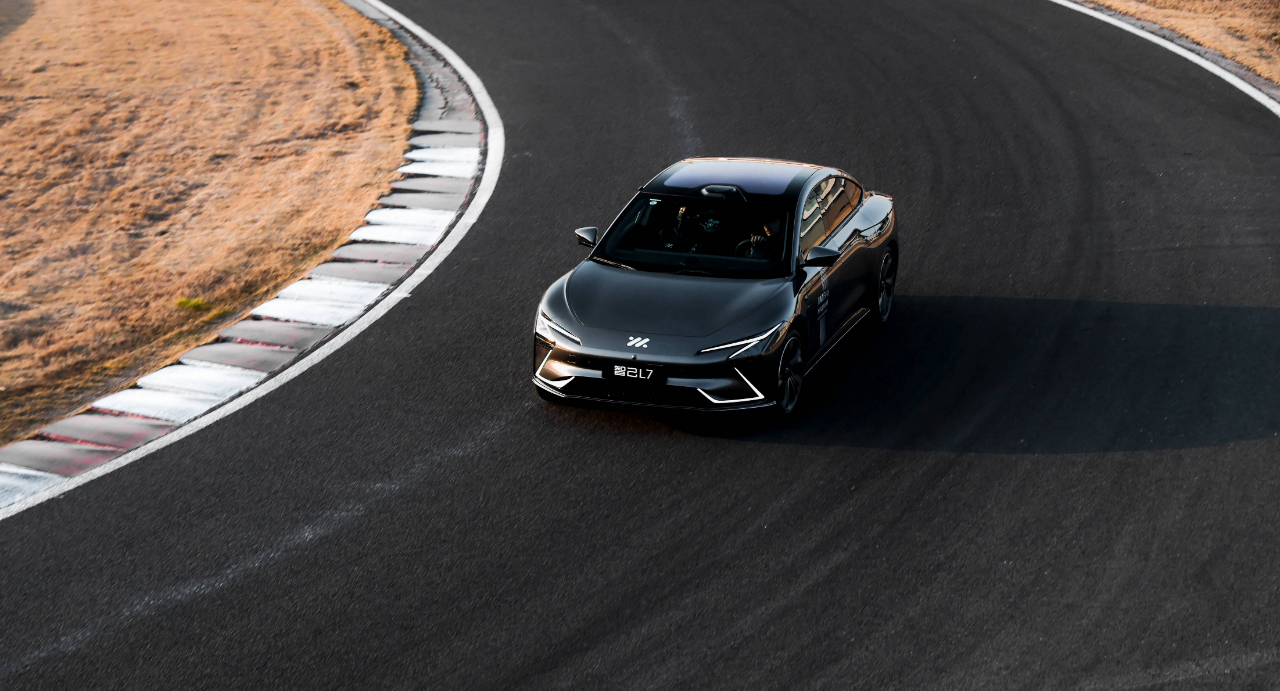 From March 2020 to December 2021, Smart L7 achieved the design-to-mass production in 22 months, which was already "lightning fast." This was also based on the foundation of Shanghai Automotive Group's accumulated basic research on intelligent electric vehicle chassis architecture, service-oriented architecture, and software development since 2014.
In addition, during intelligent driving assistance travel, Smart L7 can also provide innovative "trust-enhancing experience." It will grade warnings through the form of a Wi-Fi signal icon and remind users to take over the vehicle at the appropriate time, guarding travel safety and relieving drivers' fears."On the matter of car manufacturing, safety is the bottom line. In upholding the principle of safety, being non-radical and not pursuing quick success is the responsible attitude towards consumers," said Liu Tao.
The safety of the IM L7 is not only reflected in travel, but also in health. It has an exclusive "180+ odor removal standard cabin" developed by IM Motors. When the new car leaves the factory, it can meet the odor removal standard after being left for 180 days. It is currently the only car model in China that has achieved a full score in the CN95 fresh air cabin evaluation.
Committed to Top Performance
In April 2022, the IM L7 conducted a test, drifting for 258 laps in 1 hour and 6 minutes, covering 43.646 kilometers, and broke the Guinness World Record for "longest drifting distance by an electric car" previously held by the Porsche Taycan.
The outstanding driving performance of the C-class IM L7, which is close to 5.1 meters in length, has a wheelbase of 3.1 meters and a turning radius of only 5.4 meters, has been praised by many.
Recently, the IM L7 Snake Performance version achieved a lap time of 1 minute 42.212 seconds at the Zhejiang International Circuit, successfully surpassing the AMG EQS 53 and the Porsche Taycan Turbo S, both of which are high-performance cars priced at around 2 million RMB, and won the title of the fastest China-made mass-produced electric car at this track.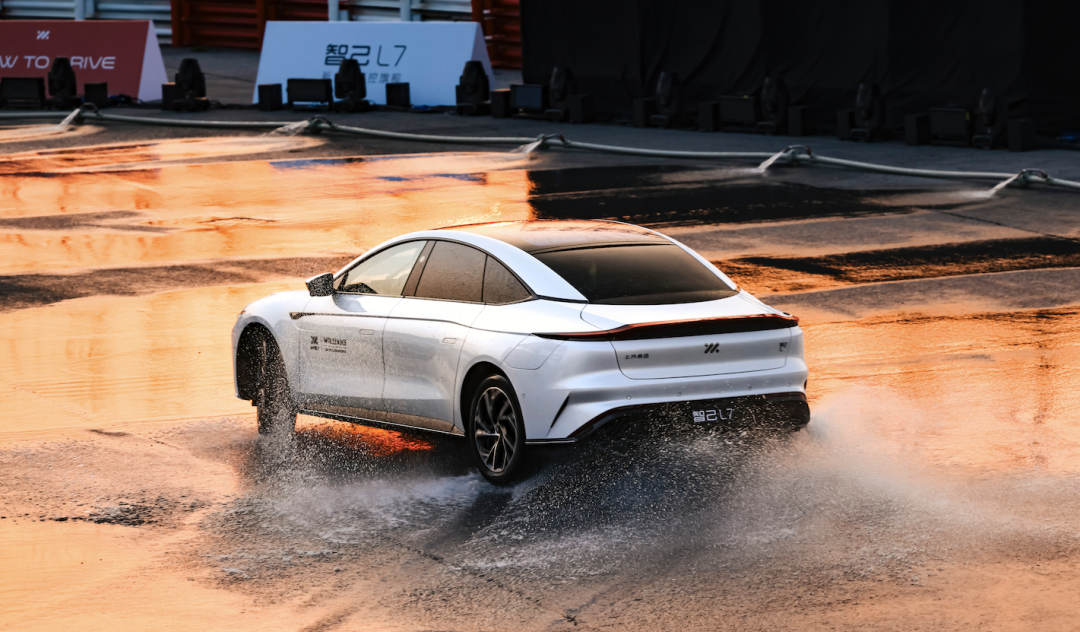 The excellent driving performance of the IM L7 is inseparable from the WAE Williams Advanced Engineering team. With rich tuning experience of top-performance cars, they empowered both sides to select high-end chassis hardware such as the Pirelli P ZERO high-performance silent tires, the CDC electronic control shock absorber with millisecond response, and the ZF second-generation AKC bidirectional 12-degree rear-wheel steering mechanism. They also conducted an all-round tuning of the IM L7's chassis, suspension, and braking system.
Some people say that there is no need to focus on performance handling with an electric car as intelligent electric cars have already been given the mission of the "third mobile space," turning into KTVs, gyms, massage rooms, movie theaters, etc. with more functions being developed by people.
"Driving control has always been one of the core values of the automobile. When luxury brand cars talk about driving control, it is a convention and also a logic that conforms to the core values of the automobile. If we must make an analogy, in the world of intelligent electric cars, IM wants to create a German car-like feeling of extreme performance and handling," Liu Tao said.Some people question that too much emphasis on performance and control will narrow down the customer base of IM, as even though IM offers a revolutionary driving experience, it is hard to perceive for non-professional drivers. IM's niche focus on "controllability" may not be well-accepted by users.
Taking Lynk & Co as an example, it succeeded in creating a sub-segment market named "dad-friendly car" from 85%-90% family users with TV, refrigerator, milk warmers, and small tables.
However, in fact, even for family users, solo driving scenarios still account for more than 90%. At this time, the demand for drivers to explore and master the car is not non-existent, but has not been fully developed.
IM aims to stimulate and guide users' need for driving experience. A car that can be driven with ease and controlled freely will bring drivers the ultimate enjoyment and happiness of man and car being united, won't it?
Regarding why IM is so persistent on performance and control, Liu Tao explained a very important point: control is itself equal to safety.
In the automotive field, vehicle control, including braking, vehicle attitude and directional control, is a very complex dynamic system. Control is the core function of cars. Good control means that the vehicle can cooperate with the driver more flexibly to evade danger in extreme situations.
Resist overloading, and be the most efficient intelligence.
Someone once questioned the origin of the name "IM". According to IM's explanation, "IM" comes from "Knowing all things in the universe, and the principles of the universe shall be understood."
Knowing represents intelligence, indicating that an intelligent car must have an excellent intellectual performance. In fact, in addition to safety and driving experience, intelligence is also an important label of IM.
The intelligence advantage of IM is mainly reflected in the autonomous driving level. Relying on SAIC's software research institute, Lingzhi, and the super data factory jointly established by SAIC and Alibaba, IM has a completely closed-loop automatic iteration capability.
The closed-loop automatic iteration capability of the super data factory will analyze and iterate data for the 10% long-tail, low-probability scenarios beyond the daily driving traffic situation, which are also the most critical scenarios, at any time. After completing the verification, development, integration, and passing the testing requirements, IM can implement autonomous driving capabilities through OTA to cope with the low-probability dangerous traffic scenarios.
Based on the closed-loop automation iteration capability of super data factory, the core iterative direction of future artificial intelligence is truly the automatic driving. Therefore, what IM possesses are resources and capabilities that are highly competitive and leading in this field.
This enabled IM L7 to achieve powerful driver assistance capabilities from L4 autonomous driving to L2+, based on the hardware equipped with 11 cameras, 5 millimeter-wave radars, and 12 ultrasonic radars, for handling complex road circumstances, such as congested roads with cars cutting in alternatingly, heavy vehicles and odd shapes vehicles being avoided, and large curvature bends.
However, in the competition of intelligent electric vehicles transitioning to the second half of "intelligentization" from the first half of "electrification", Liu Tao found that various brands seem to have fallen into a misconception: more and more brands are entangled in the game of piling up hardware and software computing power.
The IM team does not agree with such a simple comparison of hardware configuration. They have their own understanding. For years, SAIC Zero Bundle, the software research institute behind IM, has been committed to the ultimate exploration of efficient computing power, aiming to achieve better cross-domain integration and fusion of intelligent driving and intelligent cockpit, and bring users a more perfect experience.
Liu Tao said, "Outstanding intelligence should fully utilize the role of existing computing power and transform it into efficient user experience, rather than simply carrying out 'arms races' by piling up hardware recklessly. The consequences of 'arms races' are that, on one hand, the user experience is dragged down, and on the other hand, the cost pressure is transferred to the user, making the user pay the bill."
For example, some brands boast that their cars are equipped with 4 Orin X chips, but in fact, what users need is not 4 Orin chips, but the ability to drive more easily from the company to home before achieving truly unmanned takeover of autonomous driving.
This demand of users can be achieved with only one Orin X, so why use 4? It should be noted that the operation of 4 Orin X chips will produce more than 300 watts of power consumption. For intelligent electric vehicles, electricity is value.
"If there is no value in piling up hardware and it also consumes electricity, this is not only wasteful but also a great harm to user experience and cruising range. Real intelligence requires the ability to improve the efficiency of underlying algorithms, rather than doing simple hardware stacking for attention seeking purposes," said Liu Tao.
IM forges ahead in the surging new energy market
The "Moore's Law" of the new energy market is forming along with the surge in sales this year. The market has achieved a penetration rate of 4% to 30% in just 18 months.This is beyond everyone's imagination. When SAIC did the feasibility study of the "Intelligence and Self" project in 2019, it "conservatively" estimated that the market share of new energy today may be 20\%. But the rapidly expanding new energy market is rewarding its promoters and participants with full force.
The rapidly growing market is also quickly changing people's perceptions. In the past, electric vehicles were "toys" that people could have or not. Now, electric vehicles have become vehicles that more people want to own. In the minds of more young users, smart electric cars are even the first cars of their lives.
The market's surge and user recognition are opening up broader imagination space for smart electric cars. The timing is perfect for "Intelligence and Self" to seize the opportunity and ride on the wave of new energy.
Industry analysts believe that the competition in the second half of the new energy automobile market is actually a comprehensive test of strength. Whoever has a more complete industrial chain, leading technology advantages over competitors, and strong sales channels may have a chance to stand out.
Objectively speaking, "Intelligence and Self" has shown remarkable comprehensive strength. It is backed by SAIC, Alibaba, and Zhangjiang High-Tech, standing on the giant's shoulders. "Intelligence and Self" can obtain full support in both automotive manufacturing experience, and intelligent aspects, such as cloud computing, data security, AI, and connected vehicles.
In addition, in terms of sales channels, in addition to its own direct experience centers, "Intelligence and Self" can also reach more consumers through more than a thousand dealerships of SAIC. In terms of recharge facilities, "Intelligence and Self" can also enjoy the charging network built by SAIC.
In fact, "Intelligence and Self" is fully utilizing these strengths and bringing more new ideas and gameplay.
Liu Tao said that making a car is a marathon, and those who start first may not be the ones who reach the finish line. The journey of "Intelligence and Self" has just begun, and the next step is to adhere to long-termism and maintain long-term vitality in the high-end smart electric vehicle market.
This article is a translation by ChatGPT of a Chinese report from 42HOW. If you have any questions about it, please email bd@42how.com.