Author: Rezz
Just five days into 2023, the automotive industry was rocked by a heavyweight bombshell.
BYD's new brand "YANG", unveiled its first model: the seven-figure off-road vehicle YANG U8. Wang Chuanfu drove it straight onto the stage and deftly spun it around, flexing its muscles.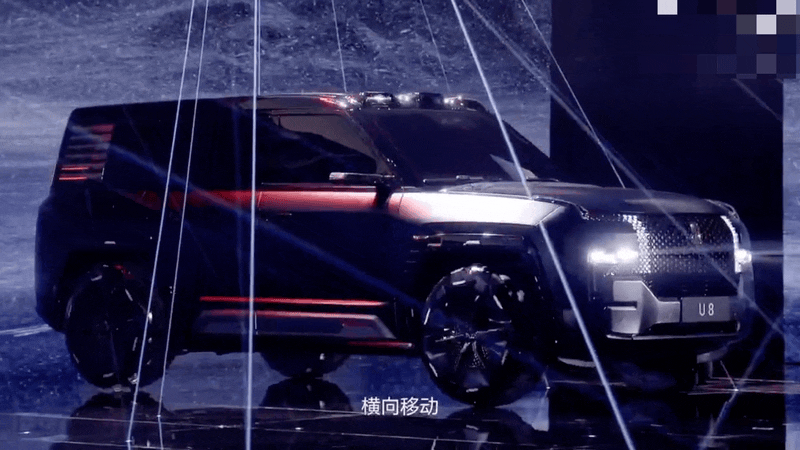 But for those in the know, any car with Mecanum tires could drive horizontally, even DJI's $3499 mecha master. Well.
However, that's not important. Half a year after the initial tease, the car is finally here. Let's take a look at how it fares.
BYD's "Million-Dollar Luxury Car" Through Hardcore Off-Road Performance
Building a high-end luxury brand is not a day's work.
In fact, as early as the 2004 Beijing Auto Show, BYD had already unveiled the ET pure electric concept car with four-wheel motor units that could independently control torque.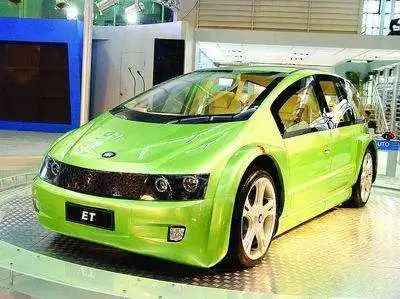 However, due to its forward-looking technology, apart from a few inquisitive peers, the ET received little attention at the exhibition.
But now, with a price of millions, the U8, which integrates the cutting-edge technology of BYD Group, has changed everything. In other words, all the latest technologies will be incorporated into the brand.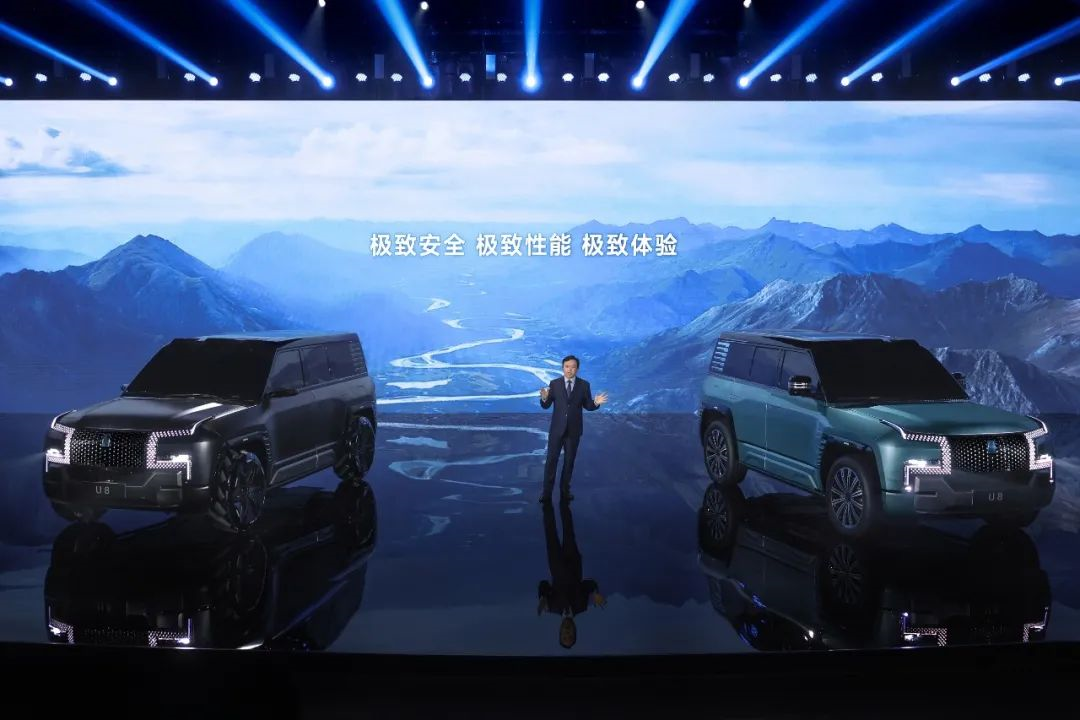 Safety, performance and experience are the core features of the brand. Therefore, for BYD, the YOUNG brand is not only the most expensive brand of BYD products, but also plays a role in "showing muscles".
The YOUNG brand also injects soul and safety into the brand with the Powertrain system. After all, the limit of safety determines the upper limit of the car's performance. With safety, the ultimate performance of the electric car can be released.
Powered by four independent motors with the maximum speed of 20,500 rpm, the YOUNG provides four-wheel independent torque control where the torque of each wheel can be increased or decreased, and can be positive or negative, meaning that it can achieve the driving, braking, forward and backward of a single wheel.
In conjunction with the central computing platform + distributed controller, the electronic and electrical architecture achieves accurate adjustment of the vehicle attitude through vehicle-level fusion perception, decision-making, control and cloud-based data closed-loop to achieve ultimate safety, with a maximum output of over 1100 horsepower and an acceleration of 0-100 km/h in 3 seconds.
In addition, the tank turn and crab walk functions previously revealed were also shown off at the beginning of the conference.
However, it should be noted that the exhibition car actually used Mecanum wheels to perform such smooth lateral, oblique, and pivoting movements.But the float mode that has gone viral on the internet is an emergency function that utilizes its outstanding sealing ability to achieve an IP68 waterproof rating, and can even turn and drive in water. However, this function can only be passively activated, and it can help users escape from the water when the vehicle detects danger.
Although the new car is still equipped with an engine, despite being a four-wheel electric motor-driven car, the front face is designed in a non-sealed style. There is a LiDAR mounted above the roof of the car, and two on the side sills, most likely provided by Visteon.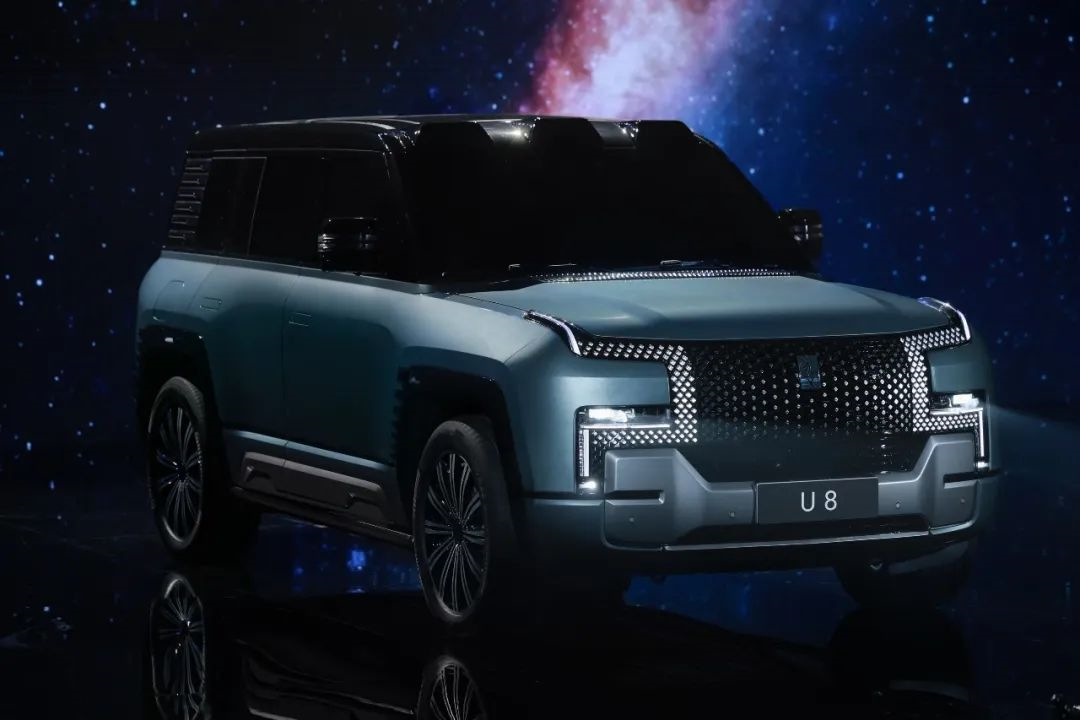 Under traditional control mode, the torque output and brake system adjustment of the vehicle is adjusted based on information from the wheel speed sensors; the YiSifang system is not only able to identify the vehicle system through wheel speed sensors, but also through motor angle sensors.
Different sensing systems also have different identification accuracies.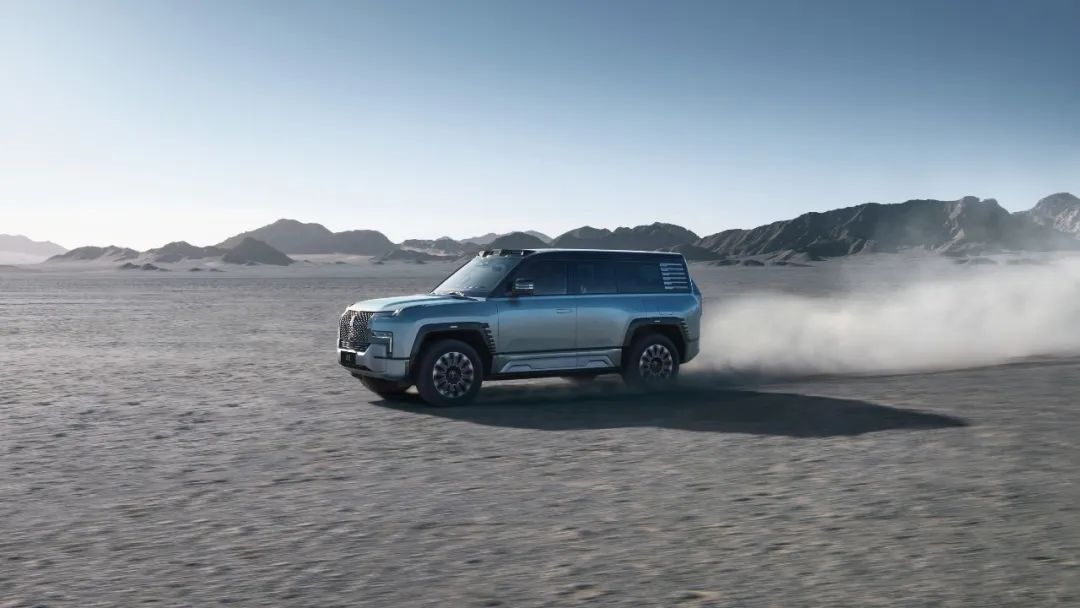 The traditional wheel speed sensor has an accuracy of 7.5 degrees, but the YiSifang system is able to identify with just 0.022 degrees of motor angle rotation, which is about 300 times more accurate in vehicle posture perception than a single wheel speed sensor.
In terms of speed control, electronic control is far superior to mechanical control.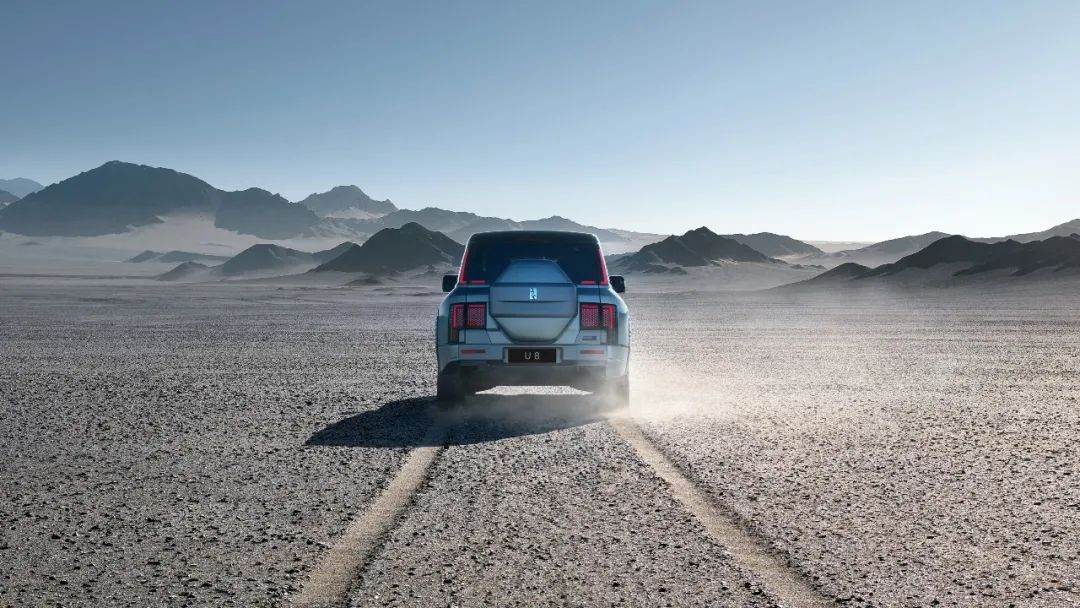 According to the officially released information, the motor response speed of the YiSifang system is 100 times faster than that of a mechanical engine; the motor torque adjustment is 20 times faster than that of an engine.
Under faster response, the YiSifang system has also greatly improved the control of the vehicle's posture. In a 600ms blink of an eye, a traditional gasoline vehicle can adjust the body posture about 6 times, while the YiSifang system can adjust it 120 times.Except for the four independent electric motors and a more powerful body posture sensing system, the Easy Square platform also has a dual redundant safety system for braking and steering, which can achieve braking without relying on the braking system, rely on negative output of torque to control speed, and ultimately achieve braking without relying on the braking system.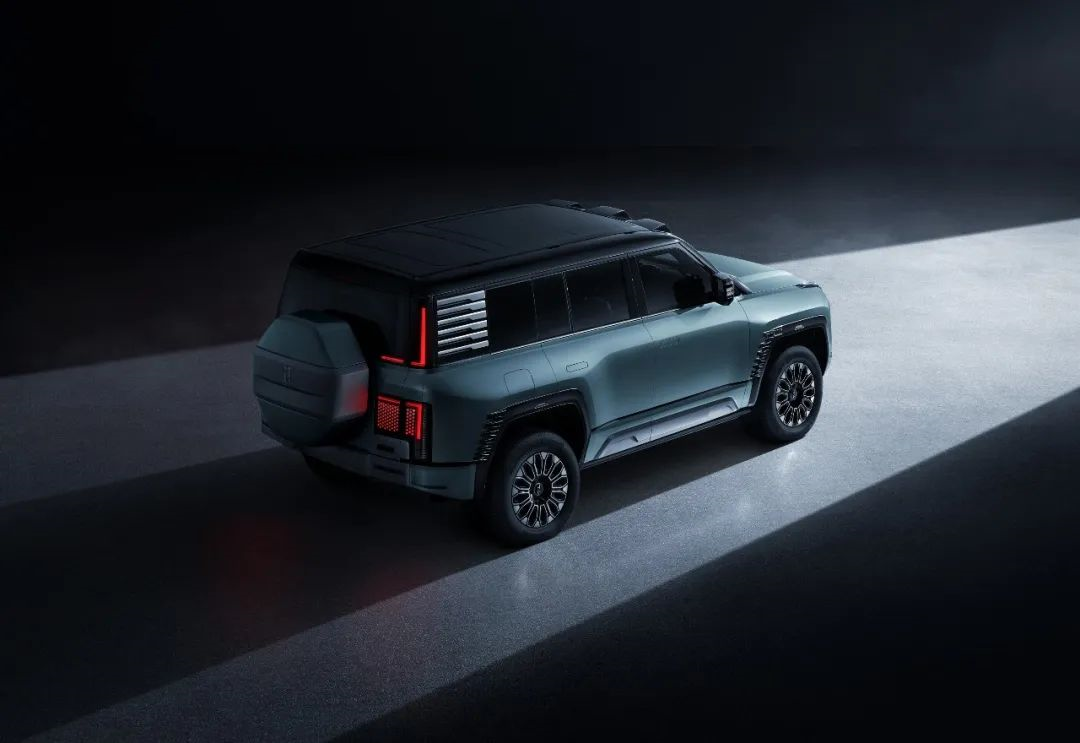 This is the subversion of traditional vehicles by the Easy Square platform, but current regulations do not yet support the complete elimination of steering and braking systems. So new cars will have a dual redundant safety system for braking and steering.
Where does the confidence come from?
In 2022, BYD Auto's sales exceeded 1.8685 million vehicles, topping the Chinese car market with a year-on-year growth of 152.5%.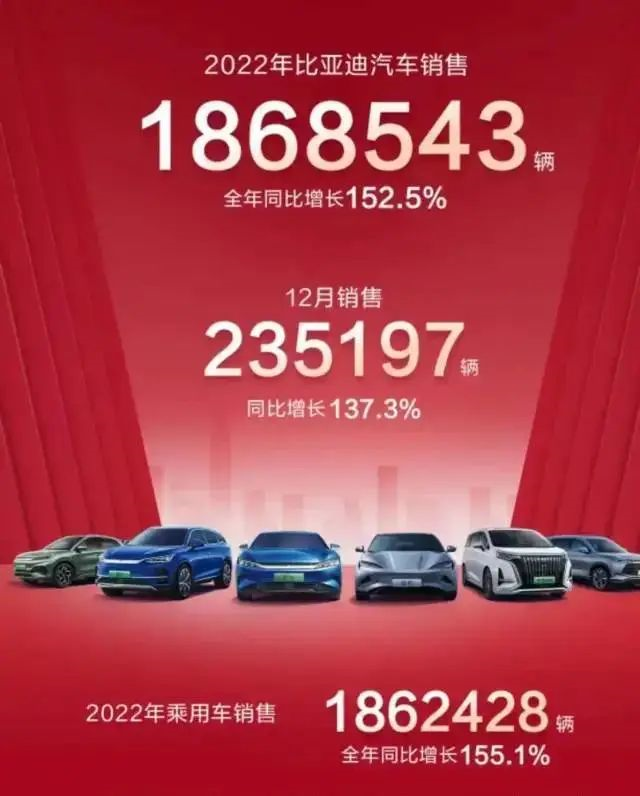 Among them, the cumulative sales of new energy vehicles were about 1.8635 million, a year-on-year increase of 208.64%, equivalent to triple growth. Among them, the sales in December alone reached 235,197 vehicles, a year-on-year increase of 137.3%.
At the same time, BYD Auto's average transaction price per vehicle also reached 176,000 yuan, surpassing mainstream joint venture brands such as Volkswagen and Toyota, completely shedding the label of "cheap".
In contrast, another giant in the field of new energy, Tesla, delivered 1.31 million vehicles last year, a year-on-year increase of 40%.
Remember, Musk set a target of 1.5 million vehicles for 2022. After a year, BYD surpassed Tesla by more than 550,000 vehicles, winning the crown of the world's best-selling new energy vehicle.
Tesla is not the only one to fall short. In 2021, Great Wall Motors launched a large-scale equity incentive plan.According to the plan, from 2021 to 2023, Great Wall Motors' sales targets were no less than 1.49 million, 1.9 million, and 2.8 million vehicles respectively. However, in 2021, only 1.28 million vehicles were sold, and in 2022, it was less than 1.1 million, barely reaching half of the target.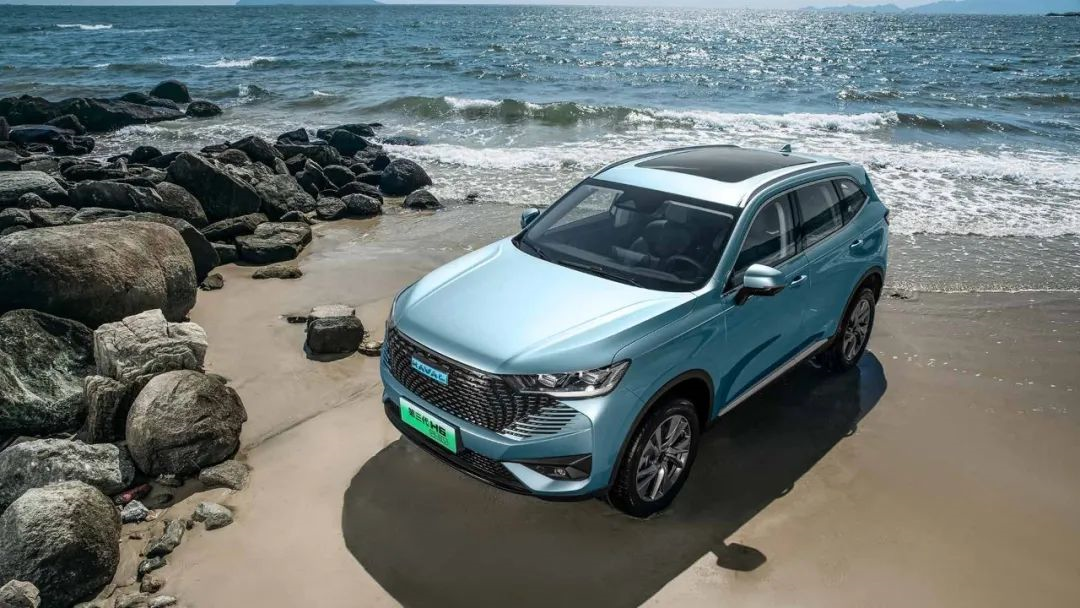 The highly anticipated ace killer, Haval H6 DHT-PHEV, also failed to deliver the expected results. Therefore, Great Wall Motors released an emergency announcement yesterday to adjust the sales target for 2023 to 1.6 million vehicles.
On the same day, January 5th, there was news that Wang Chuanfu had set a sales target of 4 million vehicles for 2023, an increase of over 215%. Some people may feel that it is too big to eat considering BYD's pie.
With the experience of Great Wall Motors and Tesla's boasting, Wang Chuanfu must have made comprehensive preparations before daring to set 4 million vehicles as the target.
Although it is not the final answer, I believe that BYD will definitely "roll up its sleeves and work hard" this year.
Then, looking up has become the X factor beyond BYD's existing market. Whether it can develop this incremental market not only affects whether BYD can achieve its milestone goal of selling 4 million units annually, but also determines BYD's future development momentum and brand accumulation that can make other automakers "look up."
From the market distribution, Chinese people still prefer the grand and majestic SUVs when buying domestic cars. Therefore, in recent years, domestic brands have been building their high-end brands through high-end luxury SUVs, which is just right for BYD.
Last year, Red Flag's first full-size SUV, Red Flag LS7, was priced at CNY 1.3658-1.4658 million.

In October, Geely's Lotus brand launched its first SUV: ELETRE, priced at CNY 828,000 to CNY 1,028,000.

In November, Zeekr Group's first pure EV MPV, Zeekr 009, was launched at a price of CNY 588,000.
Why did BYD look up to produce high-end million-dollar vehicles, still aiming to earn money and improve brand net profit margins. After all, the masterpiece of the 49,000-person research and development team requires someone to foot the bill, and technology can only reflect value when it becomes a reality.
One more thing
To make a brand high-end, it must rely on the top-notch technology. Either make off-road vehicles like the Big G, or supercars like Lamborghini, but BYD says, "I want both."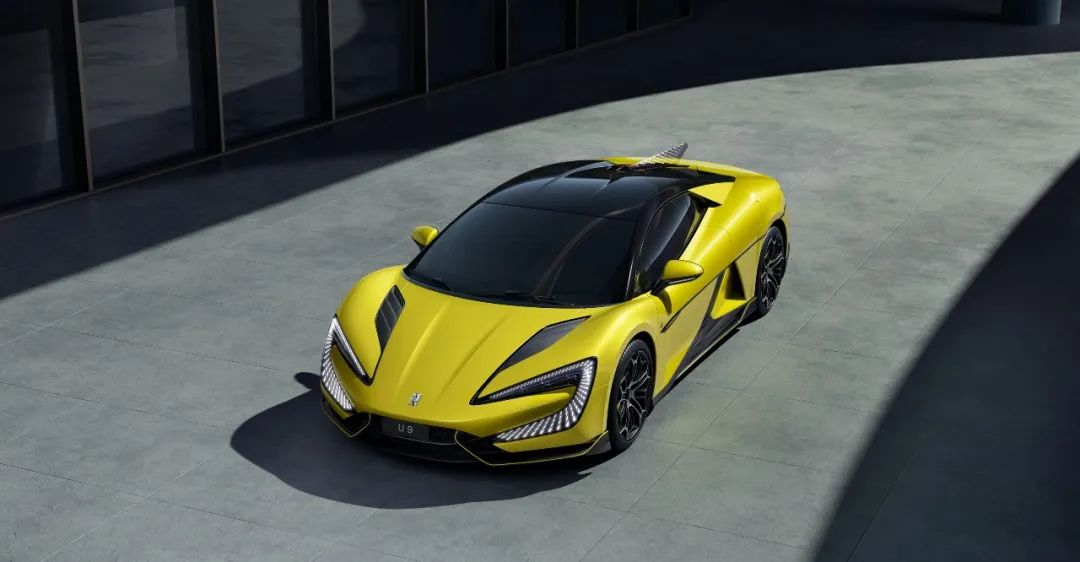 The first car BYD looked up to produce was already exposed as an SUV, losing its mystery. However, the second supercar, the BYD Han U9, surprised everyone.
In fact, the idea of building a sports car by BYD is no secret to the public.
As early as the 2019 Shanghai Auto Show, BYD brought a concept car named E-SEED GT.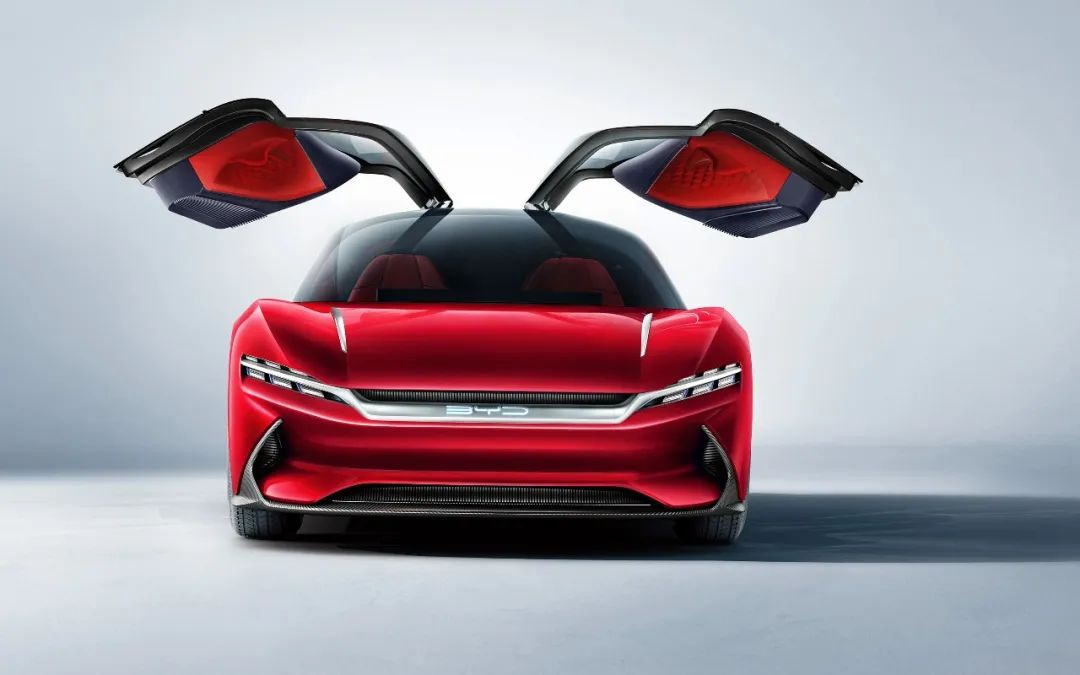 Originally, "Han" was supposed to be the name for this car. However, due to the policy tilt and the outbreak of new energy vehicles in 2020, BYD named its more mass-produced mid-to-large-sized executive sedan as "Han," thereby starting the "Han Dynasty" sales myth.The decision at that time was undoubtedly rational. If BYD rashly entered the supercar segment, the brand premium would not be able to support such a beautiful yet expensive car, and it would also miss the good opportunity of 200-300 thousand RMB sales growth.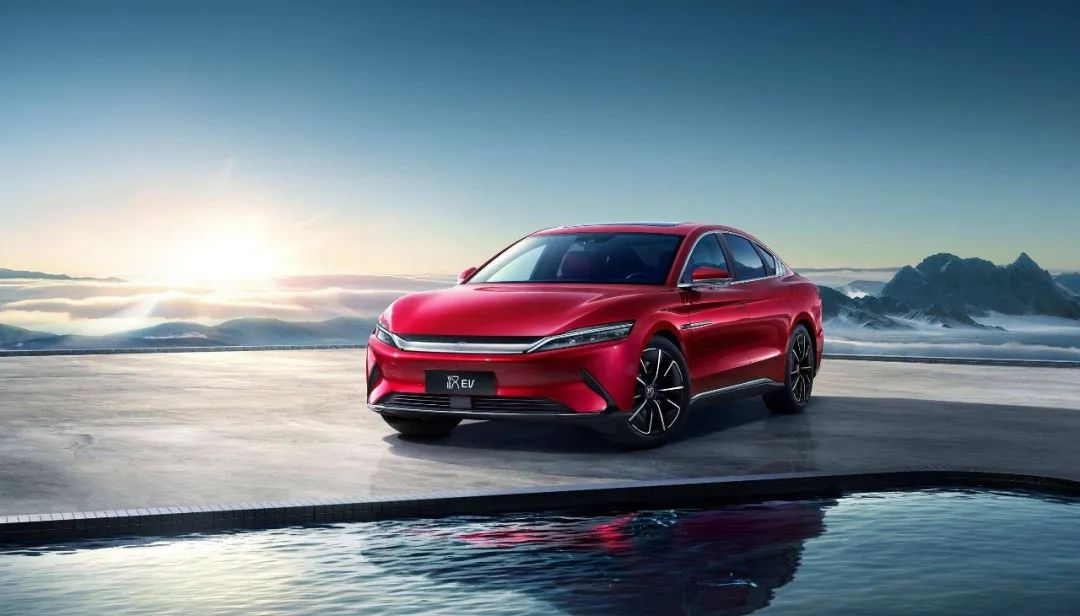 There was a popular saying at that time: "I couldn't afford BYD before, and I still can't afford BYD now."
The streamlined design of BYD Han makes all kinds of car enthusiasts fantasize about it. Someone even captured a modified two-door convertible version of Han parked near a BYD factory in Shenzhen.
Since NIO broke ten records in Nurburgring with its EP9, the Future K50, Hongqi S9 and AIWAYS SSR have taken turns to compete, while foreign manufacturers such as Tesla Roadster and Lotus Evijia are occupying the high ground of performance.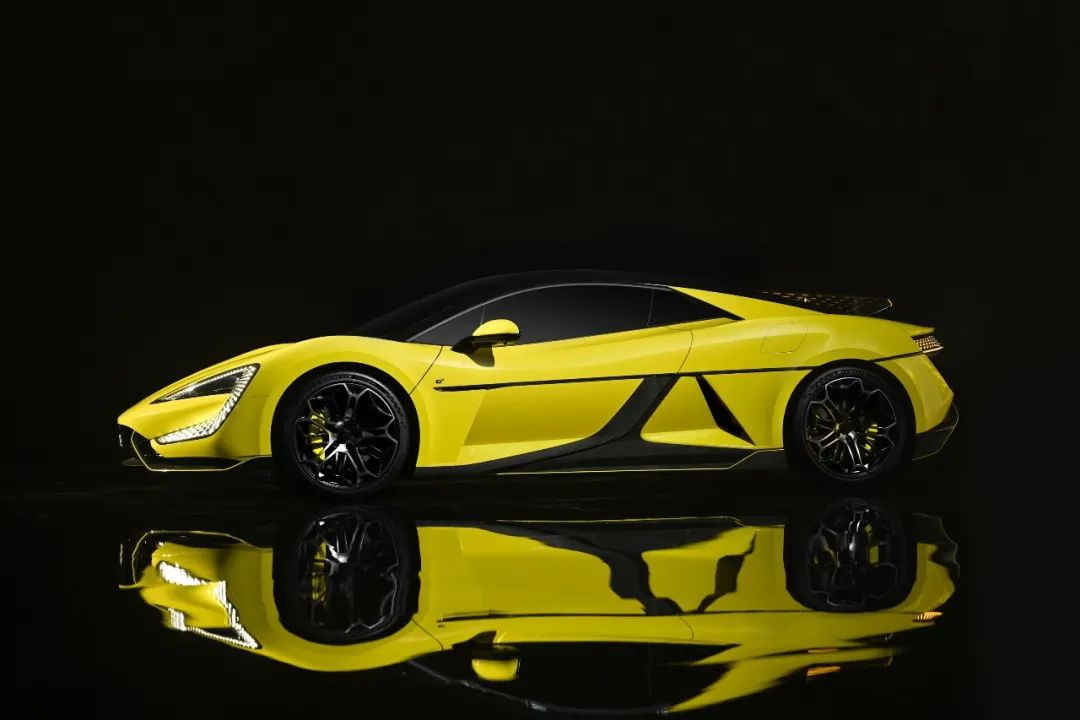 But BYD U9 still attracted a flood of attention, some said it was ugly, but it does look quite similar to McLaren and Lamborghini SVJ, what do you think?
The dragonfly-wing-like headlights, butterfly doors, and shark fin high-position side-markers make people can't help but wonder if the designer that BYD invited is a bionics expert.
Final
2022 was undoubtedly a year of explosion in high-end Chinese car brands, but according to data from the China Passenger Car Association, this chart shows that in the price range of 300,000 to 8 million RMB, BBAT, Porsche, Land Rover, and other second-line luxury brands still occupy an absolute dominant position.
In the past year, the monthly sales volume of BMW 5-Series has remained around 10,000 units, far exceeding models of the same level such as Nio, Voyah, and DENZA. This means that in the minds of consumers, the brand power of Chinese car brands is not yet strong enough to support positions above one million RMB.
When it comes to luxury vehicles, BYD is more stable than most Chinese car manufacturers. Instead of rushing to create a new brand, it has been using the BYD main brand to successfully establish a foothold in the 200,000 to 300,000 RMB range through vehicles like Han, Tang, and Dolphin.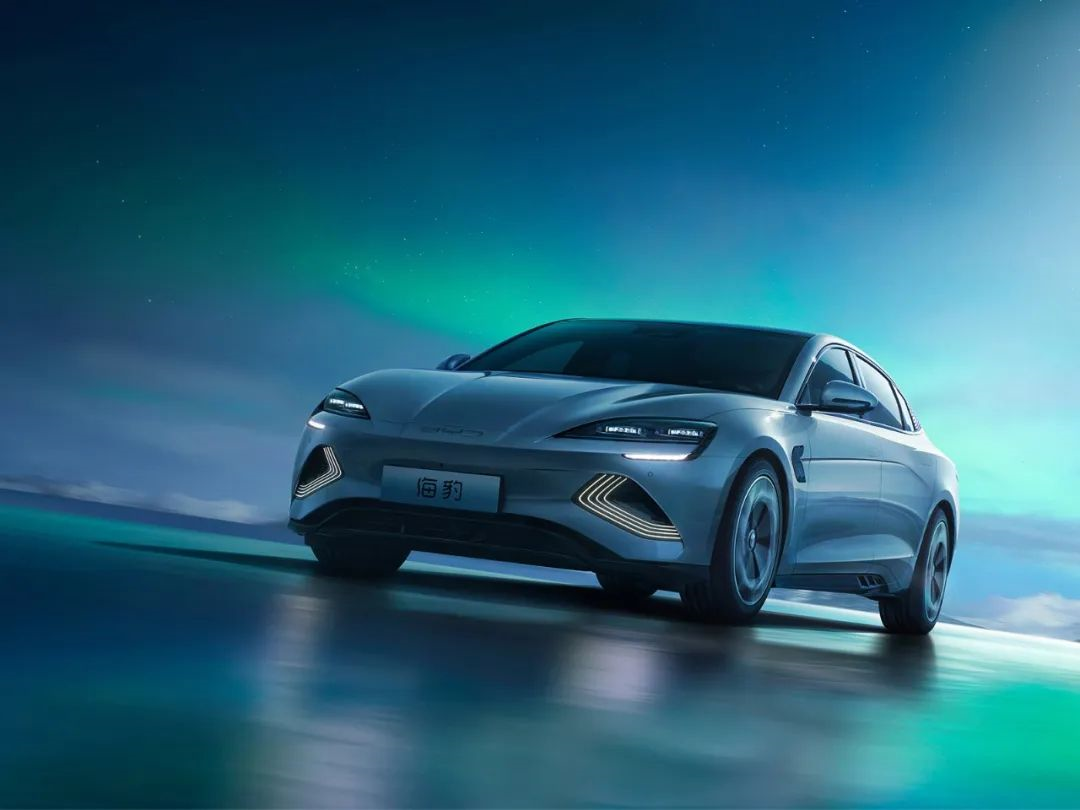 The main models of several major Chinese car sub-brands, Lynk & Co, WEY, and Startos, are all priced below 200,000 RMB, and their sales volumes are generally mediocre.
Even with the special status of Hongqi and the tanks that are focused on off-roading, as well as DENZA, which was jointly developed by BYD and Mercedes-Benz and specializes in hard-core off-road vehicles, their average selling price of over 200,000 RMB is still unable to match that of joint venture and imported vehicles in terms of sales volume.
But the DENZA D9 sold 6000 units in December, which is still the first time for new energy MPVs, indicating that the low cost of use of DM-i technology still has a strong appeal to MPV users.Therefore, BYD wants to promote its luxury and high-end development. However, the existing Wangchao and Ocean two major series are unable to provide strong support.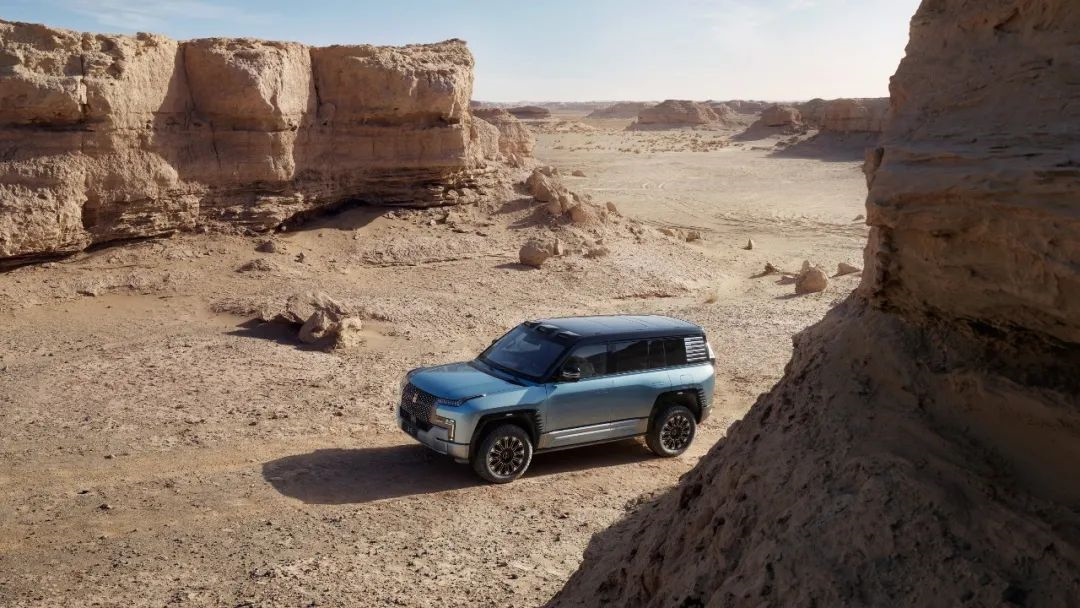 Therefore, as a new million-dollar luxury brand, YANGWO relies on product improvement through enhancing the product's inherent quality without premium branding support.
The steady progress of the BYD brand and the launch of DENZA and YANGWO are only natural. Whether DENZA and YANGWO can successfully impact the high-end market that traditional brands have always occupied depends on the water level of the automotive market this year.
This article is a translation by ChatGPT of a Chinese report from 42HOW. If you have any questions about it, please email bd@42how.com.